The 49ers Tried to Trade for Tom Brady and Got Laughed off the Phone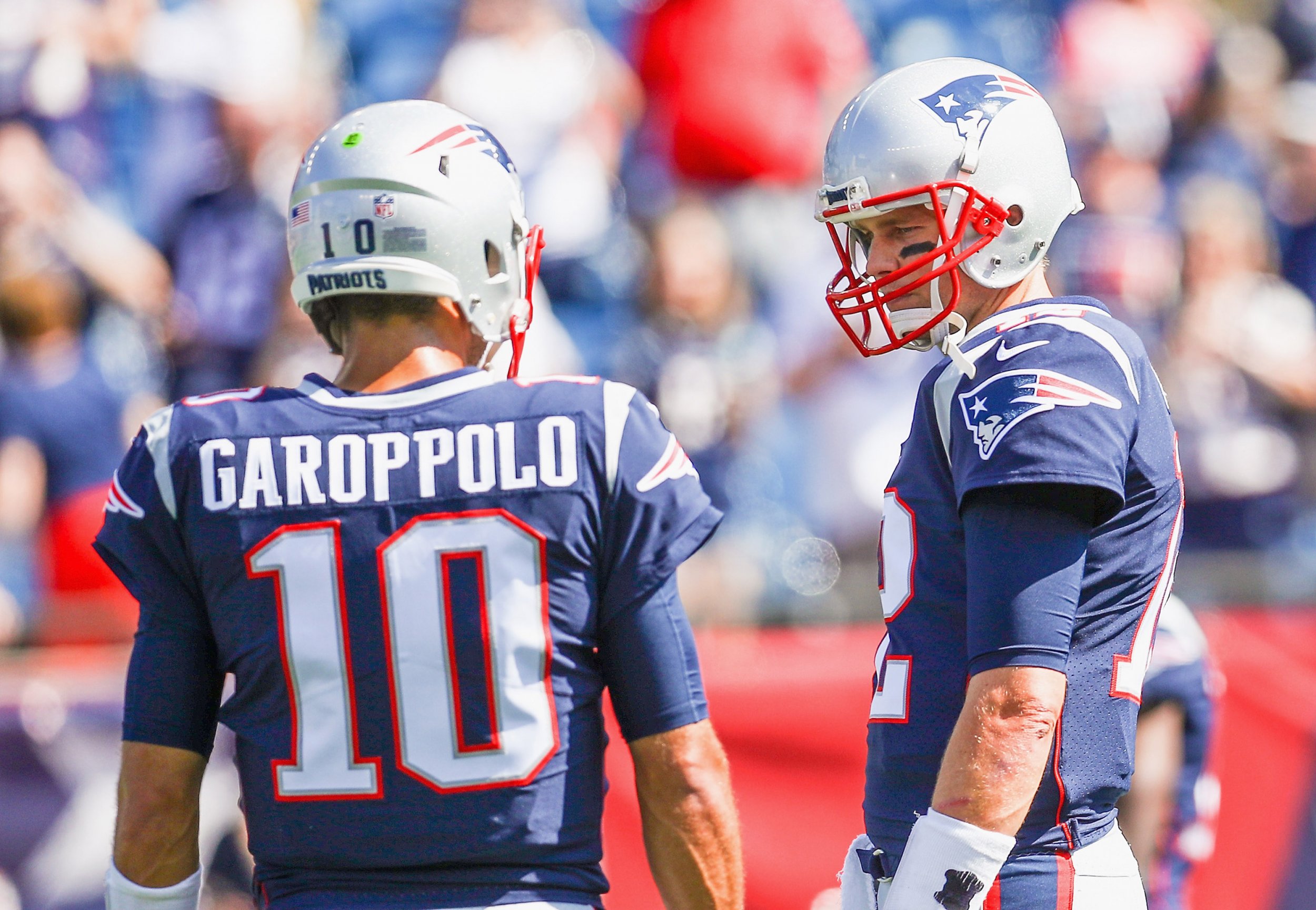 Nobody can accuse the San Francisco 49ers of not being an ambitious franchise. They might not have made the playoffs since 2013 but they are leaving no stones unturned in their bid to build a successful team.
So much so that they went as far as enquiring whether the New England Patriots would be prepared to trade Tom Brady last year.
With 49ers looking for a franchise quarterback, general manager John Lynch contacted the Patriots to find out whether the five-time Super Bowl would be prepared to trade their then back-up quarterback, Jimmy Garoppolo.
When the Patriots refused, Lynch significantly raised the stakes and threw Brady's name in the conversation, asking Patriots coach Bill Belichick if he would consider trading his star man.
"We were calling about Jimmy and we did have that conversation and got quickly rebuffed," Lynch said on the August 27 episode of the Pardon My Take podcast.
"I figured, 'What the heck, you gotta take your shot, right? You can't score if you don't shoot.' I had to summon up the courage and Bill [Belichick] laughed at me and basically hung up on me. But hey, I took my shot."
The Patriots' stance was hardly surprising, given trading Brady would have been the equivalent of the Los Angeles Lakers trading Kobe Bryant.
The 41-year-old has spent his whole NFL career in New England since he was drafted in the sixth round of the 2000 draft, winning five Super Bowls with the Patriots.
It is simply impossible to think of Brady without thinking of the Patriots and vice versa, but Lynch nevertheless thought it was worth testing Belichick's resolve.
Eventually, however, the 49ers ended up getting one of the Patriots quarterbacks, as in October last year New England agreed to trade Garoppolo to San Francisco in exchange for a second-round pick. With Brady pledging to play well into his 40s, the Patriots opted to move Garoppolo, despite him being 14 years younger than the four-time Super Bowl MVP.
Lynch explained the 49ers had originally planned to give up on the 27-year-old and target another quarterback, but Garoppolo had all the traits they were looking for.
"I would say that because we made an effort and were quickly rebuffed, we kind of thought 'Okay, move on from that option,'" he explained.
"He was a guy that kept showing up. Kyle [49ers head coach Kyle Shanahan] does a great job at having a library at each position—'These are the traits we are looking for.'"
Since swapping New England for California, the former Eastern Illinois student started in five of his six appearances for his new franchise last season, recording 1,560 passing yards and seven touchdowns. In February he penned a five-year deal worth $137.5 million with the 49ers—which at the time was the biggest contract in NFL history—and will be their franchise quarterback for the foreseeable future.
"He [Garoppolo] came in there and showed us that not only does he have the talent, he also has everything else you want in a guy who's your guy," Lynch added.
"He just kind of [grew] on us and his teammates, made everybody around better, and we locked him up and we're glad we did."