The 49th Annual CMAs Stomp and Roar Through Nashville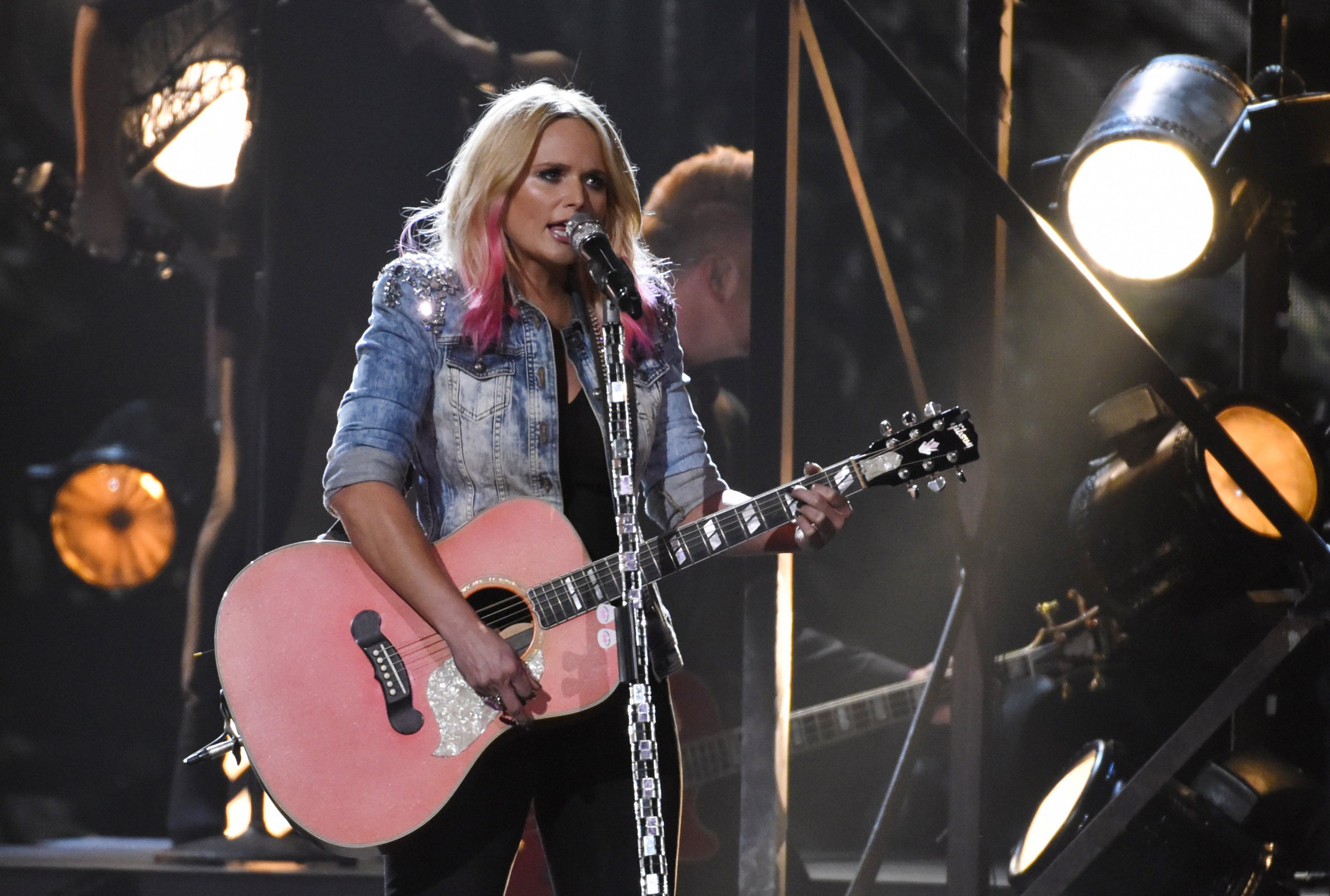 "How you feelin' tonight? Can I put a little Memphis up in here?" a jovial Justin Timberlake asked a dense crowd congregated at Nashville's Bridgestone Arena for the 49th annual Country Music Association Awards (CMA) show Wednesday night. Though pop is typically Timberlake's strong suit (and tie), he flexed a different kind of star power during his performance, belting out a sizzling duet, alongside Chris Stapleton, of "Tennessee Whiskey" and "Drink You Away" that likely left many knees shaky and hearts achy breaky.
Stapleton would end up taking home the most awards Wednesday night, including the coveted New Artist of the Year, Male Vocalist of the Year and Album of the Year, for his record Traveller. Though his new record didn't produce any major Billboard chart-toppers, Stapleton has been a Nashville mainstay for years, having penned hits for the likes of George Strait and Kenny Chesney (and he boasts an impressive vocal range of his own).
The committee unexpectedly honored another dark horse for big awards: Little Big Town, the country group that ruffled feathers earlier this year due to the loaded lyrics of its song "Girl Crush," nabbed the Single of the Year and Vocal Group of the Year awards. The song had been banned from some radio stations nationwide for ostensibly championing same-sex love, yet the band has said in the past that the song is instead about "a girl saying [to her ex-boyfriend], 'Why do you love her and not me' and not about a lesbian relationship."
But what of Blake Shelton and Miranda Lambert, country's once-power couple who headed for splitsville earlier this year? The two were on cordial terms Wednesday night, despite the fact that mere moments before the ceremony it'd been confirmed that Shelton was dating his Voice co-star Gwen Stefani. In a monologue, Brad Paisley and Carrie Underwood, the show's hosts, joked about a breakup that "rocked our world."
While the camera flashed to Kermit the Frog and his former girlfriend, Miss Piggy, Paisley quipped, "On a completely unrelated topic, howdy Blake?" Shelton, who often resembles a large teddy bear, chuckled as the camera panned to him. Lambert, who swept the Female Vocalist of the Year award (for the sixth year in a row), got real during her acceptance speech. "I needed a bright spot this year," she said, likely alluding to her July split from Shelton.
The fact that Lambert and Kacey Musgraves were part of only a small handful of women, including host Underwood and Reba McEntire, who performed has also been criticized as yet another example of what many perceive as country music's misogynistic tendencies. Earlier this year, prominent radio consultant Keith Hill made sexist comments about women in country music, comparing them to tomatoes and urging programmers to have fewer female vocalists on rotation to keep ratings high.
But given that most of the acts dominating the CMAs' stage were men—including Dierks Bentley, Florida Georgia Line, Brooks & Dunn, John Mellencamp and even Fall Out Boy (for some reason)—the criticism has yet to make an actual impact on representation. (Speaking of representation: In the future it's probably wise for the CMAs to urge their hosts to not make jokes exploiting underrepresented communities for laughs. Case in point: Underwood and Paisley made a tasteless joke about Caitlyn Jenner in their rendition of Patsy Cline's "Crazy," including a line about "Bruce's a babe now." It likely wasn't malicious, but the line stuck regardless.)
Let's hope the 50th anniversary next year will feature more women in the spotlight, fewer insensitive comments and, of course, much more barbecue.