Celebrity Nude Leakers 4chan Pretend to Get Serious About Copyrights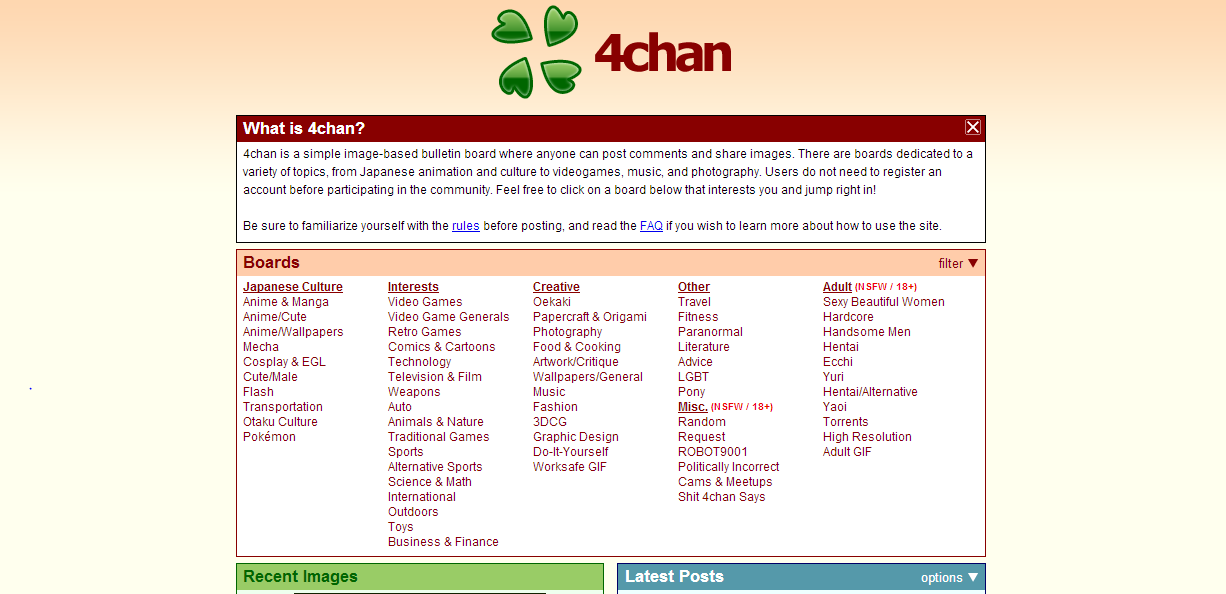 After getting pounded for giving a platform to the recent flood of stolen nude celebrity photos, 4chan has ushered in a new notice-and-takedown update to its policies regarding copyrighted material.
But that won't help Jennifer Lawrence, Kate Upton and the many other celebs who just had their selfies splashed all over the Internet.
Prior to this update, 4chan relied on the rapid expiration of its content to shield itself from legal troubles—the content is sent to an inaccessible Internet black hole. But the newest update aims to provide intellectual property owners with a guide for reporting infringement in accordance with the 1998 Digital Millennium Copyright Act (DMCA).
The DMCA provides sites immunity from being held responsible their users' copyright infringements. In return, sites are required to remove content upon receiving a notice, regardless of validity of the claim. If a site fails to do so, it opens itself up to copyright liability.
The site's unique DMCA policy asks that reports of copyright material contain six things: an electronic signature, identification of the content in question, information on where the content can be found, contact information, a statement of a good faith belief the material is unauthorized by the copyright owner and a statement the information provided is accurate and the notifying party is authorized to make a complain on behalf of the copyright owner.
Though this process works well for sites like YouTube, for example, it will be less effective for 4chan. According to 4chan's FAQs, content lives on the site for a few hours to a few days. Therefore, by the time you have noticed the content and completed the six-point notification report required by 4chan's new policy, it may already be gone.
This is a doubly ineffective policy when it comes to those naked celebrity images. Once seen on 4chan's site, they are shared and sent out to the far corners of the Internet. Even after they've been erased from the 4chan source, they can exist in countless places within seconds.
As Daily Dot notes, 4chan has taken steps to prevent these images in particular from being posted on the site again. When users try, they are sent this message:
But since 4chan is the digital stomping ground of the tech-savvy, users have found ways around the block, such as changing a number of pixels so censors do not recognize it as the banned photograph.
Which means you can find these naked A-lister pictures somewhere on the Internet, probably forever.