'4 Pics 1 Word' Daily Challenge May 8: Today's 6-Letter Spain Puzzle Answer
Looking for answers to today's 4 Pics 1 Word challenge? Check out the answer for the May 8th 6-letter Spain Challenge word, here.
The daily 4 Pics 1 Word challenge is now live and with it comes a 6-letter word related to May's monthly Spain theme. If you are working on today's puzzle but it's got you stumped, we've posted today's answer, along with links to earlier daily challenge answers below.
Happy Puzzling!
4 Pics 1 Word Daily Challenge May 8: Today's 6-Letter Spain Puzzle Answer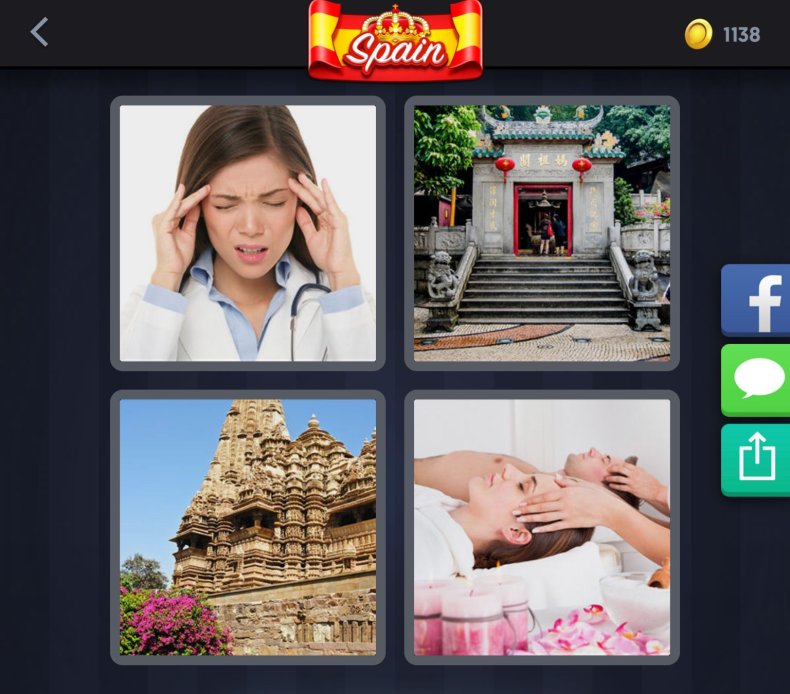 May 8 Photo Clues
Today's puzzle involves four photos that all have a similar theme related to the monthly Spain Theme. They are as follows:
A photo of a Chinese shrine.
A picture of a female doctor rubbing the sides of her head like she has a headache.
A photo of a couple getting a head massage.
A photo of a Hindu Temple.
May 8 Puzzle Solution (6 Letters)
To see earlier 4 Pic 1 Word Daily Challenge answers, visit our complete list of May 2018 answers, here
Temples In Spain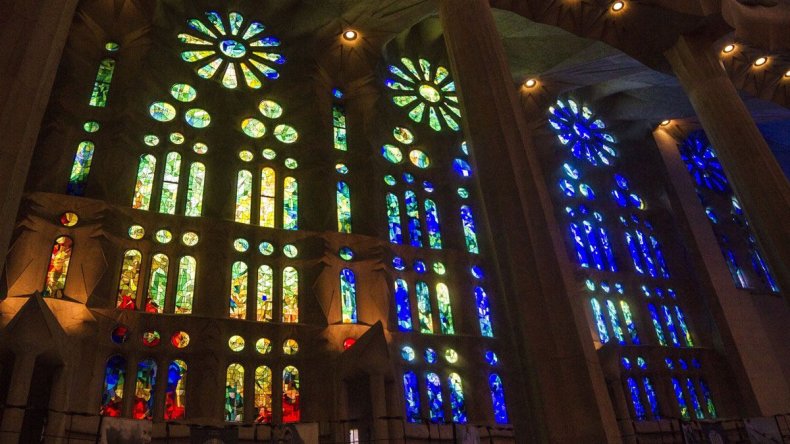 Spain is a country with diverse religious beliefs. The the predominant religion of the area is Catholicism, other faiths in practice include Islam, Christianity and Buddhism. Spain is home to many well known Cathedrals, but it also has at least one significant Temple that is a part of modern day tourist attractions: The Temple of Debod.
The Temple of Debod is an authentic, ancient Egyptian temple in Madrid's Parque del Oeste and is a prominent attraction for sight-seers in the Spanish capital. Originally built in the 2nd century BC, near the city of Aswan in southern Egypt, Spain received the temple as a gift from Egypt in 1968 for its role in saving the temples of Abu Simbel. The temple, dedicated to the goddess Isis, was moved in pieces and reassembles in Madrid, where it was opened to the public in 1972.
The Temple of Debod includes a hall, a terrace, and a small museum and several chapels for tourists to visit. Additionally, the temple includes a fine collection of pictograms and hieroglyphs that were carved into its walls.