4th of July: Which Gyms Are Open For Your Freedom-inspired Workout? Planet Fitness, LA Fitness, Curves and more
While many Americans will be preparing to BBQ and party on Independence Day, or heading out to watch fireworks and parades, the health-conscious will probably still be keen to squeeze in a workout.
Newsweek has compiled a list of gyms that remain open during the American holiday.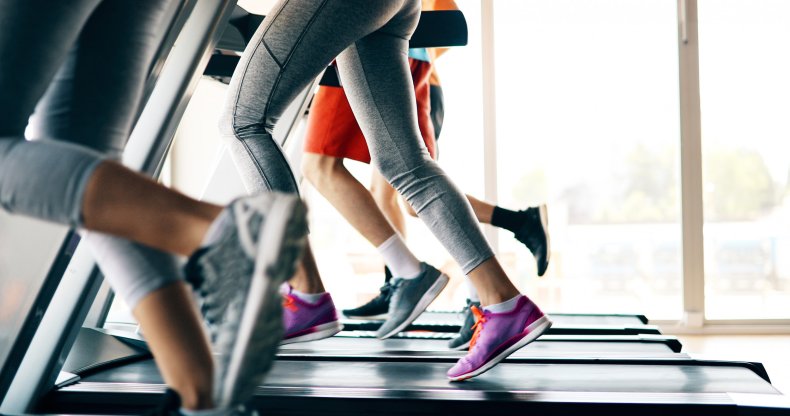 Which Gyms Are Open On Independence Day?
24 Hour Fitness: Many of its locations are open 24 hours a day. To find out when a specific location is open, use the Club Finder.
Anytime Fitness: Hours for Independence Day are not published on the website as standard, but you can find your local hours using the Gym Finder.
Club One: Each location runs its own hours, so check ahead of time before turning out.
Crunch Fitness: There's no advice on the website about Independence Day hours, so check your local gym for details. Most are normally open 24 hours.
Curves International: As a franchise brand, these gyms have their own opening hours depending on management. Check ahead for more information.
Equinox Fitness: Each location has its own hours, but the majority are open 8:00 a.m. to 6:00 p.m.
Gold's Gym: There are no standard hours for these gyms, so check ahead before turning up at your local one.
LA Fitness: The gym is open today, though check your local one for specific hours. They're also giving away T-shirts for Fourth of July workouts.
Orangetheory Fitness: There's no standard opening time per location as it's based on a franchise business model, so check ahead before turning out. In previous years, classes have run on July 4 so you might be in luck.
Planet Fitness: As a franchise, there's no standard hours across the board. Find out if your local gym is open using the gym finder.
Snap Fitness: Normally open 24 hours, there's no guidance on Independence Hours. Check with your local franchise.
Town Sports International: Each location is different so it's well worth checking ahead.
Youfit: Check with local management of your franchise to see if your gym is open today.
If you're really stuck for a gym workout, you could always sign up for subscription trials, such as:
Fitocracy: This free service helps you interact with other Fitocrats and complete workouts. It uses gamification to encourage further workouts, which is great if you need an extra push.
Fitness Blender: Another free service with around three million subscribers, this service offers videos ranging from five-minute bum and thigh exercises to 15 minute HIIT workouts.
Cody App: Packages start from $10. Members can access their workouts anywhere on their mobile device and connect with other members for support and encouragement.
Ballet Beautiful: Price is $10 to $20 per class or $40 per month. Created by Mary Helen Bowers, the ballerina who trained Natalie Portman for Black Swan, Ballet Beautiful offers aspiring students through to experienced ballerinas the option to stream classes from any mobile device.
Crunch Live: Price is $10 per month or $90 per year. Offering over 85 online workouts taught by instructors such as dance rhythms to yoga body sculpt, Crunch's online classes are much like their in-studio classes.
Daily Burn: Price is $15 per month. Users can stream this online fitness class every day at 9:00 a.m. from anywhere and have access to an on-demand library to all kinds of workouts.
Peloton Cycle: Price is $1,995 for the bike. Users can track their performance and participate in group classes all from the comfort of their own home.