4th of July Nail Designs: Ideas To Celebrate Independence Day
Nail art is a fun way to bring some color to your Independence Day celebrations. From simple designs to more flamboyant ones, there are many ways to show your excitement for July 4 through your nail design.
Simple nail polish at home is the first option, while others may choose to seek professional advice from manicurists.
There are gel nails, Shellac and false nails to choose from, and whether to just go with polish or to add foils, rhinestones and glitter.
The possibilities are truly endless and give us a chance to celebrate Independence Day in a creative way.
Simple red manicure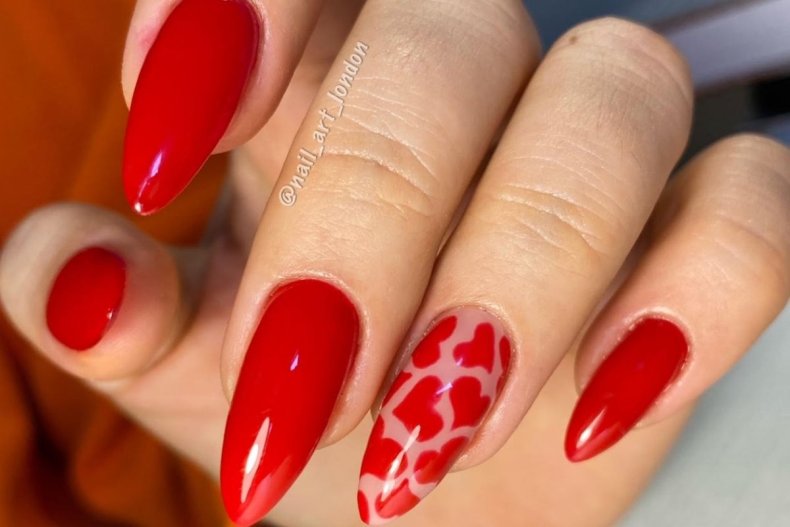 Bright red nails are a staple look that many will opt for this July 4 weekend.
They are simple, yet effective, and using a glossy nail color can add a reflective shine in your nails.
This is also a great look for Christmas and Valentine's Day, and adding a feature fourth nail like @nail_art_london has can also add some vibrancy.
BBQ fire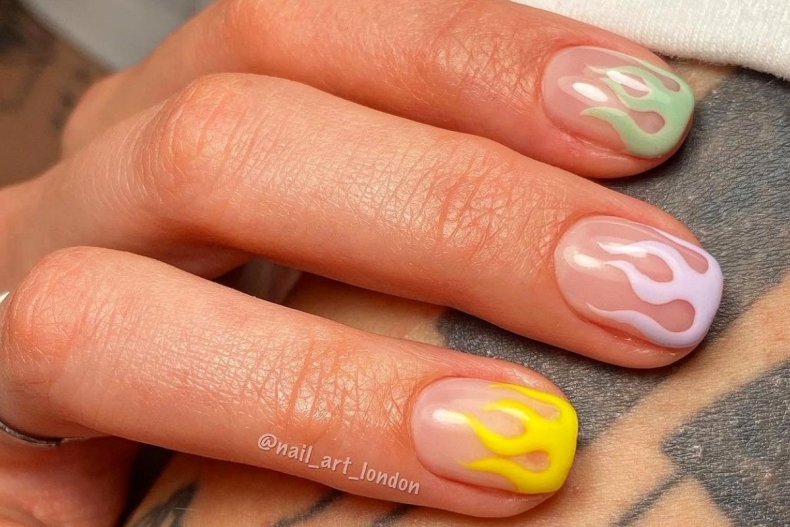 For many, Fourth of July means BBQ, and there's nothing like celebrating this on your nails.
You could opt for lifelike, orange flames on your nails, or even a red, white and blue color scheme.
These pastel flames are fun and delicate, and a great choice for the summer.
Pastel waves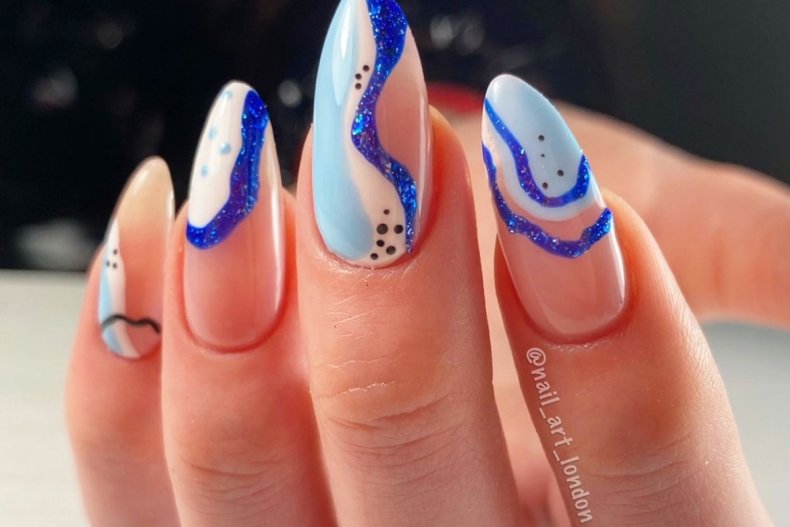 Rather than using the usual red, white and blue color scheme, you could opt for a more pastel version of these colors.
The addition of glitter and a wave pattern ensures they still pop.
The addition of rhinestones adds great texture to the look, but if you'll be tending to the BBQ, using polish to dot over the nail look is another option.
Block and stripe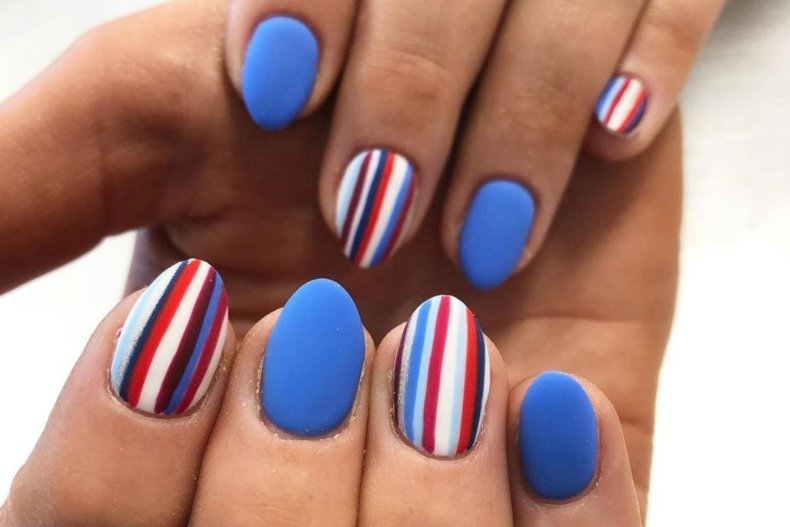 Matte nails can sometimes look slightly dull, so using bright colors and interesting patterns is a good way to avoid this.
This nail set from @paisleyjanepitts shows an alternating plain and patterned nail design, which creates even more visual interest.
You can also use spots, stars or other patterns instead of the stripe depending on your personal style.
Art deco fans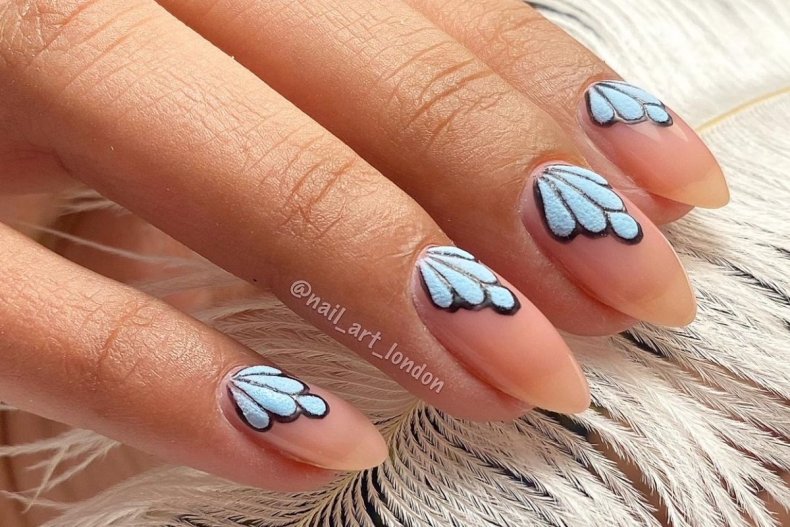 For those wanting a more sophisticated nail look, art deco may be the place to go.
While geometric, sharp edges are part of this movement, the art deco fans are iconic as a fashion statement.
Make them blue on a plain or even red nail, and they suddenly celebrate the Fourth of July.
Multi-color waves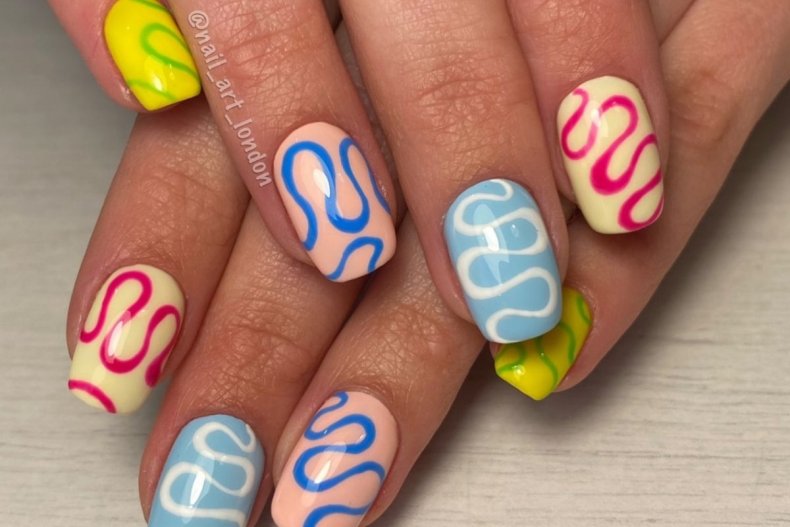 While these nails incorporate many colors in the rainbow, July 4 revelers can choose just to include the American flag colors in their waves.
The fluidity of the shape means you can get creative, choosing how wavy or curly to make your lines.
Of course, if none of these looks inspire, there is always attempting to recreate the flag on your nails.
All you need is red, white and blue and a very thin brush to perfect the shapes.