5-and-1: TikToker Forrest Jones Reveals 5 Cars He's Owned and 1 He Wants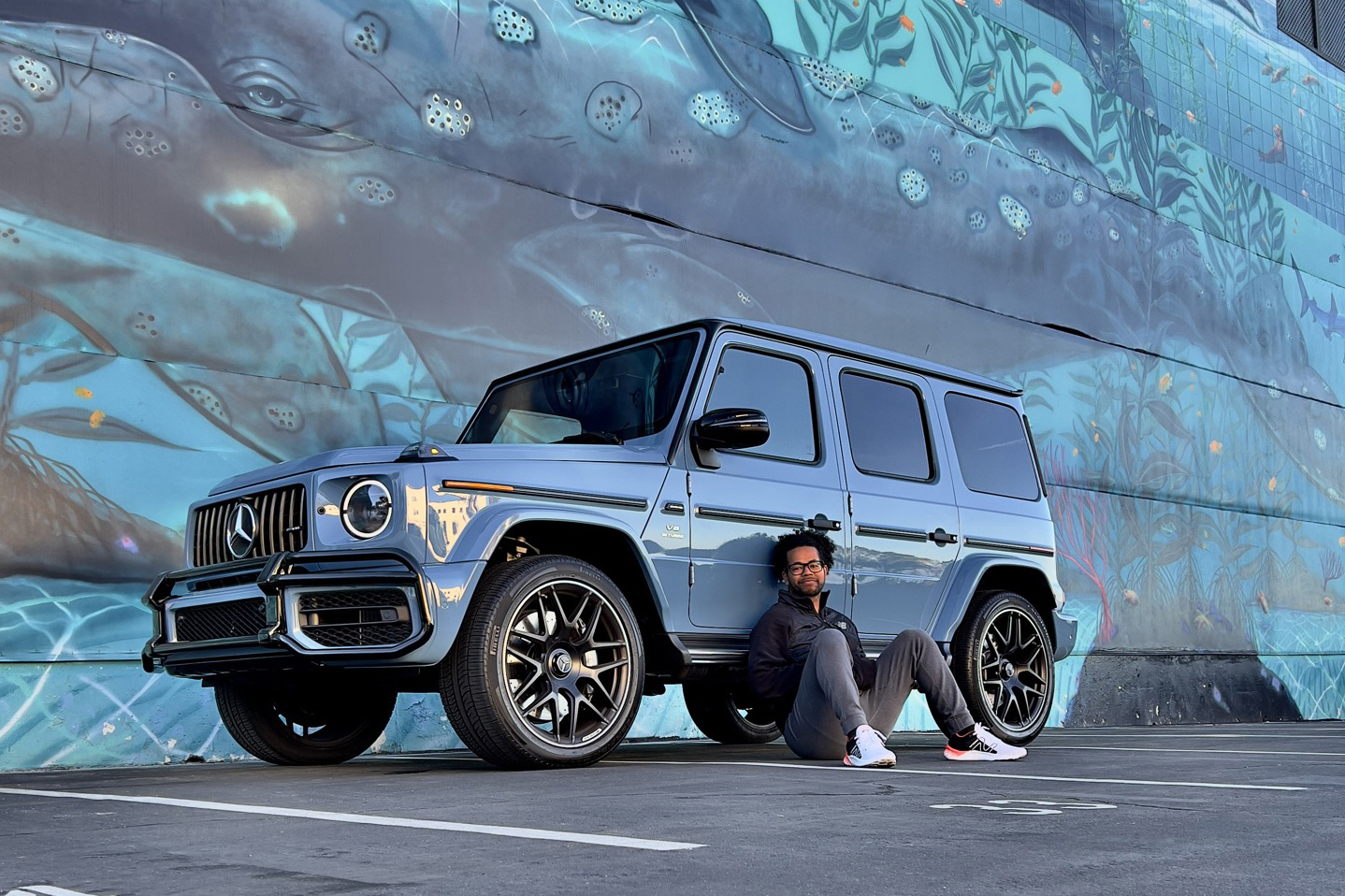 If you have any interest in cars and scroll through TikTok regularly, chances are you've come across Forrest Jones. On a near-daily basis, Jones walks his 3.9 million followers through the newest cars, trucks, SUVs and vans with jam-packed, sleek minute-long takes.
He learned how to hit the highlights in that short amount of time when he was a Ford and Mazda car salesman. He would send videos of him outlining the details of cars to his customers. He started uploading those online when more people complimented them on the quality.
"The way I used to sell cars to customers is pretty much the way I talk about cars in all of my videos now," he told Newsweek.
Growing up in the Dallas-Fort Worth area, Jones didn't really get into cars until he was able to purchase a Ford Mustang when he was 18.
"I saw it and I was like, 'man, I want that car stat.'" he explained. "I think that's what got me hardcore into cars. I was into cars before, but after owning your own first car and wanting to do mods and stuff to it you get more into cars pretty fast."
After that, he eventually went to work in car dealerships, which led him to the car reviewing world he occupies today.
Here are the five cars in Forrest Jones's life and the one he wants.
2003 Ford Focus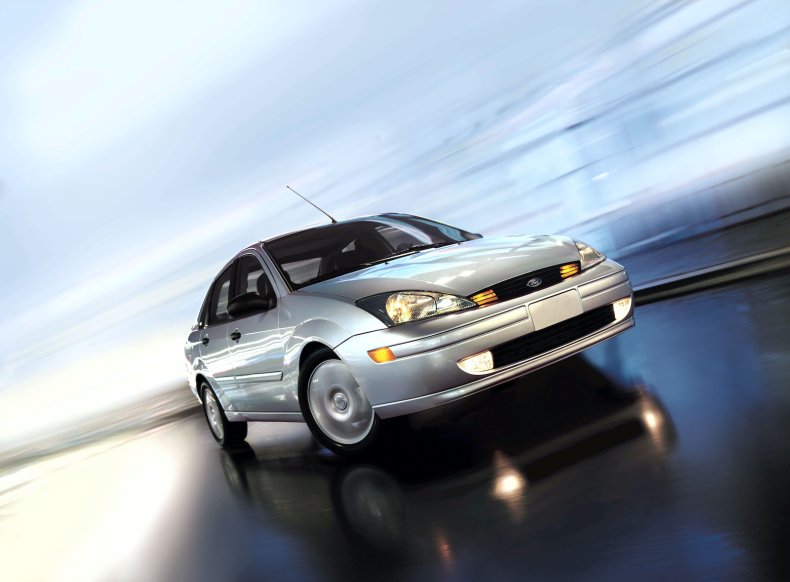 Growing up, Jones's stepdad owned a silver, base model 2003 Ford Focus. When he was learning to drive, Jones would occasionally drive the Focus.
At around 250,000 miles an issue with the steering column developed that had to be repaired, but that was the only major maintenance problem. "That wasn't even that big of a repair," he said. "The transmission and the engine were fine."
Before it was totaled in an accident, the car got to about 320,000 miles.
2007 Mazda CX-7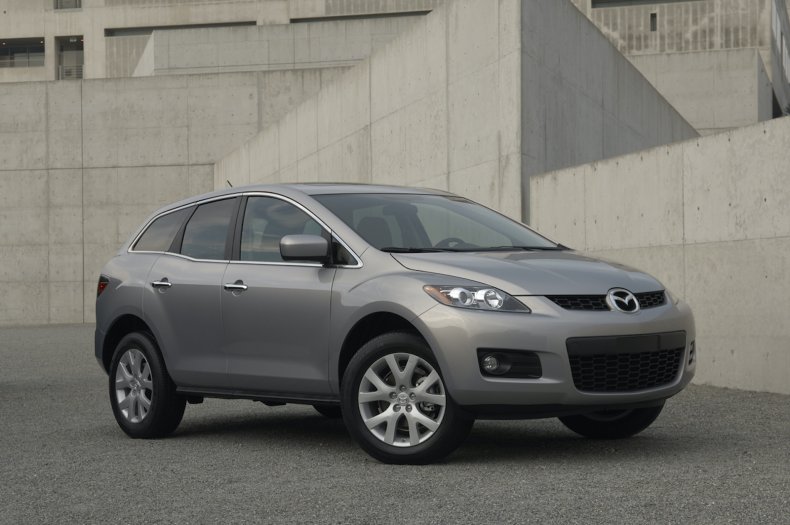 For a while, his mom drove a black 2007 Mazda CX-7, a crossover that Mazda sold in the United States from 2007 to 2012.
"My family wasn't super into cars," Jones said. "The cars we did have were just very normal, practical vehicles."
His parents also owned a Nissan Xterra at the time, but he remembers the Mazda differently.
"When I was younger I remember thinking - not knowing too much about those two cars specifically - I always enjoyed being in the Mazda more," he said. "Maybe it was more comfortable."
He would learn to drive primarily in the Mazda. It was the car he drove the most before he was able to get one of his own.
2004 Ford Mustang GT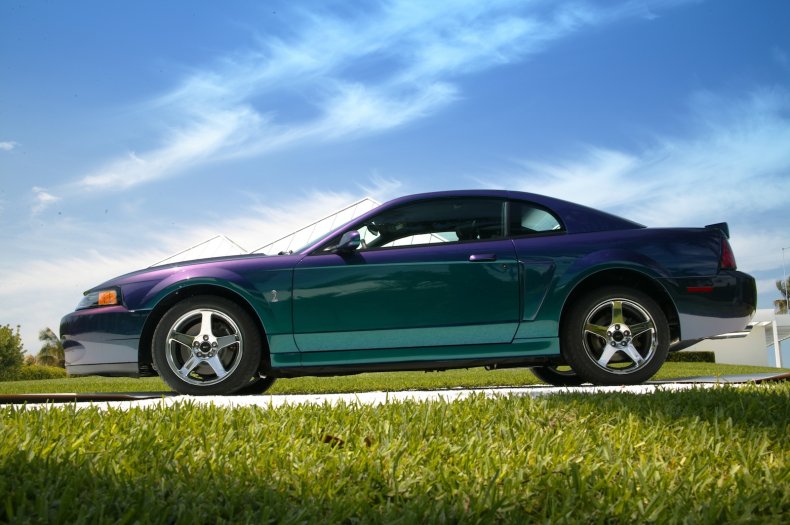 While at a used dealership lot with his family, Jones spotted a red 2004 Ford Mustang GT convertible with a tan interior and top.
"Me getting into cars really catapulted with the Mustang," he said. "I stayed into cars from there by reading things like MotorTrend magazine, watching car reviews and going to cars and coffee."
The family paid $8,000 for it.
He added that it was fun to drive, but that paying a monthly car payment on top of insurance and fuel got to be too much on a food server's salary, so he had to make a switch.
2006 Jeep Grand Cherokee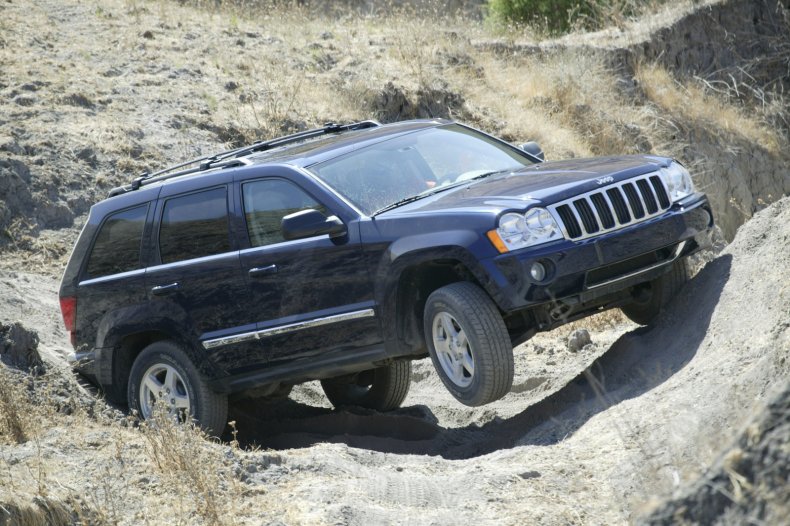 After he got rid of the Mustang, he and his then-girlfriend (now wife) were given a silver Jeep Grand Cherokee by his future father-in-law.
"It was an Overland trim with the V8 and I remember how it had this mega-loud exhaust on it," he said. "It was pretty funny...It was nice, it was comfortable. It was just really loud. And that one was just horrible because it ended up completely failing on us. We were driving one day and the engine started sounding like there was glass and nails inside of a blender and it just died out of nowhere."
He ended up selling it for scrap.
2014 Ford Fiesta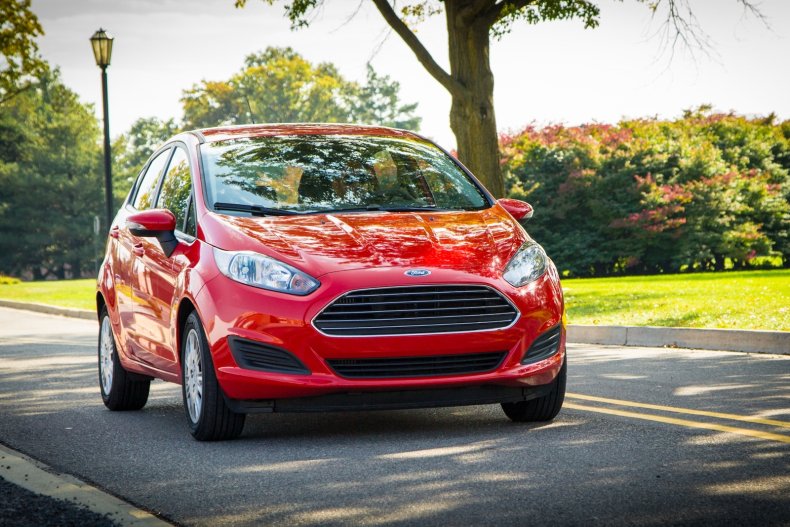 "My wife's stepdad, who gave us the Jeep, felt bad for giving us a crappy car," he said. "So they got us a Fiesta."
The Fiesta was turquoise blue. It was a car that fit their needs, like going from A to B, but it wasn't anything flashy.
"We had no issues with it," he said. "I think the biggest issue we had was a transmission issue but it fell under recall. It made it to 105,000 miles before we got rid of it."
Rivian R1T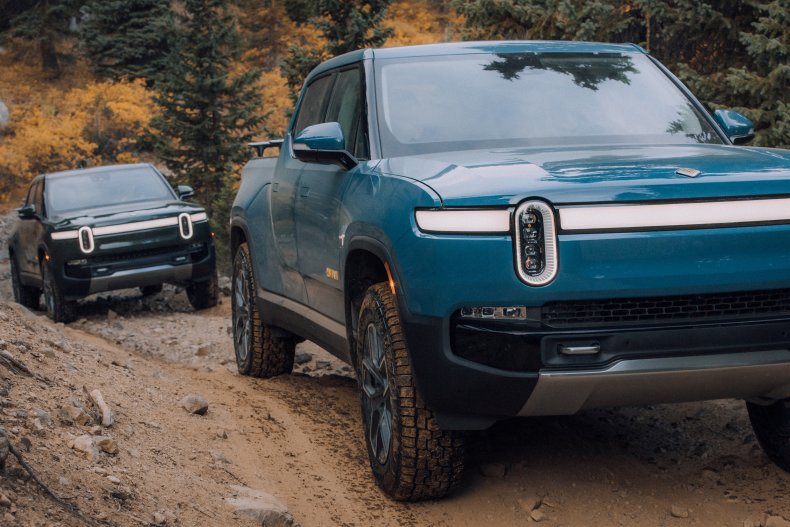 Because Jones gets to try out a wide variety of cars daily for TikTok, he does not currently own a car. But, he's started shopping around since he and his wife want to start a family. They want to go electric.
If money were no option, he'd go for the Rivian R1T, the first modern electric truck to roll off of an assembly line last year. He'd gear it towards taking it on the adventures that the company has built the truck around.
"I would take the Max pack for sure," he said. "Four hundred miles definitely. Especially if I'm going to take it off-roading which I would 100 percent intend on doing."
Here's how he would spec it: Rivian Blue exterior, Ocean Coast Interior, 400+ mile Max pack, the Rivian Camp Kitchen set, three-person tent and cargo crossbars.
With those options, his dream R1T comes out to $96,650.