5 Alternatives to Trick-or-Treating This Socially-Distanced Halloween
You may be stuck at home this Halloween, but there are tons of family-friendly alternatives to trick-or-treating, having Halloween parties or just plain socializing!
This year, many people will be celebrating the holiday with their immediate family in order to stop the spread of COVID. Usually, Halloween celebrations include dressing up, going door to door and indulging in obscene amounts of candy. While 2020 may look different on the surface, there's still potential for all of these things...just in a different way.
Sure, you could call Halloween over and just forget the day exists. But since it's a Saturday, you and your family have plenty of time to make the most of the socially distanced day. Here are five ways you can celebrate Halloween at home, at a distance and with your whole family.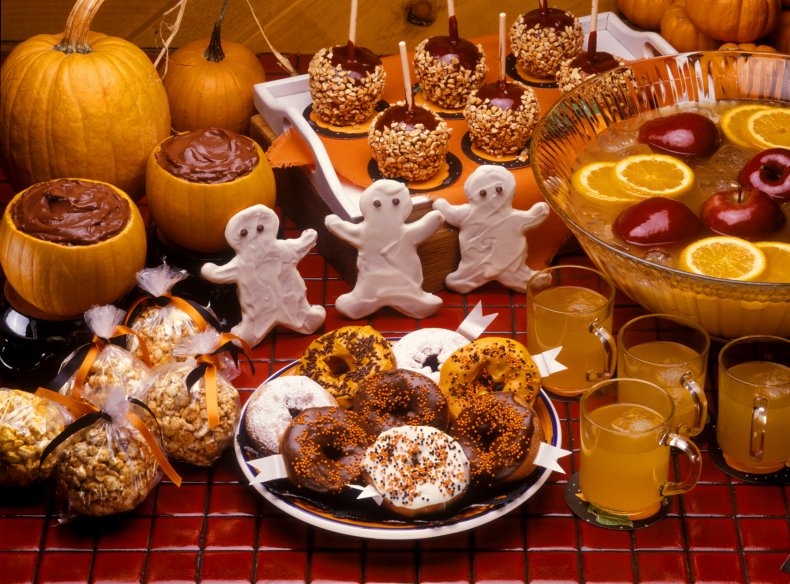 Candy Scavenger Hunt
Instead of going door to door to collect candy this year, you can make an interactive game out of the concept. Hide candy around your home or yard, depending on the weather where you are. It's the same concept as an Easter egg hunt, but you can change the rules to make it creepy and creative. Hide candy behind fake spider webs. Leave a Reese's in the grasp of a scary skeleton. Maybe even add a few lighthearted jump scares. And remember...the scavenger hunt is only as good as its soundtrack, so make sure you put The Monster Mash on repeat.
Homemade Haunted House
Encourage your kids to set up a haunted house to scare you. Their creativity will take over as they plan out scenes in each room. You may be asked to help with logistics, but this is a great opportunity, as a parent, to sit back and watch your children take the lead.
Costume Contest
Maybe you already have Halloween costumes picked out this year, or you may have skipped the dress-up portion entirely knowing all too well you'd be stuck at home. Create costumes from things you have at home, if you haven't visited Spirit Halloween this year, and put on a fashion show. Stage a photo shoot with your children, if that's something they find fun. Or, coordinate with friends to have a Zoom fashion show with your kids' favorite people.
Get Messy
Add some sensory experiences to your homemade Halloween by adding some creative or creepy options. Paint pumpkins, or scary artwork inspired by ghouls, monsters or witches. Or, make a terrifying game for your kids by filling buckets with odd ingredients. Don't let them look as they fish their hands through jello, peeled grapes, cooked spaghetti, cooked corn and more. Without seeing each, they can represent scary substitutes like eyeballs, teeth and worms. Hide a prize at the bottom of each bucket for added fun.
Scary Movie Night
After this wild year, we all need time to rest. If all you can do is put on a movie or four, there's still potential to make your cozy night memorable. Order some candy, popcorn and beverages of your choice (red wine looks like blood...creepy!) and snuggle up with your family. The most memorable, honorable thing you can do is stay in to save lives. No matter how you choose to celebrate this Halloween, we wish you a scary fun time.