5 Best Moments From Kylie Jenner's Pregnancy Announcement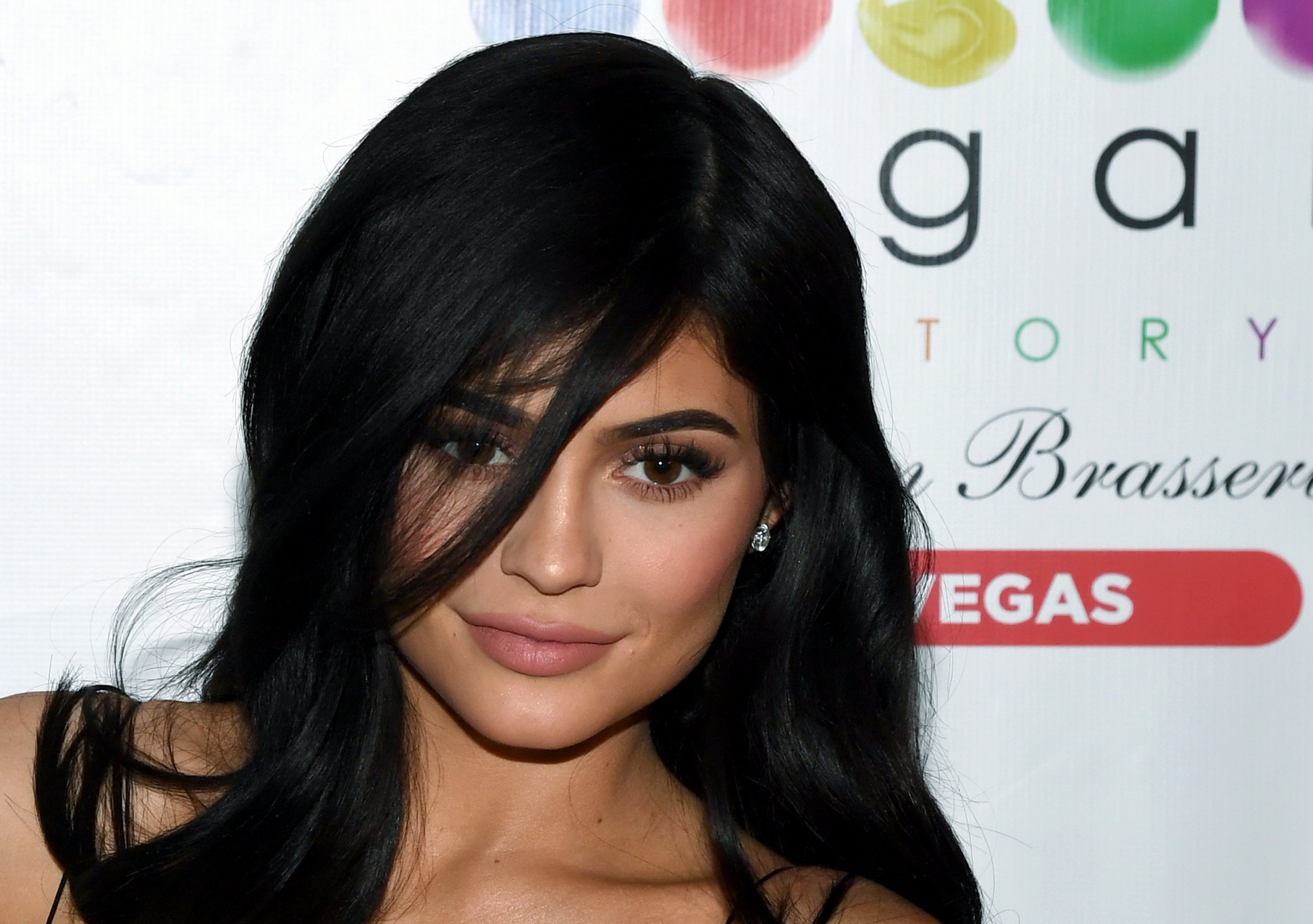 Kylie Jenner revealed on Sunday she had given birth to a baby girl with boyfriend Travis Scott on Thursday. The Keeping Up With the Kardashians star and makeup guru made the announcement on Twitter, posting a statement and video titled "To our daughter." The roughly 12-minute video was filmed over the course of Jenner's highly-secretive pregnancy, giving viewers a rare glimpse inside the 20-year-old mom's life right up until she pushes out her crying newborn. These are the five best moments from the clip.
The Baby Bump Reveal
As rumors swirled around Jenner's possible pregnancy, the reality television star refused to confirm whether she had a baby on board. In public appearances, she wore loose-fitting clothing that hid any signs of a child in the making. And in January, a series of new Calvin Klein advertisements with her sisters hid the belly of the youngest member of the crew, sparking even more speculation about the pregnancy. The video features several shots of Jenner showing off her little one. Whether she is striking a pose in the middle of a desert donning a tight mid-length black dress to modeling in front of the mirror wearing a body conforming fire engine red number, there were no shortage of baby bump shots to go around.
The Ultrasounds
The video captures Jenner's growing excitement as she watches her baby during several ultrasound appointments. During an appointment at 15 weeks, Scott holds Jenner's legs as they look at their unborn child in the monitor. "This is so crazy," Jenner remarks.
Another clip shows a smiling Kris Jenner lying with her daughter as they listen to the baby's heartbeat.
The Cravings
One scene captures a trip to the doctor in which she's told she's gained between 28–35 pounds during her pregnancy. "If you're going to eat you need to exercise," the doctor tells Jenner as they conference with her friend, Jordyn Woods.
"In-and-Out literally tastes like it's the best thing I've had," Jenner explains before the camera cuts away to the mom-to-be ordering a double cheeseburger and fries well done at the West Coast burger chain's drive-through window.
Later, Jenner shows off a full plate at a family gathering, explaining which foods her baby likes.
"Two burgers and two different fries. I like regular fries and she really likes sweet potato fries," she says.
The Baby Shower
It appears as if Kylie's camp spared no expense for Jenner's first baby shower as the camera takes viewers inside a plush bash complete with shiny PJs. All of the guests flaunted satin pajamas, posing in front of an extravagant backdrop made up of hundreds of pink roses. Kim Kardashian and her daughter, North, got in on the fun, helping glitz up a onesie in what appears to be the arts and crafts portion of the party.
The Debut of Chicago West
Jenner gave birth to her baby girl just weeks after her sister, Kim Kardashian West, welcomed her third child, Chicago, into the world via a surrogate. The video marks Chicago's first video appearance as Jenner cradles the newborn in her arms.
"I think we're going to go with Chicago," Kardashian says after being asked what the child will be named.
"I think it's cute," Jenner replies.