Most people know they need to drink more water, but accomplishing it can be difficult. It's easy to forget throughout the day and then become discouraged by the lack of progress. To combat that problem, you can let your water bottle remind you that you've gone too long in between water breaks, telling you it is time to hydrate again. It might sound a bit silly to add smarts to a water bottle, but if you can better track your progress, it might help motivate you to keep going and keep working toward your health goal.
On the flip side, tracking your water consumption might not appeal to you, but making sure your water is always the cleanest it can be might go a long way in helping you drink more. There's new tech built into water bottles that can help with that too. Check out these high tech solutions that will help you drink smarter and get back to your goal of drinking more water and staying healthy.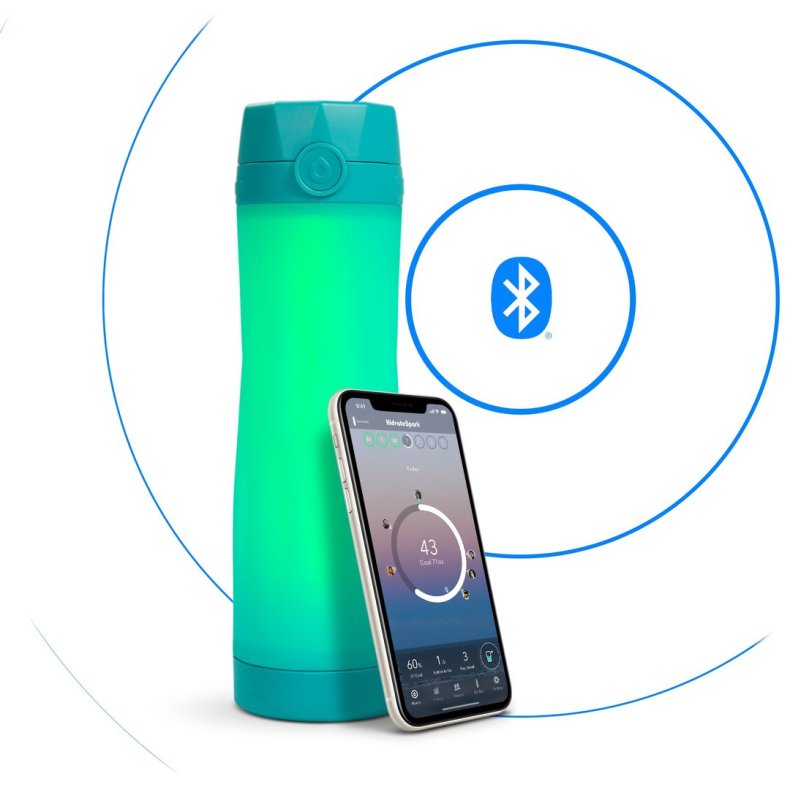 The HidrateSpark 3 and the company's new Steel water bottles are the smartest water bottles around. At a basic level, the water bottle will remind you when it's time to drink more water by glowing. It's something that should get your attention across a room or across a house at night. But it does much more than that. It can report back to your phone or watch how much water you've consumed. It tracks hydration and then provides a motivation coach to keep you on track with your stated goals. If that was not encouraging enough, you can follow friends and challenge them to keep the streak going each day.
The new, higher-end HidrateSpark Steel replaces the plastic bottle with durable, insulated steel to keep drinks colder longer — up to 24 hours. It also adds a new color-changing puck to the bottom so you can customize and change the color to your personality. Both can sync data to iOS and Android as well as Fitbit and other health apps.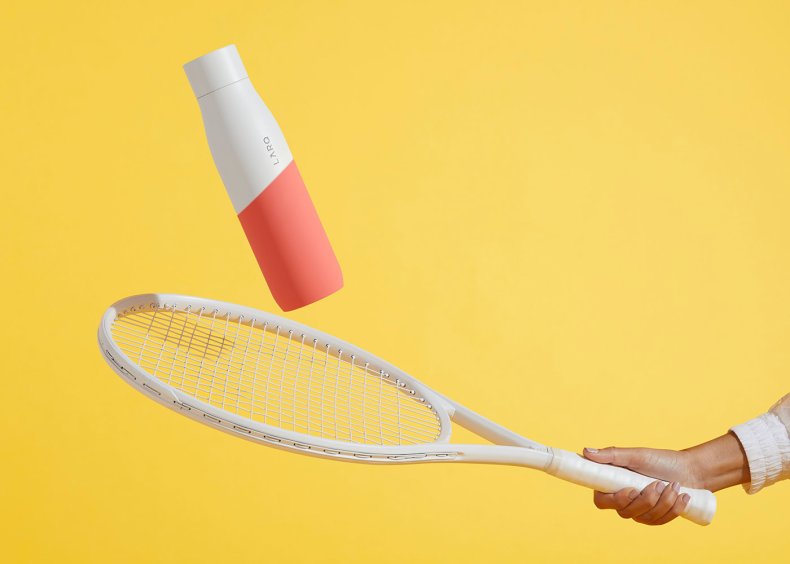 LARQ isn't a smart bottle that will track how much water you drink, but it is smart in how it can purify the water you're drinking. LARQ utilizes UV-C light technology to make sure there aren't bacteria hanging around in your bottle between washes. It can sanitize the entire inside of the bottle, which has been historically hard to get to all the areas inside with a scrub brush. Have you ever noticed your water bottle smelling, let's say, strange? LARQ may be the solution you're looking for.
You can press the top button on the cap to give your bottle a 60-second light bath at any point, but it will self clean itself every two hours to make sure your water is as pure as it can be, always ready to take a sip. Even with the high frequency of cleaning, the LARQ Movement should provide a full month of battery life. Because the USB charging port is hidden on the outside of the cap, you can charge it at any time and top off its battery.
There are multiple versions of LARQ bottles available, but the Movement one is a single-wall build that will keep it lighter than the double-walled version. Plus, the Movement comes in extra fun colorways.
Buy at Amazon, LARQ and Best Buy.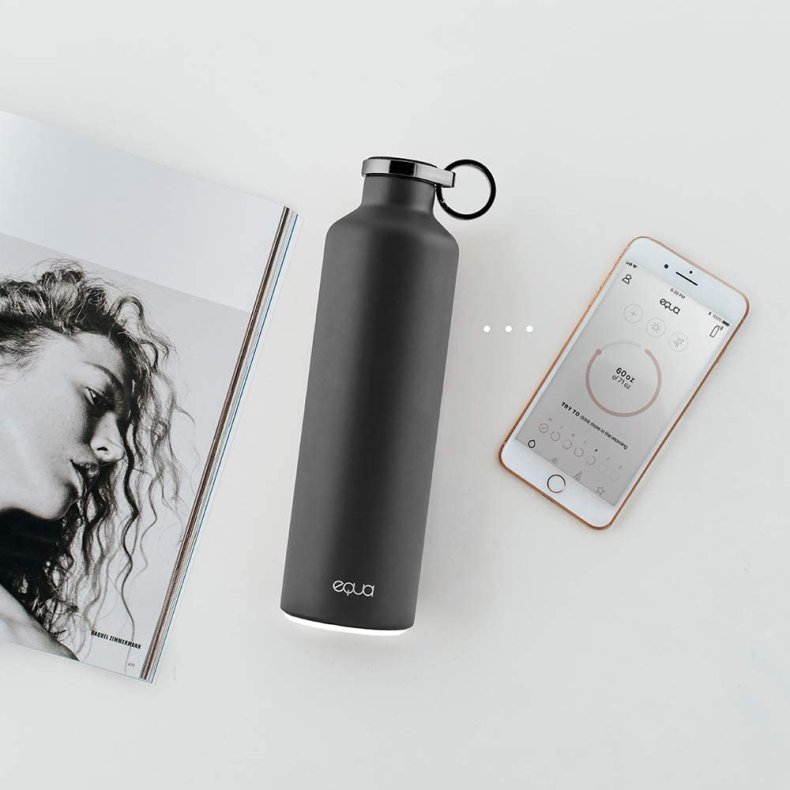 EQUA integrates a glow function to remind you when it's time to drink but does so with subtle light. Like other smart, connected water bottles, it will sync to its own app via Bluetooth so that you can check your progress and keep track of your water consumption. The app will also assist in calculating what your daily water needs might be in the first place. We all have different circumstances and needs that will change how much water we should be striving to drink in a day. The EQUA bottle itself features a premium double-wall vacuum insulation stainless steel that will keep drinks cold throughout the day — though if you're drinking enough, the liquid might not stay inside very long.
Buy at Amazon.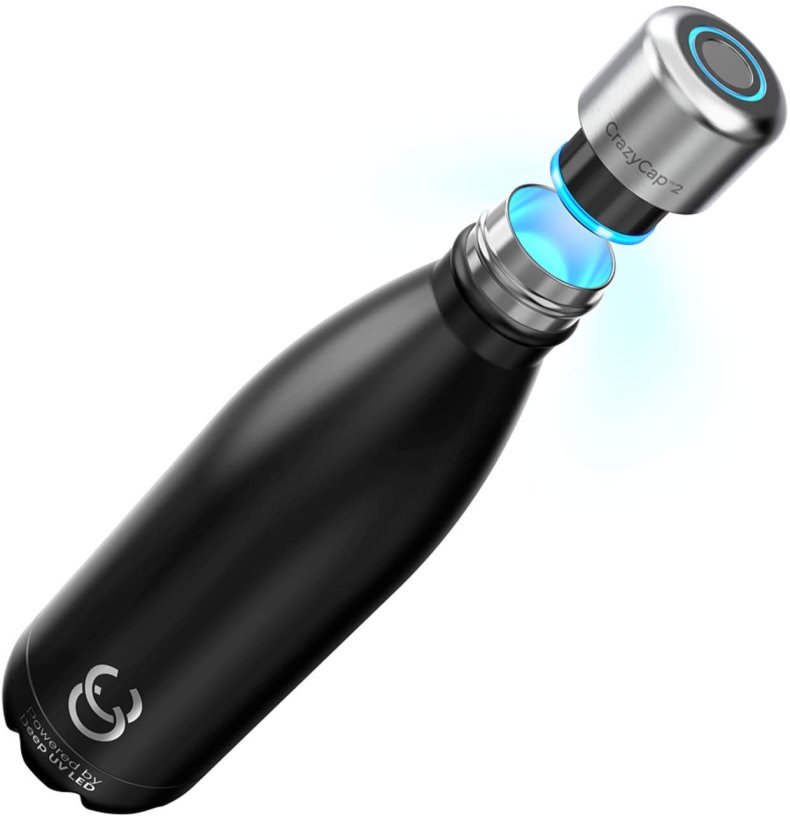 CrazyCap 2.0 is another water bottle that cleans itself and uses UV-C (light rays on the UV wavelength) to stop bacteria and mold from forming inside. As the name implies, the technology for this self-cleaning resides in the cap. The light will shine inside the bottle every four hours for 60 seconds so that you don't have to remember to activate it. This will keep it odorless even when you're away. You can also initiate the cleaning with a press of the top cap button, which makes it perfect for travel in places you aren't sure about the water quality. CrazyCap 2.0 isn't cheap at $70, but in addition to the self-cleaning feature, the bottle is insulated stainless steel that should be able to keep liquids cold for 24 hours without breaking a sweat.
Buy at Amazon.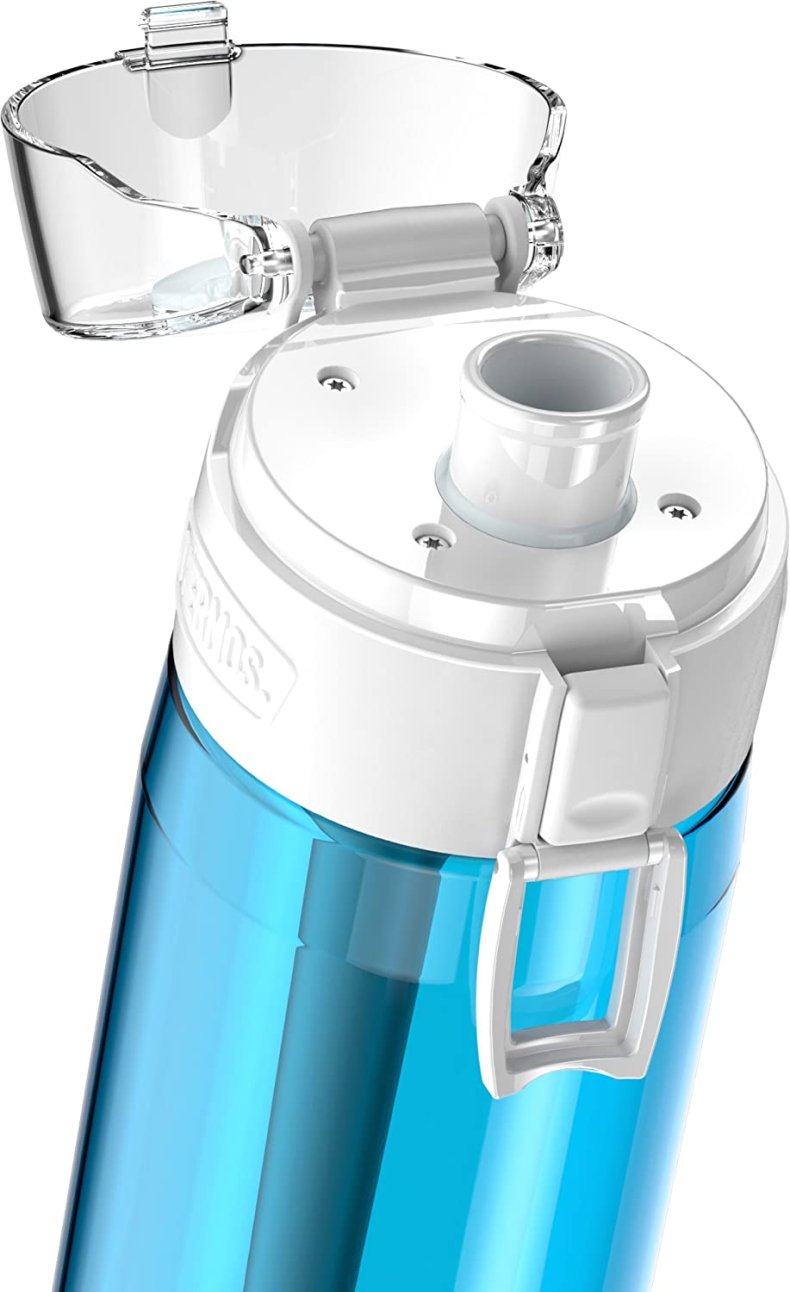 The Thermos Connected Smart Lid (that comes with a water bottle) is probably on its last leg. Despite being largely abandoned by the company, users still report it continues to chug along, working to record how much water passes through it each day. Thermos has a solid reputation for quality water bottles, and so this might be worth checking out for the bottle's long-lasting durability. All the smarts are built into the lid, and it will measure the amount of liquid and temperature in real-time to its Android and iOS apps. The app can also display daily, weekly and monthly graphs for intake. While the battery will need to be recharged more than other options, it still should provide 12 days of use on a single charge.
Buy at Amazon.
Newsweek may earn a commission from links on this page, but we only recommend products we back. We participate in various affiliate marketing programs, which means we may get paid commissions on editorially chosen products purchased through our links to retailer sites.