5 Dead and 36,000 Without Power in Alabama After Brutal Storms
At least five people were killed and tens of thousands were left without power in Alabama as severe storms battled the state on Thursday night.
Calhoun County Coroner Pat Brown told The Birmingham News that five people had died as a result of the storms in the county, which is located in the central eastern part of the state. The identities of those who died were not released, although at least four were adults in the city of Ohatchee, three of whom were reportedly from the same family. Multiple injuries were also reported, with the Calhoun County Emergency Management Agency conducting search and rescue operations.
The storms extended to other areas of the state, with one tornado touching down in the Birmingham area. There were at least 15 reports of tornadoes statewide, according to the National Weather Service. Severe thunderstorms also played a significant role in the destruction. A police officer in Florence, located more than 100 miles north of Birmingham, was said to be conscious and responsive after being struck by lighting while putting up safety barricades on a road, according to police.
"Significant and dangerous weather continues to impact portions of Alabama, and I urge all folks in the path of these tornadoes and storm systems to remain on high alert," Alabama Governor Kay Ivey said in a statement on Thursday evening. "Tragically, we are receiving reports of loss of life. I offer my sincerest prayers to all impacted. Unfortunately, the day is not over yet. Y'all, please stay safe and vigilant!"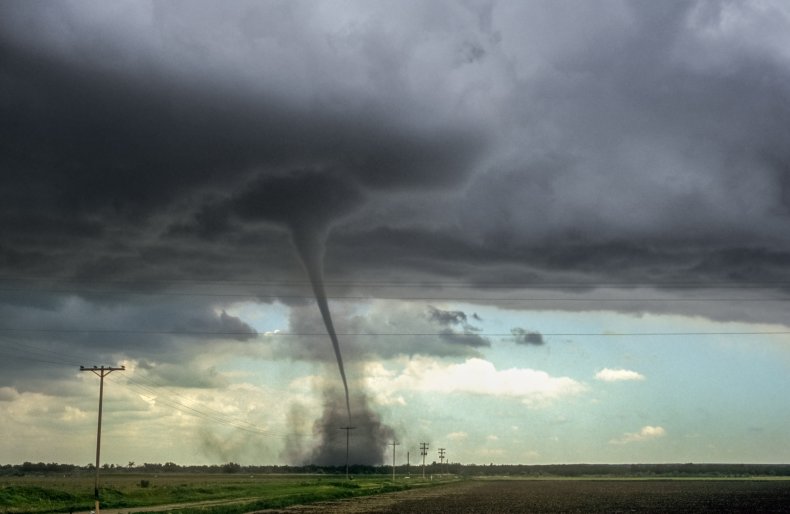 The extreme weather was ongoing in multiple Southern and Southeastern states at around 10 p.m. Reports of hail and strong winds were widespread. Flooding was also reported in several areas, while tornado warnings were effect in far southern Alabama and far southern middle Tennessee until 1 a.m. Calhoun County downgraded its tornado warning but remained under a tornado watch until the same time.
Curfews were in effect in parts of Alabama, including the city of Pelham, located about 20 miles south of Birmingham, where Police Chief Pat Cheatwood told The Birmingham News that residents should be on the lookout for looting. The weather reportedly caused damage to least 60 homes in the city, including 22 that sustained "major damage," although no local injuries or loss of life was reported.
"When you drive through these areas, it's very devastating," Cheatwood told the paper. "It broke my heart to see the amount of damage that these homes have sustained. These are well established homes that have been a part of our community for many, many years."
Severe weather was also forecast for southern Kentucky and northwest Georgia, possibly extending as far north as Ohio. Over 35,000 people were without power in Alabama on Thursday night, according to PowerOutage.US. Another 10,000 had lost power in Tennessee and Georgia.
Newsweek reached out the Calhoun County Emergency Management Agency for comment.