5 Disney Hacks to Try According to TikTok
The Disney parks attract guests from all across the world, which means the lines for rides, food and even bathrooms can rack up long wait times. Whether you're a Disney regular or are planning your once-in-a-lifetime Disney vacation, it's important to plan ahead and do your research to ensure you get the most out of your day.
Of course, everyone knows about the fast passes, but some TikTokers have offered up more lucrative hacks that might not even be well known amongst frequent Disney-goers. So, we've decided to compile a list of TikTok hacks that we think you should try during your next Disney vacation.
We have not independently verified for ourselves that all of these work; however, they're worth a shot! Because if these low-maintenance, free hacks do work, you can potentially save so much time and do so much more during your next visit.
Bag Check Hack
Before you can begin your magical day, you have to first make your way through security. According to TikToker @themouselets, Disney parks no longer do manual bag checks. Instead, the parks have implemented metal detectors. If and when a guest sets off a metal detector, they will be pulled aside for additional screening, which can slow down the process for everyone. But, @themouselets says she has a security guard-approved hack to get through bag check quickly!
While it's important to check the Disney website before traveling to ensure you don't bring any banned items into the park, some accepted items such as glasses, portable chargers, cameras, etc. can still set off metal detectors. So, if you have any item you think might cause suspicion, @themouselets says to take the items out of your bag and hold them out in front of you as you walk through the detector. According to her, this handy trick will prevent the items from going off, allowing you to get a jump on your park experience.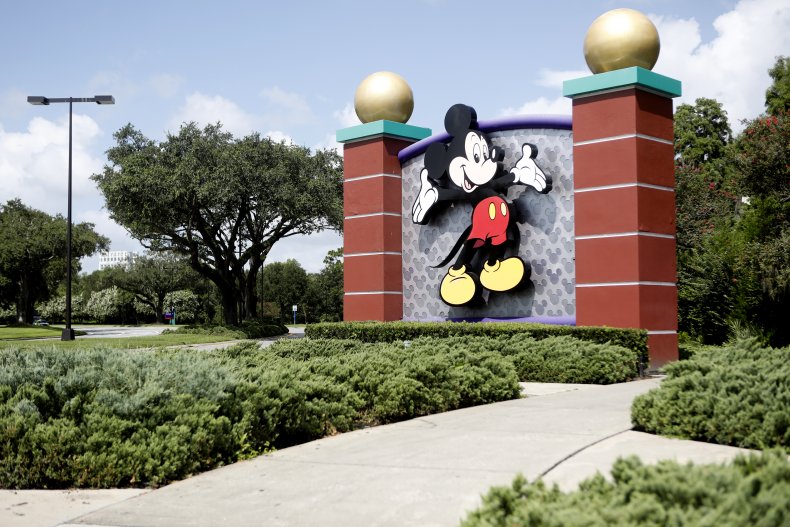 Hollywood Studios Character Sightings
Arguably one of the best parts of visiting a Disney park is meeting beloved Disney characters. But, if you don't plan your day right, you might leave without getting to see one. However, TikToker @datingdisney claims there are a few tricks you can use in Disney's Hollywood Studios to have a character-filled day.
First and foremost, she says to listen for the music. "When the music gets louder, that means the characters are coming," she says. She also advises those who wish to see characters to stand to the left of the Chinese Theater at the park's entrance as she noticed that all the character cavalcades turned left down that street.
Of course, if you're in line for a ride, these tips won't help you much, but if you're briefly resting or trying to decide what to do in-between rides during your visit at Hollywood Studios, these tips can help you secure a great character picture for your social media pages.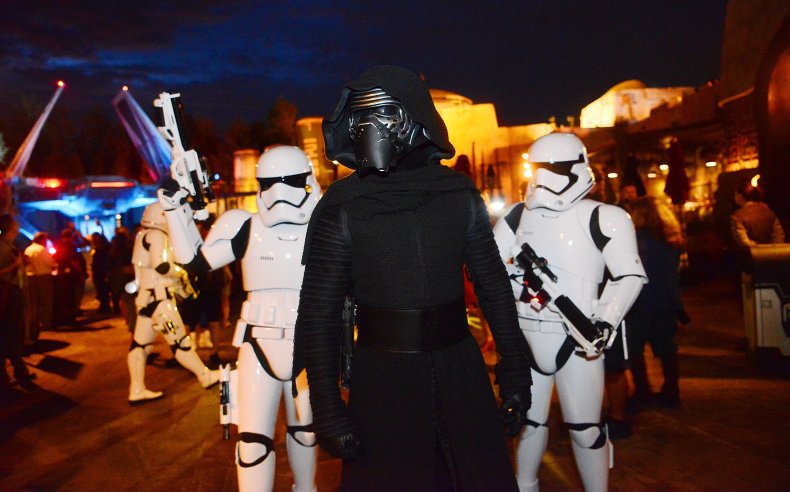 Avoiding Food Lines
Waiting for food can be a process, especially if you're hitting restaurants at peak meal times. But TikToker @tinkerbail_ says that there is one easy way to avoid waiting for food. The solution? The Disneyland Mobile App, or, for those traveling to Disney World in Florida, the My Disney Experience App.
According to her TikTok, the Disneyland App allows you to order ahead. So, when you get to the park, take a minute to pull up the app, select your favorite restaurants and schedule your meals! If plans change, that's OK—she says the app allows you to cancel your order without being charged.
Newsweek did check both the official Disneyland and Disney World websites to verify that this hack does work and is available to all park guests who download the necessary apps! However, we could not verify if the app allows you to cancel without charge.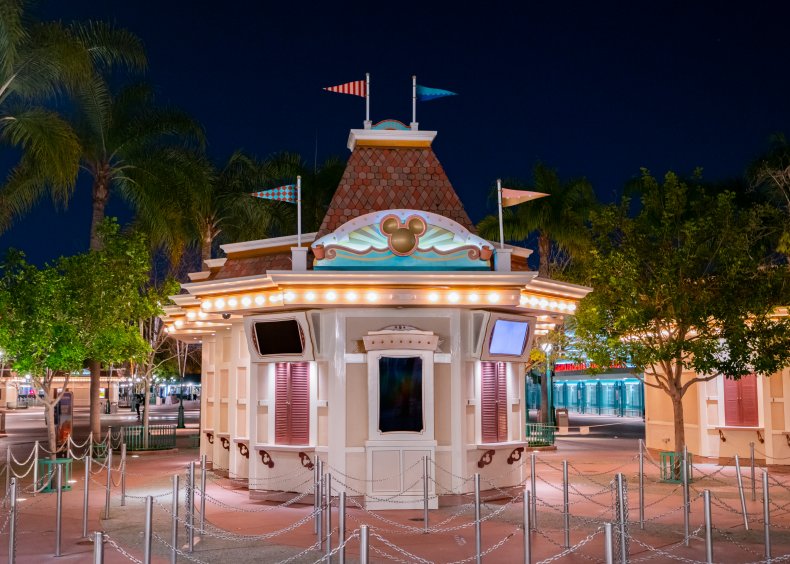 Do You Have Any Magic?
We found multiple TikToks that addressed this hack, and if it works, it can be used in a variety of ways at the parks. All you have to do is this: approach a cast member and ask them if they have any magic. Depending on their mood and your needs, a cast member might give you some Disney magic that can make your experience unforgettable.
In her post, TikToker @angelaafreitag says that this hack has helped her avoid long lines at Disneyland. According to her, if you're in a line that has a 30-45 minute wait time, and you nicely ask a cast member if they have any magic, they'll pull you from the line and walk you to the front. Apparently, the last time she tried this, it worked almost every single time, allowing her to spend most of her day on rides instead of in line.
Another TikToker by the username @tay_johnston—who claims to be an ex-Disney World cast member—also recommended her viewers use this trick the next time they're in the parks. She says that cast members are "trained to make magic for you." So, if you bought something that broke, you dropped your ice cream or you just want to sit in the front row of a ride, you can ask a cast member for magic and they will more than likely help you replace your broken item or let you skip the line. "They want you to have fun," she says.
This hack sounds too good not to try!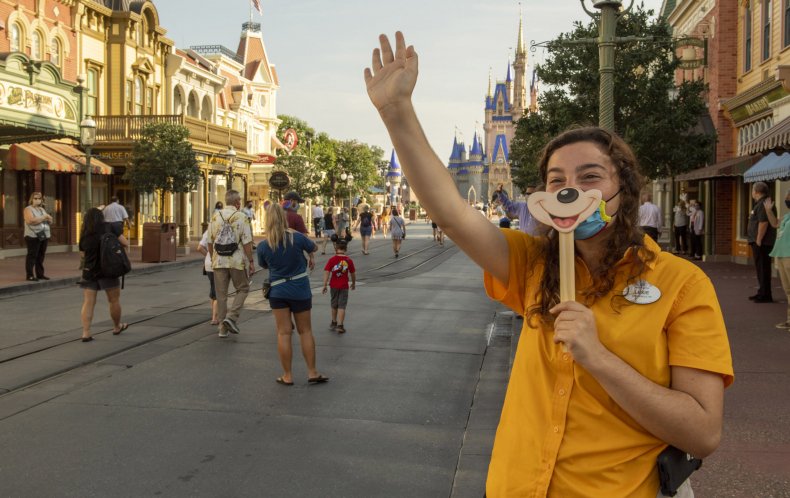 Be Early and Avoid Lines
Like the previous hack, this tip was mentioned by multiple TikTokers. In May, @shannonkittner told her followers that she and her family arrived at Disney World an hour before the park was scheduled to open. By doing this, she said, she and her family were able to ride some of the most popular rides such as Pirates of the Caribbean, Big Thunder Mountain Railroad and The Haunted Mansion all before the park officially opened.
In the same TikTok that @tay_johnston recommended asking cast members for magic, she also told followers to arrive early. Like Shannon, she claimed she was able to gain early entry to the park on her most recent visit. According to her, frequent Disney-goers refer to this hack as "rope dropping," and say the hack is worth it to enjoy rides that have "historically long wait times," such as Splash Mountain and Flight of Passage.
You know what they say, the early bird gets the worm!