Five Editorial Boards Have Now Called for Donald Trump's Impeachment and Removal
On Wednesday, the editorial boards of USA Today and The Philadelphia Inquirer called for President Donald Trump's impeachment. The two are the most recent major news outlets to have called for Trump's impeachment.
The Boston Globe, the Los Angeles Times, and The Washington Post previously ran editorials in favor of impeachment. Notably, the Chicago Tribune called for censuring Trump but not impeaching him. The New York Times, one of Trump's frequent targets, has not explicitly called for impeachment, but in September its editorial board published a piece supporting the House Democrats' impeachment inquiry.
USA Today's scathing piece, simply titled "Impeach President Trump," looks back on the newspaper's call to impeach President Bill Clinton in 1998. "Put your own narrow interests ahead of the nation's, flout the law, violate the trust given to you by the American people and recklessly disregard the oath of office, and you risk losing your job," the paper wrote in 1998. It noted that the same words can be applied today, "in graver circumstances with America's system of checks and balances at stake."
USA Today also drew a distinction between the charges brought against Trump and those against Clinton. The board drew a stark contrast between Trump's use of "tax dollars to shake down a vulnerable foreign government to interfere in a U.S. election" and Clinton's attempt "to cover up an affair with a White House intern." The board also said Trump has more in common with President Richard Nixon, "who tried to cheat his way to reelection."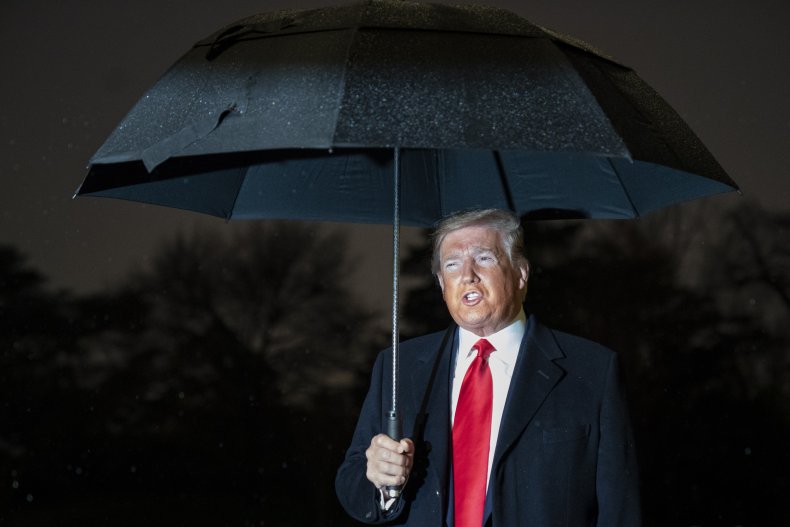 In addition, the national newspaper noted it has had many disagreements with Trump policies that will affect many generations in the future, but said the grounds for Trump's impeachment have nothing to do with his policies. "Policy differences are not, however, grounds for impeachment. Constitutional violations are," the board wrote.
The Inquirer warned that the second article of impeachment against Trump, obstruction of Congress, "should have us all frightened." The paper said that Trump's "defiance of subpoenas" not only "ridicules" the impeachment process but, in doing so, Trump has "disrespected his office and the document he swore to protect and uphold."
Both newspapers also noted the likelihood that Trump will be acquitted once the impeachment proceedings go to the Senate. "While his removal from office is unlikely, his crimes against the country, and the Constitution, warrant that outcome," The Inquirer wrote.
USA Today wrote that the House was given no choice, given the president's "egregious transgressions and stonewalling," and had to "press ahead with the most severe sanction at its disposal."