5 Facts About Alyssa Nakken, the First Female Coach in MLB History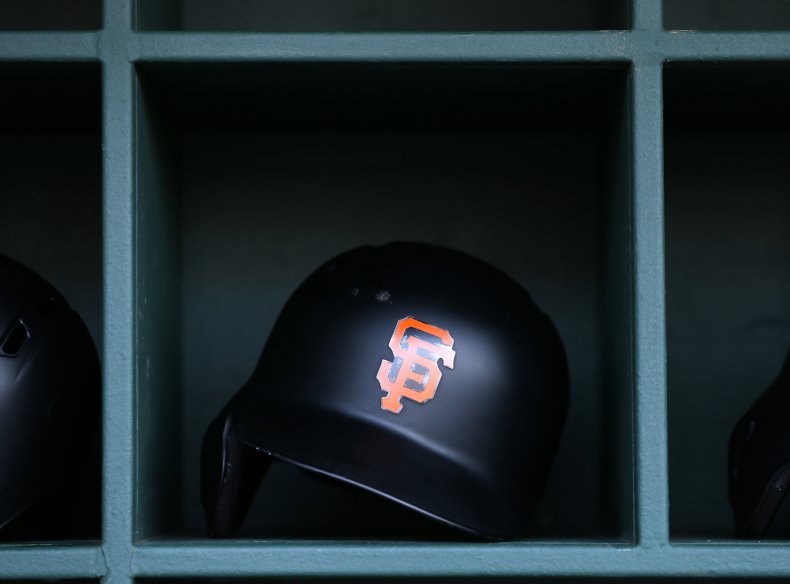 On Thursday, the San Francisco Giants made history and hired Alyssa Nakken as one of the team's assistant coaches, making her the first full-time female coach in MLB history.
Nakken will be an assistant coach to the team's manager, Gabe Kapler, as well as fellow new hire, Mark Hallberg.
"Alyssa and Mark are highly respected members of the organization and I'm delighted that they will now focus their talents on helping to build a winning culture in the clubhouse," Kapler said in a statement. "In every organization, environment affects performance, and baseball clubhouses are no different. That's why in addition to assisting the rest of the coaching staff on the field, Mark and Alyssa will focus on fostering a clubhouse culture that promotes high performance through, among other attributes, a deep sense of collaboration and team."
Newsweek has detailed five different facts about Nakken below.
Nakken Has been with the Giants organization since 2014
While Nakken becomes the first full-time female coach in MLB history, this is not her first experience with the Giants. In 2014, Nakken was hired as a baseball operations intern. In that role, she worked on different aspects for the team, including player development, international operations and the amateur draft.
She also currently holds the head position for the Giants Women's Network "Momentum," which focuses on promoting diversity and equality within the Giant's organization.
Played four years of college softball at Sacramento State University
Nakken played softball for Sacramento State from 2009 to 2012, when she graduated with a 3.76 GPA. As a member of the softball team, Nakken made 164 consecutive starts for the team and served as team captain during her junior and senior seasons.
During her softball career, Nakken compiled 171 hits, 115 runs, 83 RBI's, 19 home runs, and a .304 batting average.
Has a master's degree from the University of San Francisco
After graduating from Sacramento State in 2012, she went on the earn her master's degree in sports management from the University of San Francisco, graduating in 2015.
"I'm so proud to see @USFSportMGT alumna Alyssa Nakken selected for this coaching role," Associate professor at the University of San Francisco, Nola Agha wrote on her Twitter account. "She's an exemplary human both on and off the field and the Giants are lucky to have her in their club house."
Holds many different awards and accomplishments
During Nakken's time as a softball player, she was a four-time National Fastpitch Coaches Association Scholar athlete and a four-time Pacific Coast Softball Conference Honor Roll recipient. According to a press release by the MLB, Nakken was awarded the 2019 Sprinkles of Love Award just last month.
"Named in honor of late front office employee Anita Sprinkles, the award is considered the 'Willie Mac Award' of the Giants' front office and recognizes individuals for ethics, professionalism and humanitarianism," the MLB wrote in their press release.
First full-time female coach in MLB history
While there are currently a few female coaches in the MLB, Nakken becomes the first full-time female coach for the league.
Justine Siegal became the first female coach employed by an MLB team in 2015 when she was hired on a part-time basis by the Oakland Athletics. The New York Yankees hired Rachel Balkovec in 2019 as a minor league hitting coach, also on a part-time schedule.