Among the nearly 500 military officials and public servants who endorsed former Vice President Joe Biden for president were several officials who served under President Donald Trump, including two top-ranking military officials.
A Thursday letter from 489 former public servants endorsing Biden called him the "leader our nation needs" and a "good man with a strong sense of right and wrong." Signatories included people from the administrations of at least three of Trump's predecessors—Presidents Barack Obama, George W. Bush and Bill Clinton—and at least five people who served in his own administration.
"We love our country. Unfortunately, we also fear for it. The COVID-19 pandemic has proven America needs principled, wise, and responsible leadership. America needs a President who understands, as President Harry S. Truman said, that 'the buck stops here,'" the endorsement said.
Retired Air Force General Paul Selva and retired Admiral Paul Zukunft took over their roles as vice chairman of the Joint Chiefs of Staff and commandant of the Coast Guard under Obama. However, they served multiple years under Trump, retiring in 2019 and 2018 respectively.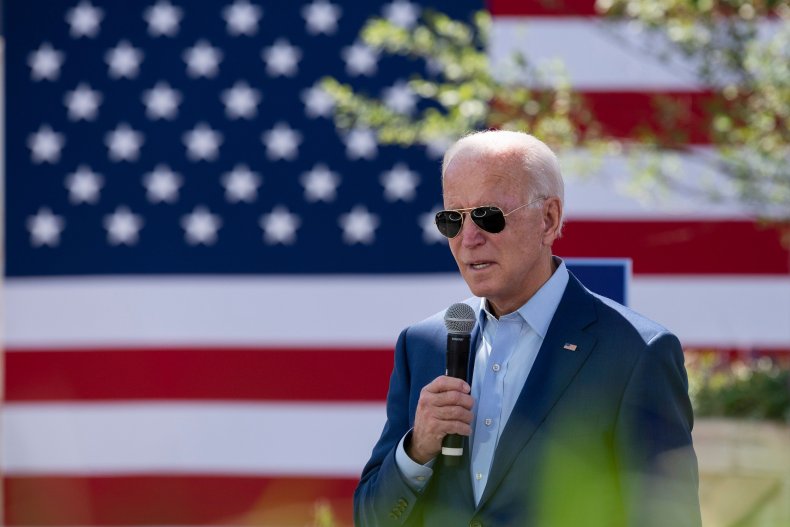 Virginia Bennett, who left 10 months into Trump's administration, also signed the endorsement. Bennett served in the State Department in various foreign and domestic roles beginning with Clinton's administration. Under Trump, she served as acting assistant secretary of state and principal deputy for the Bureau of Democracy, Human Rights, and Labor until November 2017.
The names of Patrick Carrick, a chief scientist at the Department of Homeland Security Science and Technology Directorate until December 2018, and Mario Caraballo, former Deputy Associate Administrator at the Environmental Protection Agency (EPA), also appeared on the Biden endorsement.
Caraballo, a career staffer at the EPA, was removed from his position in April 2018 after he approved an internal report that could not identify "any specific, credible, direct threat to the EPA administrator," Scott Pruitt. His termination came amid scrutiny of Pruitt's security expenses and Senate Democrats pointed to the report Caraballo signed off on as evidence Pruitt didn't need such a significant security detail.
In a statement to USA Today at the time, EPA official Donna Vizian said she was not aware of any connection between Caraballo's termination and the report.
Part of the reason the signatories endorsed Biden was that he knew "the challenges" of those he leads. This necessary empathy, they said, was born out of his "humble roots, family tragedies and personal loss," enabling him to understand American's pain when they're struggling.
The endorsement acknowledged that not everyone who signed it shares the same opinion on policy matters, but said they trust Biden's positions are rooted in "sound judgment."
"The next president will inherit a nation—and a world—in turmoil," the endorsement said. "The current president has demonstrated he is not equal to the enormous responsibilities of his office; he cannot rise to meet challenges large or small."