5 Internet Floofs For You to Pet Through The Screen This National Puppy Day
If there's something that can cheer most of the world up, it's a happy dog. It's time to celebrate man (and woman's) best friend for the best holiday of the year: International Puppy Day.
Sure, this holiday would be a lot more fun if you could interact with every adorable puppy you passed, but with coronavirus social distancing, that's not possible this year. Luckily, social media is full of cute, funny and unique dogs to keep you entertained and filled with joy throughout the day.
This is also a great time to share photos and videos of your own dogs with your followers, just to bring a little extra dose of happiness to their day.
Whether you've got a real-life dog to snuggle and celebrate with, or just want to show a little bit of appreciation for the best side of the internet, here are some of the best dog accounts you can follow on Instagram this International Puppy Day.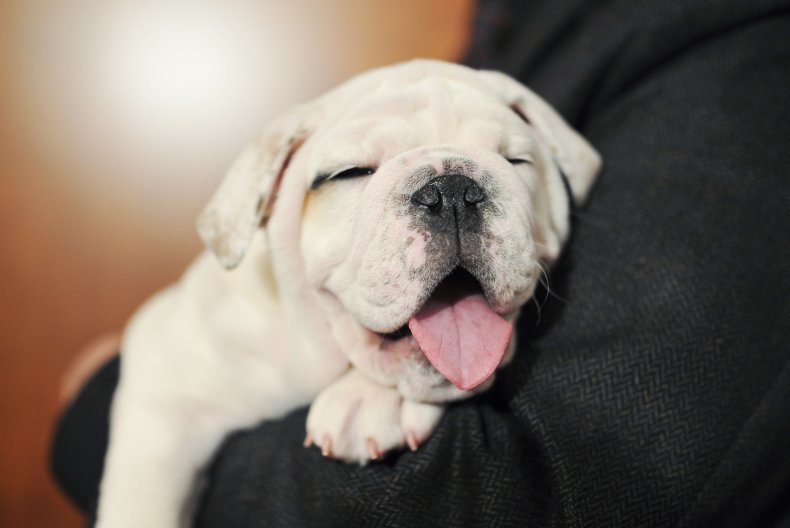 Hi.This.Is.Tatum
Tiktok star Tatum may be the new reason that you smile every day. The ultra-loveable pup is opinionated and brave. Tatum shares his thoughts both on Tiktok and Instagram, and recently, took viewers inside his quest to become a sled dog. Soon after trying, though, Tatum realized it wasn't his passion.
Follow Tatum, and you'll surely love him as much as he loves Sugar Nuggets.
Crusoe_dachshund
What's better than one dachshund? Two!
Crusoe is already a famous author, and his partner in crime Daphne is guilty of nothing but being perfect. Always ready to provide some welcomed attitude, the pair are a no brainer to celebrate on International Puppy Day.
Tunameltsmyheart
Viral dog Tuna is known for setting the beauty standards for the ultra-trendy overbite. Tuna is sure to melt your heart with his love of Colin, his favorite stuffed animal (who his owners keeps in ready supply). Not only is Tuna a lovable floof, but he's also bound to become an international fashion icon.
Freyaeverafter_
For those who love all animals, Freya's account is a perfect escape from bad news, and welcome retreat into a lovely land of dogs, cats, horses and birds. The serene editing of each photo makes the animal paradise feel like an otherworldly wonderland, which is sure to support your need to relax and cherish the online, and real life animals around you. ]
Williecute
For a face you just want to snuggle, look no further than Willamina, the "willie, willie cute yorkie." Willamina will constantly have you contemplating your own hairstyle and wondering how you could ever look half as glamorous. She's doing the work of 15 Instagram influencers, and still radiating cute puppy vibes.