5 People Shot During Vigil for People Previously Shot at Same Location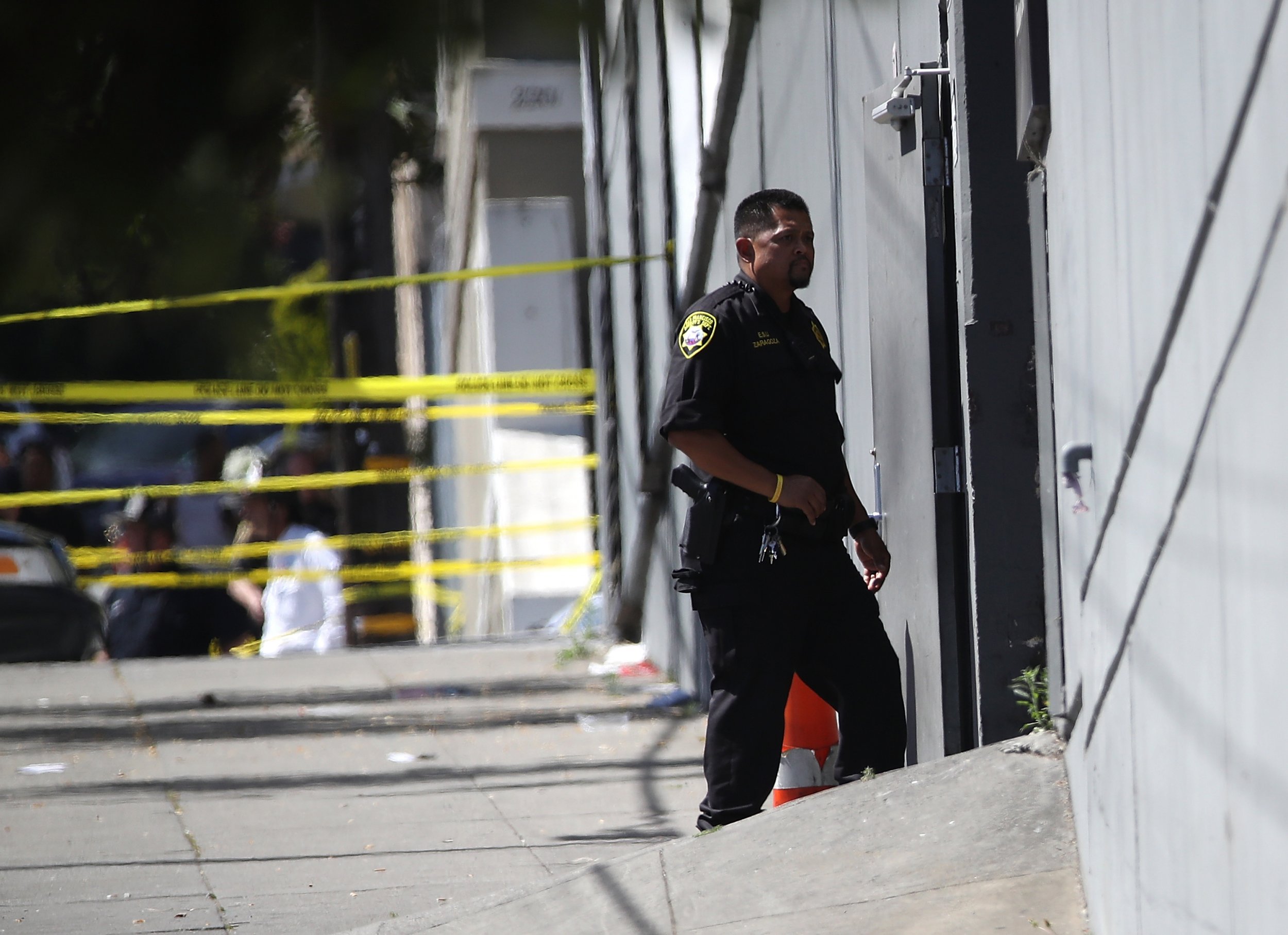 Five people were shot at a shopping plaza in Stockton, California, on Saturday evening while a vigil was being held for victims previously wounded during a shooting at the same location.
At around 8 p.m. on Saturday, police responded to a shooting at the Holiday Plaza shopping center on March Lane in Stockton, where they found five victims suffering from gunshot wounds outside Smog Check Station, a vehicle servicing specialist, reported CBS San Francisco.
Authorities immediately transported the five people — two women and three men — to a nearby hospital, according to police. Two of the men were in critical condition when they arrived at the medical center. The victims' current condition is unclear.
The victims on Saturday were at the location to attend a vigil for friends and relatives shot at the same location on Wednesday. Police declined to reveal whether the two shootings are believed to be connected to each other.
"When our officers arrived at the scene, they located five people, who have been shot, all adults. Three men, two women, Everyone's been transported to a hospital and right now, both men are in critical condition," Stockton Police Department officer Joe Silva told local news at the scene on Saturday evening, adding that authorities do not have a motive for the shooting.
Police have not confirmed whether they have apprehended any suspects in connection with the shooting. Authorities declined to comment on whether they were looking for one suspect or multiple suspects.
Authorities closed down the shopping area on Saturday evening following the shooting to gather evidence and eyewitness statements. The shooting marked the third in the area in just two weeks.
The Stockton Police Department did not immediately respond to Newsweek's request for additional information.
Stockton, located about 80 miles east of San Francisco and 50 miles south of Sacramento in California's Central Valley, has one of the highest crime rates — 52 per one thousand residents — in the U.S., according to NeighborhoodScout. The online database of U.S. neighborhood analytics currently has Stockton on their list of the top 100 most dangerous cities in America.
More than 96 percent of California communities have a crime rate lower than Stockton, whose roughly 310,496 residents have a one in 70 chance of being a victim of a violent crime, including rape, murder, non-negligent manslaughter, armed robbery and aggrevated assault.