5 Percent of Trump Voters Would've Changed Their Vote if Stormy Daniels Allegations Surfaced Week Before Election, Poll Finds
A portion of voters for President Donald Trump—a small portion, but a portion nonetheless—said they would have changed their vote if the Stormy Daniels affair allegations had surfaced the week before the 2016 election, according to a new poll released Wednesday.
The survey from YouGov/The Economist asked a series of Daniels-related questions, including: "If the week before the 2016 Presidential election you had heard a news story in which a porn star claimed she had an affair with Donald Trump just after Melania Trump had given birth to their son, would that have changed your vote for President?"
Five percent of respondents who voted for Trump said, "Yes, I would have voted differently," according to the survey. Eighty-nine percent of Trump voters, however, said they would have voted the same. Seven percent of Trump voters responded they weren't sure if their vote would have changed in that hypothetical universe.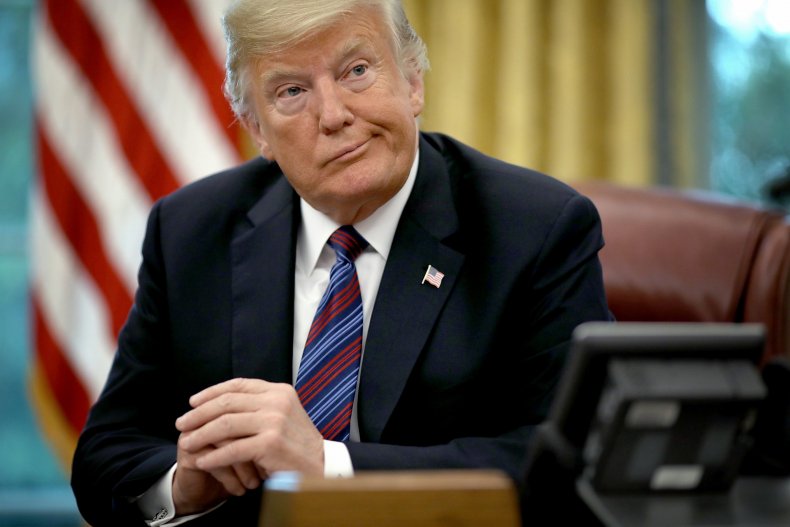 Overall, five percent of all respondents said their vote would've changed, 45 percent said it would not have changed, four percent weren't sure and 46 percent said they did not vote.
A few changed votes could have potentially mattered in the 2016 election. Trump defeated Democratic nominee Hillary Clinton—but he registered fewer votes overall and was able to pull out the victory by narrowly winning key states such as Pennsylvania, Michigan and Wisconsin.
The poll from YouGov/The Economist surveyed 1,500 U.S. adults from August 26 through August 28. It had a margin of error of plus or minus 3 percentage points.
It asked a series of Daniels-related question, including "How important an issue do you think the allegations that Donald Trump had an affair with adult film actress Stormy Daniels are to the nation?" Sixteen percent of respondents thought it had great importance, 29 percent said some importance while a majority—55 percent—said it had very little importance.
Early this year, adult-film actress Daniels—whose real name is Stephanie Clifford—alleged she and Trump carried out an affair in 2006, just four months after now-first lady Melania Trump gave birth to their son Barron. The affair allegations have played out in a very public fashion and the lawyer who paid $130,000 in hush money to Daniels—Michael Cohen—has become a key player in the drama surrounding the Trump administration and the investigation from special counsel Robert Mueller. Cohen pleaded guilty to charges of campaign finance violations this month, alleging Trump directed him to do so.