5 Reasons Why Leslie Jones Leaving 'Saturday Night Live' Is a National Tragedy
When the 45th season of Saturday Night Live returns to NBC on September 28, one fan-favorite cast member won't be there: Leslie Jones. No statement has been released as to why Jones is leaving the late-night sketch show, but Deadline reported sources saying it was Jones' decision to leave after five successful seasons.
Jones became a hit basically the moment she joined the cast in 2014. Her work on the show led to two Emmy nominations and many roles in feature films like Ghostbusters and Masterminds. But it was her characters on SNL that really made her stand out on the show.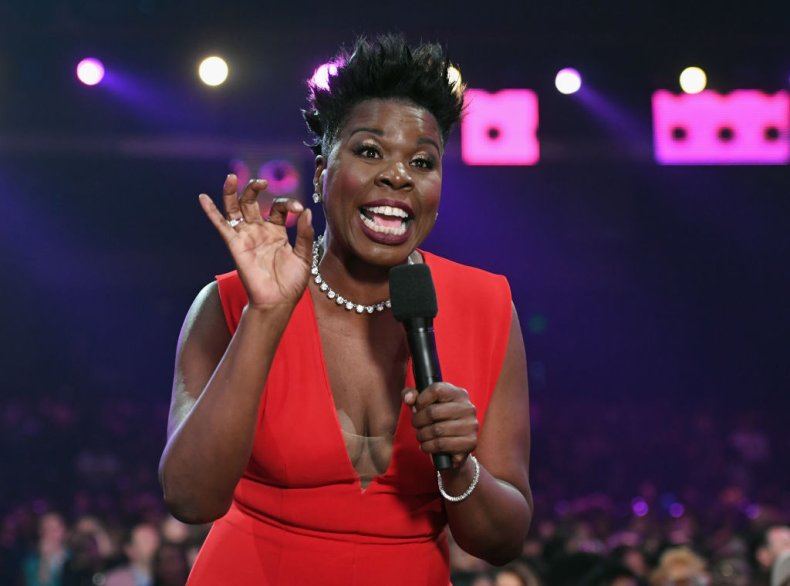 Here are 5 examples from SNL why Jones leaving the show is actually a national tragedy.
Her "Weekend Update" guest spots.
Before SNL, Jones worked for years in stand-up comedy. Those honed skills are abundantly clear in her guest spots during "Weekend Update." She would regularly comment on news of the day (and flirt excessively with Colin Jost), putting her own spin on controversial topics of the day, like Alabama's abortion ban.
When she called on her "inner white girl" aka Reese Witherspoon.
This sketch is incredible and is reason enough to be sad over Jones leaving SNL. It's basically Jones living her life as a black woman and how sometimes she has to channel her inner white girl in order to get through the day. It just so happens her inner white girl is Reese Witherspoon — because of course it is.
That time her and Kyle Mooney brought Paul Rudd into their threesome.
It's fair to say that Jones can be an imposing figure. Tall, direct, very in your face, she's not one to come off as gentle and romantic... until she does. Her romantic pairing with Kyle Mooney — who is considerably shorter, quieter and basically the exact physical opposite of Jones — is funny in its own right, but add host Paul Rudd into their threesome and, wow, comedy gold!
Leslie Jones on House Hunters!
That time Jones and host Liev Schreiber were on House Hunters was just, well, everything. It starts off pretty normal, with Schreiber talking about his "man cave," but then quickly becomes absurd. Sure, this is a sketch, but Leslie Jones needs to be on House Hunters. Somebody make that happen.
Her ode to the Upper East Side.
Jones has lived in many rough neighborhoods in her life, but she's over all that drama. Now, she's relishing her life in New York's Upper East Side. She says in the song people accuse her of forgetting where she came from, but Jones says she lives there because she remembers where she came from. Host James McAvoy and Kate McKinnon both make guest appearances, but don't bother McKinnon, because she's staying at home with her cat.
Even though Jones won't be returning to SNL next season, she won't be gone from screens for too long. She's cast in the sequel to Eddie Murphy's Coming to America and has a Netflix comedy special coming in 2020.