57% of Republicans Think Pandemic is Over Compared to Just 4% of Democrats: Poll
Out of American adults who responded to Gallup polling in June, 57 percent of Republicans said they believe the pandemic is over, compared to just four percent of Democrats. The remaining 35 percent identified as Independent.
The Gallup Organization, which has been conducting polling on Americans' perception of the coronavirus pandemic and its effect on their lives since April 2020, reported Monday on their latest data on Americans' Views of Pandemic in the U.S., which was collected between June 14 and 20.
Polling results dictated that while a record-high percentage of Americans now believe the pandemic is getting better in the United States, only 29 percent of adults (the majority of whom identified as Republicans) said they think it's over, versus 71 percent who said the crisis is ongoing.
Over the span of the pandemic, more Republicans than Democrats have questioned the seriousness of the COVID-19 virus, likely following the lead of former president Donald Trump.
A further demographic breakdown showed more divisions in belief. Men were more likely than women to say the pandemic is over at 36 versus 22 percent. Eighteen to 34-year-olds were the least likely to believe the pandemic is at an end, as opposed to 35-54-year-olds. And those living in the Northeast were the least likely to believe COVID-19 is no longer a threat, compared to those living in the Midwest or the South.
A high of 89 percent of respondents said it's "getting a lot" or "getting a little better" when asked "what's your impression of the coronavirus situation in the U.S. today?" That's a significant increase from the low of 12 percent in December 2020. In May the number was 69 percent, down from a previous high of 77 in April.
COVID-19 cases have been steadily declining overall in the U.S. since April, as have hospitalizations and deaths. All adults in the U.S. became eligible for the COVID-19 vaccine on April 19. These developments have likely contributed to an upward trend in national optimism about the pandemic situation.
Americans also reported fewer coronavirus-related disruptions to their personal lives in June polling, which seems to coincide with the national trend of states lifting COVID-19-related restrictions and mandates. More people reported their own lives were being disrupted "not much" or "not at all" for the first time all year versus "a great deal" or "a fair amount," which had previously been the majority of respondents.
Fewer disruptions could also correlate with the feeling of returning to normalcy. Sixty-two percent of adults polled said their lives were "somewhat back to normal" compared to 57 percent polled four weeks prior.
Although the U.S. is on track to narrowly miss President Joe Biden's July 4 goal of 70 percent of American adults having at least one dose of the COVID-19 vaccine, Gallup predicted that once that threshold is met, Democrats and Independents might believe the pandemic is "over" in similar numbers as Republicans.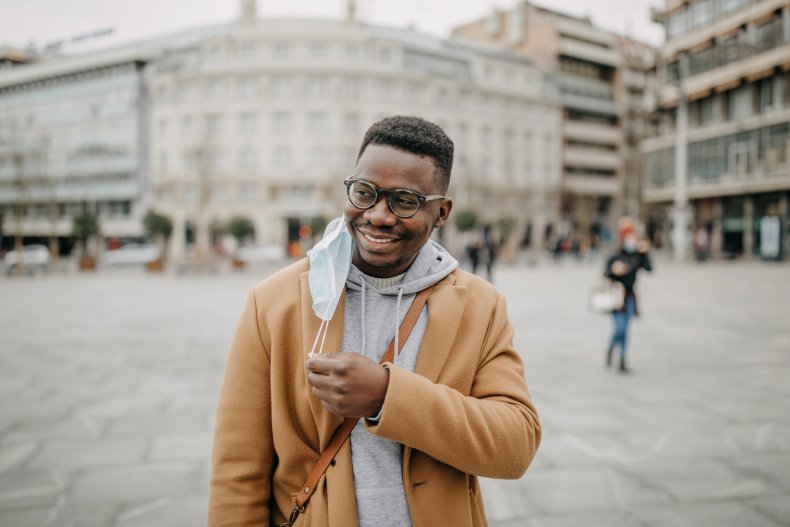 Newsweek reached out to Dr. Vivek Murthy, co-chair of the White House's COVID-19 task force for comment.