5 Songs to Remember Daniel Johnston: Outsider Musician and Artist Beloved by Kurt Cobain, Matt Groening
Daniel Johnston, 58, died Tuesday night of a heart attack. According to the Austin Chronicle, Johnston's health had worsened in recent years, and he was often in the hospital.
While Johnston was a cult figure, his work was massively influential. His music was covered by a wide array of musicians, including Tom Waits, The Flaming Lips, Beck, Yo La Tengo and many more. His self-released cassettes were praised for their strong songwriting, even if the recording quality included distortion, slightly sped-up vocals and tape hiss.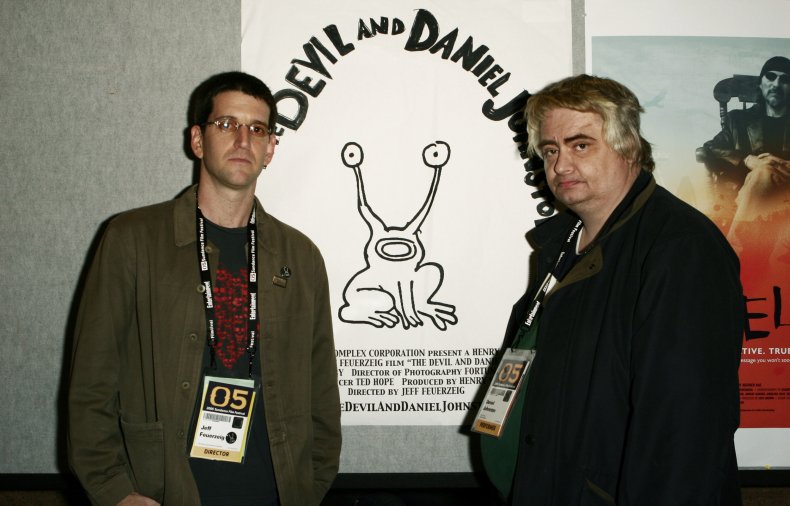 Though primarily a musician, Johnston's visual art may be the way most people are introduced to his work. Johnston designed all his album covers, and filled sketchbooks with art and comics, which often included a roster of characters, including pop culture figures Casper, the Friendly Ghost and Captain America, as well as his own creations like Joe the Boxer, a pugilist with the top of his head removed.
However, it's his character Jeremiah the Innocent, a frog with long, spindly eyestalks, that's the most famous. Jeremiah not only was the cover star of Johnston's album Hi, How Are You, but the image was put on t-shirts worn by such icons as Kurt Cobain, and on a mural in Austin, Texas, the city Johnston called home.
Johnston released 17 albums, and an 18th is yet to come. Last year, Johnston told the Chronicle that he'd been working on his latest with producer Brian Beattie for years.
"I hope it comes out real soon," Johnston said at the time.
Johnston was the subject of the 2005 documentary The Devil and Daniel Johnston, directed by Jeff Feuerzeig, who also directed the 2016 film Author: The JT LeRoy Story and 1993's Half Japanese: The Band That Would Be King, about the band Half Japanese. Half Japanese's lead singer, Jad Fair, often collaborated with Johnston.
In honor of this amazing songwriter and artist, Newsweek looks at five of his best songs.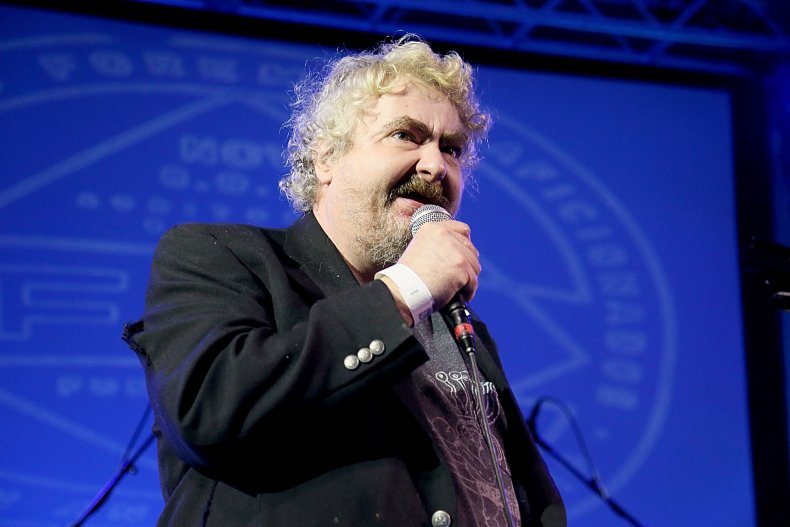 1. Honey I Sure Miss You
Appearing on the 1991 album Artistic Vice, Johnston's first with a full band, "Honey I Sure Miss You" is a beautiful song about missing a loved one. Though romantic longing is a common topic for Johnston, this is one of his best takes on the topic. His beautiful lyrics are propelled by the driving strum of an acoustic guitar.
2. True Love Will Find You in the End
"True Love Will Find You in the End" comes from Johnston's 1984 cassette Retired Boxer, his seventh album. Like many of his early albums, Retired Boxer was recorded on a consumer-grade cassette deck. Though layered with tape hiss and distortion, the low-fidelity effect works for the wistful feeling of the song.
"True Love Will Find You in the End" is also one of Johnston's most-covered songs, with versions recorded by Beck, Wilco, Matthew Good, Mates of State and more.
3. Living Life
Taken from his first album, Songs of Pain, "Living Life" opens with a recorded argument, before going into a driving piano, and the opening lyrics "Hold me like a mother would." It's a celebratory song and a love song, where Johnston deftly describes the feelings of being in love, even if they're "an unlikely couple / Doris Day and Mott the Hoople."
4. To Go Home
The What of Whom was Johnston's third cassette, and like the previous song, it's built around a driving piano riff lost in a sea of hiss. But where "Living Life" is more upbeat, "To Go Home" has a wry twist as Johnston sings "Oh, I'll be true to you / Oh yeah, you know I will / I'll be true to you forever or until / I go home."
5. Rock 'n' Roll/EGA
In the early 1990s, as Nirvana hit it big, major labels started signing beloved indie artists in hopes of recapturing that magic and selling a lot of records. Johnston was signed by Atlantic Records for his 1994 album Fun. Though the album flopped commercially leading to the label to drop him two years later, the slicker production by Paul Leary of the Butthole Surfers suits Johnston's songwriting prowess.
"Rock 'n' Roll/EGA" closes the album perfectly, with a moving lyric about the way music saved Johnston from loneliness and changed his life for the better — "Oh, that rock 'n' roll / It saved my soul." The final half of the song, "EGA," named for the chord progression in this part, is a rocking rave up. It's a brilliant way to end the album, and a good way to end our list.