5 'Sopranos' Episodes to Remember James Gandolfini, Years After His Death
Seven years ago, the world lost James Gandolfini. The gifted actor who made Tony Soprano a household name died of a heart attack at age 51 while on a trip to Rome.
Throughout his tenure as the beloved mobster/family man on HBO's The Sopranos, he won one Golden Globe and three Emmys, while paving the way for antiheroes like Walter White of Breaking Bad, Don Draper of Mad Men and Game of Thrones' Tyrion Lannister, to name a few. Without Gandolfini, these characters might not even have existed on cable TV.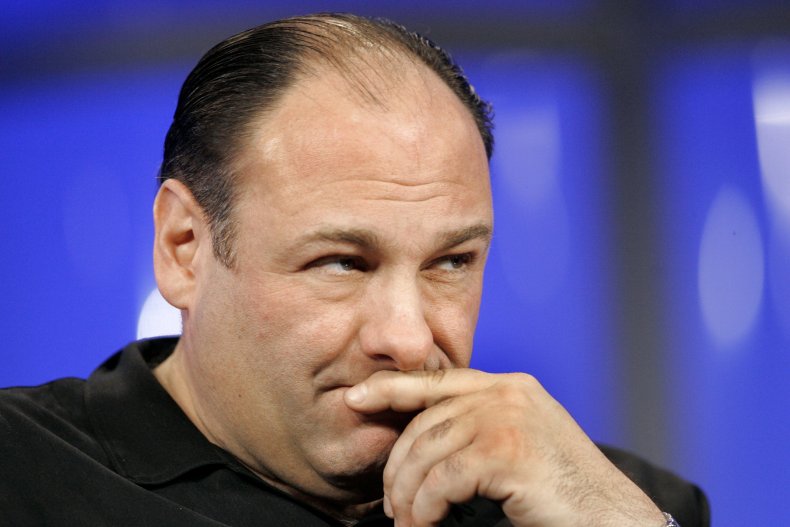 His acting career after The Sopranos involved various films, such as the neo-noir Killing Them Softly and the rom-com Enough Said, which earned him critical acclaim after his death.
A quiet but charismatic man, his death shocked Sopranos cast members. Steve Van Zandt, who portrayed Tony's confidant Silvio Dante, was close to Gandolfini in real life. "I have lost a brother and a best friend," he tweeted at the time. "The world has lost one of the greatest actors of all time."
Edie Falco, who played Tony's wife, Carmela, said, "He was a man of tremendous depth and sensitivity, with a kindness and generosity beyond words," according to CNN.
The spirit of Gandolfini and Tony Soprano live on in his son Michael, who is portraying a young version of Tony in the upcoming Sopranos prequel film, The Many Saints of Newark, which won't be released until March 2021, IMDb reports. (Madonne!)
In the meantime, grab a cannoli and revisit these five episodes to honor the late and great James Gandolfini.
"College" (Season 1, Episode 5)
"One thing about us wise guys, the hustle never ends," Tony quips, and he proves himself right in this episode. While on a college road trip with daughter Meadow (Jamie-Lynn Sigler), Tony spots a former Mafia man turned FBI informant who is now in the Witness Protection Program. Tony takes a detour and brutally strangles the former mobster, but he still manages to make time to take care of Meadow. The episode showed audiences what lengths Tony was willing to go to when it came to gangster business and that he was willing to kill when necessary.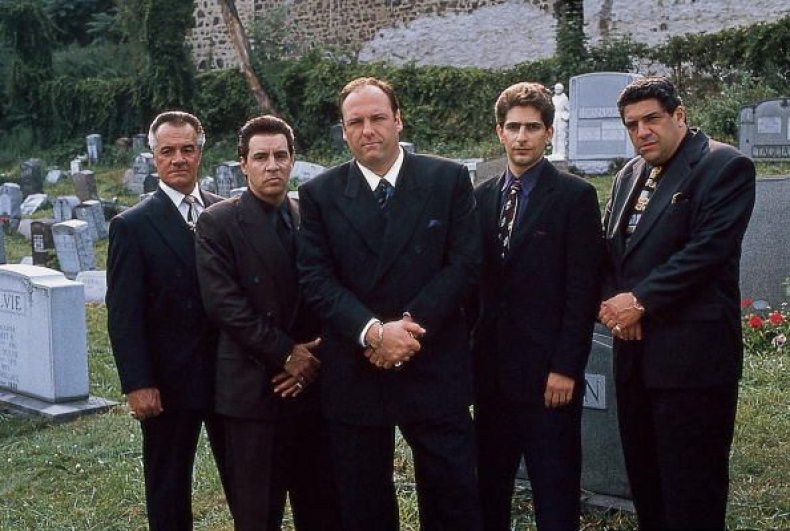 "Funhouse" (Season 2, Episode 13)
Tony gets a nasty bout of food poisoning in this episode and brings us along for the ride. Throughout his hallucinations, he comes to the realization that he must kill Salvatore "Big Pussy" Bonpensiero (Vincent Pastore). His fever dreams prove that his suspicious were right and that Big Pussy was indeed an FBI informant. The journey is strange yet hilarious, and it finishes the second season on a grim note as they toss the rat into the ocean off Tony's yacht.
"Whitecaps" (Season 4, Episode 13)
In this final episode of the fourth season, Gandolfini and Falco really showcase their acting chops. Tony and Carmela's tumultuous marriage reaches a boiling point. After Tony's mistress drunk-dials Carmela and informs her about Tony's unfaithfulness, Carmela orders him to leave their house. Gandolfini is a force to be reckoned with in this episode, as his range goes from pretending to be innocent of all infidelity accusations to lunging at Carmela. For a split second, you wonder if he's really going to kill her.
Despite the episode's serious tone, Tony is also up to some humorous antics. He wriggles his way out of a real estate deal, getting a lawyer to compromise by playing Dean Martin music loudly from his boat's stereo system.
"Kennedy and Heidi" (Season 6, Episode 18)
Tony finds himself stuck between a rock and a hard place when it came to dealing with the mob family's heir apparent, Christopher Moltisanti (Michael Imperioli). He takes it upon himself to put Christopher out of his misery, as his self-destructive ways and drunken driving almost get them killed in a car accident. Tony is unscathed, but Christopher is severely injured. Tony, though hesitant, rids himself of "Chris-to-pha" once and for all with the fatal nose pinch.
And, of course, "Made in America" (Season 6, Episode 21)
Even though the highly controversial ending of the series angered and confused many, it's still one of the best. "In the midst of death, we are in life, huh? Or is it the other way around?" "Paulie Walnuts" Gualtieri (Tony Sirico) posits. After other prominent family members are whacked by Phil Leotardo's (Frank Vincent) gang, Tony goes into hiding.
He has his final interactions in the series with his sister Janice (Aida Turturro) and his Uncle Junior (Dominic Chianese) and realizes that it's the end of an era. The episode's final scene shows Tony taking his family out for a mundane dinner at Holsten's diner. In the last seconds, we get a glimpse of Tony looking up from the table before the scene cuts to black.
But what happens to Tony? Is he whacked or does he have an anxiety attack and black out? What about his family? Does Meadow every learn how to parallel park? The scene has been dissected ad nauseam, and creator David Chase accidentally revealed Tony's fate in a leaked interview for the book The Sopranos Sessions. He referred to the final scene as a death scene during a conversation with author Alan Sepinwall.
The Sopranos is available for streaming on HBO.