5 Strategies for Hosting a Successful Virtual Event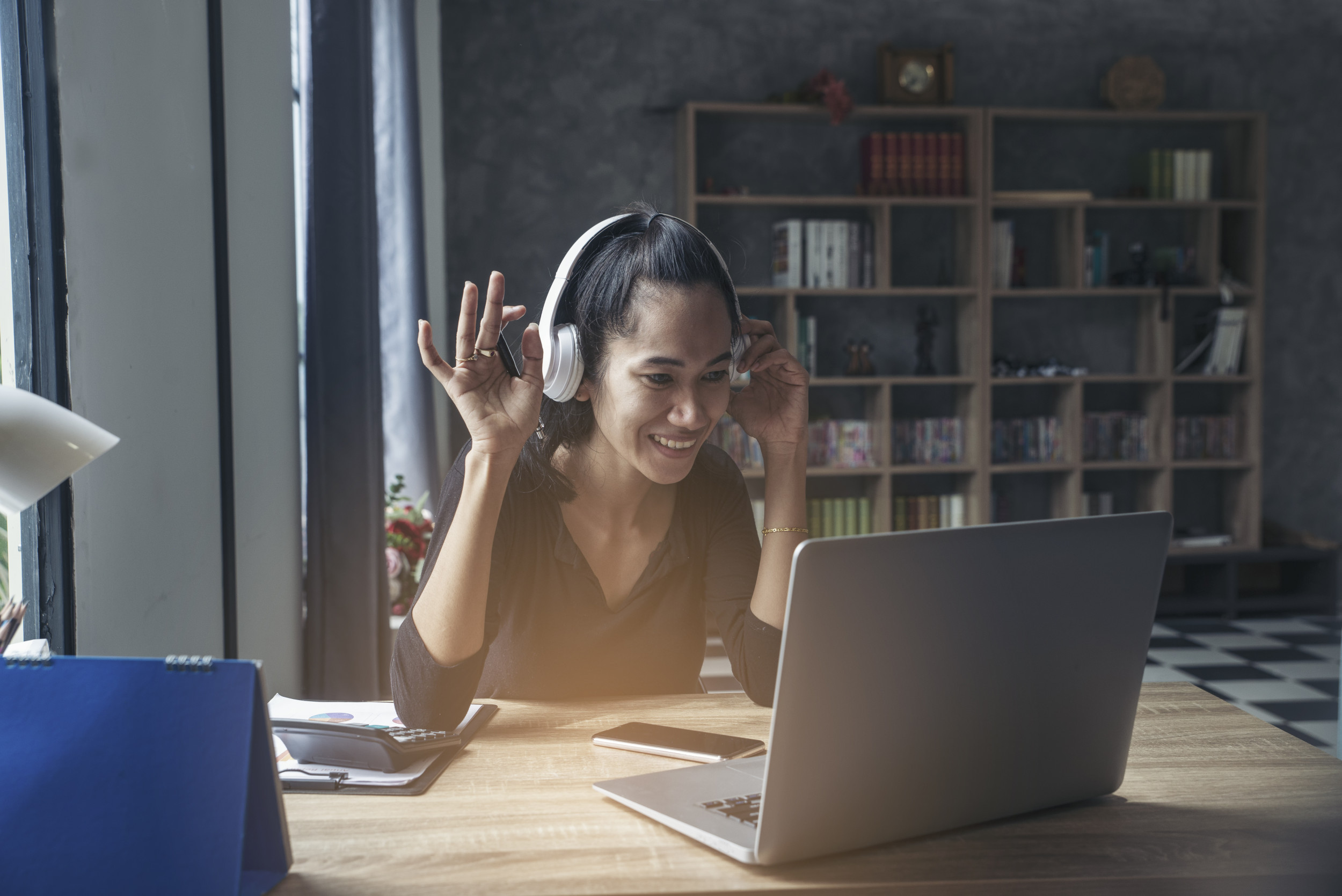 As event planners are canceling or scaling down in-person events, virtual events are taking their place. As tempting it can be to replicate the in-person schedule in a virtual environment, this strategy can leave organizers and attendees feeling frustrated.
I hosted my first virtual event in July of 2020. Over four days, we featured 60 speakers with attendees from across the globe. The experience was rated 4.7 out of 5 stars in our post-event survey. Attendees said the key benefits included the lack of travel expenses, the freedom to attend the event from anywhere, the ability to make new connections through the platform and the opportunity to engage directly with the presenters.
One study found that many media and marketing executives believe business meetings and events will remain virtual long after the pandemic subsides. What does that mean for you and your future events? Now is the time to create a strategy and a team so that you can successfully transition from in-person to virtual events.
1. Create an Experience
Whether you are hosting a product launch, sharing information from industry experts or hosting your annual gathering, it is vital to ensure the experience reflects your goal. Think through how your message is communicated via your color scheme, speakers, vendors and marketing. Although these elements are essential to the success of in-person events, they are even more important with virtual events because you have a captive audience taking note of every aspect of the experience. They click through more frequently, look up speakers and take advantage of virtual offers.
2. Choose the Right Platform
There are many platforms created specifically for virtual conferences, and you should use the one best aligned with the experience you want to create. There are platforms that allow you to take advantage of main stages, breakout rooms, virtual vendors and expo booths, and networking opportunities. These features help to simulate the in-person experience and will keep attendees engaged throughout your event.
It's also important to have insight into your target demographic and how they use technology so that you can choose a platform that is user friendly. Take advantage of the demo option offered by the sales representatives, and invite members of your team with varying levels of technology expertise to participate so that you can evaluate the experience from different perspectives.
3. Timing is Everything
Unlike in-person events that allow attendees to wander the halls of the venue, virtual events require the attendee to be positioned in front of a screen for the duration of their experience. Rather than scheduling a full day of sessions jam-packed with content, it is best to structure the sessions in half-day segments with time for bathroom and screen breaks. These time blocks can also be used for networking or engagement with sponsors and vendors. Unlike in-person events that require attendees to travel to a separate part of the venue, virtual expo areas can be accessed by simply clicking a button.
The Newsweek Expert Forum
is a private, vetted community where pioneering thinkers and industry leaders go to share their insights on business, culture & arts, health, money, science, sports, travel & lifestyle, and technology.
Do I qualify?
4. Build a Community
One of the most significant opportunities with virtual events is the ability to create a community of people willing to communicate with one another and your brand. You can build your community before the event by inviting them to join a group of fellow attendees on social media, encouraging them to post on their social platforms using a specific hashtag and providing a custom graphic for them to share with their networks to promote the event.
During the event, you can encourage them to continue using the hashtag and provide incentives for the most engaged attendees. Following the event, post your own content and encourage the attendees to share and comment. Finally, encouraging your presenters and sponsors to interact with the attendees through micro-events will increase engagement and help to build community.
5. Realign Your Budget
Virtual events can be considerably less expensive than in-person events; however, they still require a significant investment. You need to invest in marketing to drive engagement among attendees, attract sponsors and promote the content. Event planners have also invested in physical swag bags for their virtual attendees.
As enticing as virtual events can be, there are a few common pitfalls. Here's how you can avoid them:
• Ensure you and your presenters have the equipment needed to make the event successful. Host a practice session with your presenters within the platform to ensure they are familiar with the software's functions and that their internet, camera and microphone work properly.
• Provide your attendees with best practices for accessing the platform before the event. In their registration reminder email, include a short video that explains some of the platform's functions so that they can maximize their experience during the event.
• Host a training session with your sponsors and vendors to ensure they understand how the event can be used as a lead generation opportunity. Unlike in-person events where prospects come to them, there are best practices to drive traffic to their virtual spaces.
• Create a virtual event team that consists of a graphic designer, a community manager to drive communication within your social media profiles and someone knowledgeable about the technology you will be using. They should be on hand to help attendees troubleshoot any issues they may encounter during the event.
In addition to virtual events, event planners are also moving toward planning hybrid events, where a portion of the event is hosted live with the option for attendees to attend virtually. This method expands the event's reach while allowing those in proximity to engage in person.
Transitioning your in-person events into virtual events can be very exciting, but keep in mind that doing so successfully requires additional planning and considerations.