Five Thanksgiving Green Bean Casserole Recipes To Try This Year, From Traditional To Trendy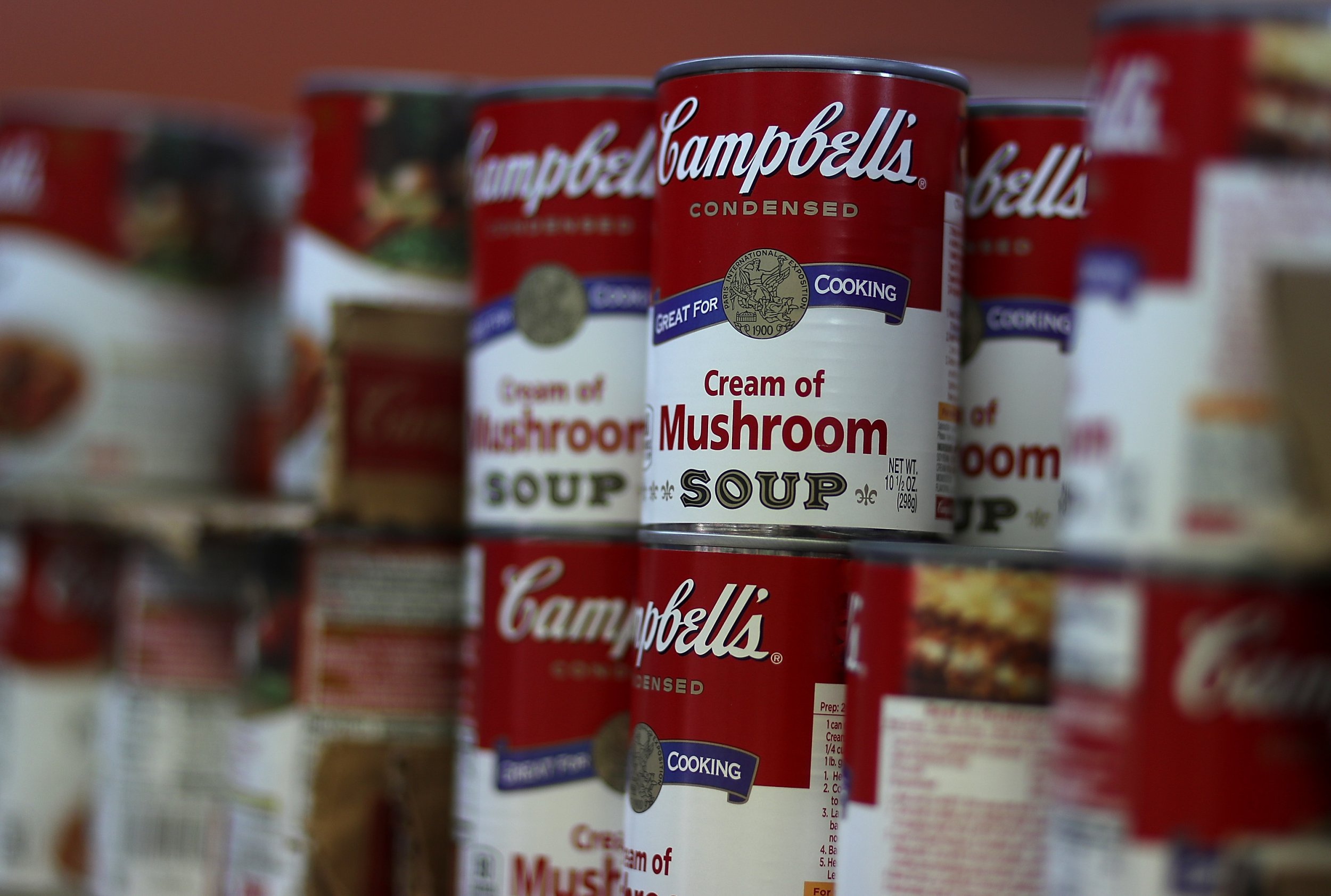 Few things are more unequivocally American than green bean casserole. The dish, a strange yet delectable combination of soup and green beans, topped with crunchy onions, is a Thanksgiving staple. Whether you like the traditional-style side dish or want to mix it up a bit this year, we've got you covered.
Green bean casserole is surprisingly young, especially when compared with most other Thanksgiving dishes, which can be traced back hundreds of years. The casserole is a product of the 1950s and was created at the Campbell's Soup Co., according to the History Channel.
The dish's creator, Dorcas Reilly, a home economist for the company, cannot remember how she specifically came up with the dish in 1955. But she recalled that Campbell's cream of mushroom soup had been used as a "binder" in Midwestern casserole dishes for years. Reilly simply added the green beans and some fried onions on top for fun.
Today, the History Channel says, Campbell's estimates that around 40 percent of its cream of mushroom soup sold in the U.S. is used to make green bean casserole.
Campbell's Classic Green Bean Casserole
If you're looking for tradition, you can't get any better than this. The recipe has changed little from Reilly's creation more than 60 years ago and uses just six ingredients. It takes 10 minutes to prepare. Add a 30-minute bake time, and you'll be feasting away in no time.
This recipe has the same theme as the traditional casserole dish but with a few more fun ingredients, such as bacon, corn and cream cheese. Although it will likely take a bit more work than the Campbell's recipe, with over 3,000 shares, it's likely worth it.
Best-Ever Green Bean Casserole
Many dishes may vie for this title, but this one, with a nearly five-star rating on the Food Network, may have earned it. This version avoids Campbell's soup and instead suggests that chefs chop up their own mushrooms and combine them with flour and chicken broth.
If you're not a fan of the "best-ever" casserole, why not give the Ultimate Green Bean Casserole a try? This dish, which includes thick-cut bacon, shredded cheddar, cream and fresh mushrooms, is a labor of love. But if the reviews are right, the finished product will leave you done forever with the traditional version.
Bacon and Brussels Sprouts Green Bean Casserole
If you're a fan of bacon and Brussels sprouts, this is the dish for you. It's a traditional casserole dish, only with the added (and much appreciated) flavors of Brussels sprouts, bacon, lemon and mustard.