5 Things to Consider When Looking for Your Next Apartment, According to TikTok
Finding an apartment in a big city can be challenging. It can take hours of scouring apartment listings and viewing dozens of tiny spaces in hopes one of them will fit the bill. From budget to square footage to outdoor space, everyone has boxes they are looking to check.
In addition to traditional avenues for finding a new abode, TikTok has become a source for apartment seekers to find new spaces. Brokers and real estate agents have taken to the app to reach new audiences.
Alexander Zakharin, salesperson and managing director at GZB Avenues in New York City, started using the app to show off his units at the start of the pandemic when apartments could no longer be shown in person.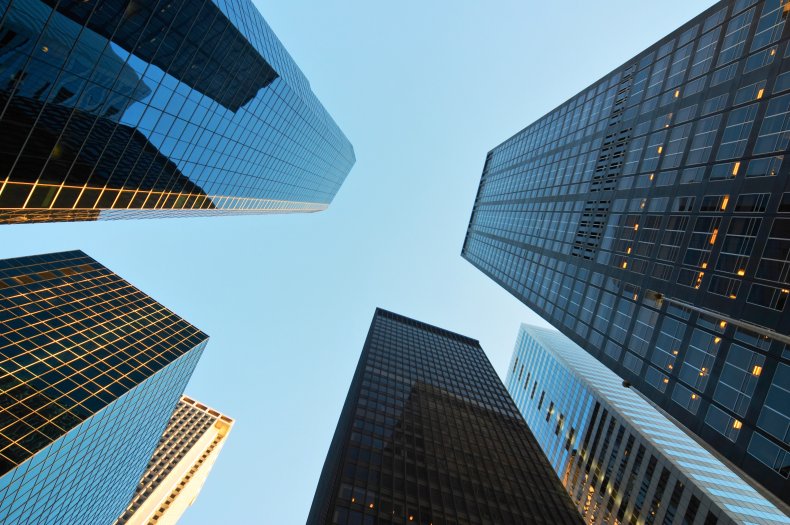 "Since quitting was not an option — after all, there is always someone who needs a place —I figured that I just have to come up with a new way of working," he told Newsweek. "TikTok came into the scene with people doing all sorts of things and back then no one was really showing real estate. Little by little, I started posting anything from small rental studios to big penthouses for sale in New York and it exploded really fast."
Now, he says, he rents and sells properties to TikTokers every week.
So, aside from the more obvious boxes someone on the market needs to check, what are the questions most important to ask your future landlord or real estate broker?
These real estate professionals have taken their talents to the social media app and given suggestions for five things everyone needs to ask to find their next dream home.
How to be a more competitive applicant?
Sari Sachnoff, a realtor out of Chicago, says she's recently seen some clients go above and beyond to prove their seriousness about an apartment.
"Recently I've had clients rent the available parking spot even though they didn't need it and move up their move date to win apartments in multiple application scenarios," Sachnoff told Newsweek.
Gross vs. Net Rent?
Throughout the pandemic, certain buildings were offering discounted rent by giving months free off of a lease. This created two price tags: the net rent, meaning that discounted average rent, and the gross, meaning regular asking price.
"If you rent, ask what is the current gross and net price and what it might be in the future when you have to extend your lease - depending on your plans, it can be crucial information," Zakharin tells Newsweek of New York rentals.
How much is this worth?
Of course, buying an apartment or house is much more of a commitment than a rental.
Zakharin, who both rents and sells properties in New York City, said: "If you buy an apartment, ask your broker what she or he thinks it's worth and whether it is priced well or should be lowered—if the place is great but priced higher than it should be, negotiate your way to a better price. If it's already priced well just buy it and enjoy a good value and return."
Who else is interested?
Sachnoff says it's important to ask about who else is interested in the unit as well as what's important to the sellers or owners.
This can help you know how much time you have to ponder the decision as well as make sure you are a qualified candidate.
What's most important?
Before jumping headfirst into the process of finding a new home, Sachnoff says it's important to narrow down the main priorities to save time and energy down the road.
"Everyone is looking for something that fits these four categories: the space they need, the price point they want, the amenities they want (like laundry in unit, outdoor space, etc) and their preferred location," Sachnoff tells Newsweek.
"Out of these four categories, you can find options that check off three out of the four main boxes. It's just difficult to find something that fits everything, there's usually one thing that will need to be a small compromise."