5 TikTok Hacks to Make Traveling Easier This Summer
With COVID-19 travel restrictions starting to ease up, many Americans are once again making travel part of their summer plans. But after over a year of lockdowns, many might be feeling rusty on how to prepare for that long-awaited trip. Here are five of the best tips, vetted by TikTokers, to take the stress out of traveling.
1. Grab Essentials From Your Local Dollar Store
Almost everyone agrees—traveling can quickly become an expensive endeavor. That's why many TikTokers recommend stopping by a dollar store for affordable luxuries that won't break the bank. Creator @krissydunbar recommends stocking up on everything from carabiner clips to travel-sized bottles that can be filled with products of your choosing.
According to TikToker @marcelveronica_, the dollar store is also a great place to find cheap first-aid and pharmacy essentials like band-aids, ibuprofen, cotton swabs and toothbrushes.
2. Give Yourself Peace of Mind on Beach Days
To fully enjoy a vacation by the pool or beach, @thehouseofsequins says it's worth it to invest in a beach chair lockbox—that way, you can enjoy the water without worrying about your valuables on the shore. Specifically, she suggests the AquaVault, which attaches securely to a beach chair and uses a pin code to stay locked.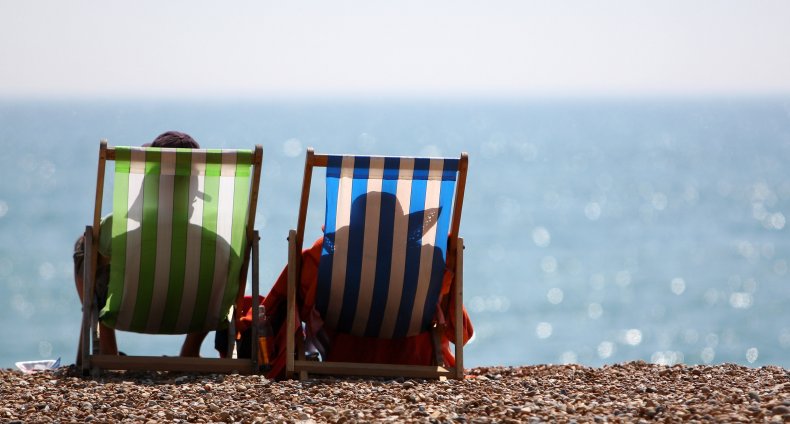 3. Download the Right Apps
Several TikTokers noted that when entering a new locale, employing one's smartphone can be the best way to ensure smooth travels. For anyone returning to the States from an international trip, travel expert @eatlivetraveldrink recommends downloading the free Mobile Passport app to make clearing customs less of a hassle. TikToker @kacierose, meanwhile, suggests using Maps.me to pre-download maps of the locations you plan on visiting—that way, you can find your way around, no matter if you have cell service or wifi access.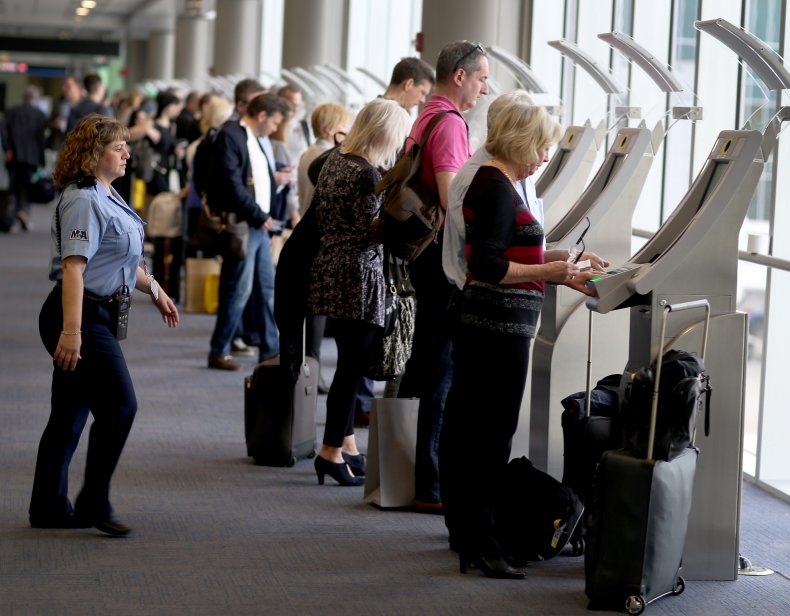 3. Pack Smart
Trying to avoid checking a bag on your flight? TikTok is full of space-saving solutions to maximize your carry-on. According to @mylifesatravelmovie, the secret to packing as much as possible in carry-on luggage is using a travel compression bag. With these plastic bags, the traveler can lay their clothing items in a flat stack, seal them shut, and simply push out all the air—as a result, the items end up about one-third of their original size.
Other TikTokers, like @lawofwandering, recommend rolling clothing items into compact cylinders to save space and keep luggage neat.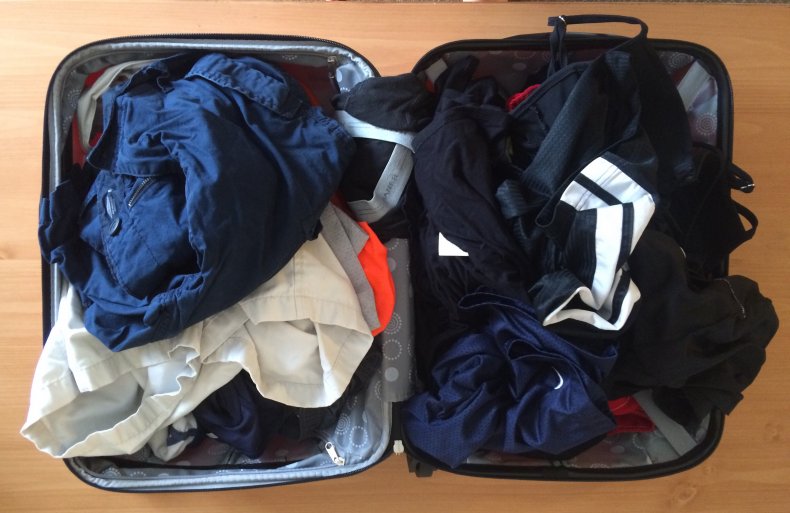 5. Keep Kids Entertained and Comfortable
Traveling with young children can be stressful, but countless TikTokers have found ways to make the process easier. For carsick kids, @momlikeaboss_ says preventing them from overheating on road trips is key. Specifically, she suggests stocking up on baby ice packs, which can be cut down to size and stick to the child's forehead. They don't need to be refrigerated prior to use, making them perfect for long trips.
To keep kids occupied, TikToker @adorethemparenting suggests downloading family- and kid-friendly podcasts—some of her favorites include Noodle Loaf, Wow in the World, and Story Pirates—to make hours in the car fly by.