5 Ways 'The Bachelorette' Clare Crawley and Jessica from 'Love Is Blind' Are The Same Person
Clare Crawley' season of The Bachelorette has some viewers rolling their eyes, and it's brought up conversations about another dating reality show. Twitter users compared the current Bachelorette, Crawley, to Love Is Blind contestant Jessica Batten, and some of the similarities are undeniable.
While Crawley seems rooted firmly in her quest to find love...or to win over the heart of first impression rose recipient Dale Moss...some of her personal characteristics brought Bachelor Nation to compare her to the rather indecisive Love Is Blind star, who slowly became the Netflix show's biggest villain.
Some of it is just Internet fun, while other similarities between Crawley and Jessica are difficult to ignore.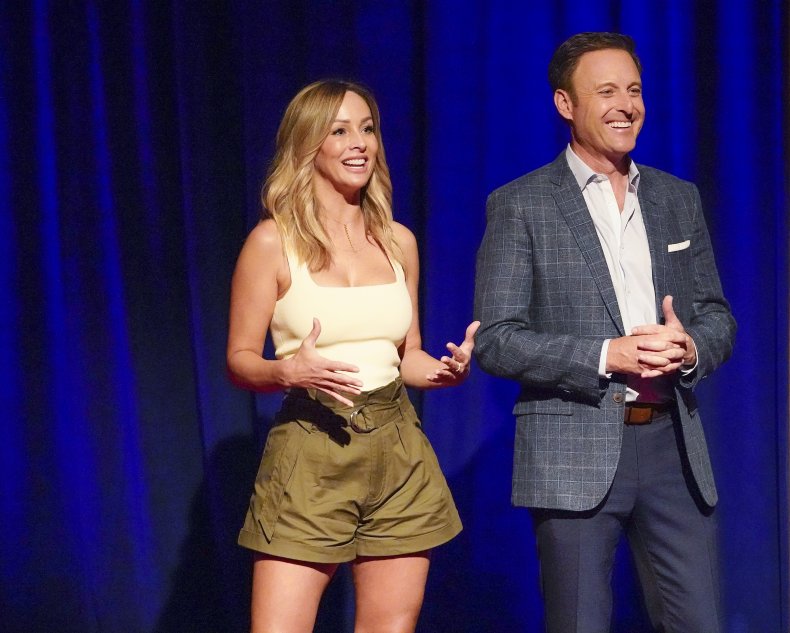 The largest similarity appears to be the presence of age in each season. At 39, Crawley is the oldest Bachelorette who has appeared on the series. Jessica was 34 when Love Is Blind was filmed, and she didn't let her suitors forget it. Because of her 10-year age difference with love interest Mark Cuevas (24), Jessica became known as the woman who repeated her age over and over, despite it meaning little in the actual scope of the relationship.
Crawley, on the other hand, has mentioned her age a few times, mostly in the context of stating that it doesn't make her insecure to be the oldest Bachelorette. She's reminded viewers she didn't settle for an unhappy relationship, which is why she's searching for love just shy of 40. But the show's editing hasn't given viewers much room to forget Crawley's age. Even an early promotion for the season staged Crawley to The Graduate's Mrs. Robinson.
There's far more that the women share, though. Despite being blonde and in their 30s, and having similar voices according to Twitter users who have watched both series, both women are obsessed with their dogs and proud of their careers. While we haven't seen Crawley attempt to give her dogs a slurp of red wine (cough, cough Jessica), both women brought their dogs up a handful of times during filming. The pups have even been featured on camera.
Another undeniable similarity between Crawley and Jessica is their want to talk about deep feelings, even if the men they speak with don't seem particularly willing. Jessica was known to bring up consistent conversations about age and future with Mark, while Crawley used her first one-on-one date to have a revealing emotional conversation with Jason, which many netizens called a therapy session rather than a date.
The final similarity seems to be both women's decision to walk away from their reality show, though they apparently do so for opposite reasons. Jessica decided not to marry Mark, while Crawley is expected to leave The Bachelorette with love, even though it means ditching the season after just a few episodes.