5 Ways a Good CRM Strategy Can Improve Your Business
When done right, a sound CRM strategy will put your organization ahead of your competitors.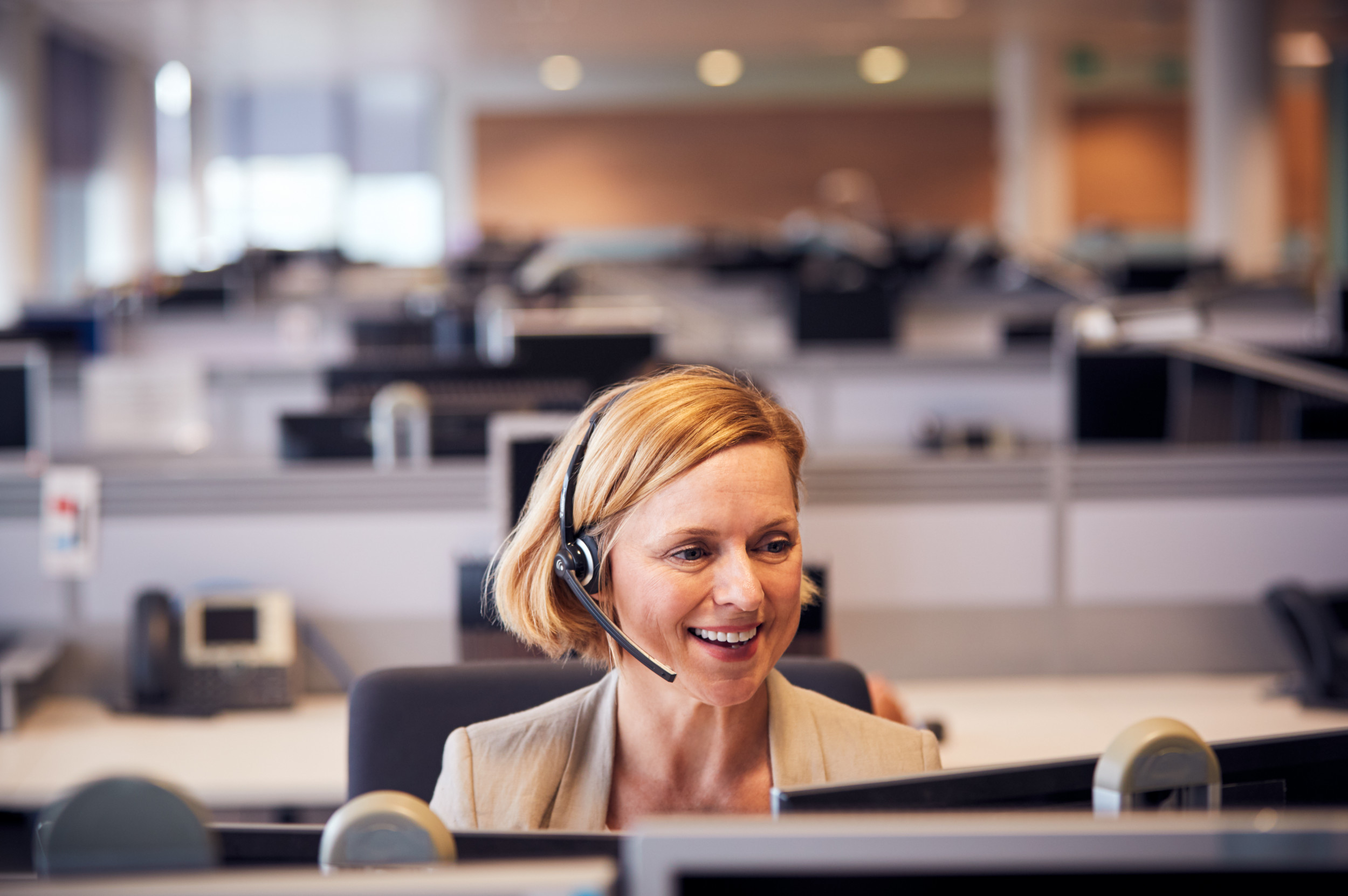 In 2017, Gartner predicted customer relationship management strategy (CRM) would become the largest and fastest-growing software market. Experts were already reporting a transformative culture shift from simply "customer focused" to "customer committed" by 2020. Then the pandemic hit, global economies declined, and lives went increasingly digital — but the CRM market saw significant growth. Some analysts expect it to jump from $58 billion to nearly $128 billion by 2028.
Managing customer relationships is now vital to a company's survival. More than eight out of 10 consumers say they would spend more money on companies that offer great customer experiences, while after only one or two bad ones, half of them would ditch a brand. One study found a majority of companies expected to be competitive in customer experience in 2021, but 57% of employees said they weren't "set up to succeed" in customer interactions. A CRM strategy is that setup for success.
Our company is growing rapidly with customer experiences managed independently by each employee. We found out that while the autonomy of "owning" your own data was empowering for the employee, it wasn't a strategy that allowed us to scale the business. Once in place, however, we easily saw five performance areas that improved.
1. A Well-Calibrated Team Does Better Work
Without a well-defined CRM strategy, you'll probably have a poorly calibrated team. A CRM strategy goes hand-in-hand with a well-defined sales process and is just as critical as any other sales, marketing or customer service endeavor. One survey found 86% of consumers want conversations with agents to move seamlessly between channels, and 73% say having to repeat themselves is one of their biggest frustrations. Without management strategies in place to prevent these issues, staff end up handling tedious and repetitive tasks, especially when someone handling a case goes on vacation or calls in sick. An established CRM strategy at each interaction prevents team inefficiencies that can plague customer experience and turn off customers.
2. Well-Planned Contact Makes for Healthy Relationships
With a CRM strategy, the whole team is on the same page about keeping customer relationships thriving, but without one, your team is left to guess. After an initial call or introduction, one person might wait a day, another a week, and some may even let a month pass before initiating more engaging communication. This poor collaboration then passes on to the customer. Without the right follow-up, interactions can go stagnant and acquisition opportunities are lost.
3. You Can Only Optimize What You Have
Technology doesn't create a customer experience, but it is a foundation upon which to scale it. The complexity of evolving CRM technology will drive competition for improving the experience at every possible customer touchpoint. A well-defined strategy for each of those points serves as a foundation to implement new technologies for continued improvements down the road. With defined CRM throughout the sales process, you can leverage marketing automation platforms to manage what you tell customers and when. Collecting the right data through CRM software lets you create more personalized communication. Without established CRM procedures, however, your company misses out on the full spectrum of what this new technology can do.
4. A Digital Future Demands Elevated Customer Experiences
In an increasingly digital world, businesses without a CRM strategy will struggle. COVID-19 spurred an even faster pace of digital adoption, so to stay competitive, the focus must shift to digital customer management, especially for companies like ours that previously depended on high-touch models. McKinsey called "elevating the digital customer experience" the "next normal," a task that will depend on investments in technology but also on clear "communication of insights and suggested actions" to employees regarding that experience.
Before, we could go right up to people with our trailer to demonstrate our products, but the pandemic forced us to embrace digital CRM improvements all the way through our sales process. Establishing a CRM strategy was a huge piece of that.
5. A Matter of Dollars and Cents
Having a CRM strategy in place brings economic benefits. Along with the appropriate upgrades and improvements, a focus on the customer can boost customer satisfaction by up to 30% and employee satisfaction by up to 20%. It can also bring up to 50% higher economic gains.
A defined CRM strategy gives all your customer relationships broader visibility so your team can proactively address problems or present opportunities at the right moment. This increases employee productivity and improves customer acquisition and retention, offsetting and reducing the cost of sales. With all the inefficiencies of an ill-defined process, all you get is money wasted that soon becomes money lost.
How to Fix an Undefined CRM Strategy
To start defining your CRM strategy, talk with your sales leadership and analysts. Identify and define key data and day-to-day elements and how they each fit into the sales process. After you discover that, the goal is to neatly fit it all into your CRM strategy, which also needs defining, down to all of its data and day-to-day elements. Then, you need to optimize your systems so you can follow that path.
Of course, healthy customer relationships still depend on in-person interactions, but a CRM strategy provides a collaboration and sequencing tool to scale those experiences and improve them. When done right, a sound CRM strategy will put your organization ahead of your competitors.