5 Ways Midlife Career Professionals Can Boost Their Personal Brand
Use these simple strategies to enhance your online presence, captivate your market and boost your personal brand in the digital space.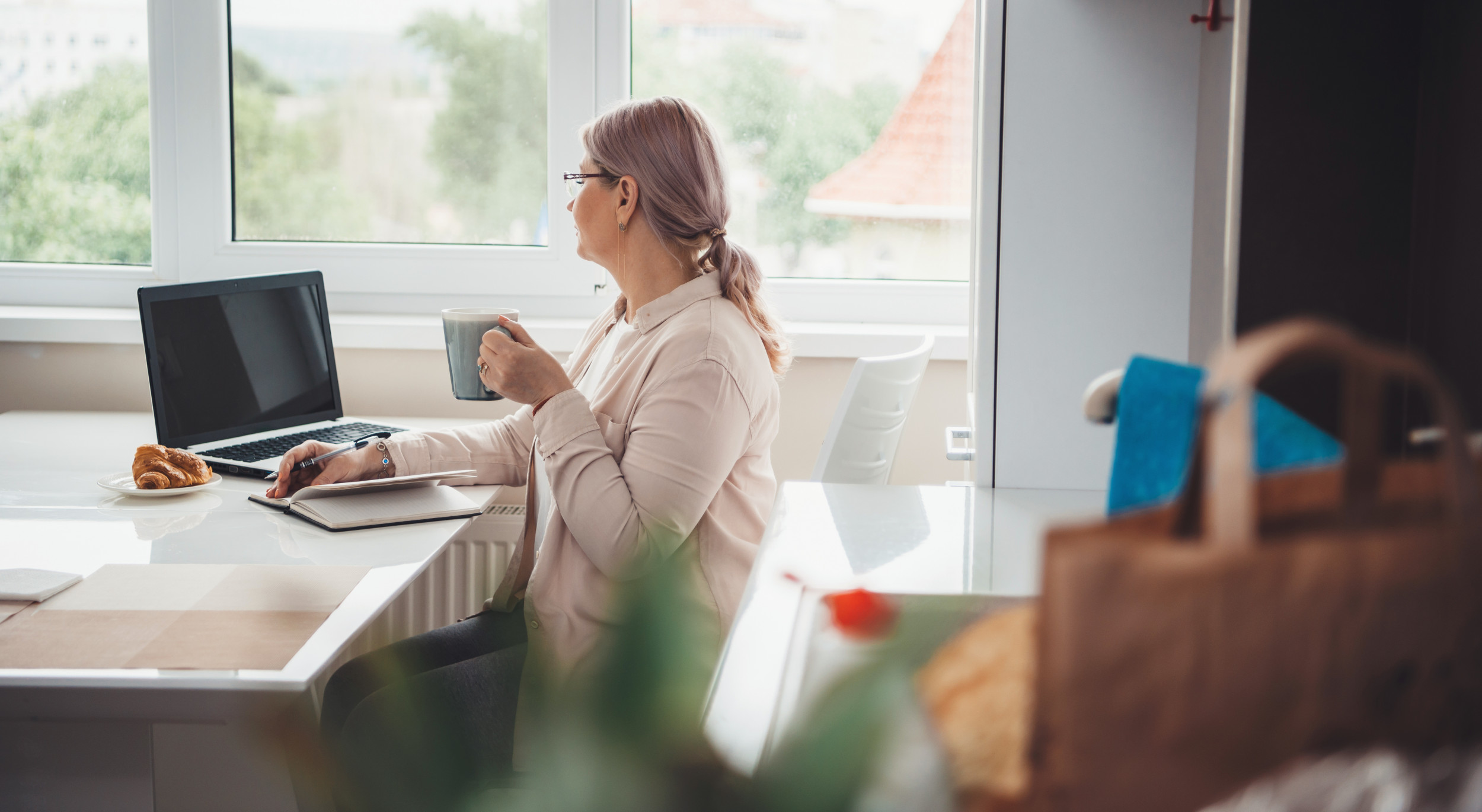 Personal branding should be an essential aspect of every career strategy and management plan. Young, tech-savvy professionals have learned how to broadcast their relevancy through social networks, video and, to some degree, digital marketing. However, when it comes to my middle-aged counterparts, there's a continued reliance on their credentials, word of mouth or experience as a form of marketing.
Self-promotion is not something that comes naturally to this population. That's especially true for women because many aren't comfortable with or accustomed to advertising their excellence. Personal branding, however, is not about arrogance or being a braggart. It's about knowing how to express yourself authentically, being confident in what you have to offer the world and creating a connection with others.
Whether you're happily employed or contemplating a pivot or transition in your career, it's essential to educate yourself on the importance of building your personal brand. The rules of the game have changed. To boost your visibility, credibility and authority, you must learn to position yourself prominently in the digital landscape.
Here are three quick tips on how to give your personal brand a digital boost.
1. Level Up Your LinkedIn
One of the first things we do when we meet someone new is Google their name. Unless you have a website, the first search result they'll find is likely your LinkedIn profile. LinkedIn remains one of the most powerful professional digital networking platforms out there, which is why you'll want to make a solid first impression. There are three key areas you want to master:
• Branded photos: Start by adding a professional and current headshot. If you're still using your favorite photo from 15 years ago, you're doing yourself a disservice. Your photo represents your professional brand and communicates who you are and how you want others to perceive you. If you're going to show you're digitally savvy, create a video cover story and personalize your first connections with those who land on your profile. Video is a powerful medium and helps you connect with people on a much more personal level.
• Branded headline: Use your headline to communicate more than your title. Choose compelling words and details that showcase your expertise and your leadership in your industry. When your LinkedIn profile pops up in a Google search, your entire headline will be displayed. It takes less than three seconds to make an impression in the digital space, and a powerful headline can give you a leveraged advantage. Don't forget to include your personal pronouns. LinkedIn has provided additional space for you to do so without taking real estate away from your headline.
• Branded bio: Use strategic storytelling in your "about" section. There's no need to write in third person (which goes against what most midlife professionals have been taught to believe) because you want to engage the reader and communicate likability and credibility. When crafting your story, be sure to draw in the reader with an attention-grabbing statement; provide insight about who you are; let them discover what you're all about, differentiate yourself through your knowledge and expertise; and then drive them to take action when they're done. Using this "4D" approach will elevate you above your competitors.
2. Publish or Perish
It's vital to position your thought leadership in the digital space. Ageism remains one of the last bastions in the employment space; however, you can showcase your relevancy and viability by publishing the knowledge, expertise and exceptional results that you've achieved over the years. A great place to start is publishing on LinkedIn. You can also write for your organization's newsletter or your local business journal, or you can submit an article for a major publication. Be sure to take advantage of creator mode on LinkedIn because it allows you to identify hashtags in your topic area and share your insights on what's happening in the world.
Again, if you want to showcase your digital prowess, get video savvy. Using video to share your knowledge with the next generation or give "behind the scenes" tutorials destroys any ideas that, as a midlife professional over 45 or 50, you're afraid of technology or ill-equipped to use it.
3. Stop Hiding
Now that you've assembled a stellar LinkedIn profile and you've published a few articles, videos or blogs, don't stop there. Take the time to post and comment on others' posts. By showing up on social media in this way, people get to know you personally and authentically. Your reader will learn what you stand for and against, and that will extend your platform. Since many midlife professionals believe branding is unnecessary, posting on social media channels like LinkedIn will raise your visibility and value to your target audience. You'll want to spend some time identifying the community you want to be known in, then create a plan to deliver value to future fans. They'll not only thank you for it, but they'll also spread the word.
You've worked hard to reach the height you've achieved in your career, and your years of experience and knowledge acquisition are unique and valuable. Use these simple strategies to enhance your online presence, captivate your market and boost your personal brand in the digital space.