The 5 Wealthiest Americans Have Gotten 75 Billion Dollars Richer While a Pandemic Guts the Economy
While millions of Americans lost their jobs due to the spread of the new coronavirus or waited anxiously for federal stimulus checks to come into the mail, U.S. billionaires got richer, according to a new report.
Between March 18 (when many states were issuing stay-at-home orders) and May 19, the total net worth of billionaires Jeff Bezos (Amazon), Bill Gates (Microsoft), Mark Zuckerberg (Facebook), Warren Buffett (Berkshire Hathaway) and Larry Ellison (Oracle) grew by $75.5 billion, according to an Americans for Tax Fairness report.
During that period, Zuckerberg's wealth increased by 46.2 percent (an addition of $25.3 billion), followed by Bezos by 30.6 percent ($34.6 billion); Ellison by 11.9 percent ($7 billion); Gates by 8.2 percent ($8 billion); and Buffett by 0.8 percent ($564 million).
Elon Musk saw one of the latest gains, with his personal wealth increase by 48 percent (an additional $11.8 billion). Other billionaires who saw their financial portfolio grow include former presidential candidate Michael Bloomberg; tech billionaire Michael Dell; media titan Rupert Murdoch; and Los Angeles Clippers owner Steve Ballmer.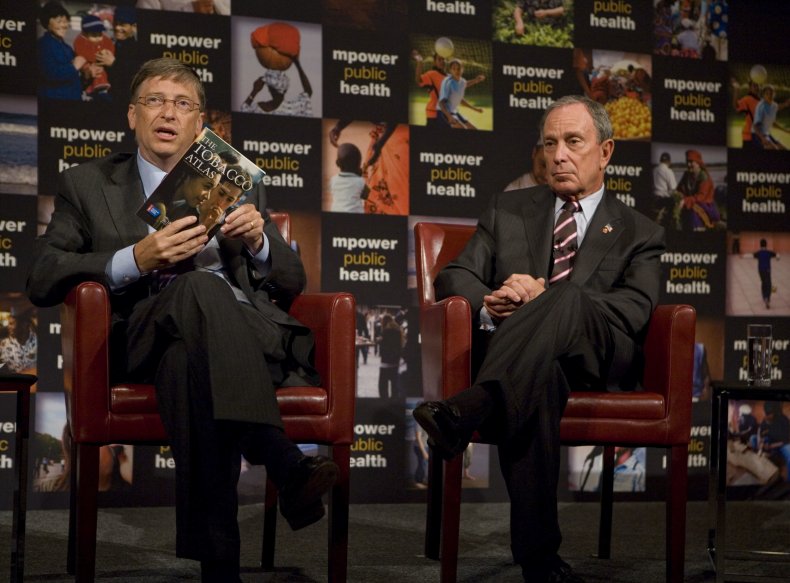 The report, which is based on Forbes data for America's billionaires, showed that the total net worth of America's 600 billionaires increased by 15 percent, from $2.948 trillion to $3.382 trillion.
"The pandemic has revealed the deadly consequences of America's yawning wealth gap, and billionaires are the glaring symbol of that economic inequality," Frank Clemente, ATF's executive director, said in a Fox News Business report.
Tech stocks have continued to rise, with both Facebook and Amazon hitting new all-time highs this week. As of Thursday, Amazon shares were up 29 since January, while Facebook share rose 10 percent since the start of 2020.
The number of billionaires has also increased from 614 to 630, according to a Forbes report.
"While millions risk their lives and livelihoods as first responders and front line workers, these billionaires benefit from an economy and tax system that is wired to funnel wealth to the top," said Chuck Collins, director of the IPS Program on Inequality.
However, not every U.S. billionaire benefited during the pandemic. Under Armor founder and chairman Kevin Plank saw his fortune drop by 6.8 percent, while Ralph Lauren's fortune fell by $100 billion.
More than 38 million Americans lost their jobs along with over 30 million applying for unemployment benefits, as a result of the pandemic. At the same time, nearly 1.6 million in the U.S. were stricken with the new virus and 95,000 Americans have died, according to the Johns Hopkins University tracker.
With many states issuing stay-at-home orders in March, a majority of Americans were stuck inside their homes during the COVID-19 pandemic and found themselves relying on technology for needs like online grocery shopping.