5-year-old Girl Dies after Being Accidentally Shot by Another Child at Family Home in California
A five-year-old girl was killed after being accidentally shot by another child, say police.
The youngster, who has not been named, was critically injured at the family's home in Merced, California, on Thursday afternoon.
It is understood the accident happened at around 2.30 p.m. when a young boy, who is related to the girl, shot her in East 26th Street.
Local media reported that police said the handgun had been unsecured at the time of the shooting.
The little girl was taken to the Mercy Hospital by her father, 44-year-old Rodney Matthews, but she later died of her injuries.
In a post on its Facebook page, Merced Police Department said that Matthews was seen speeding away after leaving his daughter at the hospital and led police on a high-speed chase.
The post said: "The subject who dropped off the victim was seen leaving the hospital. Officers attempted to stop the subject, but the driver refused to stop and engaged in a high-speed pursuit. The driver finally stopped and was taken into custody and was identified as Rodney Matthews."
Local media reported that Matthews had told police he was trying to get back to the other children at the home.
Police said Matthews was arrested and booked on charges of child endangerment which resulted in the death of a child, felony reckless driving while evading officers and a prohibited person in possession of firearms and ammunition.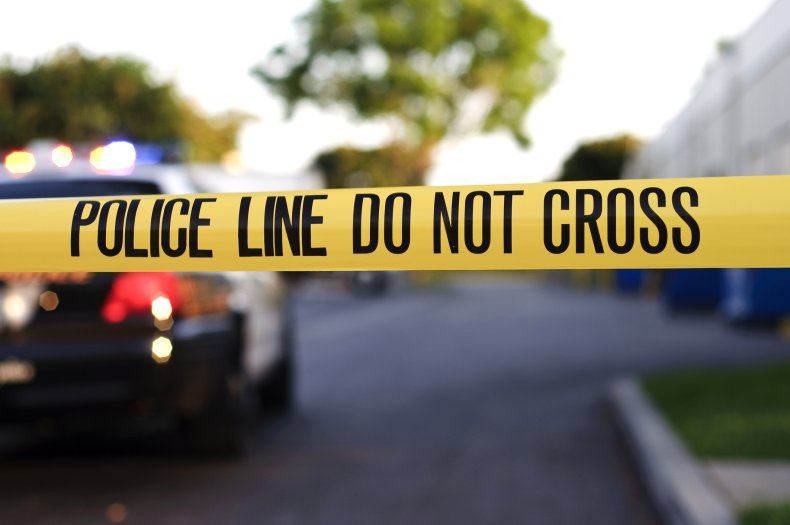 Speaking to news channel ABC 30, Sgt Sean Greene, of Merced Police Department, said: "It's heartbreaking. You don't want to hear of anyone being shot but a child who's got their whole life to look forward to, it's heartbreaking."
The incident is the latest to hit the headlines where a young child has died in an accidental shooting.
Two weeks ago Newsweek reported how a nine-year-old boy died after accidentally shooting himself in the head when he found a gun in the bedroom of his Chicago home.
Officers scrambled to the child's home in an apartment on the 1500 block of North Lorel Avenue, North Austin, on Wednesday, October 7, at 1.45p.m. where they found Ashton Lipscomb lying motionless and bleeding from a head wound.
The child was rushed to hospital where he was pronounced dead at 2.29 p.m. that afternoon.
In a statement to Newsweek at the time, Chicago Police Department said: "A nine-year-old male sustained a gunshot wound to the head.
"The victim was transported to Stroger Hospital in a critical condition.
"The nine-year-old male was playing with a gun in a residence when he accidentally discharged the firearm and struck himself in the head."