5-year-old Florence Wants to Separate Her Name from Hurricane Florence, Launches Hugely Successful Fundraising Campaign
A 5-year-old Chicago girl has taken it upon herself to raise donations for Hurricane Florence victims. Her inspiration? She shares her name with the natural disaster.
Florence Wisniewski, who began campaigning when she was four and turned five on Friday, even put her birthday on hold to help those in need. With the help of her wagon—and sometimes her little brother, Bud—Florence went door-to-door asking people to donate what they could.
Speaking to WLS TV, as reported by CBS, Florence's mother Tricia Wisniewski said her daughter asked to help after seeing footage of the hurricane's devastation. "She didn't know exactly what was happening, so we started showing her videos and reading her articles," Wisniewski said. "Telling her just what was happening and showing her houses underwater. She wanted to help.
"I showed her one picture of a family staying in a high school hallway and told her this is all they have, here in the hallway with their baby," Wisniewski said, according to CNN. "Flo said matter-of-factly that we should send them diapers or toys, like that was just common sense."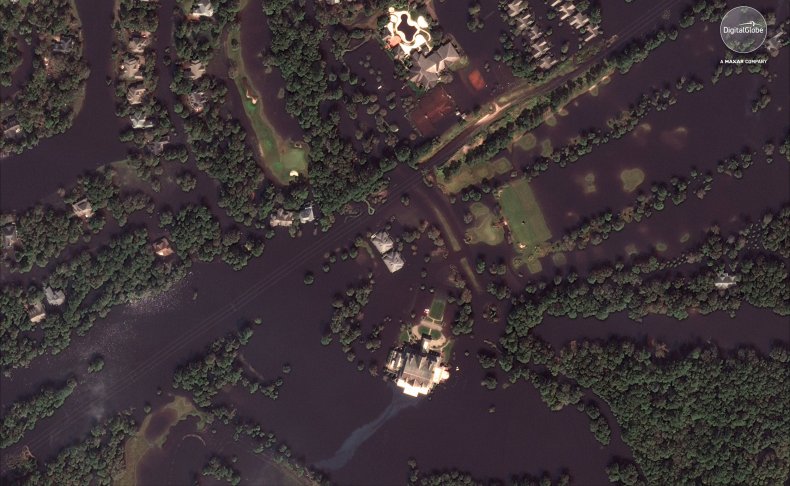 Equipped with a Hurricane Florence map—which featured the fundraiser's face along the route—and a donation bucket, Florence's campaign took off on social media, and the family's garage is now overflowing with contributions. "I thought that would be it. We would fill a few boxes and Florence would feel good about her name," Wisniewski said. "But a Facebook post got around and then the local news got involved, and now we are getting donations from around the country.
"This little girl stirred up something in everybody. She just wants to help people and just thinks that it is normal. And it could be."
Florence—or Flo, as her parents call her—was so committed, she even used some packing tape she received as a birthday present to help package the donations. The Wisniewski family have partnered with Matthew 25 Ministries to deliver the contributions cross country.
"I think it's right to do. To help people," Florence said.
According to the North Carolina Department of Public Safety, the death count for Hurricane Florence stands at 36. Millions of animals, including dogs and chickens, have been killed. The North Carolina Department of Agriculture reported the deaths by drowning of 3.4 million chickens and turkeys and 5,500 hogs.