50 Best 30-Minute Shows You Can Watch Right Now
With many Americans hunkered down due to the COVID-19 pandemic, the last year became one dominated by screens. Video chat became essential to stay connected with loved ones while socially isolating; TikTok exploded in popularity as people found a creative outlet; Nintendo Switch sold out; and children's use of devices skyrocketed, worrying parents who have been warned about too much screen time. Unsurprisingly, watching TV surged during the pandemic, with one study finding an increase in TV viewing for the first time since 2011.
With the addition of Disney+ to the available streaming services launching in late 2019, and the March 2021 launch of Paramount Plus, there are many streaming options to choose from. They joined stalwarts Netflix, Hulu, and Amazon Prime, along with HBO Max, YouTube TV, and more niche offerings like BritBox or Kanopy. While far fewer new series hit airwaves than usual, old and new favorites saw revivals as people sought the comfort of familiar far or a break in the monotony with novel shows. TV fans have an endless library of titles available to them at their fingertips, which can actually present an unforeseen challenge—which one are you going to choose? A current series or an older classic?
Stacker compiled data from IMDb on all half-hour TV series and ranked them according to IMDb user scores (as of Oct. 15, 2020), with ties broken by votes. To qualify, the series had to have at least 25,000 IMDb user votes. The shows on this list span genres, countries, and decades, with the oldest show beginning in 1960 and the youngest show first airing in 2018; and 15 of these TV series are still on the air.
From family-friendly cartoons and sitcoms to improvised comedies and drama series, continue reading for 50 half-hour shows you can watch right now.
You may also like: 111 monumental movies from film history and why you need to see them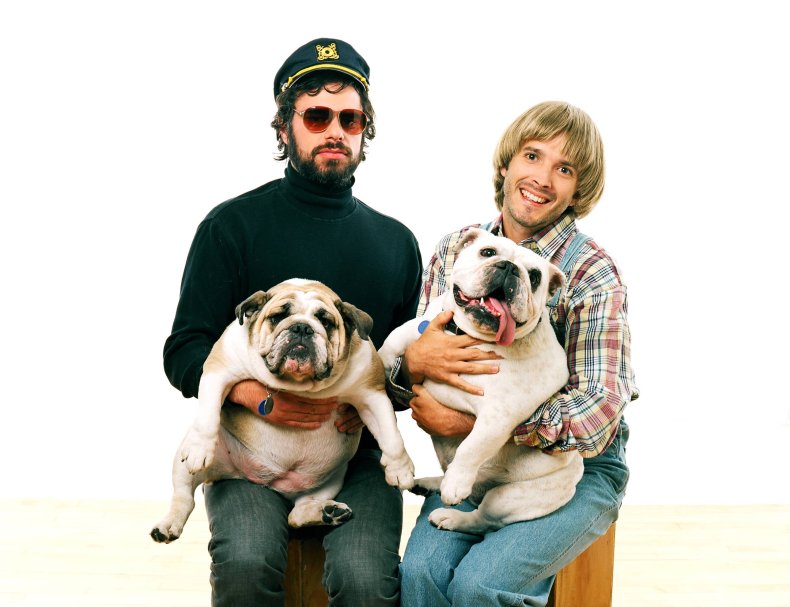 50. 'Flight of the Conchords' (2007-2009)
- IMDb user rating: 8.5
- Votes: 54,296
Bret McKenzie and Jemaine Clement make up Flight of the Conchords, "the almost award-winning fourth-most-popular folk duo in New Zealand" (a satirical title the band gave themselves). The show centers around fictionalized versions of the real-life musical comedy duo, who has songs like "Hiphopopotamus v Rhymenoceros" and "Bowie's in Space." The two-season HBO show that helped McKenzie and Clement attract a global cult following is centered around the day-to-day adventures of the pair after they move to New York City to make it big. Each episode has amusic video worked into the storyline.
49. 'Louie' (2010-2015)
- IMDb user rating: 8.5
- Votes: 73,750
Before sexual misconduct allegations against Louis C.K. made headlines around the world, he played a fictionalized version of himself as a father raising two daughters in New York City in Louie. He not only starred in, but also wrote, directed, and produced the show, which helped Louis C.K. win Emmys and a Peabody Award.
48. 'The Office' (UK) (2001-2003)
- IMDb user rating: 8.5
- Votes: 96,286
Four years before the U.S. took a stab at its own version of a dry workplace mockumentary, The Office hit the air in the U.K. It only lasted two years, but many Brits still insist it's far superior to America's take. The original version was created by Ricky Gervais and Stephen Merchant and won two Golden Globes—one for Best Television Series and one for Gervais under the category of Best Performance by an Actor in a TV Series (musical or comedy).
47. 'Mr. Bean' (1990-1995)
- IMDb user rating: 8.5
- Votes: 99,570
The deadpan British comedy show Mr. Bean was created by its star Rowan Atkinson along with Richard Curtis. The series follows the titular character as he ineptly navigates everyday life. The show turned Mr. Bean into a household name across the world, and inspired films and other TV series as well as a YouTube channel, which has more than 26 million subscribers.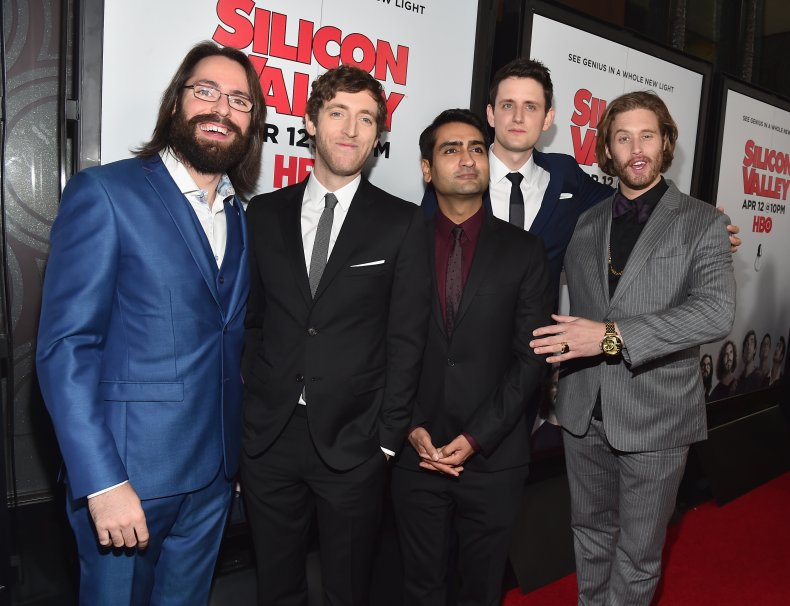 46. 'Silicon Valley' (2014-2019)
- IMDb user rating: 8.5
- Votes: 122,981
HBO's comedy series Silicon Valley is a parody of the real-life tech industry in Silicon Valley, and follows a small team as they launch their internet startup, Pied Piper. The series comes from comedic mastermind Mike Judge and gained the approval of Bill Gates, who penned an article titled, "If you want to understand Silicon Valley, watch Silicon Valley."
45. 'The IT Crowd' (2006-2013)
- IMDb user rating: 8.5
- Votes: 130,379
Madcap British sitcom The IT Crowd follows a large corporation's small IT support team, computer pros Roy and Moss, and their tech-illiterate boss Jen, who are all stuck in the grungy basement of a fancy high-rise building. The show stars Katherine Parkinson, Richard Ayoade, and Chris O'Dowd.
44. 'Community' (2009-2015)
- IMDb user rating: 8.5
- Votes: 208,390
Community centers around the surreal antics of a group of students and staff at a community college played star-studded cast, which includes Alison Brie, Donald Glover, Joel McHale, John Oliver, and Ken Jeong, among others. The show's success has been since clouded in negative press, mostly surrounding showrunner Dan Harmon's inappropriate behavior at work and sexual harassment of one of the show's writers. After the show's end, it also came to light that Glover had to withstand racism at the hand of co-star Chevy Chase on set.
43. 'Berserk' (1997-1998)
- IMDb user rating: 8.6
- Votes: 27,559
The animated television show and cult classic Berserkis an anime series based on a manga by Kentaro Miura, created in 1989. The story follows swordsman and mercenary Guts as he chases down his enemy. There was a second TV adaptation of Berserk in 2016-17.
42. 'QI' (2003-present)
- IMDb user rating: 8.6
- Votes: 29,186
The BBC's comedy panel quiz—famously hosted by Stephen Fry and now Sandi Toksvig—brings together a group of comedians tackling a broad array of topics from aquatic animals to quarrels. More often, the goal is to come up with interesting answers rather than correct ones, with penalties for answers pointing to common misconceptions on the subject matter.
41. 'The Bugs Bunny Show' (1960-1975)
- IMDb user rating: 8.6
- Votes: 30,779
The classic anthology cartoon show featuring Bugs and the other Looney Tunes characters is famous around the world and has been for decades. The gang even starred in the '90s film Space Jam with all-star Michael Jordan. You can catch up with Bugs, Daffy Duck, Tweety Bird, and Sylvester the Cat via HBO Max, which is streaming the original series and its spin-offs.
You may also like: These Are the 50 Best Netflix Original Series
40. 'Young Justice' (2010-present)
- IMDb user rating: 8.6
- Votes: 30,805
A team of teenage DC Comics superheroes is the focus of Cartoon Network's Young Justice. Artemis, Aqualad, Kid Flash, Miss Martian, Robin, and Superboy are tasked with saving the world, while also dealing with the everyday problems normal teenagers have to face.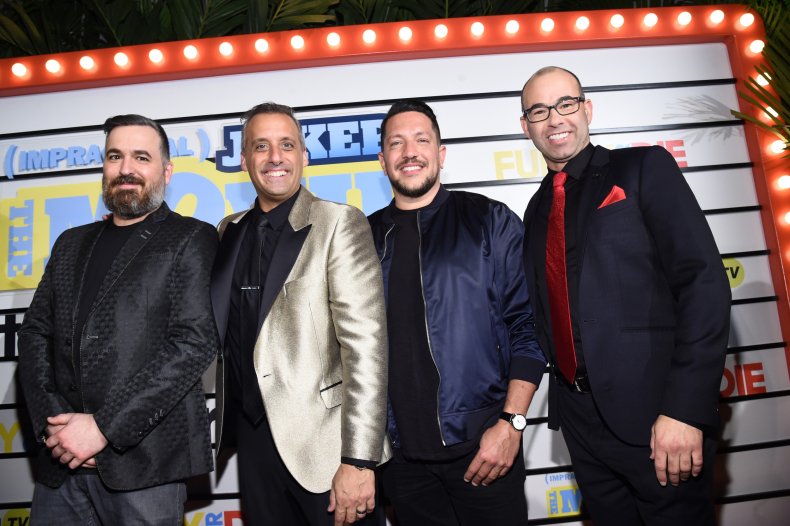 39. 'Impractical Jokers' (2011-present)
- IMDb user rating: 8.6
- Votes: 32,494
Hidden-camera show Impractical Jokers follows lifelong pals Sal Vulcano, James "Murr" Murray, Brian "Q" Quinn, and Joe Gatto as they dare each other to do outrageous and cringey dares in public. The four friends also star as panelists on the The Misery Index, a comedy game show hosted by Jameela Jamil, and Impractical Jokers: The Movie premiered at select theaters in February 2020.
38. 'Father Ted' (1995-1998)
- IMDb user rating: 8.6
- Votes: 35,838
Father Ted is a classic Irish comedy series about three misbehaving priests and the aggressively hospitable Mrs. Doyle. The show follows the irreverent Father Ted Crilly as he ineptly navigates a remote Irish community, a hostile Catholic hierarchy, and his own failings with the childlike Father Dougal McGuire and the expletive-barking, alcoholic Father Jack Hackett in tow.
37. 'Code Geass' (2006-2012)
- IMDb user rating: 8.6
- Votes: 47,569
Japanese anime series Code Geassfollows Lelouch, an exiled prince from the Holy Britannian Empire, who was in Japan when Britannia attacked. The high schooler is granted powers that allow him to make anyone follow his orders. Lelouch ends up leading Japan's rebellion against the invaders.
36. 'Atlanta' (2016-present)
- IMDb user rating: 8.6
- Votes: 49,332
In FX's Atlanta, Earn Marks, played by Donald Glover—who is also the show's creator, writer, producer, and sometimes director—heads back to his hometown Atlanta after failing to launch his career to find out his cousin Alfred is on his way to making it big as a rapper. Earn takes on the role of Alfred's manager, hoping to help improve his family's circumstances. Atlanta is universally admired by critics, with Mekeisha Madden Toby writing for Essence that it "masterfully blends humor, irony, and art to capture the desire for something better as well as the sense of defeat and complacency that racism and classism create."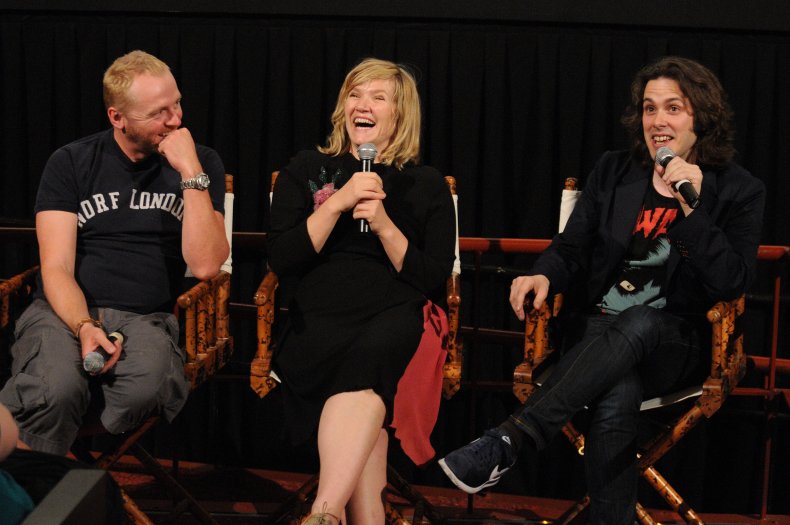 35. 'Spaced' (1999-2001)
- IMDb user rating: 8.6
- Votes: 49,653
Simon Pegg and Jessica Hynes play a pair of 20-something slackers that pretend to be a couple in order to rent an apartment in the British cult comedy Spaced, which Pegg and Hynes also wrote. The show follows Tim and Daisy as they deal with the banality of everyday life—and many misadventures. Then-unknown Edgar Wright directed the series; he would go on to direct Shaun of the Dead, Hot Fuzz, Baby Driver, and Scott Pilgrim vs. the World, and write Ant-Man.
34. 'Peep Show' (2003-2015)
- IMDb user rating: 8.6
- Votes: 51,655
The British comedy sitcom Peep Show is about the ridiculous day-to-day lives of two roommates in their 20s, Mark and Jeremy. The only thing the pair have in common is the fact their lives are utter messes. The series is filmed in the first-person perspective, and inner monologues make up a considerable amount of the dialogue. Olivia Colman, who would go on to play the Queen in The Crown and win an Oscar for The Favourite, has a recurring role as Mark's love interest.
33. 'Naruto: Shippûden' (2007-2017)
- IMDb user rating: 8.6
- Votes: 76,917
Naruto: Shippûden is the sequel to Naruto, a popular manga series that follows a young ninja named Naruto who wants to be the best in his village. In Shippûden, Naruto returns to his village following training to discover he is trailing behind his peers.
32. 'Archer' (2009-present)
- IMDb user rating: 8.6
- Votes: 134,563
FXX's animated comedy Archer, which takes place in various times and settings, centers around its titular character, international spy Sterling Archer. Archer must deal with his overpowering boss (aka his mother), along with his coworkers—who don't usually have each other's backs, to put it lightly—all while trying to save the world.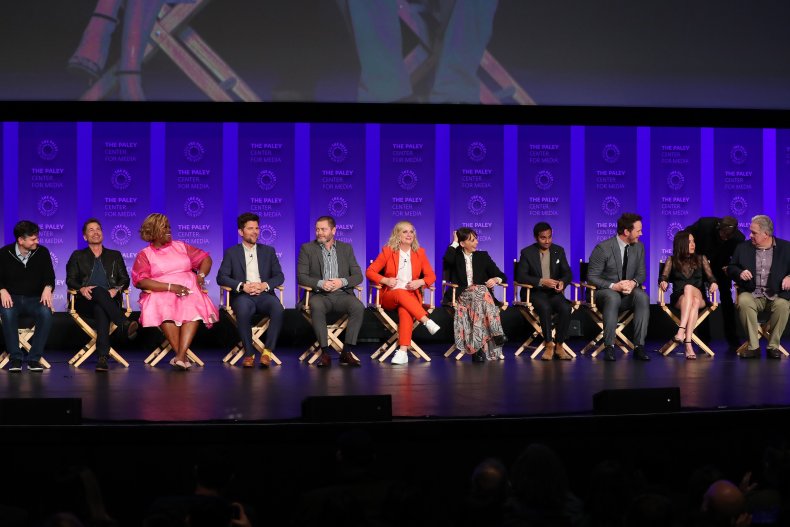 31. 'Parks and Recreation' (2009-2015)
- IMDb user rating: 8.6
- Votes: 205,289
Parks and Recreation is a political satire sitcom in the form of a mockumentary, starring Amy Poehler, Nick Offerman, Rashida Jones, Aubrey Plaza, Rob Lowe, Adam Scott, among other comedy greats. The series follows the silly escapades of the public officials of Pawnee, Indiana, as they try to improve the community for the townspeople—even though they sometimes make it a tad difficult. Parks and Rec attracted both a mainstream audience and attained a cult fandom, and even managed to inspire two holidays: Treat Yo' Self Day (Oct. 13) and Galentine's Day (Feb. 13).
You may also like: Can You Guess Which Iconic Movie These Scenes Are From?
30. 'Skam' (2015-2017)
- IMDb user rating: 8.7
- Votes: 26,977
The wildly popular Norwegian series Skam, about Gen Z teenagers at a school in Oslo, is told from a different character's perspective each season. Less impressive than the "teen drama mold" was the groundbreaking format of the show, wrote GQ writer Iana Murray. Short scenes were released online every day at the same time they were for the character, whether that was in the middle of the night or afternoon. Fans also followed the show's characters on Instagram and could read their texts online.
29. 'One Piece' (1999-present)
- IMDb user rating: 8.7
- Votes: 62,958
There are more than 900 episodes of the animated show One Piece, based on the popular and long-running manga series about Monkey D. Luffy as he hunts for treasure with his crew of pirates. Netflix and creator Eiichiro Oda revealed in January 2020 that there has been a live-action series in the works since 2017, though no date has been announced.
28. 'Dragon Ball Z' (1989-1996)
- IMDb user rating: 8.7
- Votes: 66,256
This Japanese action-adventure anime series Dragon Ball Z follows Son Goku and the Z Warriors as they guard the world against evil, and picks up five years following the end of the animated series Dragon Ball (1986-89). The show is based on the manga created by Akira Toriyama in 1984, which has inspired a hugely popular franchise with global reach.
27. 'Cobra Kai' (2018-present)
- IMDb user rating: 8.7
- Votes: 72,885
Turning the tables on the classic '80s film Karate Kid, Cobra Kai picks up three decades after the 1984 All Valley Karate Tournament, as the adult Johnny Lawrence who finds himself at rock bottom is inspired to reopen the Cobra Kai dojo. The first two seasons of Cobra Kai, which began on YouTube, were acquired by Netflix and the show has become massively popular on the streaming platform.
26. 'Fawlty Towers' (1975-1979)
- IMDb user rating: 8.7
- Votes: 83,263
Based on the real-life owner of a hotel that comedy troupe Monty Python once stayed in, John Cleese plays the rude and intolerant owner Basil Fawlty as he struggles to run a hotel alongside his wife, Sybil, the incompetent waiter Manuel, and the most sensible of them all, the chambermaid Polly, all against a backdrop of eccentric guests.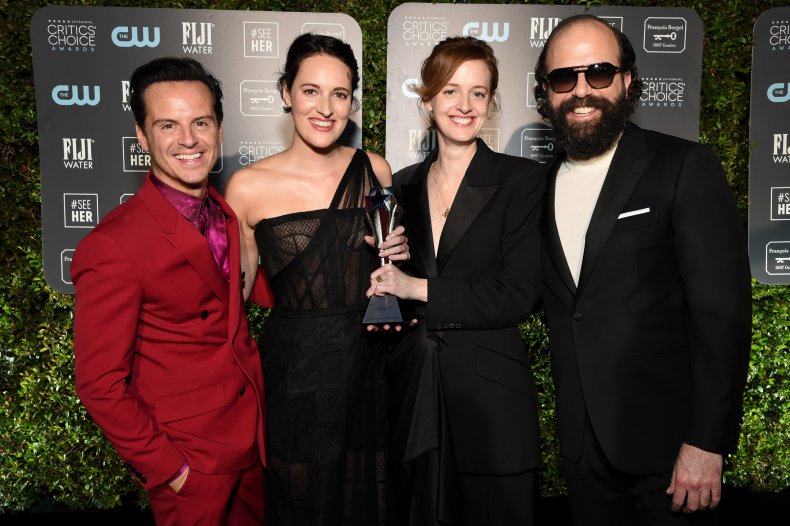 25. 'Fleabag' (2016-2019)
- IMDb user rating: 8.7
- Votes: 87,530
The drama-comedy hit Fleabag from the mind of Phoebe Waller-Bridge began as a stage show featuring a monologue of a woman who runs a guinea pig-themed cafe, just lost her best friend, and cannot for the life of her stop thinking about sex. It was first performed by Waller-Bridge at an international arts festival in Edinburgh, Scotland, in 2013. Fleabag was called "the most electrifying, devastating TV in years" by The Guardian's Hannah Jane Parkinson. The second season won six Emmys, including Outstanding Comedy Series, Outstanding Lead Actress, and Outstanding Writing for a Comedy Series.
24. 'Curb Your Enthusiasm' (2000-present)
- IMDb user rating: 8.7
- Votes: 99,539
Seinfeld creator Larry David plays what he calls an "idealized" version of himself in Curb Your Enthusiasm, a show about an eccentric, neurotic TV writer living in L.A. who goes around offending nearly everyone and getting into cringey situations. Instead of written dialogue, the improvised episodes are based only on outlines.
23. 'BoJack Horseman' (2014-2020)
- IMDb user rating: 8.7
- Votes: 105,059
Critic Emily Nussbaum called this show about a middle-aged horse "one of the wisest, most emotionally ambitious and—this is not a contradiction—spectacularly goofy series on television," in her review for The New Yorker. Will Arnett voices the titular character who was once a '90s sitcom star, Aaron Paul voices BoJack's human friend, and Amy Sedaris is behind the voice of his agent and ex-lover Princess Carolyn, who is a pink Persian cat.
22. 'Dragon Ball Z' (1996-2003)
- IMDb user rating: 8.7
- Votes: 110,284
This version of Dragon Ball Z is the animated series based on the popular manga, but it has dubbed-over dialogue. It helped introduce the franchise to a mainstream U.S. audience, suggests Kofi Outlaw of Comicbook.com.
21. 'Arrested Development' (2003-2019)
- IMDb user rating: 8.7
- Votes: 272,152
Arrested Development is about a dysfunctional wealthy family full of eccentric characters who lose everything after their family real estate development business comes crashing down and the family's father is sent to jail. After the groundbreaking comedy's initial run on Fox, it was canceled after three seasons because of a lack of regular viewership, but a cult following continued to grow and Netflix picked the series up for a fourth season in 2013 and aired the fifth season in two parts in 2018 and 2019.
You may also like: 25 of the Most Expensive TV Series of All Time
20. 'South Park' (1997-present)
- IMDb user rating: 8.7
- Votes: 325,277
Geared toward adults and highly offensive, the often controversial South Park continues to stay fairly relevant after more than two decades. The Trey Parker- and Matt Stone-helmed show, which won a Peabody Award in 2005 "for pushing buttons and envelopes with stringent social commentary," follows four foul-mouthed schoolboys in Colorado on insane misadventures. The show has been renewed through 2022.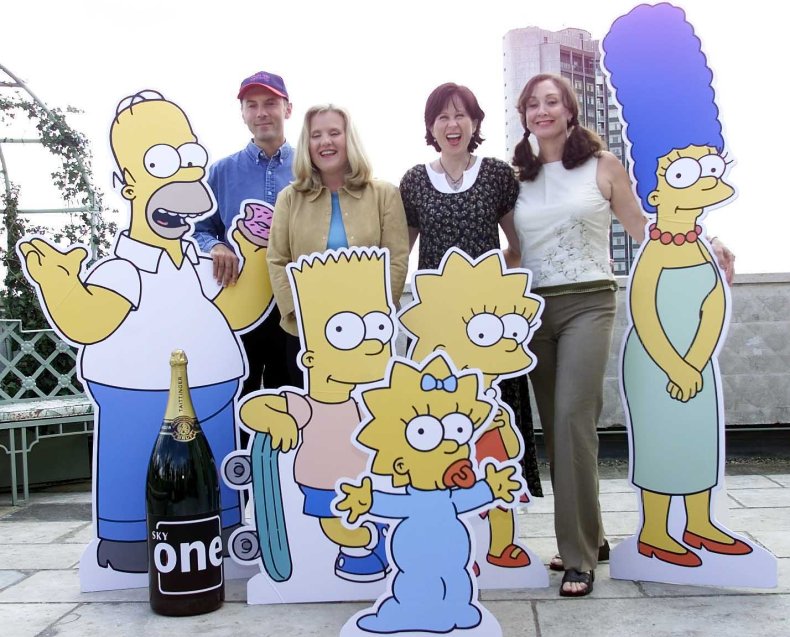 19. 'The Simpsons' (1989-present)
- IMDb user rating: 8.7
- Votes: 358,031
The satirical cartoon about a working-class American family living in a city called Springfield has stood the test of time and has aimed to deliver relevance to each generation. Matt Groening's The Simpsons, which is the longest-running scripted primetime show in the U.S., has become ingrained in American culture and has predicted the future more than a few times.
18. 'Steins;Gate' (2011-2015)
- IMDb user rating: 8.8
- Votes: 41,350
The Japanese animated series Steins;Gate is part of the franchise that began as a visual novel released in 2009 for the Xbox 360. The story follows student Rintarou Okabe and his university colleagues who must fight an evil organization called SERN.
17. 'Chappelle's Show' (2003-2006)
- IMDb user rating: 8.8
- Votes: 52,245
Chappelle's Show is a cult-classic sketch comedy from the minds of Dave Chappelle and Neal Brennan that often tackled issues surrounding race. Chappelle walked away from a $50 million offer from Comedy Central to create a third and fourth season—he said it no longer felt right in a 2018 interview with Gayle King.
16. 'Monty Python's Flying Circus' (1969-1974)
- IMDb user rating: 8.8
- Votes: 66,027
The famous comedy troupe Monty Python features in this highly influential British sketch-comedy show, which launched the careers of its stars. After more than 50 years, its surreal and absurdist scenes are still referenced by audiences.
15. 'One Punch Man' (2015-present)
- IMDb user rating: 8.8
- Votes: 108,188
The manga this animated series is based on follows Saitama, a superhero who only needs to throw one punch to beat his opponent, but without the thrill that comes with a challenge, Saitama is bored. Fans are awaiting the third season of this comedy-action anime series, which does not yet have a release date. In April 2020, it was announced that Sony Pictures is developing a live-action film based on One Punch Man.
14. 'Attack on Titan' (2013-2021)
- IMDb user rating: 8.8
- Votes: 149,225
In Attack on Titan, which is based on a Japanese manga series by Hajime Isayama, Eren Yeager vows to get vengeance on behalf of humanity against the gigantic humanoid Titans that ruined his home and devoured his mother.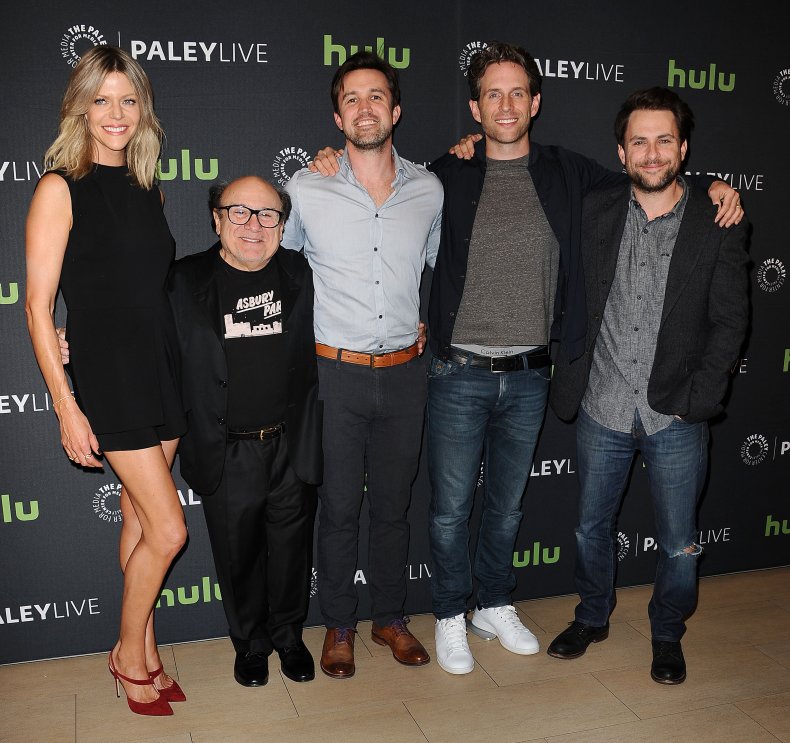 13. 'It's Always Sunny in Philadelphia' (2005-present)
- IMDb user rating: 8.8
- Votes: 186,012
It's Always Sunny in Philadelphia is all about The Gang—Charlie, Dennis, Dee, Mac, and Frank—and their nonstop schemes, ranging from the mildly distasteful to the morally repugnant. When It's Always Sunny was renewed for its 15th season in 2020, it became the longest-running live-action comedy show ever.
12. 'Seinfeld' (1989-1998)
- IMDb user rating: 8.8
- Votes: 248,492
The Larry David- and Jerry Seinfeld-helmed show about a New York comedian and his pals Elaine, George, and Kramer makes the mundane day-to-day aspects of life hilarious. The sitcom was an influential one—it ignored the normal story structure of a sitcom and it featured characters who were self-involved, not the aspirational characters audiences were used to seeing. Larry David described the show's philosophy as "no hugging, no learning."
11. 'Hunter x Hunter' (2011-2014)
- IMDb user rating: 8.9
- Votes: 49,264
Hunter x Hunter, based on the Japanese manga by Yoshihiro Togashi, is about Gon Freecss, a boy who is determined to follow in the footsteps of the father that abandoned him. Gon sets out to become a Hunter, which might just help lead him to his father. In a review for Black Nerd Problems, Ja-Quan Greene wrote that Hunter X Hunter has everything an anime needs to have.
10. 'Gravity Falls' (2012-2016)
- IMDb user rating: 8.9
- Votes: 68,841
The animated mystery-comedy series Gravity Falls follows Dipper and Mabel Pines as the two siblings spend summer break with their eccentric great-uncle at his odd museum in the strange Gravity Falls, Oregon. Creator and executive producer Alex Hirsch is also the voice of Grunkle Stan in this series that Joseph C. Lin referred to as "part Simpsons, X-Files and Twin Peaks, but pure fun for all ages," in an article for Time.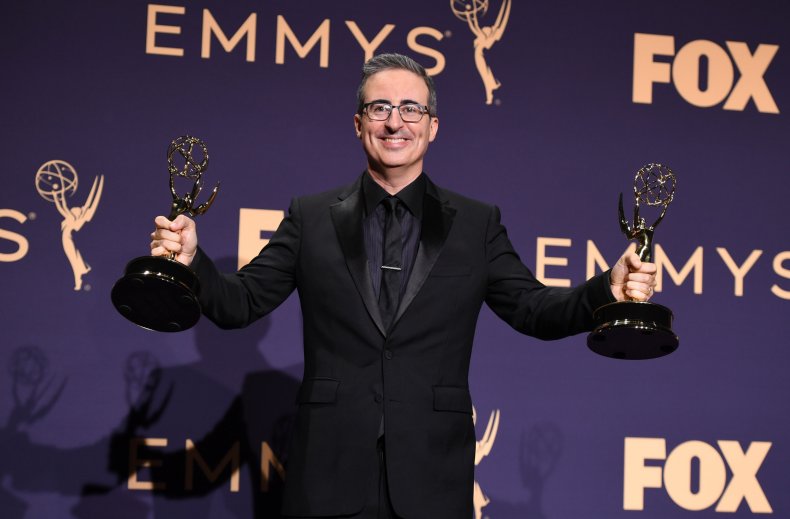 9. 'Last Week Tonight with John Oliver' (2014-present)
- IMDb user rating: 8.9
- Votes: 77,018
John Oliver first gained recognition on The Daily Show with Jon Stewart as a senior British correspondent, where he took over as host for a several-week period in 2013. His HBO comedy-news show, which has won numerous Emmys, covers a wide variety of topics, from significant issues for Americans to ones they may have never heard of otherwise.
8. 'Cowboy Bebop' (1998-1999)
- IMDb user rating: 8.9
- Votes: 86,095
Japanese sci-fi anime series Cowboy Bebop is about the adventures of chill bounty hunter Spike Spiegel and his partners, and is aimed more at an adult audience than some other anime.
7. 'The Office' (2005-2013)
- IMDb user rating: 8.9
- Votes: 384,621
The U.S. remake of the U.K.'s short-lived workplace comedy The Office is filmed in the style of a documentary and focuses on the lives of the employees at Dunder-Mifflin Paper Co. in Scranton, Ohio. The show, which had awful ratings at the beginning, became a massive hit.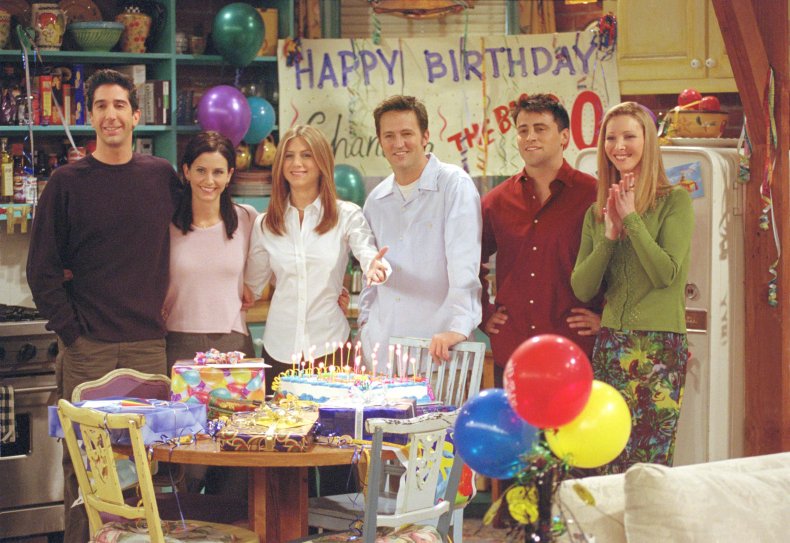 6. 'Friends' (1994-2004)
- IMDb user rating: 8.9
- Votes: 792,240
The global sensation that is Friends is a sitcom about six 20-somethings living in New York City attempting to deal with all life throws at them. By the show's final two seasons, the main cast were raking in $1 million or more per episode, and the show is still so successful that through its syndication airing each cast member now gets roughly $20 million every year.
You may also like: 30 Movie Sequels That Were Better Than the Original
5. 'Batman: The Animated Series' (1992-1995)
- IMDb user rating: 9.0
- Votes: 84,836
Animated in a noir style, this version of Batman was a far cry from Adam West's portrayal of the Caped Crusader. In an article for Vulture, Abraham Riesman wrote that Batman: The Animated Series, produced by Warner Bros., "changed the titular character's mainstream profile forever."
4. 'Death Note' (2006-2007)
- IMDb user rating: 9.0
- Votes: 221,160
Japanese manga series Death Note follows a high school student who stumbles across a notebook that possesses the power to kill anyone whose name is inscribed into it. The advanced teenager uses the mystical notebook to go after the world's criminals. A live-action film adaptation of the crime thriller was released in 2017.
3. 'Fullmetal Alchemist: Brotherhood' (2009-2012)
- IMDb user rating: 9.1
- Votes: 111,094
After brothers Edward and Alphonse Elric attempt to use a taboo form of alchemy to revive their deceased mother, they must pay with their physical bodies. In order to restore their bodies, they must secure a Philosopher's Stone, which involves joining the military. The anime series Fullmetal Alchemist: Brotherhood is adapted from Hiromu Arakawa's manga.
2. 'Avatar: The Last Airbender' (2005-2008)
- IMDb user rating: 9.2
- Votes: 235,430
Avatar: The Last Airbender, an animated series about a boy who must bring a war-torn world to peace, ended more than a decade ago, but experienced a recent resurgence in popularity when Netflix added it to its library. The show won a Peabody Award, with the awarding body noting that "the series is distinguished by multi-dimensional characters, unusually complicated personal relationships for a cartoon serial, and a healthy respect for the consequences of warfare."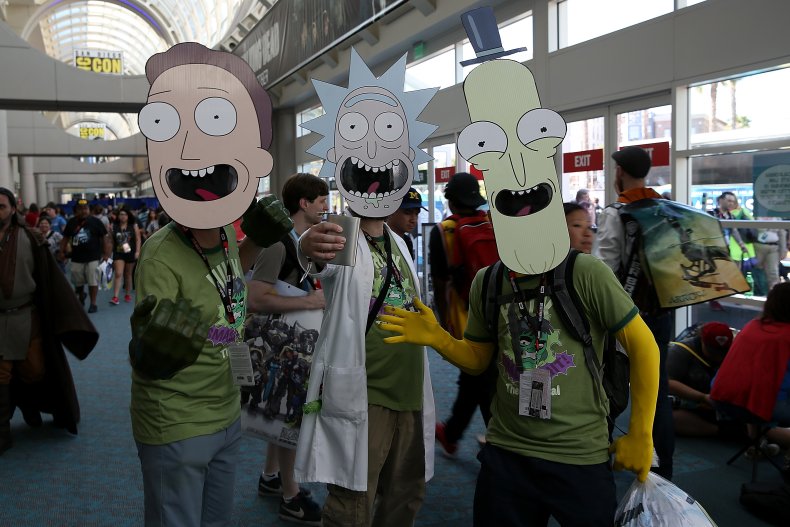 1. 'Rick and Morty' (2013-present)
- IMDb user rating: 9.2
- Votes: 357,769
The incredibly bizarre animated sci-fi show Rick and Morty centers around a careless, but genius scientist and his anxious grandson as they go on insane adventures. Rick and Morty has a cult following like few other shows ever have—in 2017 its fans protested McDonald's restaurants across the country after the chain didn't supply enough limited-edition Szechuan Sauce after it was mentioned on an episode.
You may also like: Pop Culture History From the Year You Were Born