The 50 Best Airlines in the World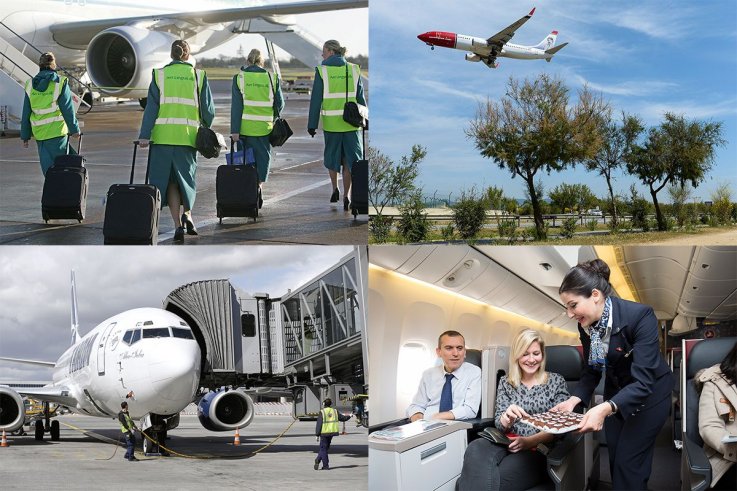 It was an airline PR department's worst nightmare. Last year, a doctor was forcibly dragged off an overbooked Kentucky-bound United Airlines flight after refusing to get off the plane.
Disturbing videos of the incident, which left the man with a blood-covered face, soon went viral on social media. This year, the airline had another unwanted viral horror-story moment when a puppy died after spending the flight in an overhead bin.
These incidents seemed to confirm every passenger's worst fears about air travel. A 2015 survey by the International Air Transport Association (IATA) found that in-flight service and seat size were the most complained-about parts of the flying experience.
With passengers wary about poor treatment, bad food and rude air stewards on flights, many airlines are desperate to be seen providing customers with a smooth and professional service.
Now, thanks to technology company AirHelp, you can find out which airlines are most likely to help you avoid any dramatic, viral-worthy disasters.
AirHelp has ranked the top 50 best airlines in the world, giving them a score out of ten for being on time, their quality of service, and how efficiently and fairly a carrier handles delay compensation claims. They then found an average score using these three metrics, allowing passengers to see the overall best.
Three U.S. airlines made the top 50 list, including the scandal-hit United Airlines (although it scored a lowly six out of ten in the quality of service category). It was a different U.S. airline that made the global top 25 though.
If you're booking a holiday any time soon, it's well worth checking out the list, although it doesn't include any information about ticket prices. Still, if you want you and your pets to land in one piece, it might be worth forking out the extra dollars.