The 50 Best Beyonce Singles—Ranked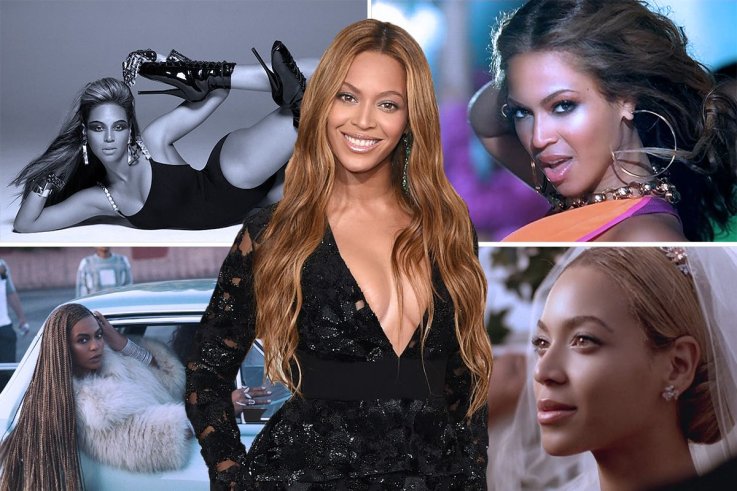 It's hard to imagine a time when Beyonce's musical success wasn't a given.
But that was the case in 2003, shortly after the split of Destiny's Child. Her bandmate Kelly Rowland had found success with a feature on the Nelly single "Dilemma." Although 21-year-old Beyonce had been seen as the star of the group, it was uncertain whether her own much-postponed debut could match Kelly's success.
Then, "Dangerously in Love" finally dropped. The album became an instant smash, winning five Grammys and eventually selling eleven million copies worldwide.
Some still weren't convinced— The New York Times was famously tone-deaf in their assessment, with a headline declaring "the solo Beyonce: she's no Ashanti." But the fifteen intervening years have proven Beyonce's star power beyond a shadow of a doubt.
Since "Dangerously in Love" all of Beyonce's six solo albums have gone straight to number one in the charts. She's the most-nominated woman in Grammy Award history, and has sold over 17 million albums.
Yet she's far more than just a commercial success. She fired her father as manager and took control of her own career in 2010, becoming one of pop music's most critically acclaimed artists. Her sixth album, "Lemonade", was particularly lauded. It combined her sharp musical sensibility with political observations and a deeply personal tale of surviving infidelity.
So far, she's released a grand total of 62 solo singles, from 2002's "03 Bonnie & Clyde" to 2018's "Apeshit"—both duets with her husband Jay-Z. We've ranked the 50 best of these singles, excluding tracks in which she's a featured artist.
Although her latest number one—the saccharine "Perfect Duet" featuring Ed Sheeran—didn't make the cut, the songs that did demonstrate her enormous contribution to popular music, tracking her evolution from shiny R&B diva to a triumphant, in-control artist. Here are Beyonce's greatest hits.