When you're searching for your next binge-watch, there's no shortage of dramatic series in Netflix's extensive catalog.
Whether you're searching for romantic escapism like Bridgerton or another gritty crime series to unwind with, there's sure to be an excellent offering to dive into.
To help narrow down the options slightly, here are 50 of the most critically-acclaimed dramas on the streaming platform, ranked by their Rotten Tomatoes' critics scores.
The 50 best dramas on Netflix, according to critics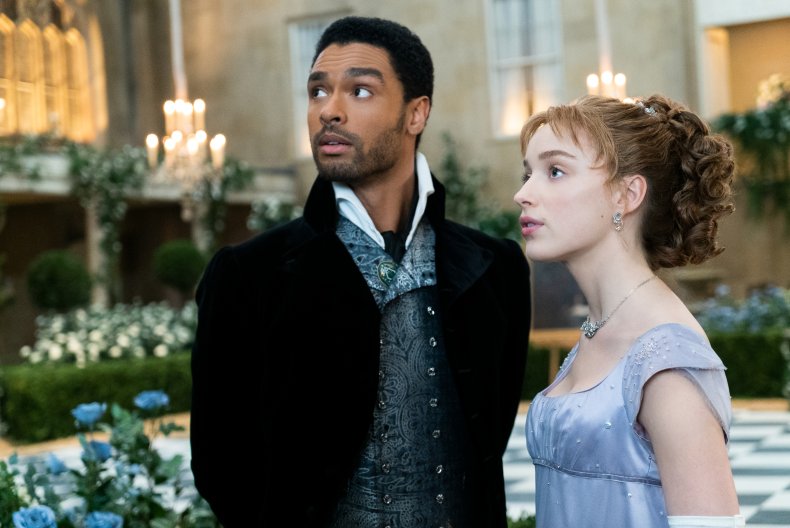 50. Self Made: Inspired by the life of Madam C.J. Walker (RT score 68%)
Starring Octavia Spencer and Tiffany Haddish, Self Made is a fictionalized depiction of the story of America's first Black, self-made woman millionaire.
49. Grand Army (71%)
Five high school students struggle with issues including rape culture, racism and sexual identity.
48. Outer Banks (71%)
John B (Chase Stokes) enlists his best friends to hunt for a treasure linked to his father's disappearance in this soapy teen drama.
47. Troy: Fall of a City (71%)
The epic tale of the siege of Troy is retold in this eight-part miniseries.
46. Safe (71%)
Widower Tom Delaney (Michael C. Hall) uncovers dark secrets about those in his life as he searches for his missing 16-year-old daughter.
45. Wanderlust (71%)
After an accident, therapist Joy Richards (Toni Collette) tries to salvage her marriage by opening up the relationship.
44. Designated Survivor (71%)
Thomas Kirkman (Kiefer Sutherland)—the "designated survivor"—becomes president after an explosion at the U.S. Capitol kills those ahead of him in the presidential line of succession on the night of the State of the Union address.
43. Sacred Games (76%)
An honest Mumbai police officer (Saif Ali Khan) embarks on a mission to save his city after receiving a cryptic warning.
42. House of Cards (77%)
Adapted from a British series of the same name, House of Cards tells the story of congressman Frank Underwood (Kevin Spacey) and his wife Claire Underwood (Robin Wright) on their quest for power in Washington, D.C.
41. She's Gotta Have It (78%)
Spike Lee revisits his first feature film, telling the story of artist Nola Darling (DeWanda Wise) as she juggles three lovers.
40. Seven Seconds (78%)
Tensions flare in Jersey City after the death of a Black teenager by a white police officer in a hit-and-run accident.
39. Black Earth Rising (79%)
Michaela Coel plays Kate Ashby, a legal investigator who survived the Rwandan genocide and was adopted by an international criminal lawyer.
38. Stateless (81%)
An Australian series starring Cate Blanchett that focuses on four strangers in an immigration detention center in the Australian desert, loosely inspired by real-life events.
37. The Get Down (81%)
Created by Baz Luhrmann, this one-season show tells the story of the rise of hip-hop music through the eyes of young people living in the Bronx.
36. Ozark (81%)
Financial advisor Martin Byrde (Jason Bateman) relocates his family to the Missouri Ozarks, where he starts laundering money to appease a drug boss.
35. The Stranger (83%)
A stranger tells Adam Price (Richard Armitage) a shocking secret about his wife that turns his life upside down.
36. Armistead Maupin's Tales of the City (83%)
Laura Linney stars as Mary Ann Singleton in this reboot based on Armistead Maupin's much-loved book series.
37. Marvel's Jessica Jones (82%)
Jessica Jones (Krysten Ritter) is a former superhero who opens her own detective agency.
36. The OA (84%)
Prairie Johnson (Brit Marling) resurfaces after being missing for seven years in this mystery drama.
35. Narcos: Mexico (85%)
A companion series to Narcos, this series explores the origins of Mexico's drug war.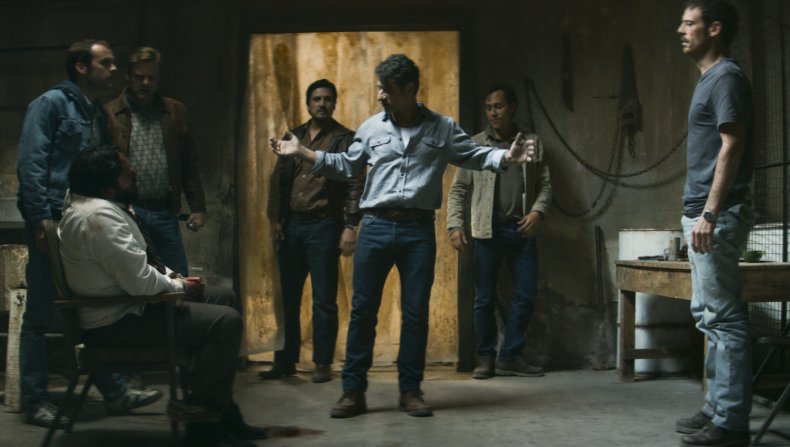 34. The Society (86%)
A group of teenagers return from a field trip to discover all the adults in their Connecticut town have vanished.
33. The Innocents (86%)
Teen lovers June and Harry run away together, and discover June has extraordinary powers.
32. The Spy (86%)
Inspired by the real-life story of former Mossad agent Eli Cohen (played by Sacha Baron Cohen), who went undercover in Syria in the early 1960s.
31. Lucifer (86%)
Lucifer Morningstar (Tom Ellis), bored with Hell, moves to Los Angeles, where he runs a nightclub and starts helping the LAPD solve cases.
30. Atypical (87%)
Sam Gardner, a 18-year-old with autism, decides he is ready to start dating.
29. I Am Not Okay With This (87%)
Teen Sydney Novak navigates high school, family drama and her sexuality while dealing with mysterious new superpowers.
28. Gilmore Girls: A Year In The Life (87%)
A four-part series that takes viewers back to Stars Hollow to catch up with Lorelai and Rory Gilmore, almost 10 years after the seventh season of Gilmore Girls aired.
27. Longmire (88%)
Based on the Walt Longmire mystery novels by author Craig Johnson, the show follows Walt Longmire, the dedicated sheriff of fictional Absaroka County, Wyoming.
26. Grace and Frankie (88%)
Two women (played by Jane Fonda and Lily Tomlin) are brought together when their husbands reveal they have been having an affair and are getting married.
25. Bridgerton (89%)
Shonda Rhimes's first scripted Netflix series follows Daphne Bridgerton (Phoebe Dynevor) as she makes her debut onto Regency London's competitive marriage market.
24. Dead To Me (89%)
Recently widowed Jen (Christina Applegate) bonds with Judy (Linda Cardellini) after meeting in a grief support group.
23. Narcos (89%)
A gritty series that chronicles the life of Colombian drug lord Pablo Escobar, and other drug kingpins.
22. You (90%)
Charming bookseller Joe Goldberg (Penn Badgeley) goes to extreme lengths to win the affections of a customer he falls for.
21. Orange Is The New Black (90%)
Piper Chapman (Taylor Schilling) swaps her comfortable middle class life for an orange jumpsuit and adjusts to life inside a women's federal prison.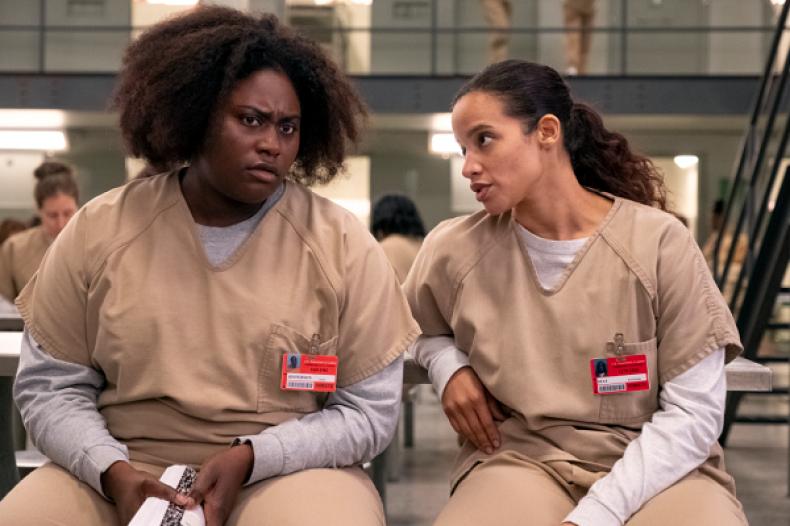 20. The Last Kingdom (91%)
Based on The Saxon Stories novels by Bernard Cornwell, this historical fiction drama follows Uhtred —who was born a Saxon but raised by Vikings.
19. The Crown (91%)
One of Netflix's most popular series, The Crown portrays the life and reign of Queen Elizabeth II.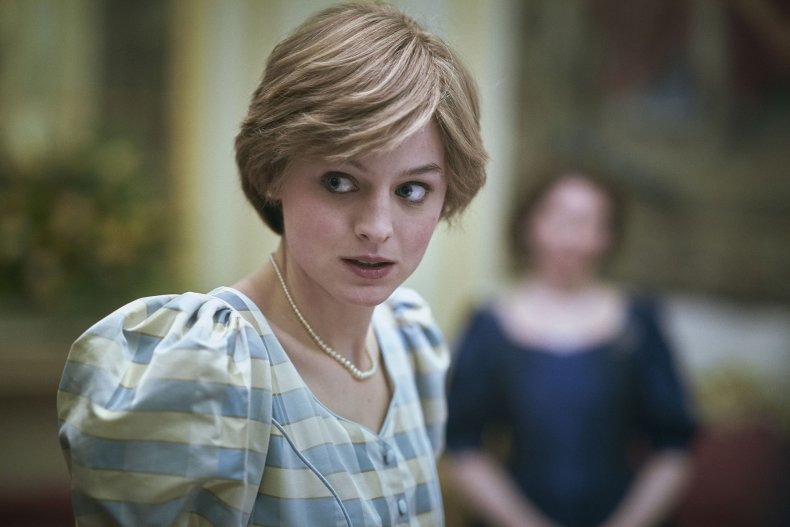 18. Criminal: UK (92%)
Part of an anthology series set within the walls of a police interrogation room, investigators question suspects in a bid to get at the truth.
17. Money Heist/La Casa De Papel (93%)
A wildly popular Spanish series that tells the story of two heists, one on the Royal Mint of Spain and the other on the Bank of Spain.
16. Bodyguard (93%)
David Budd (Richard Madden), an army veteran suffering from PTSD, is assigned to protect U.K. Home Secretary Julia Montague (Keeley Hawes) in this British political thriller.
15. Peaky Blinders (93%)
This British period drama, starring Tom Hardy and Cillian Murphy, follows the exploits of the Shelby crime family in Birmingham, England.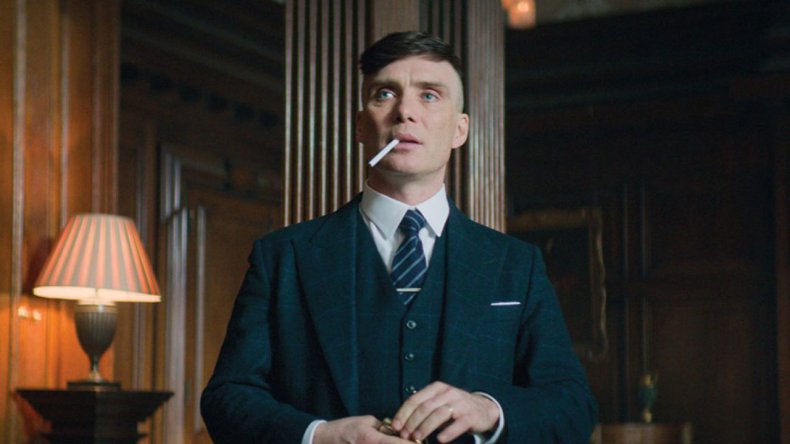 14. Cobra Kai (93%)
Set 34 years after 1984's The Karate Kid, Johnny Lawrence (William Zabka) reopens the Cobra Kai karate dojo, reigniting his rivalry with Daniel LaRusso (Ralph Macchio).
13. Dark (95%)
After children start vanishing in a small German town, a time travel conspiracy spanning several generations is unfurled.
12. Unorthodox (96%)
Inspired by Deborah Feldman's memoir, Unorthodox: The Scandalous Rejection of My Hasidic Roots, a 19-year-old Jewish woman flees her unhappy marriage and life in an ultra-Orthodox community in Brooklyn, New York City in this four-part miniseries.
11. When They See Us (96%)
Ava DuVernay's heart-wrenching series tells the story of the "Central Park Five"—the five Black and Hispanic teenagers falsely accused and convicted of raping a jogger.
10. Elite (97%)
This Spanish teen drama follows three working class friends who are offered scholarships to the most exclusive private school in Spain.
9. The Queen's Gambit (97%)
Orphaned chess prodigy Beth Harmon (Anya Taylor-Joy) rises to the top of the chess world while struggling with addiction.
8. Lupin (98%)
Inspired by the adventures of gentleman thief Arsène Lupin, Omar Sy stars as Assane Diop, a professional thief seeking to avenge his father's death.
7. Unbelievable (98%)
Based on a Pulitzer Prize-winning article, this miniseries starring Toni Collette and Merritt Wever follows Marie, a teenager charged with lying about being raped, and the two detectives who work to discover the truth.
6. Mindhunter (97%)
FBI agents Holden Ford (Jonathan Groff) and Bill Tench (Holt McCallany) get inside the minds of imprisoned serial killers, in a bid to use the knowledge to solve cases.
5. Alias Grace (99%)
Based on the Margaret Atwood's award-winning novel, Alias Grace tells the story of Grace Marks (Sarah Gadon), a poor Irish immigrant and domestic servant accused and convicted of the double murder of her employer and his housekeeper.
4. Giri/Haji (100%)
A detective from Tokyo travels to London to search for his brother in this British television series. Though critically acclaimed, it was canceled after one season.
3. Dash & Lily (100%)
Cynical Dash (Austin Abrams) and hopeless romantic Lily (Midori Francis) trade messages in a notebook they pass back and forth across New York City.
2. Feel Good (100%)
A semi-autobiographical series from Canadian comedian Mae Martin, the series follows recovering addict Mae as she starts dating a woman named George.
1. The Baby-sitters Club (100%)
A group of friends start a babysitting business in this reboot based on the beloved children's book series.