50 of the Best Posthumous Albums of All Time
When musicians die, their music lives on. In some cases, albums released after the death of the artist brings a poignant quality to their work, inviting listeners to hear the music in a new light. Stacker gathered information from various news and entertainment sources like Variety, Paste, Vice, and Rolling Stone to compile a list of 50 of the best posthumous albums by some of music's greats.
Whether a solo album by a former member of one of Canada's great rock bands, a spoken-word album by a lizard king with a backing track by the band he left behind, or a live album by a band that defined an era of confused flannel-wearing kids, they have all become an important part of music history. Some albums were released within days or months of the artist's passing, and others came years or decades later. Not all the stories are pretty, nor all the albums perfect, but they have each earned their spot on this list for one reason or another. These acclaimed albums span different genres, decades, and cultures.
Many of the artists on this list died young. Several were members of the infamous and unfortunate 27 Club. Many of their deaths seemed senseless and violent, including airplane crashes and drug overdoses. Perhaps their deaths colored the way fans viewed the albums released by families, estates, or record companies after they died.
One of the albums was a debut released just a month after the death of a teenage Mexican American singer who was killed in a plane crash. Several albums on this list flew up the charts, extending and solidifying the place of the artists in the annals of the music industry.
Sit back, turn up the volume, and join Stacker as we pay tribute to these late, great artists and the albums they left behind.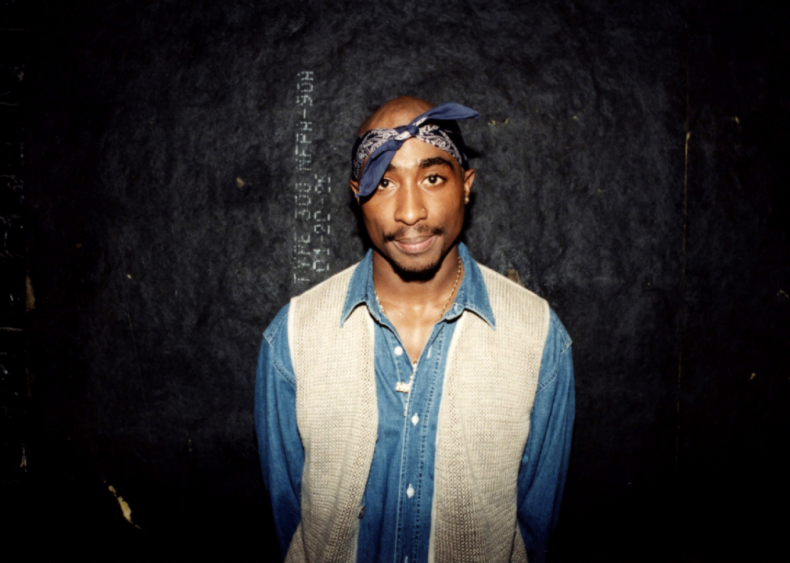 'The Don Killuminati: The 7 Day Theory' by Tupac Shakur
Tupac Shakur recorded the tracks for his fifth studio album in August 1996. By the time of its release on Nov. 5 of the same year, under his alias Makaveli, Shakur had been killed in a drive-by shooting in Las Vegas. The album was one of the rapper's darkest, and though Tupac's career was short, he is still considered by many, including other rappers, to be one of the greatest rappers of all time.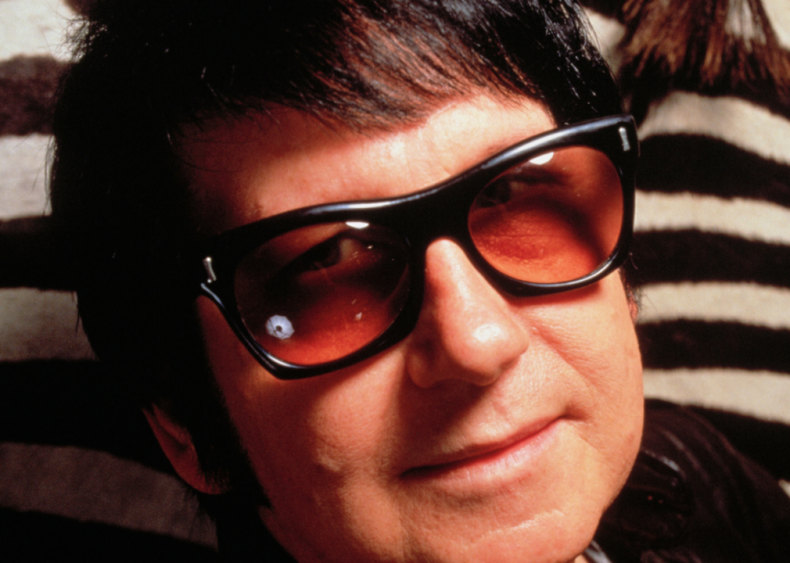 'Mystery Girl' by Roy Orbison
While visiting his mother's home in December 1988, Roy Orbison suffered the heart attack that ultimately killed him. After his death at 52, "Mystery Girl" was released on Jan. 31, 1989. It was his first studio album with new material since 1979 and featured contributions from other musical greats.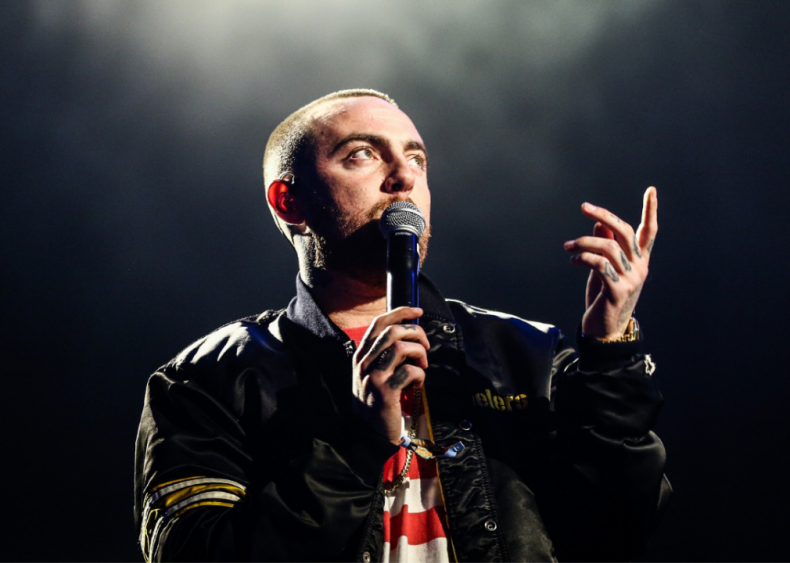 'Circles' by Mac Miller
Music heavyweight Jon Brion worked with Mac Miller on what would be his final album. Released after his untimely death at 26 from an accidental drug overdose, "Circles" was meant to be a companion album to "Swimming," the album released two months before Miller's death. Many saw the album as a reflection on the mental health struggles of the millennial generation.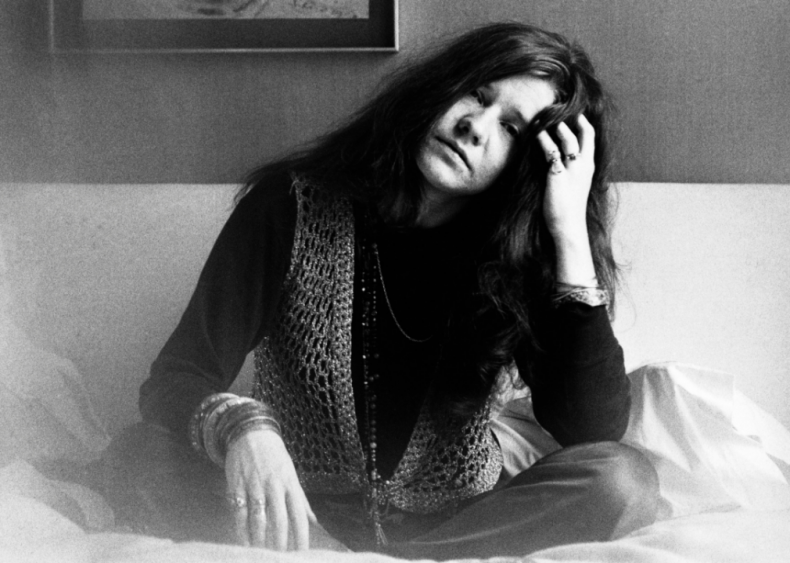 'Pearl' by Janis Joplin
Released three months after Janis Joplin's death from a heroin overdose at the age of 27 in October 1970, "Pearl" was her second and final studio album and includes the posthumous hit "Me and Bobby McGee." It peaked at #1 on the Billboard chart and continues to impress listeners. In 2012, the album made Rolling Stone magazine's list of the 500 Greatest Albums of All Time.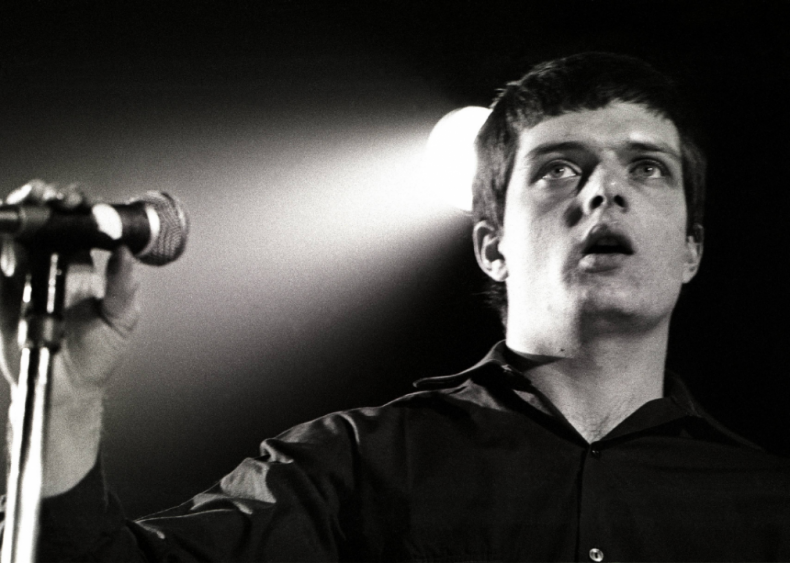 'Closer' by Joy Division
At the age of 23, Joy Division lead singer and lyricist Ian Curtis hung himself in his kitchen just before the band was set to head out on an American tour. A vinyl reissue of their posthumous album "Closer" comes 40 years after its original release in 1980 just months after Curtis' death, proving the timelessness of the post-punk British band.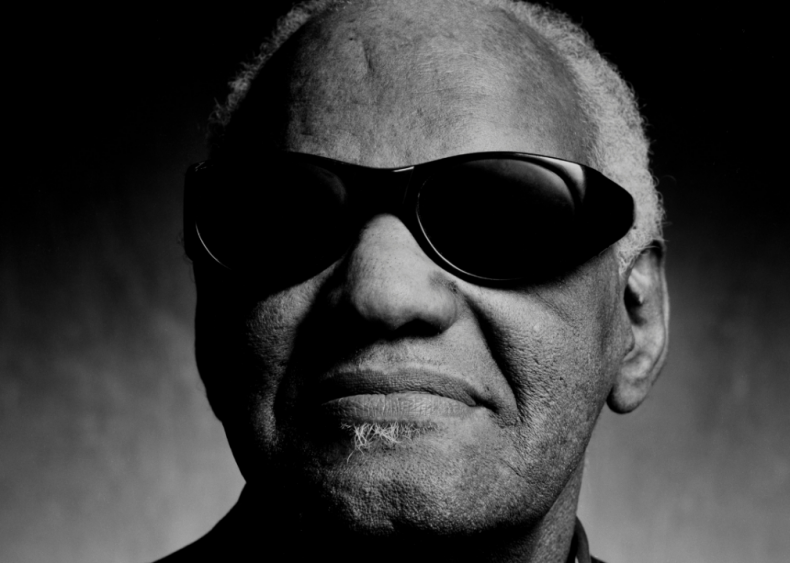 'Genius Loves Company' by Ray Charles
The late, great Ray Charles completed his final album, "Genius Loves Company," a series of duets, with the help of fellow music greats including Van Morrison, Sir Elton John, and Norah Jones. The album, released less than three months after Charles' death at 73 of complications from liver disease, shot up the Billboard charts, won eight Grammy awards, and was his first top-10 album in 40 years.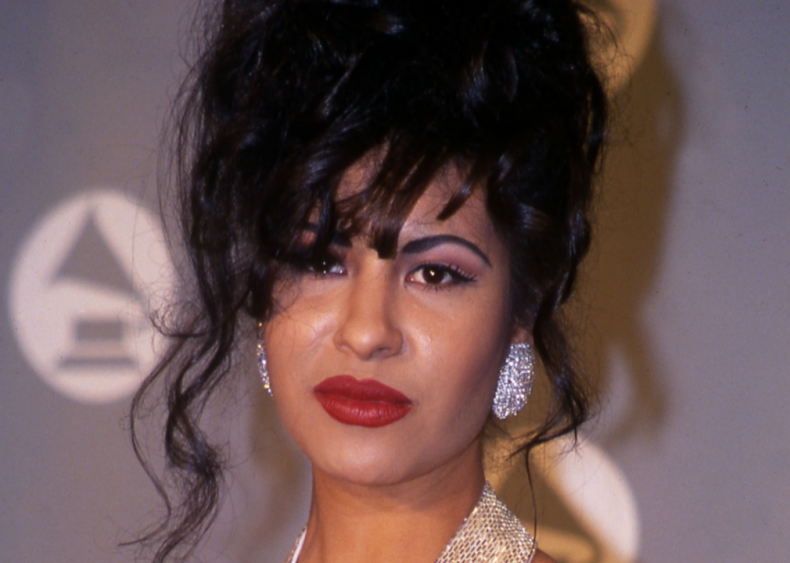 'Dreaming Of You' by Selena
American singer Selena was shot dead by the former president of her fan club, Yolanda Saldívar, on March 31, 1995, at 23 years old. Her fifth and final studio album, "Dreaming of You" was the only album not produced by her family. Having left an indelible mark, it remains one of the best-selling Latin albums in the U.S. of all time.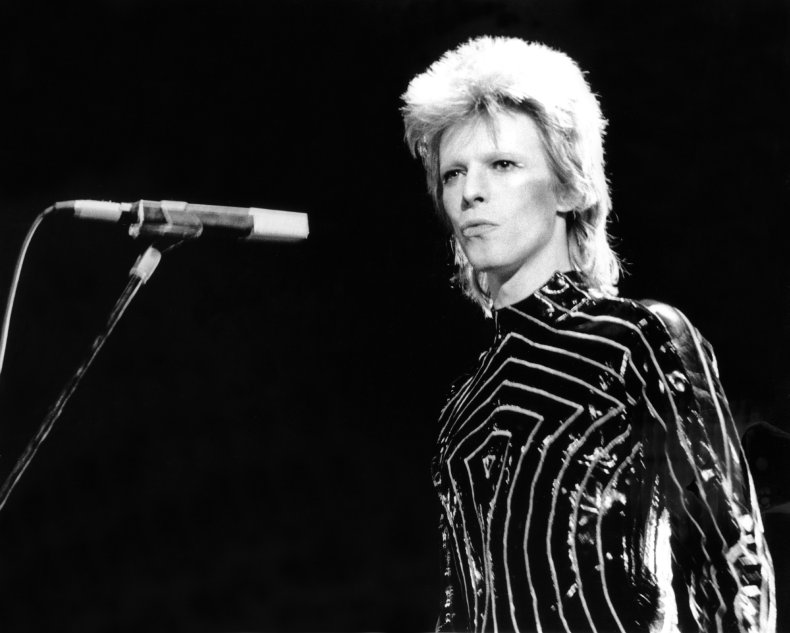 'Blackstar' by David Bowie
Technically not posthumous but close enough to tinge his last album with the melancholy quality of posthumous works, David Bowie's "Blackstar" is an intoxicating album with a motif of death. Writing for The Guardian, Jude Rogers called "Blackstar" "the biggest work of death-art ever to hit the internet." Indeed, the album, released on the singer's 69th birthday and just two days before his death on Jan. 10, 2016, left fans wondering about his death from liver cancer and became his first #1 record in the United States.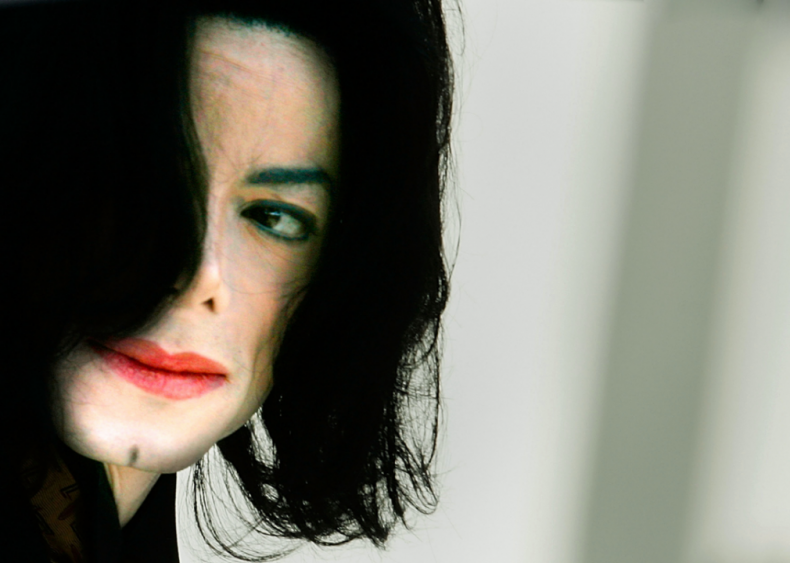 'Xscape' by Michael Jackson
The king of pop's second posthumous album, "Xscape," was better received by critics than the first controversial album, "Michael," which was released after his death at 50 from cardiac arrest due to a combination of drugs given to Jackson by his personal physician. The album features eight songs that came from unfinished tracks Jackson originally recorded between 1983 and 2002. "Xscape" was released on May 9, 2014.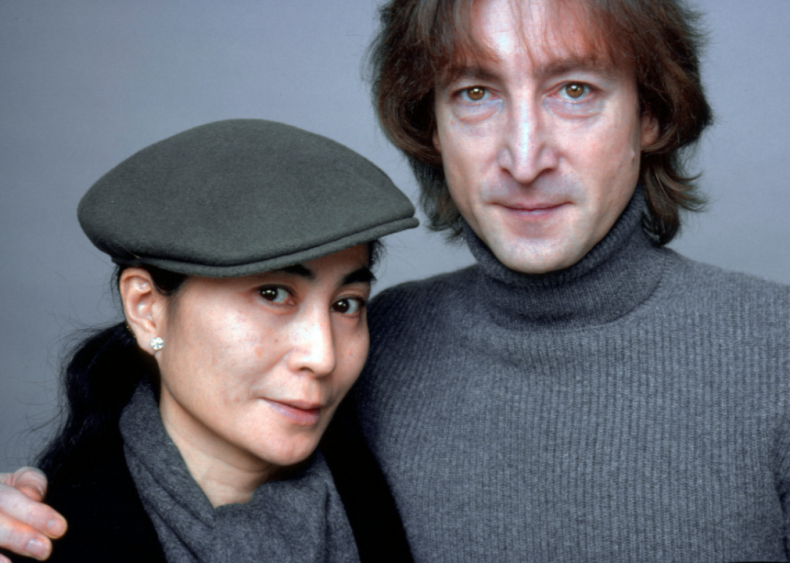 'Milk and Honey' by John Lennon and Yoko Ono
The recordings sessions for the final album released when John Lennon was alive, "Double Fantasy," were meant to yield two albums. Lennon was shot on Dec. 8, 1980 by a fan, so he never finished the second album. Yoko Ono did manage to release some of the material more than three years later in 1984 with the posthumous album "Milk and Honey," Ono and Lennon's sixth and final album together.
You may also like: 30 musicians with legendarily long careers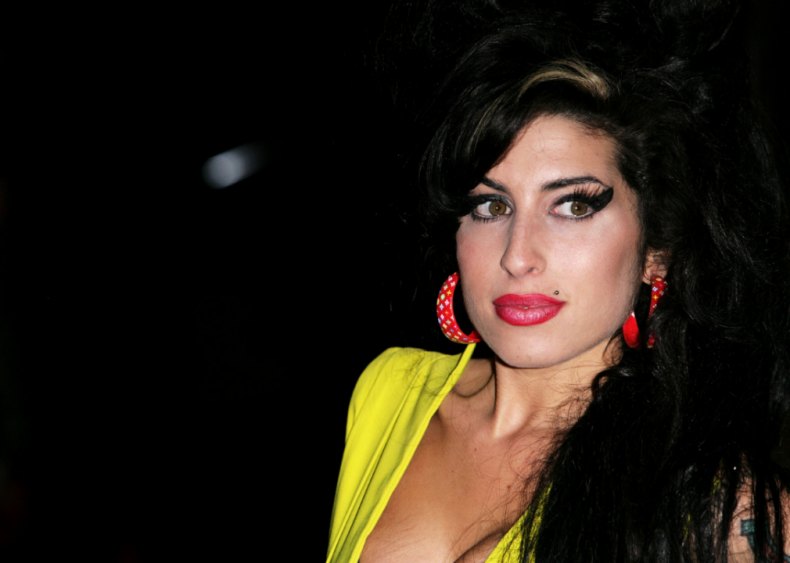 'Lioness: Hidden Treasures' by Amy Winehouse
The album "Lioness: Hidden Treasures" featured unreleased songs and demos by Winehouse and was released on Dec. 2, 2011. Singer-songwriter Bryan Adams took the album's photo, and Winehouse's family gave the OK to record producers Salaam Remi and Mark Ronson to put the album together. Winehouse died of alcohol poisoning on July 23, 2011, at the age of 27.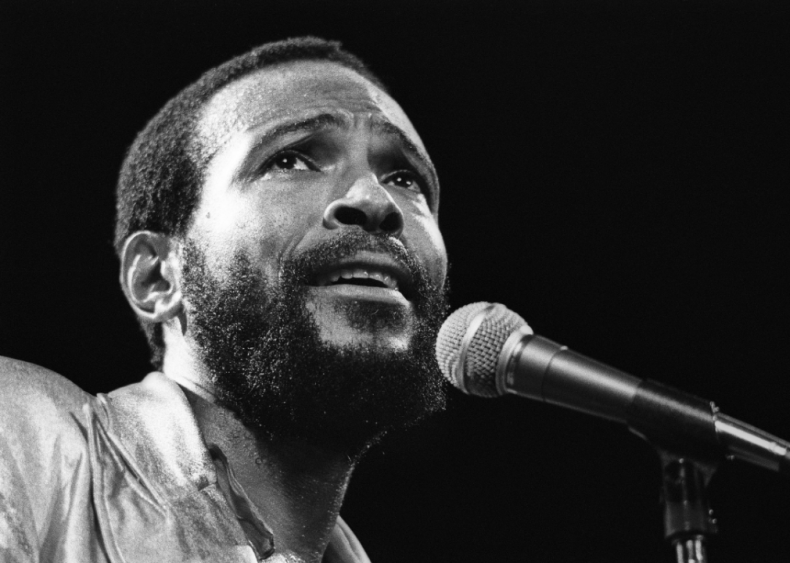 'Vulnerable' by Marvin Gaye
The third posthumous album by Marvin Gaye, "Vulnerable," saw its beginning during a 1967 recording session with Bobby Scott. Originally titled "The Ballads," the album was set for a 1979 release, though the singer decided it simply wasn't ready. It wouldn't come out until 1997, 13 years after the singer's father shot and killed him.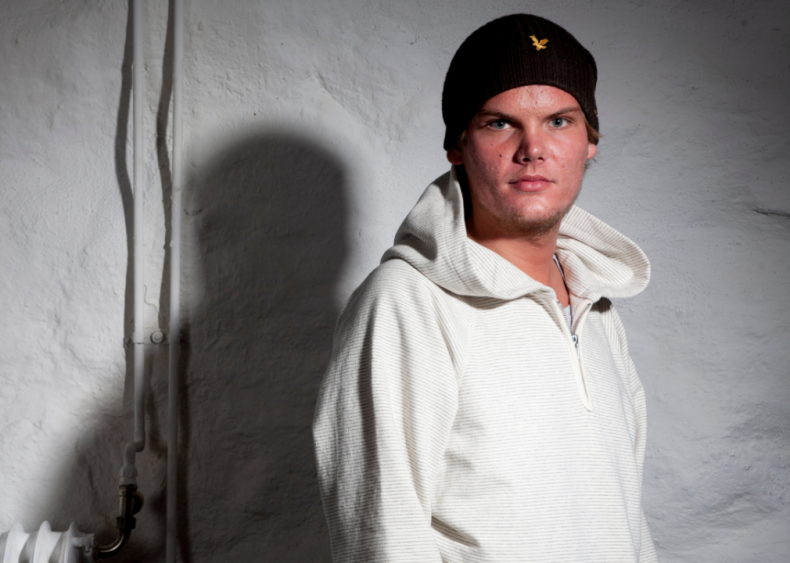 'TIM' by Avicii
"TIM" is the first album release following Swedish EDM (electronic dance music) producer and DJ Avicii's death by suicide on April 20, 2018. The tone of the album that was near completion at the time of Avicii's death, and finished by his creative partners, was dark and telling. The album title is a reference to Avicii's birth name, Tim Bergling.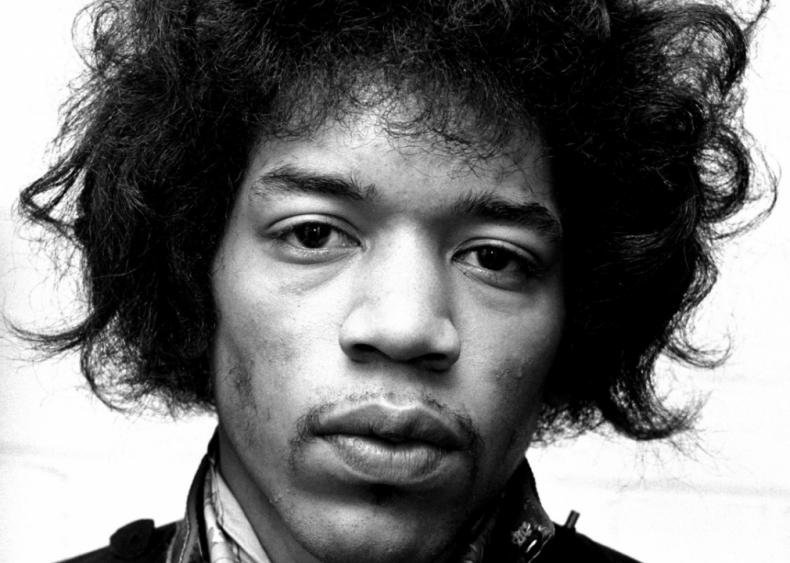 'First Rays of the New Rising Sun' by Jimi Hendrix
Jimi Hendrix died of a drug overdose on Sept. 18, 1970, at age 27. The legendary guitarist had released three studio albums. "First Rays of the New Rising Sun," released in 1997 after his family regained control of Hendrix's estate, is believed to be the album he was working on just before he died.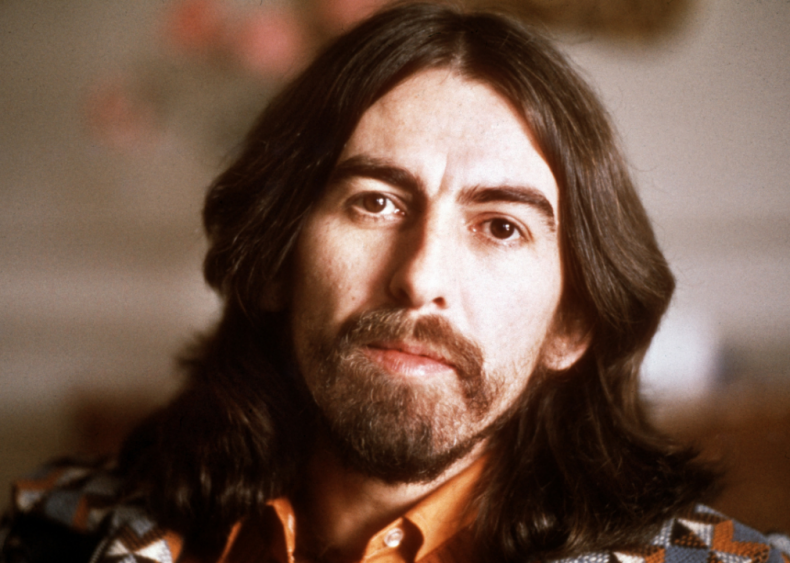 'Brainwashed' by George Harrison
The 12th album by former Beatle George Harrison was released on Nov. 18, 2002, almost a year after his death from cancer. "Brainwashed" may have appeared during Harrison's lifetime if it weren't for a 1997 throat cancer diagnosis and a knife attack by a fan in 1999. Dhani Harrison served as one of the producers on his father's final album.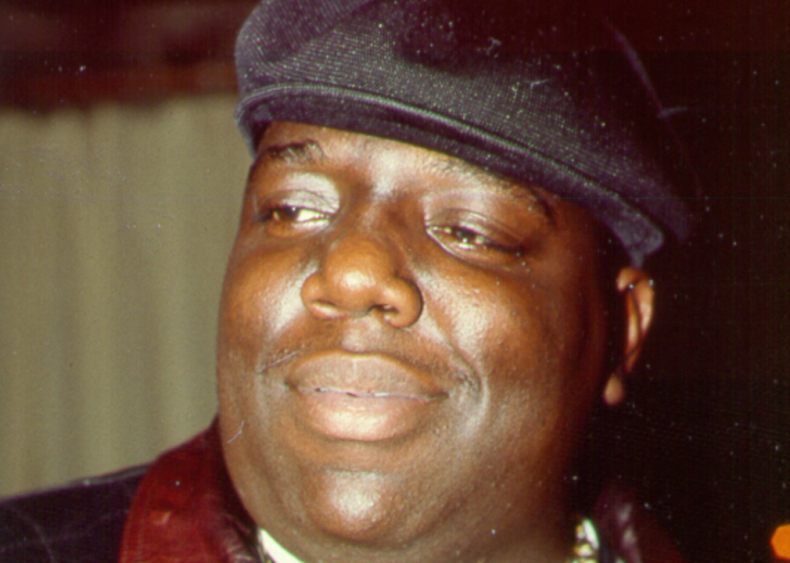 'Life After Death' by The Notorious B.I.G.
The Notorious B.I.G.'s double album "Life After Death" was released 16 days after he was killed in a drive-by shooting on March 9, 1997. With a prophetic album cover, "Life After Death" performed well, racing up the Billboard charts to #1. Released by Bad Boy Records, it featured guest collaborators from the hip-hop world including Jay-Z, Lil' Kim, and Puff Daddy.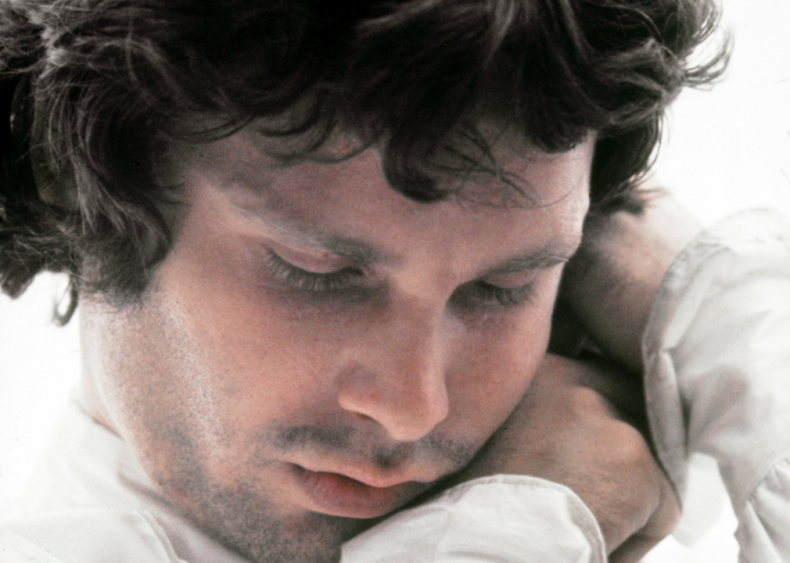 'An American Prayer' by The Doors
The final studio album featuring Doors frontman Jim Morrison, "An American Prayer," was released seven years after his death and received a strong response from critics and fans who seemed to either love or hate it. Morrison died at 27 in a bathtub in Paris in 1971, and though his death certificate claims that the singer died from natural causes, suspicions remain. The posthumous album featured recordings of Morrison's spoken-word poetry, with his band handling the backing tracks.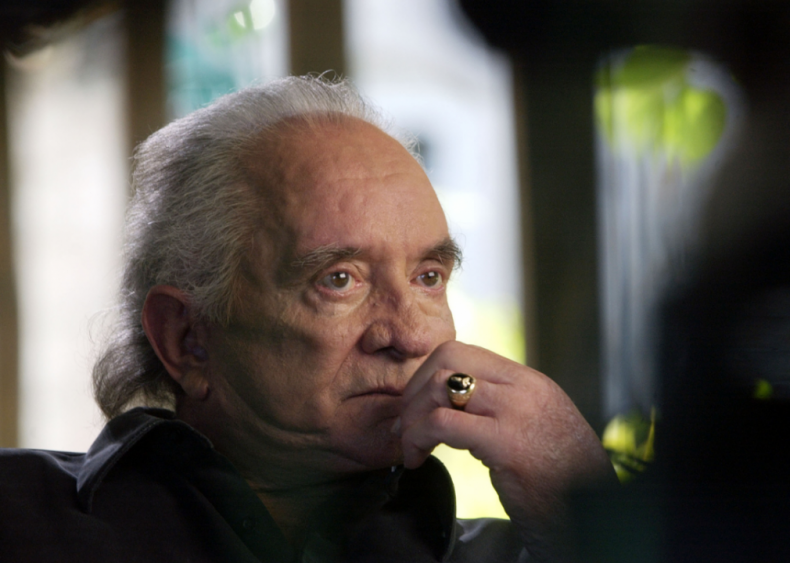 'American V: A Hundred Highways' by Johnny Cash
The fifth album in Johnny Cash's American Recordings series produced by Rick Rubin, "American V: A Hundred Highways" featured two new songs and several covers, including Gordon Lightfoot's "If You Could Read My Mind" and a reworking of Bruce Springsteen's "Further On (Up The Road)." The album was the ninth #1 country album for The Man In Black, who died three years prior to its release on July 4, 2006.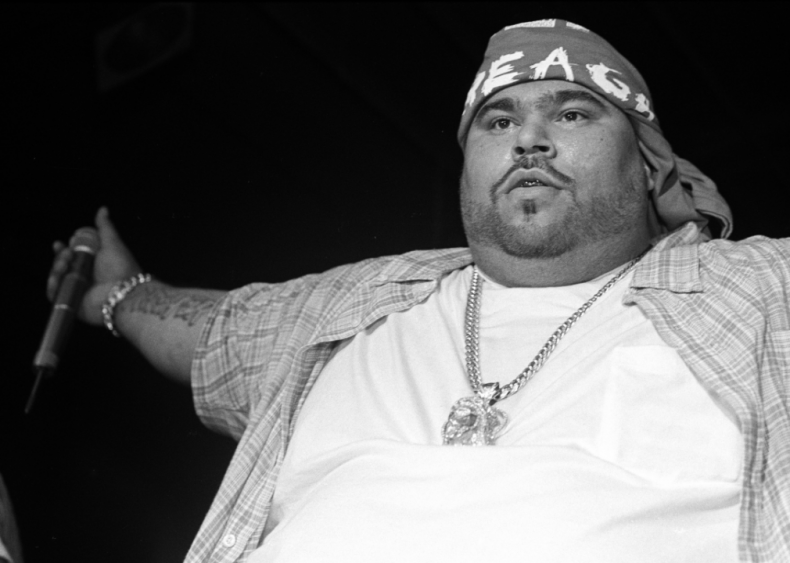 'Yeeeah Baby' by Big Pun
Latino hip-hop artist Big Pun died in February 2000 of heart failure. The album "Yeeeah Baby," Big Pun's second and final studio album, was released just months after his death. Two of Big Pun's biggest hits, "It's So Hard" and "100%," were featured on the album, which peaked at #3 on the Billboard 200.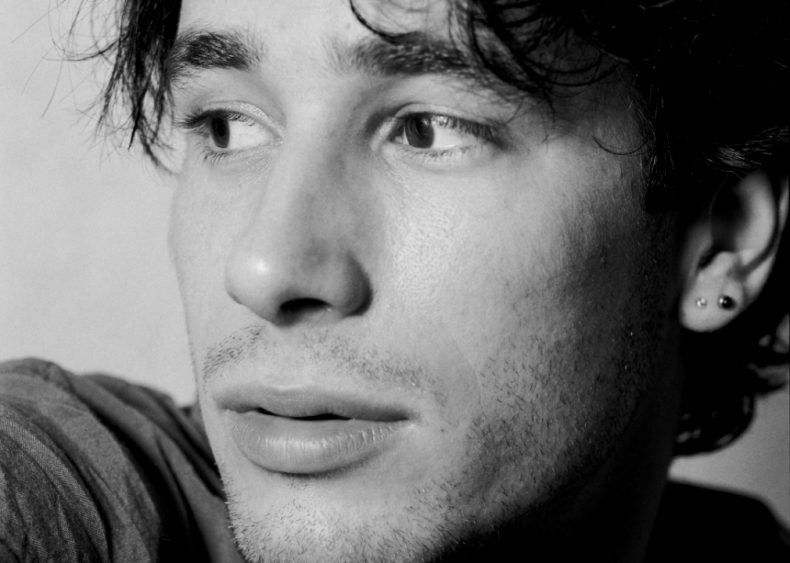 'Sketches for my Sweetheart the Drunk' by Jeff Buckley
Jeff Buckley drowned at the age of 30 after releasing only one album, "Grace." "My Sweetheart the Drunk" was the original name intended for his second album, which Buckley had been working on before his death. His band completed the tracks from previously recorded demos and session material, adding "Sketches For" to indicate that it was an unfinished work. The album was released on May 26, 1998, almost one year after Buckley's death.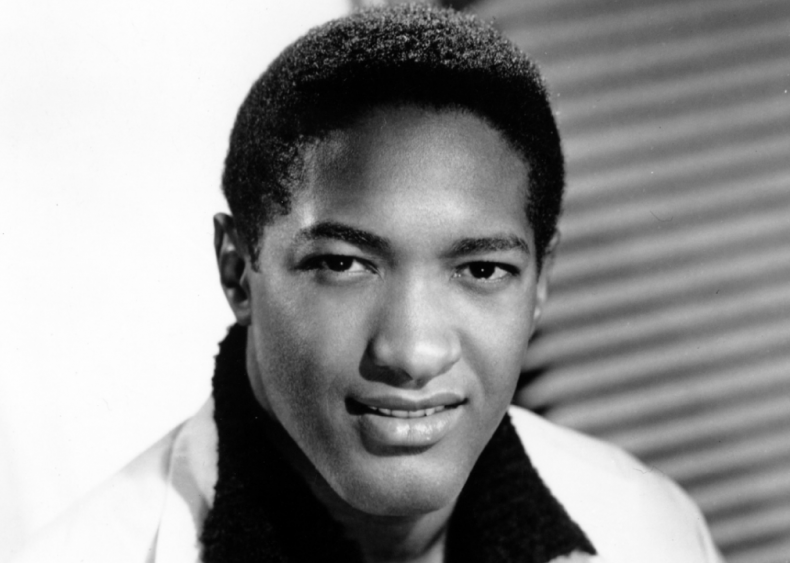 'Shake' by Sam Cooke
The suspicious death of Sam Cooke on Dec. 11, 1964 was ruled a justifiable homicide. Released in January 1965, his posthumous album "Shake" included the title track, which became a #2 hit on the Billboard singles chart. It also included an edited version of "A Change Is Gonna Come" and songs from earlier recording sessions.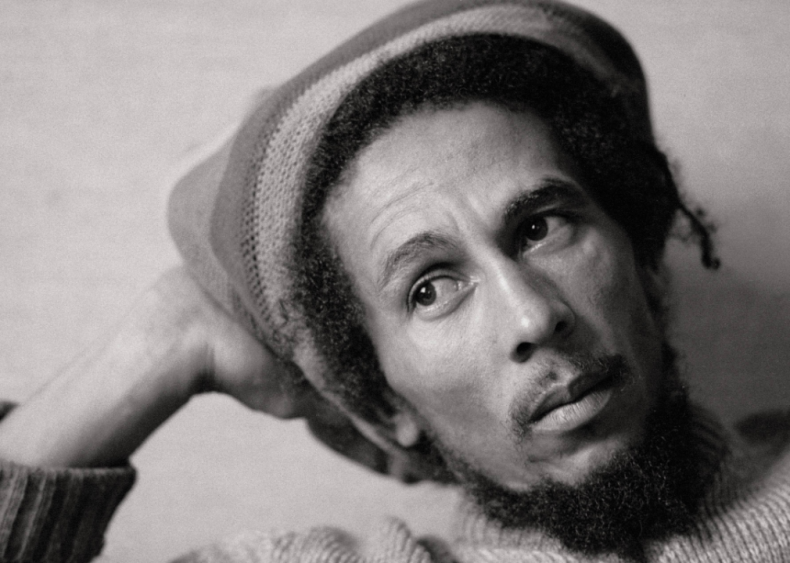 'Confrontation' by Bob Marley
Released two years after Bob Marley's death in May 1981 from an acral lentiginous melanoma, "Confrontation" marked the release of his track "Buffalo Soldier." The song became one of Marley's greatest hits and had an interesting story behind it.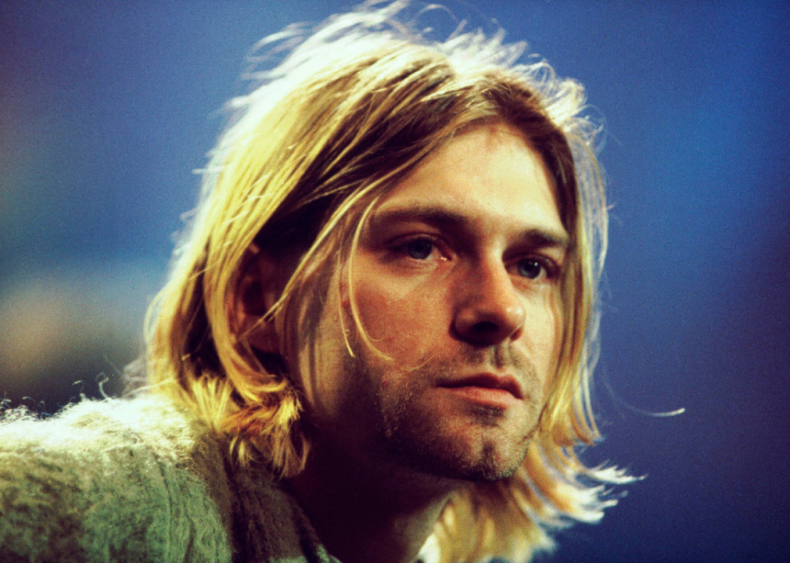 'MTV Unplugged in New York' by Nirvana
Nirvana's frontman, Kurt Cobain, died on April 5, 1994 by suicide at the age of 27. The band's appearance five months earlier on "MTV Unplugged" left behind a gift whose value no one understood at the time. That raw acoustic performance on Nov. 18, 1993 became Nirvana's unintentional posthumous album upon its release just under a year later.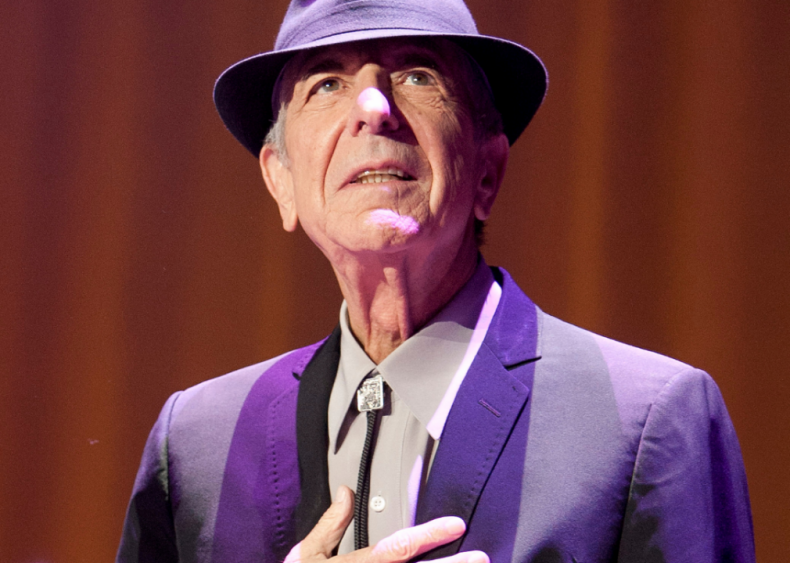 'Thanks for the Dance' by Leonard Cohen
Columbia Records and Legacy Recordings released Leonard Cohen's final album on Nov. 22, 2019. "Thanks for the Dance" was a brief 29 minutes and contained only nine songs, but Cohen fans and critics were pleased and found the album to be a fitting farewell from the poetic artist. Cohen died three years before the album's release in November 2016 at the age of 82.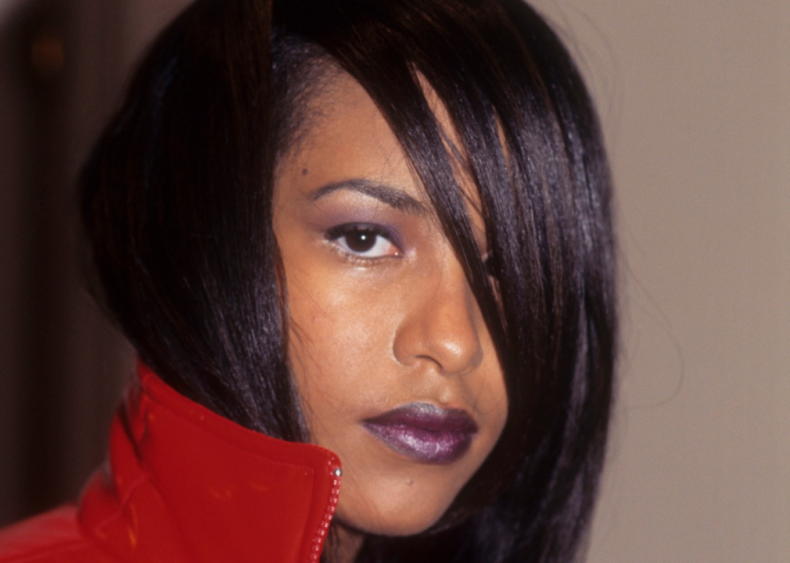 'I Care 4 U' by Aaliyah
Aaliyah died in a plane crash in the Bahamas after filming a music video in August 2001 at the age of 22. The title track from "I Care 4 U" was written by Missy Elliott and Timbaland and is a romantic R&B ballad. The posthumous album was released on Dec. 10, 2002.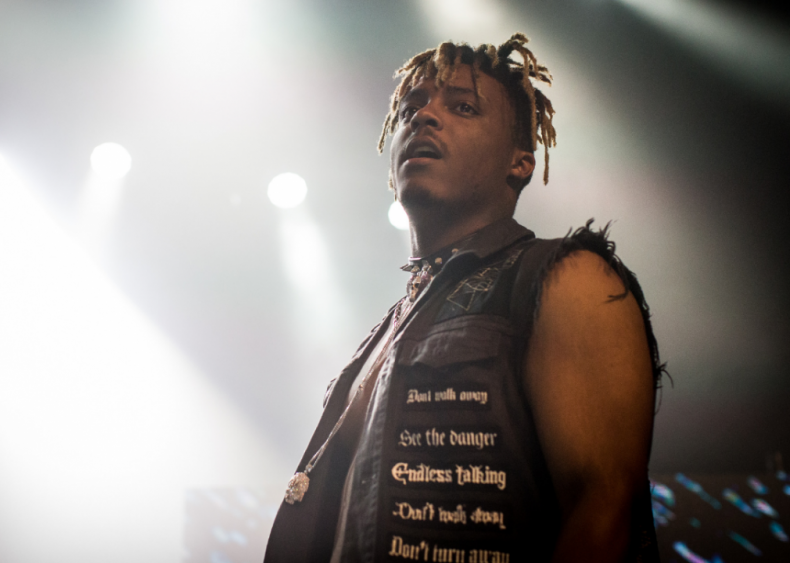 'Legends Never Die' by Juice WRLD
Released on July 10, 2020, just seven months after the rapper's death, "Legends Never Die" featured 21 tracks and raced up the Billboard chart, debuting at #1. Juice WRLD, born Jarad Anthony Higgins, died of an accidental drug overdose on December 8, 2019. The album featured Marshmello, Polo G, Trippie Redd, Halsey, and the Kid Laroi.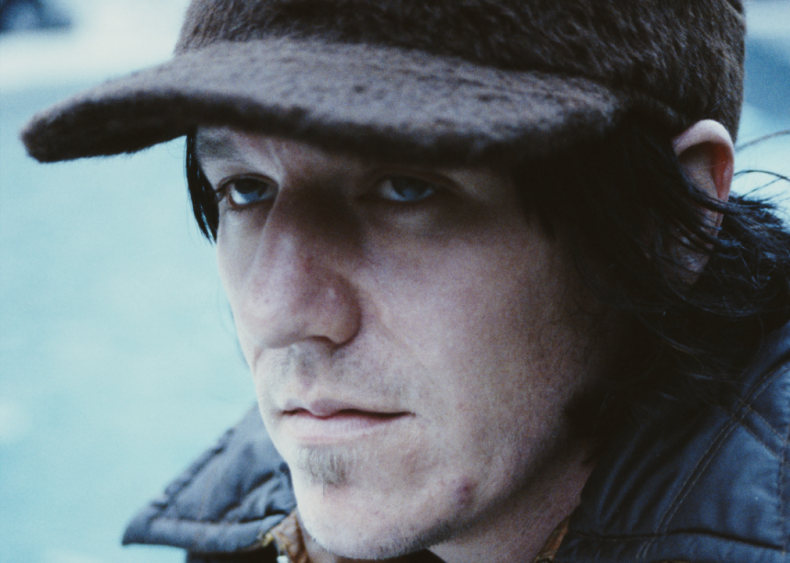 'From a Basement on the Hill' by Elliott Smith
There are still questions surrounding Elliott Smith's stabbing death on Oct. 21, 2003, though suicide remains the likeliest cause. The posthumous release of "From a Basement on the Hill" in October 2004 featured both acoustic ballads and psychedelic rock. The 15-track album featured the songs "Pretty (Ugly Before)" and "Twilight" and was the only Smith album that hit the Top 20.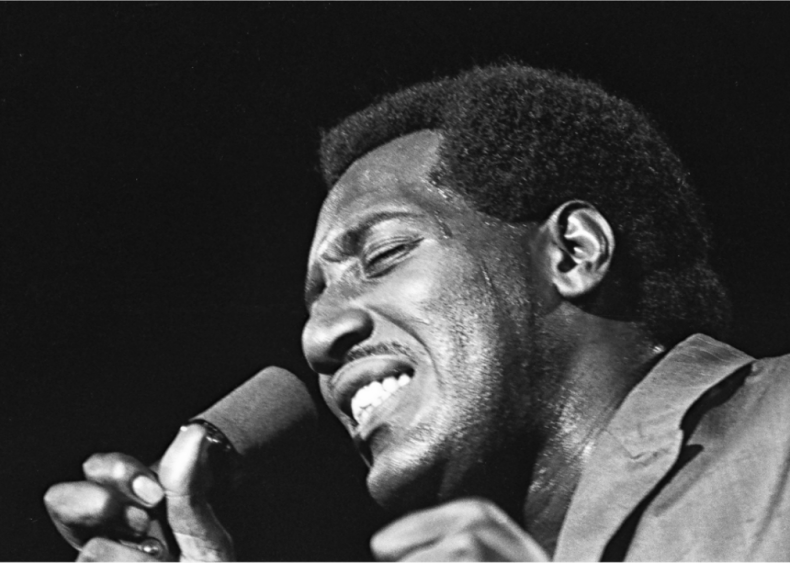 'The Dock of the Bay' by Otis Redding
"The Dock of the Bay" was released just two months after Otis Redding was killed in a plane crash at 26. Standards including Billy Hill's "The Glory of Love" and Jimmy Cox's "Nobody Knows You (When You're Down and Out)" were brought back to life with Redding's soulful sound. The title track, "(Sittin' On) The Dock of the Bay," became a posthumous hit.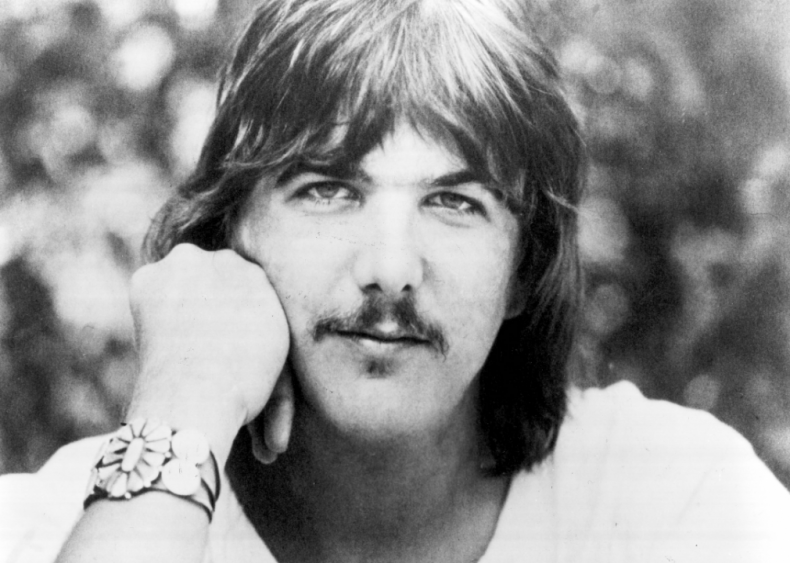 'Grievous Angel' by Gram Parsons
Gram Parsons died just days after the completion of "Grievous Angel." The album was a blend of many genres including country, folk, and rock and was released four months after the singer's overdose death on Sept. 19, 1973 in the desert. That tale is a wild one, even for the music industry.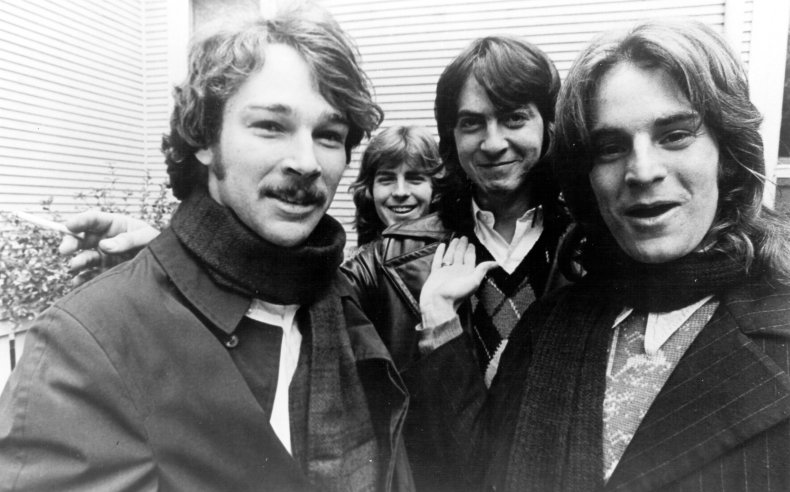 'I Am the Cosmos' by Chris Bell
One of the founding members of the Memphis band Big Star, Chris Bell left the group after their first album. His only solo undertaking, "I Am the Cosmos," was released in February 1992, 14 years after his death in a car crash at the age of 27. One of the album's songs, "Speed of Sound," was used in the 2008 film "Nick & Norah's Infinite Playlist."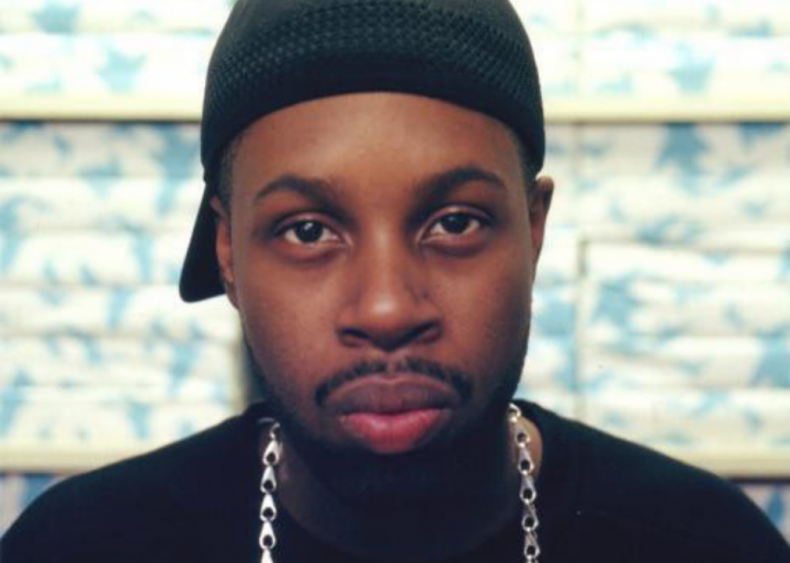 'The Shining' by J Dilla
Hip-hop artist J Dilla, born James Dewitt Yancey, died from rare blood disease TTP and (possibly) lupus on Feb. 10, 2006. Dilla asked his friend and rap artist Karriem Riggins to help him finish "The Shining." The album was released six months after his death and featured 12 tracks with guest collaborators Common, Busta Rhymes, and D'Angelo.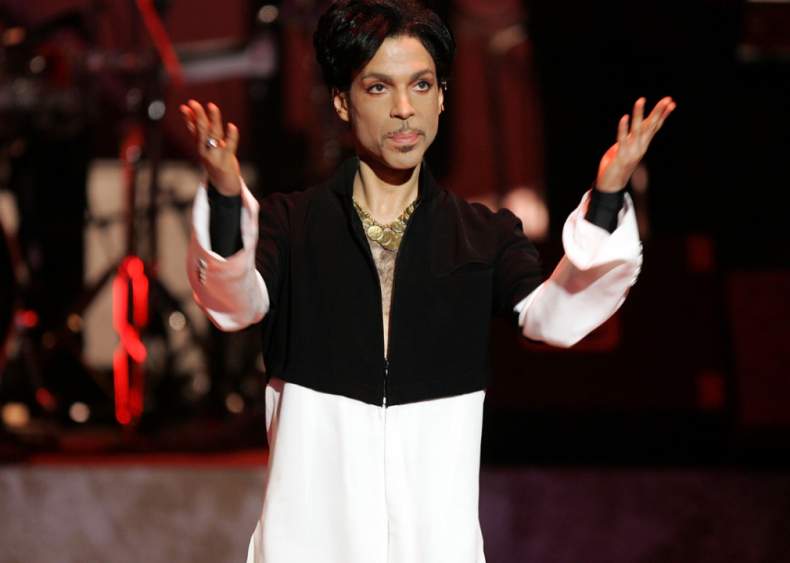 'Piano & a Microphone 1983' by Prince
The posthumously released "Piano & a Microphone 1983" was a demo album released on Sept. 21, 2018, though it was originally released as a bootleg album in the 1980s. The album reveals Prince's maturation as an artist and his talent as a pianist. Prince died in April 2016 of an accidental overdose at the age of 57.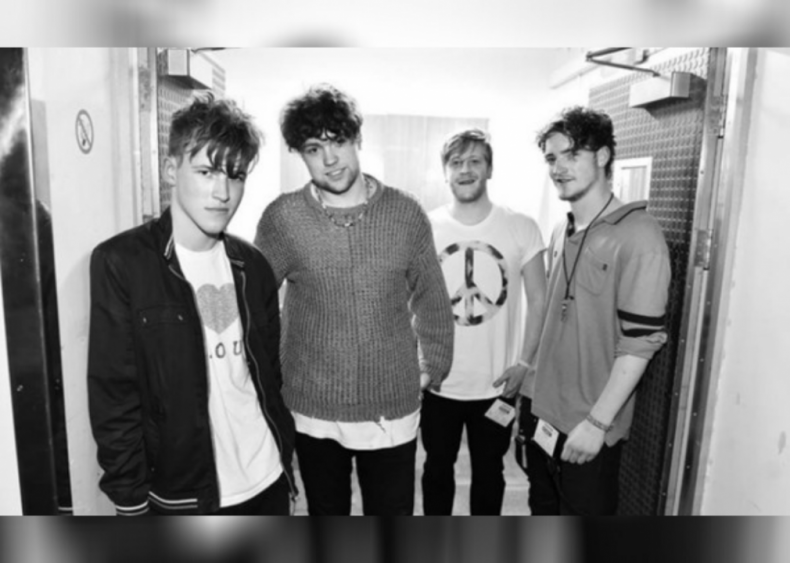 'Viola Beach' by Viola Beach
The British indie band's self-titled debut album was released posthumously after the four band members and their manager were killed in a car crash in February 2016. "Viola Beach" came out five months after their deaths and features nine tracks.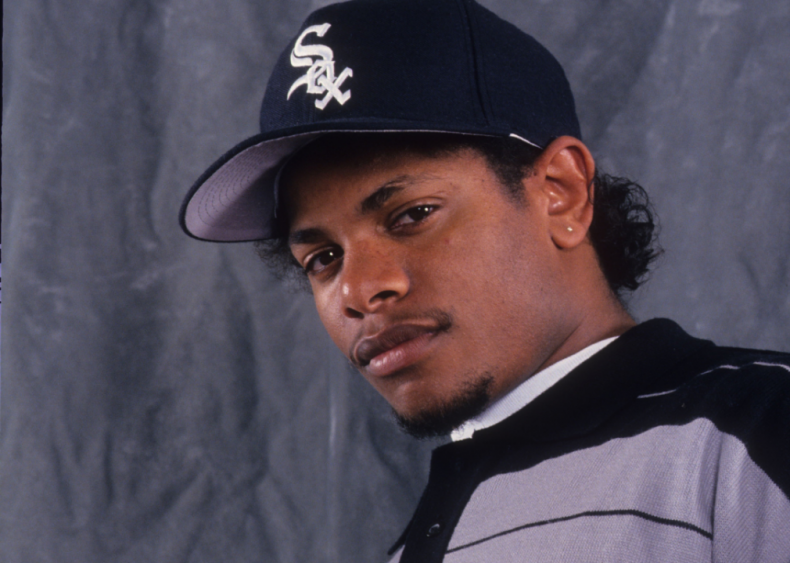 'Str8 off tha Streetz of Muthaphukkin Compton' by Eazy-E
Hip-hop artist Eazy-E died in 1995 of AIDS at the age of 30. His second studio album was released 10 months after his death by Ruthless Records and Relativity Records. D.J. Yella, Eazy-E's Former N.W.A. bandmate, helped complete the 10-track album.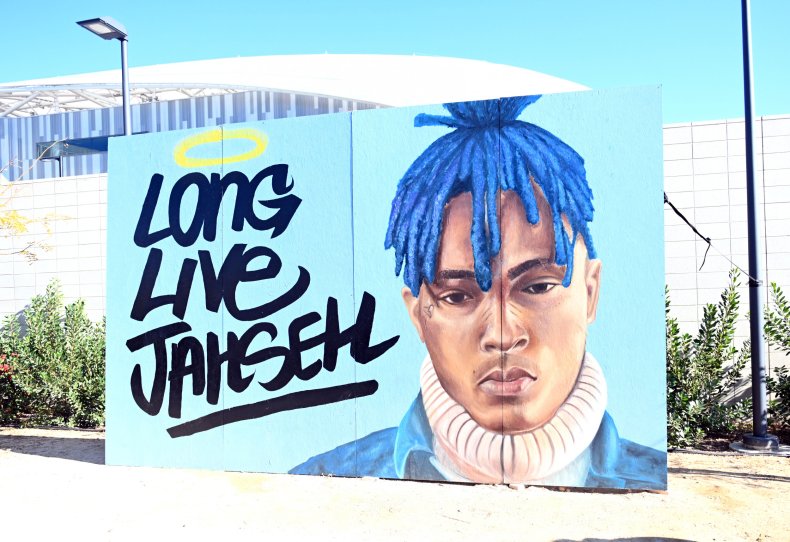 'Skins' by XXXTentacion
XXXTentacion's third studio album was also a posthumous one. "Skins" was released in December 2018, six months after the 20-year-old controversial rapper was shot at a motorcycle dealership. The album features Kanye West and debuted at #1.
'R U Still Down?' by Tupac Shakur
"R U Still Down? (Remember Me)" was the first album released by Amaru Entertainment, which was Tupac's mother's imprint and handled all the late rapper's posthumous releases. Released on Nov. 25, 1997, the double album had 26 tracks and went multiplatinum, selling 4 million units in under a month, proving how influential Shakur's music was to the hip-hop world, even after his death.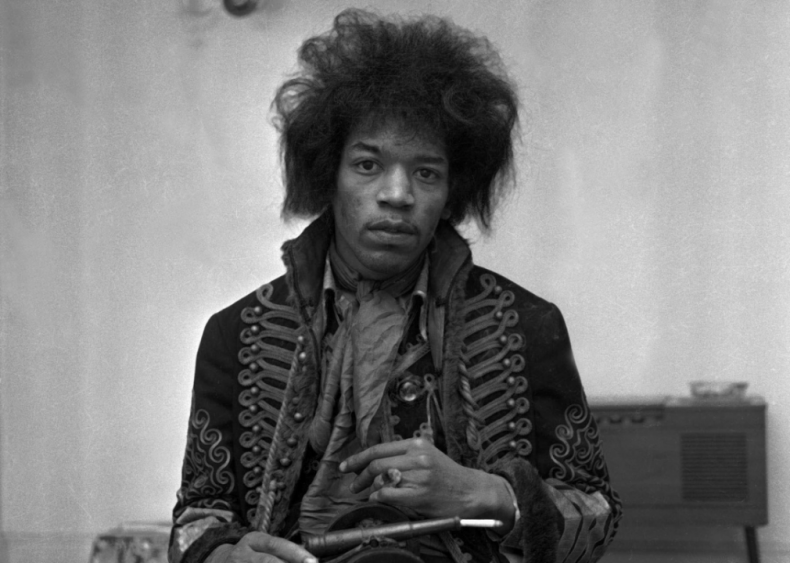 'The Cry of Love' by Jimi Hendrix
With tracks like "Ezy Ryder" and "Angel," Jimi Hendrix reminded fans why he was one of the greatest guitarists of all time on his first posthumous album, "The Cry of Love." Released in March 1971, the album was an instant hit, reaching #3 in the U.S.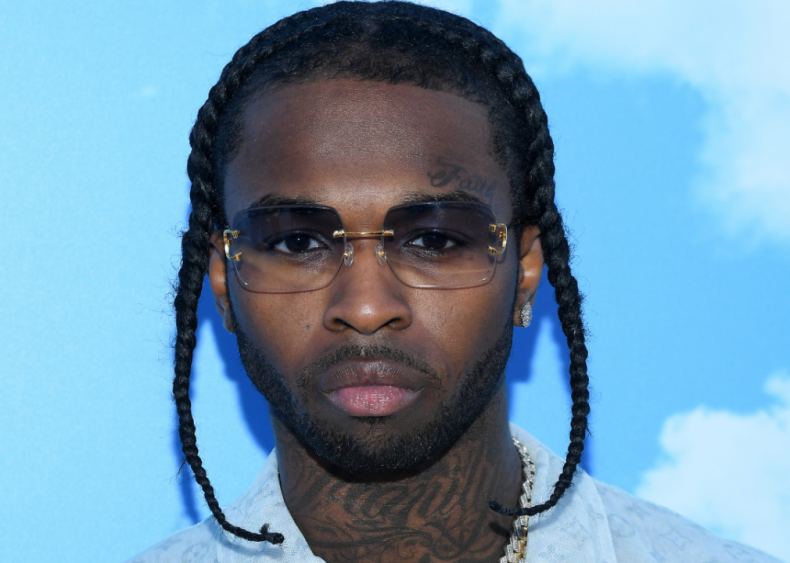 'Shoot for the Stars, Aim for the Moon' by Pop Smoke
Brooklyn rapper Pop Smoke was shot and killed in a home invasion in Los Angeles in February 2020 at the age of 20. His debut studio album "Shoot for the Stars, Aim for the Moon" was released five months after his death with some help from fellow rap artist 50 Cent. It flew up the charts, hitting #1 on the Billboard 200.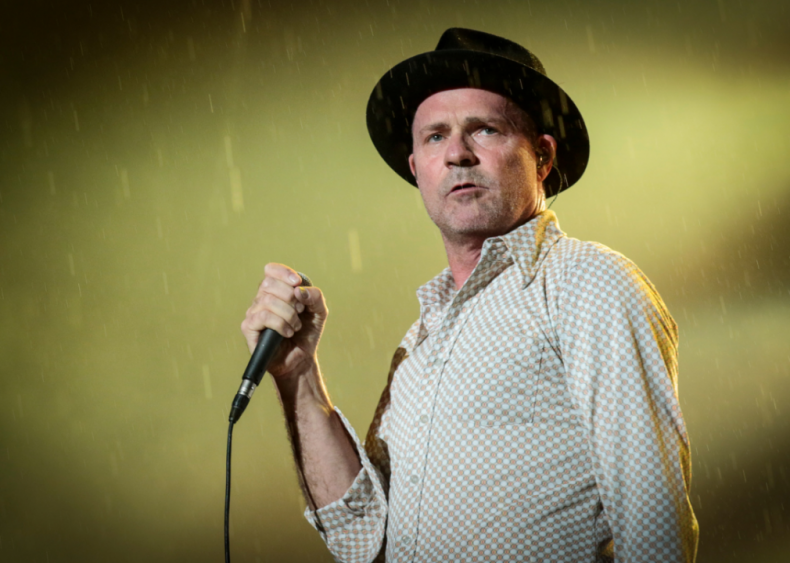 'Introduce Yerself' by Gord Downie
Gord Downie, the lead singer of the Canadian rock band The Tragically Hip, died at the age of 53 in October 2017 from brain cancer. "Introduce Yerself," Downie's sixth solo album, focused on his children, Lake Ontario, and those things that he viewed as most important. The 23-track double album was released 10 days after his death.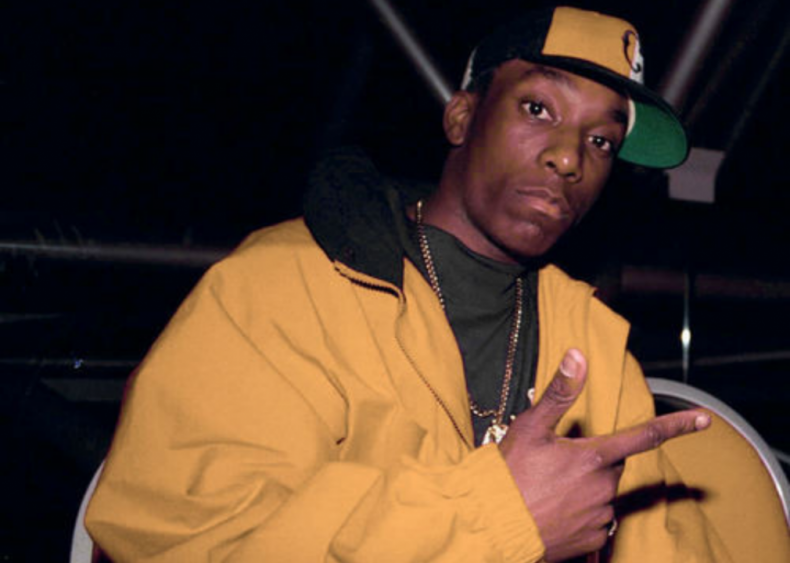 'The Big Picture' by Big L
Gunned down on the streets of his native Harlem in a drive-by shooting, rapper Big L died in February of 1999 at the age of 24. Rawkus Records released "The Big Picture" after reworking music Big L was working on before he died. The album featured guest appearances from rap greats Big Daddy Kane, Fat Joe, and 2Pac.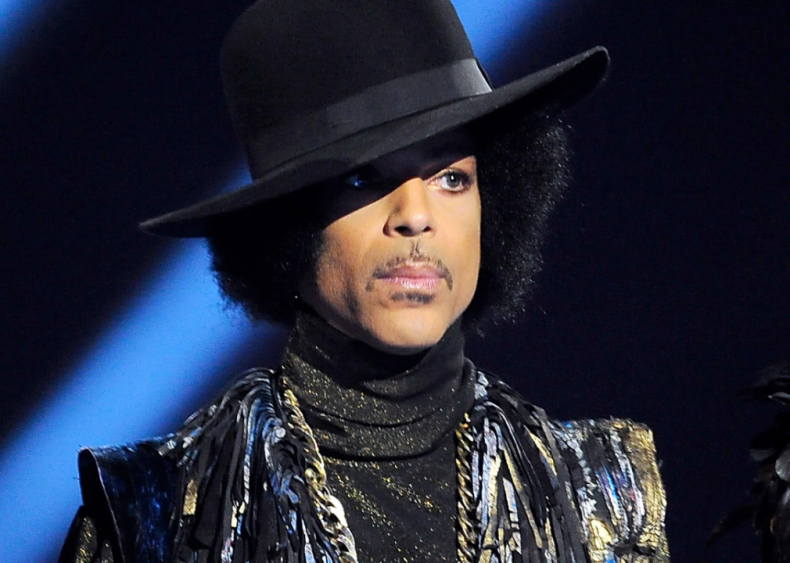 'Originals' by Prince
"Originals," a posthumous album by the late, legendary musician Prince, is filled with the original demo versions of songs written for other artists to perform. The album proves the mastery of Prince as a songwriter and includes songs written for The Bangles, Kenny Rogers, and Sinead O'Connor. It was released in June 2019, three years after the artist's death.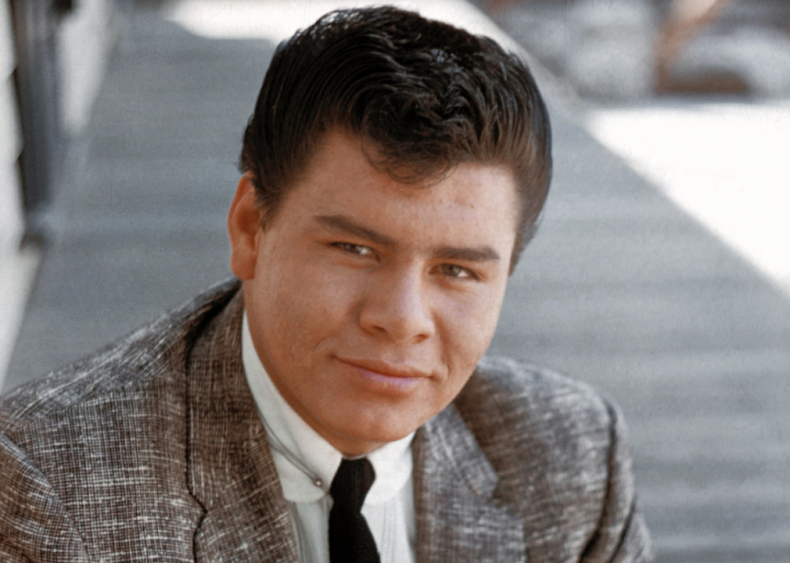 'Ritchie Valens' by Ritchie Valens
Mexican American rock-and-roll star Ritchie Valens died at the age of 17 in a plane crash in February 1959. He had yet to release his first self-titled album, which Del-Fi Records released in March 1959. Hits like "La Bamba," a Mexican folk tune infused with rock 'n' roll, and "Donna," a love song about his highschool girlfriend, helped the album shoot up the charts.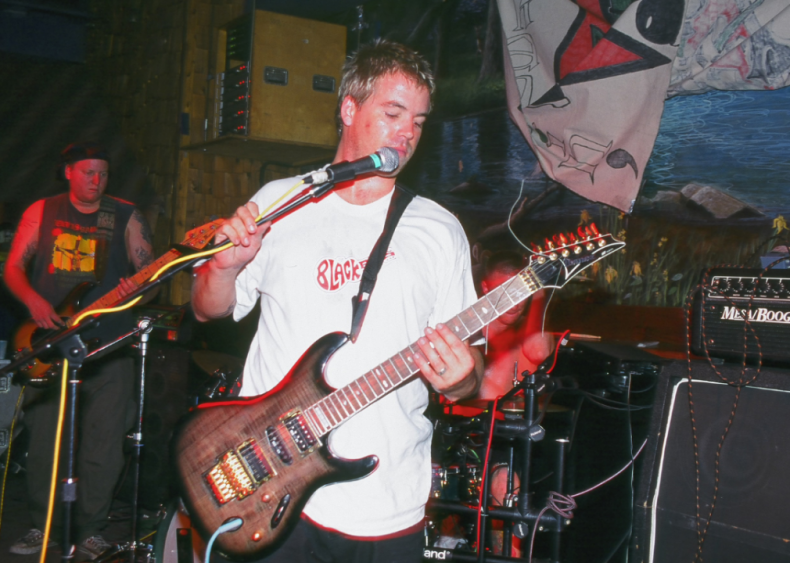 'Sublime' by Sublime
The SoCal ska-punk band was finding their groove after their first two albums garnered attention, though it was the release of their third self-titled album that would skyrocket them to fame. Unfortunately, their frontman Bradley Nowell wasn't around to see it, having died of a drug overdose two months before the album's release. The album featured some of their biggest hits, including "What I Got," "Wrong Way," and "Santeria."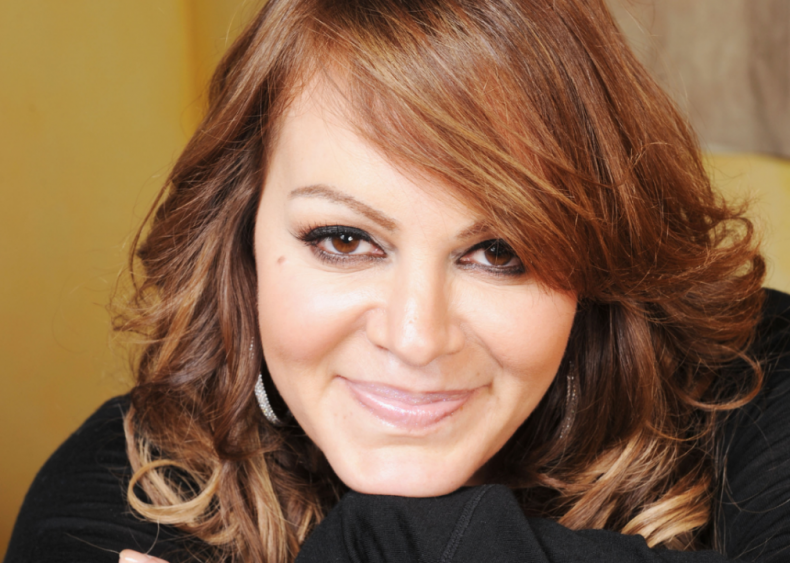 'La Misma Gran Señora' by Jenni Rivera
Mexican American singer Jenni Rivera died in a plane crash in December 2012. Two days following her death, the compilation album "La Misma Gran Señora" had its U.S. release. While Rivera was well known in the Spanish-speaking world, she was just beginning to make a name for herself in the English-speaking one. Nine out of the 13 songs on the album are banda music.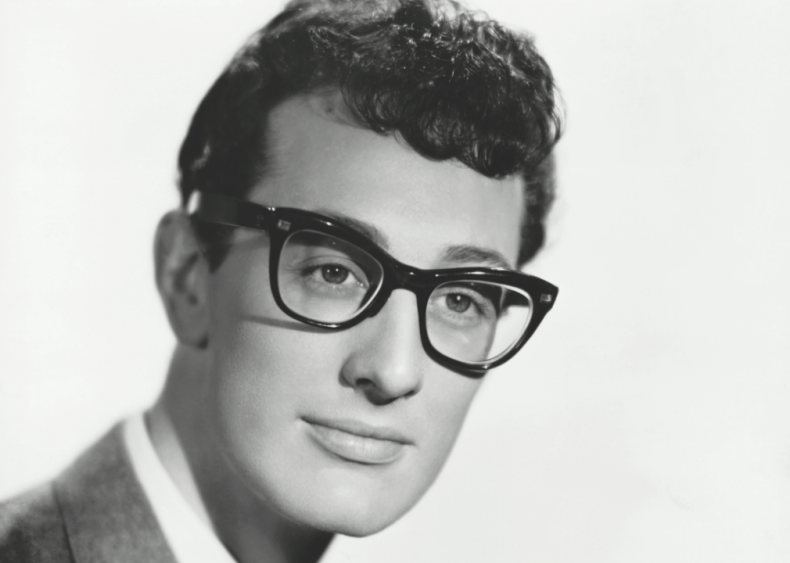 'The Buddy Holly Story' by Buddy Holly
Buddy Holly was killed in the same 1959 plane crash that also took the lives of fellow musicians Ritchie Valens and J.P. Richardson, also known as "The Big Bopper," on the date that singer Don McLean refers to as "the day the music died." Holly's record company, Coral Records, released the posthumous album "The Buddy Holly Story" the same year as the singer's death. The album featured songs from Holly's time with the band the Crickets, as well as his solo endeavors.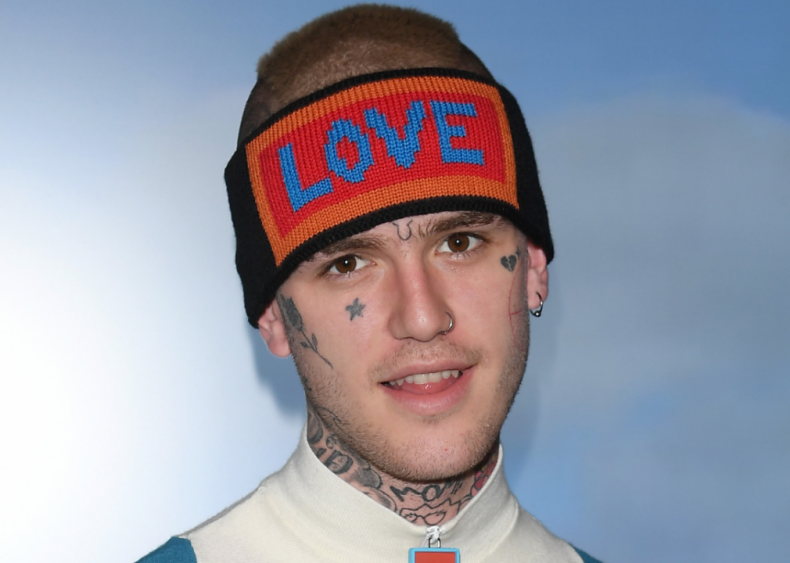 'Come Over When You're Sober, Pt. 2' by Lil Peep
The accidental drug overdose death of Lil Peep came just two weeks after the rapper turned 21. Columbia Records had a listening session for his posthumous album "Come Over When You're Sober, Pt. 2," just before its 2018 release, which came a year after Peep's death. The album offers 13 songs with Peep's distinct emo-rap sound featuring hard guitar tracks and powerful lyrics about death, loneliness, and alienation.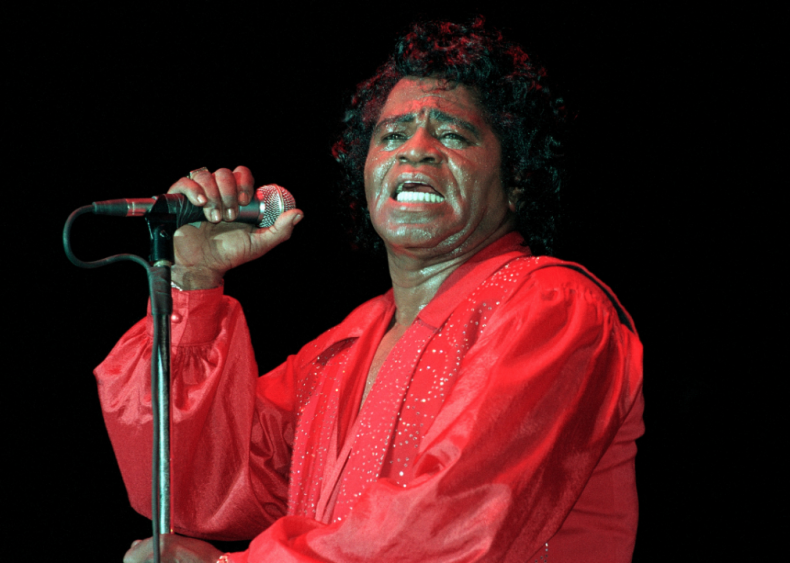 'James Brown: Live At The Apollo Vol. 4' by James Brown
The Godfather of Soul, James Brown died of congestive heart failure in 2006 at the age of 73. In a 2016 review of his posthumous album "James Brown: Live At The Apollo Vol. 4," Oliver Wang, writing for NPR, called the live performance "a marvelous time capsule, a window into a time when Brown was everywhere." What makes this album unique is that it is more about spotlighting Brown's favorite players, like vocalists Bobby Byrd and Lyn Collins, than Brown himself, and the album features the singer offering banter and introductions between the songs.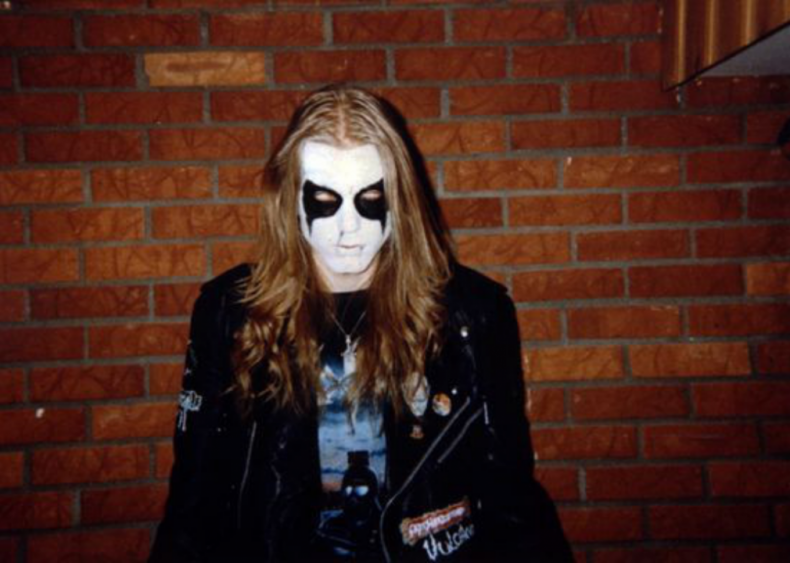 'De Mysteriis Dom Sathanas' by Mayhem
Though written in the late 1980s, Mayhem's debut album wasn't released until 1994. By that time vocalist Dead had died by suicide, and guitarist Euronymous was murdered in a crime that shocked the metal world. The Norweigan black metal band's album received overwhelmingly positive reviews from critics and fans.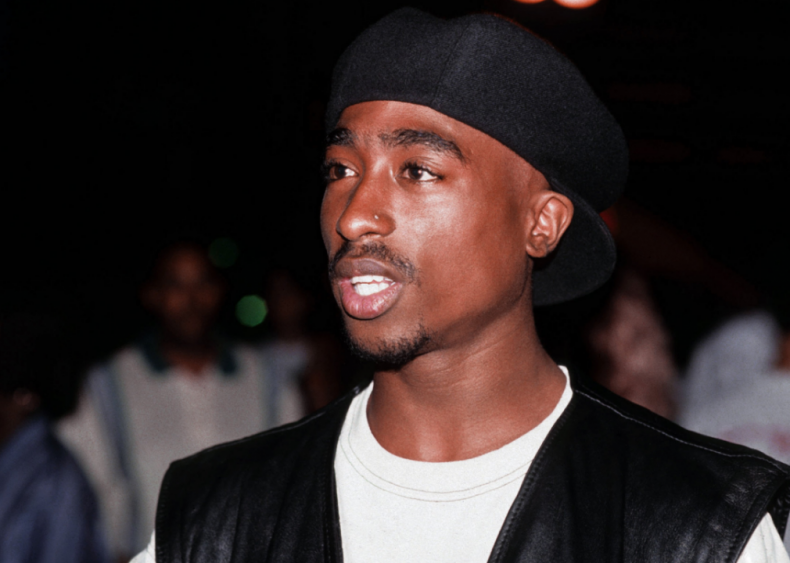 'Loyal to the Game' by Tupac Shakur
For the 2004 posthumous album 'Loyal to the Game,' Eminem produced 12 of the 16 tracks of Tupac Shakur's previously released material. Eminem received Shakur's mother's blessing, and the album debuted at #1 on the Billboard charts. It also saw the release of an epic collaboration between Tupac and Elton John.
'Songbird' by Eva Cassidy
Eva Cassidy only achieved fame posthumously. Her album "Songbird" was released in 1998, two years after her death at age 33 of melanoma. Originally released by indie record label Blix Street Records the album was certified triple-platinum in England and gold in the United States.
You may also like: Famous authors who only wrote one novel