50 Best-selling Singles in U.S. History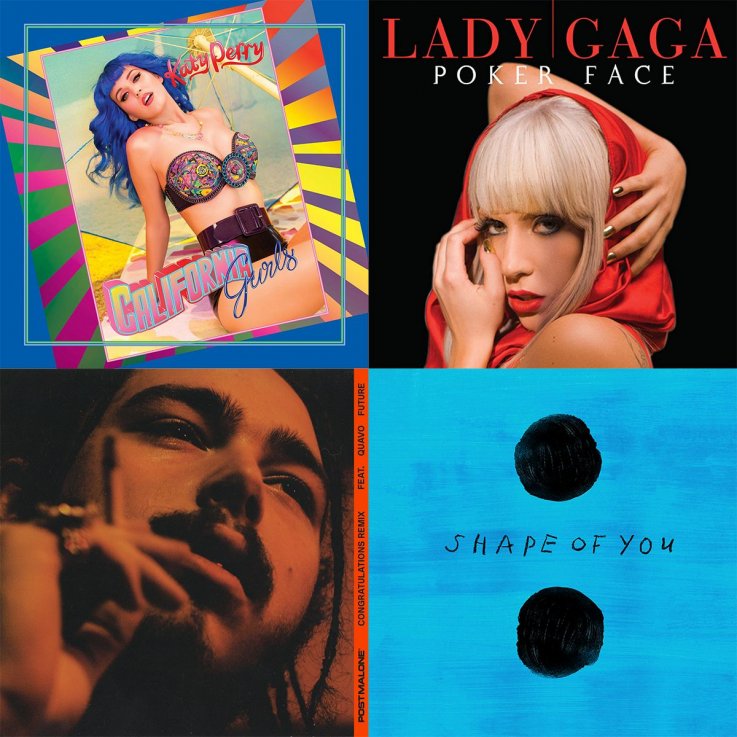 The music single format was born out of technical limitations—at the turn of the 20th century, gramophone discs could only carry a small amount of music. The three-minute song became the standard format for musicians.
It wasn't long before people started listing the top-selling records, and the Top 40 singles chart became a cultural institution across the world.
The tradition continued long after record formats could store more than three minutes—through 7-inch records, tape cassettes and CDs, the singles chart remained the place to see which artists were getting the most commercial traction.
Now no longer tied to a physical sales alone, the Billboard Hot 100 chart ranks songs by radio airplay, sales data and streaming activity data provided by online music sources.
For the past 60 years, the Recording Industry Association of America has tracked U.S. recording sales, both physical and digital. Artists who pass a landmark sales number—up to 12 million units—get to join their ranks by receiving a Single Certification.
They've released a list of the best-selling U.S. singles of all time, and it contains some surprising results.
Anyone who would assume that the single format's heyday is behind them is wrong—the oldest single in the top 10 is from 1997. High up on the list are contemporary artists like Katy Perry, Taylor Swift, Ed Sheeran and Lorde. Bing Crosby is nowhere to be seen.
The chart reads like a list of recent earworms, some more annoying than others. Lady Gaga's "Bad Romance," Robin Thicke's "Blurred Lines," and Meghan Trainor's "All About That Bass" all make the list, as well as a rare country music entry from Florida Georgia Line.
Only one hit can hold the number one spot—although the song's artist is responsible for a smattering of hits across the top 50. Can you guess who it is, and which of their songs hit the big time?