The 50 Biggest Superhero Movies of All Time at the U.S. Box Office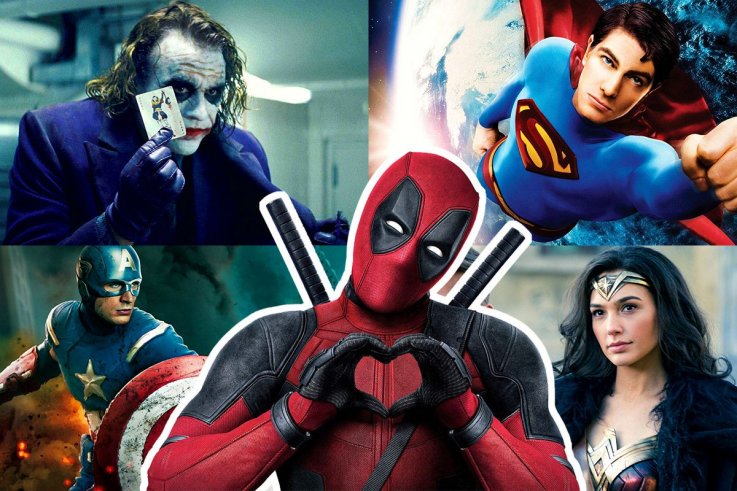 You could say superheroes saved Hollywood. There was a time, not too long ago, when the future of the movie industry was in question. The internet made illegally downloading movies increasingly easy; home television sets were becoming more and more sophisticated; and streaming services allowed audiences to watch what they wanted when they wanted, bringing a veritable library of movies to consumers' fingertips.
For a moment, the place of movie theaters in society looked bleak, and with it, Hollywood itself.
But one of the ways that Hollywood has reaffirmed its importance in the 21st century is the unprecedented—and unwavering—popularity of superhero movies. Almost a quarter of the 50 highest grossing movies of this decade have been superhero stories, and unlike many other series, the possibility for sequels, prequels, remakes and mash-ups (such as Batman v Superman: Dawn of Justice or the Avengers) is boundless—with each one's success at the box office all but guaranteed. The number of Spider-Man movies alone is staggering.
Of course, superheroes are nothing new. The term dates back to at least 1908 and antecedents can be found in popular fairy-tales and ancient mythology, like Robin Hood or Hercules. But, today, new additions to the superhero gang—from Wonder Woman to Black Panther—have proved a boon for Hollywood, even achieving that most coveted of compliments among millennials—"woke"—for their political perspectives.
As The Guardian's culture critic Steven Rose recently observed, "superhero movies are undoubtedly the success story of modern Hollywood. They have been having their cake and eating it, combining lucrative spectacle with social and political relevance." What's more, in their epic scale and extravagance, these superhero movies are almost uniquely suited to the cinema—streaming online is a different experience entirely.
This gallery goes through the most popular superhero movies of all time, based on U.S. box-office figures. And make no mistake, they'll be around for a while.
Newsweek has affiliate partnerships so if you make a purchase using our links, we may earn a share of the sale.