The Lil' Kim X 50 Cent Beef Explained, As Rappers Reignite Feud
Lil' Kim and 50 Cent have reignited their feud online, with the pair engaging in a series of back-and-forth arguments this week.
The pair's disagreement goes as far back as 2005, despite their collaboration on the 2003 track "Magic Stick".
And the bad blood between Lil' Kim and Curtis "50 Cent" Jackson has only continued to grow over the years, with the former saying she didn't "have a lot of respect" for him and the latter criticising her during performances.
Here is everything you need to know about their feud.
How did Lil' Kim and 50 Cent's feud start?
Following the release of their song "Magic Stick" it was clear Lil' Kim and 50 Cent's friendship had broken down when he dissed her onstage and on the radio.
He also referenced her in his 2005 song "Piggy Bank", making a dig at her cosmetic surgery with the lyrics: "Freak b***h look like Kim before the surgery."
In his, Eminem, and Obie Trice's song "Love Me", 50 Cent also said of Lil' Kim: "I thought Lil' Kim was hot, 'til she start f*****g with her nose."
At the time Lil' Kim spoke to the Associated Press about the rapper, saying: "I don't have a lot of respect for 50 Cent because his music is hardcore ... violent."
Discussing their feud, she added: "How can a man have beef with a woman? Whatever, that's just not cool."
In July, 50 Cent compared Lil' Kim to an owl when commenting on the outfit she wore for the BET Awards.
Kim hit back in an Instagram post, saying: "I see u still in ur feels about that dinner date u asked me on that I had to turn down. Let it go, u have a beautiful girlfriend, I have a loving husband. Let it go."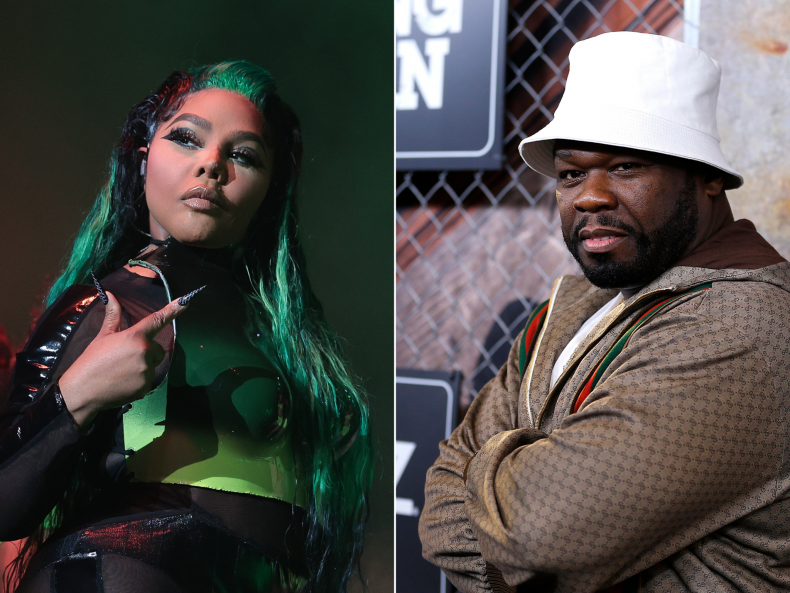 How have Lil' Kim and 50 Cent reignited their feud?
In a now-deleted Instagram post shared on Wednesday, 50 Cent compared the rapper to a Leprechaun in a video of her dancing.
The clip showed Lil' Kim performing on stage juxtaposed with a scene from the film Leprechaun.
Fox News reported that 50 Cent wrote: "I'm sorry, I know it's early but I don't know why s**t like this is funny to me. LOL."
Lil' Kim was not best pleased, and she is reported to have commented on the post that he was "creepy" and "obsessed" with her.
She wrote: "Ur so obsessed wit me this is getting creepy. Yarnnnn this one ain't it bro not funny at all I was hoping to laugh wit you but cornyyyy. Booooo! U falling off I'm too bad and too fly in this video u reaching now but we all know whyyy."
"Can we say obsessed with Kimmie much! Lmao keep em coming boo boo only let me know I'm on ur brain 24/7. I love it! Dm me next time I'll send u exclusives cause you madd late!"
Not mincing her words, Lil' Kim added: "Get off my p***y Curtis. Ps. Why do I feel like I'm in a lesbian quarrel didn't kno I had a girlfriend named Curtis awwww somebody crushin hard we'll get thru this babes (sic)."
In response 50 Cent deleted the original post and then reshared it with the caption "All I said was i thought this was funny (sic)" with a shrug emoji.