50 Countries with the Best Quality of Life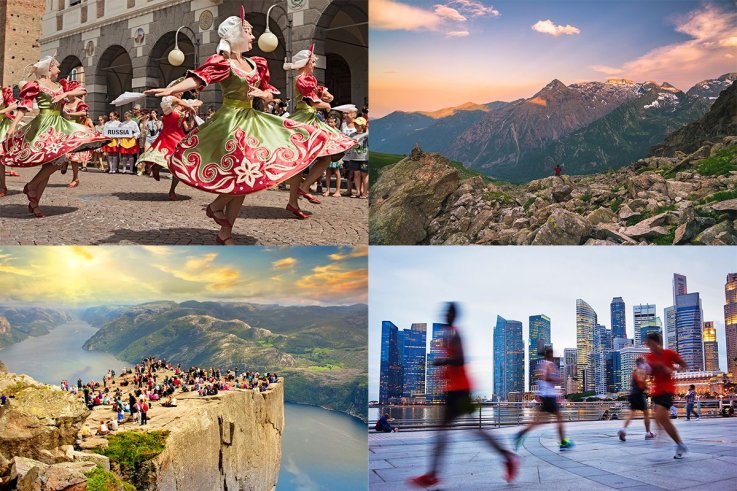 What brings meaning to your life? Is it connection to your family? A satisfying job? Good health? Freedom of speech? And which countries in the world help its citizens to achieve life satisfaction?
In ranking of the countries with the best quality of life, U.S. News came up with its own points system. They used nine country attributes including affordability, family friendliness, income equality, political stability, safety and a well-developed public health system.
Using these attributes, they surveyed more than 21,000 global citizens to find out which countries afforded the best overall quality of life for their citizens.
Perhaps unsurprisingly, countries with a Nordic model of social investment, universal healthcare and high taxation were ranked near the top in providing a high quality of life.
Lower down on the list were high-conflict zones, with rampant social inequality and patchy access to healthcare.
Iran is at the very bottom of the full list of 80 countries. While it has one of the largest economies and populations of the Middle East, it's proof that bigger isn't always better. The country is governed by an authoritarian regime, and has problems with sex trafficking, opiate addiction and corruption.
Other countries at the bottom of the list include Lebanon, which has suffered from from the neighboring Syrian conflict, and Algeria, which has issues with inequality, human rights violations and corruption.
The top nations were praised for their multiculturalism, free higher education and commitment to human rights. But which countries are they, and did the U.S. make the cut? Find out with this slideshow, which ranks the countries with the best quality of life, with number one as the highest.