The 50 Moments That Defined Hip-Hop, in Photos
It was 1979 when The Sugar Hill Gang released "Rapper's Delight," a song widely considered to be the first hip-hop track. But hip-hop's history stretches back much further than Wonder Mike uttering those famous first lyrics: "Now, what you hear is not a test, I'm rapping to the beat/And me, the groove, and my friends are gonna try to move your feet."
Early influencers of hip-hop included jazz musicians who employed vocal improvisation, or scat singing, in their songs. The first famous scat solo on a record came from Louis Armstrong ad-libbing on his 1926 recording of "Heebie Jeebies" when he dropped his trumpet melody sheet music during the recording. Earlier recordings of scat singing, from artists like Don Redman and Cliff Edwards, have also been found. Ella Fitzgerald was a master of scat singing, and rappers today still employ the practice on album tracks and use it as a mechanism for coming up with rhythms.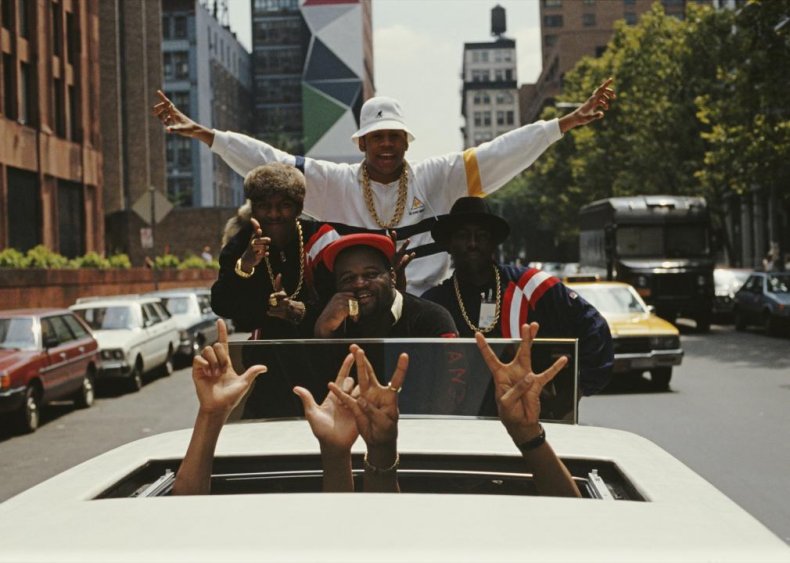 The Last Poets redefined spoken word in the '60s, followed by DJ Kool Herc tracing the outlines of hip-hop in 1973 with two turntables. Today, hip-hop music is recognized as one of America's most popular art forms, as teens with dyed hair can spawn a chart-topping hit as quickly as a flautist from Detroit. Hip-hop traversed the U.S. map, starting in New York City and spreading throughout the five boroughs before resonating in Los Angeles, Atlanta, the Midwest, Europe, Asia, and the rest of the world.
To celebrate the genre that told us parents just don't understand and extolled the pleasures of gin and juice, Stacker drew on historic records and various music publications. The following 50 slides make up a unique list of hip-hop moments, events, developments, and seminal albums and songs that span the rich history of the genre. By no means is this timeline exhaustive; a genre as diverse and prolific as hip-hop was shaped by thousands of artists, producers, DJs, writers, and other visionaries. Still, we've striven to encompass a wide range of performers across genres including rap, R&B, and reggaeton in chronicling the milestones and shifts in hip-hop history.
Do you remember the revolutionary political songs that inspired so many to "Fight the Power"? Or the Georgia rap group that presciently proclaimed in 1995 that Southern hip-hop would soon make its mark in the industry? What about the rapper and soul singer who educated the music industry about her talent by becoming the first hip-hop artist to win the Grammy for Album of the Year? Keep reading to learn about these moments and many more.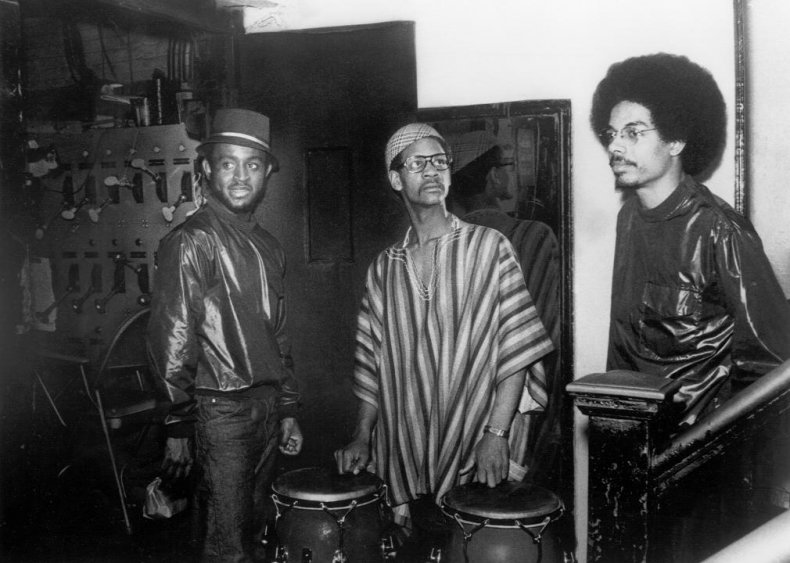 The Last Poets, but the first hip-hop group?
The Last Poets performed for the first time in Harlem in 1968, releasing a debut album two years later. The group's politically resonant rhymes are often credited as being a formative influence on modern-day hip-hop.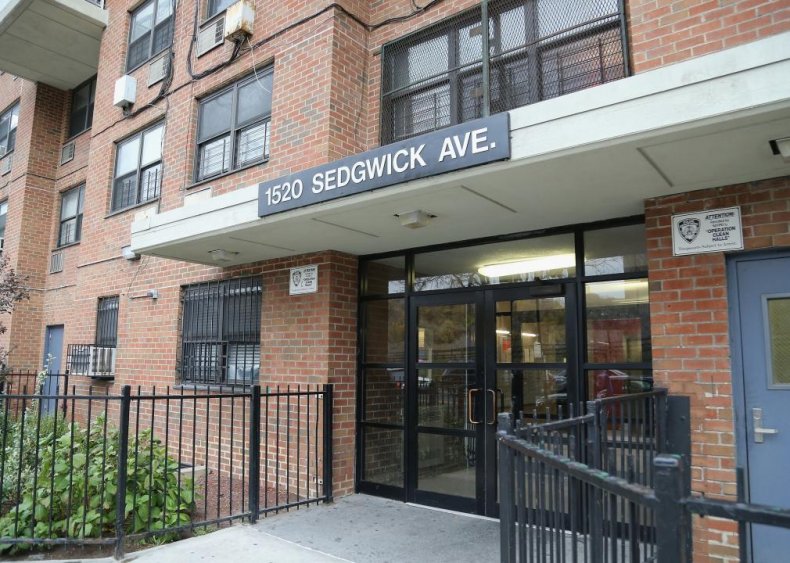 The Merry-Go-Round
DJ Kool Herc invented what he called "The Merry-Go-Round" in 1973 while DJ'ing his sister's back-to-school party at 1520 Sedgwick Ave. in the Bronx. The Merry-Go-Round involved Herc switching between dual record players in order to draw out the break on a song (generally the most percussive, heavily danced-to part) then switching to another track from a different artist with a similar beat. At that fateful Bronx party, Herc moved between James Brown's "Give It Up or Turn It Loose" and The Incredible Bongo Band's "Bongo Rock." The enthusiasm was palpable and future parties quickly tumbled out into local parks. Over the years, the famous Sedgwick Avenue address became the center of a housing controversy in New York City, as Herc and others successfully petitioned for landmark preservation status for the building.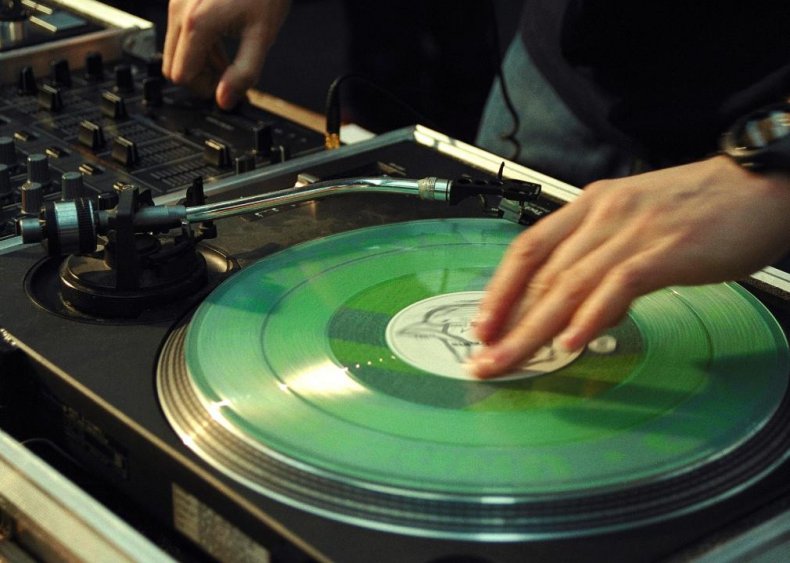 Record scratching
Grand Wizard Theodore claims he scratched a record—by accident—for the first time in 1975. Two years later, the practice of scratching records was being used frequently in public park jams and today remains a staple of hip-hop production.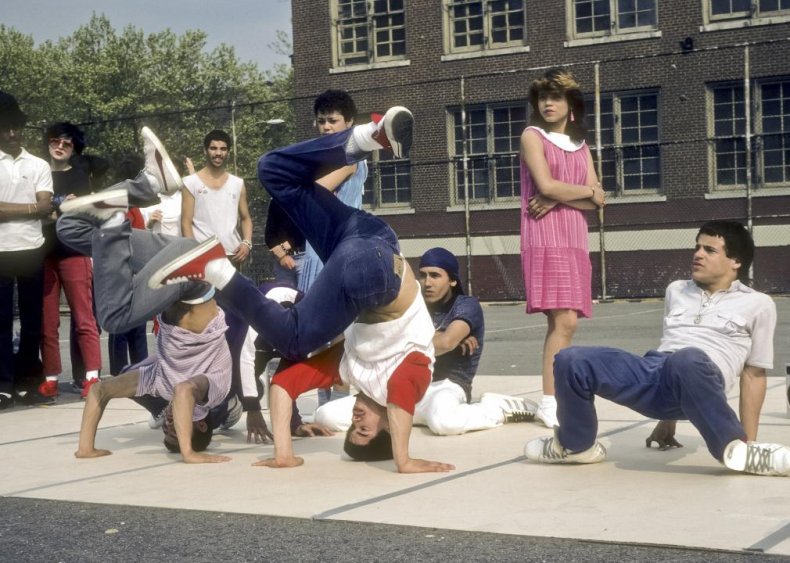 The Rock Steady Crew
The Rock Steady Crew, the groundbreaking breakdancing group, was formed in 1977. Many of the founding members fell out of the limelight, but breaking legend Crazy Legs remains a major force in promoting the roots of hip-hop.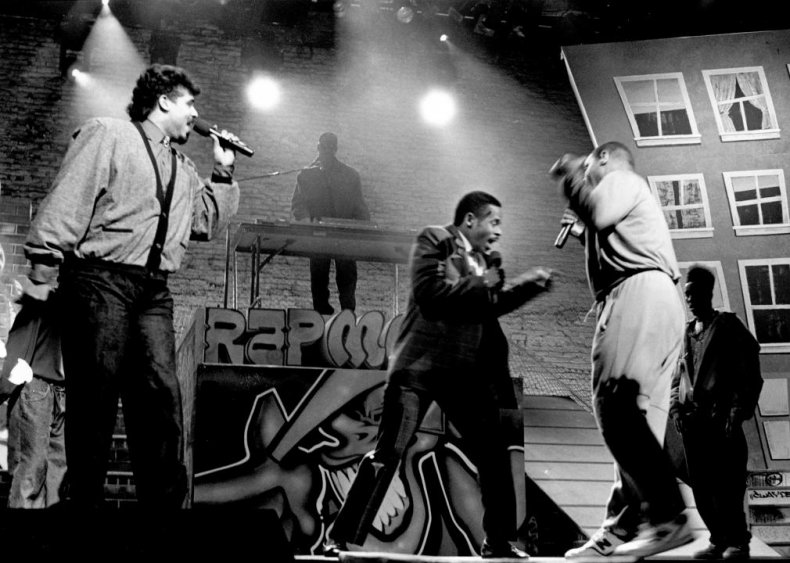 'Rapper's Delight'
In 1979, the Sugar Hill Gang recorded the song "Rapper's Delight." At 15 minutes long, the track is fluid with witty and fun rhymes (witnesses claim the vocal track was recorded in just one take). Rap legend Kurtis Blow told NPR that the song jump-started his career.
You may also like: Best-selling album from the year you graduated high school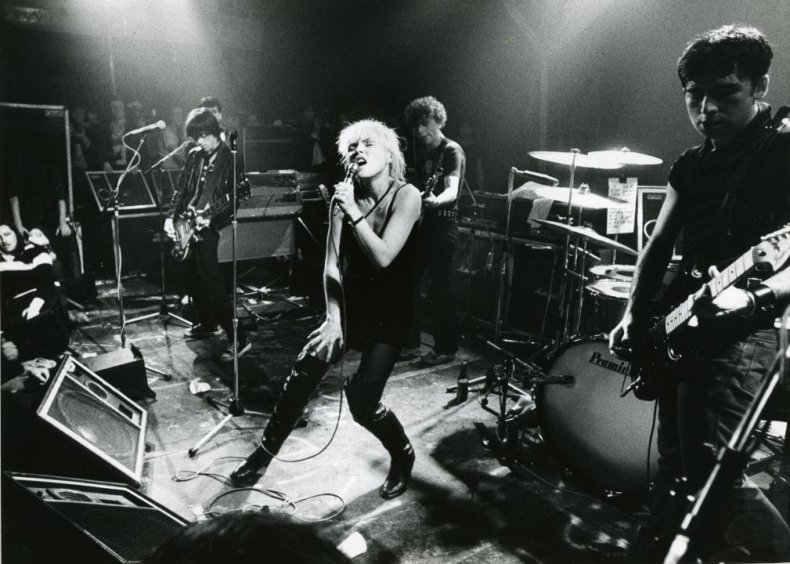 Hip-hop rapture
"Rapper's Delight" may have torn up urban radio, but rock band Blondie can claim to have scored the first mainstream hip-hop hit. The song "Rapture" contains a rap from Blondie singer Debbie Harry (name-dropping, hip-hop icon Fab Five Freddy). Harry was unabashed in her love for hip-hop.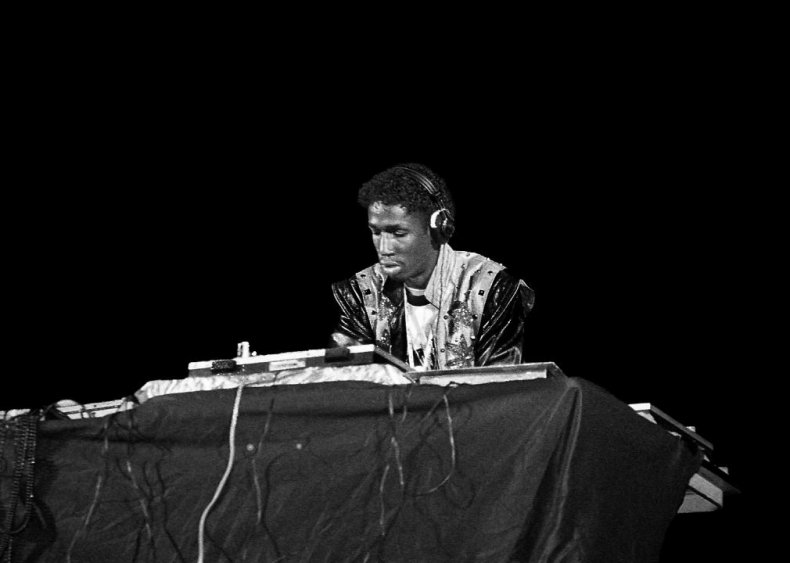 A powerful message
Grandmaster Flash, a noted DJ and musician, grew up around the Bronx block parties that shaped hip-hop. In 1982, he added his own flavors to the hip-hop recipe, dropping "The Message," a powerful song with slick rhymes and warnings about drug use.
'Wild Style'
Wild Style, a film chronicling hip-hop culture, arrived in theaters in 1982. Directed by Charlie Ahearn, it featured Fab Five Freddy, the Rock Steady Crew, Grandmaster Flash, and other hip-hop luminaries. The BBC called the film "the first movie to bring the underground hip-hop revolution to a wider audience."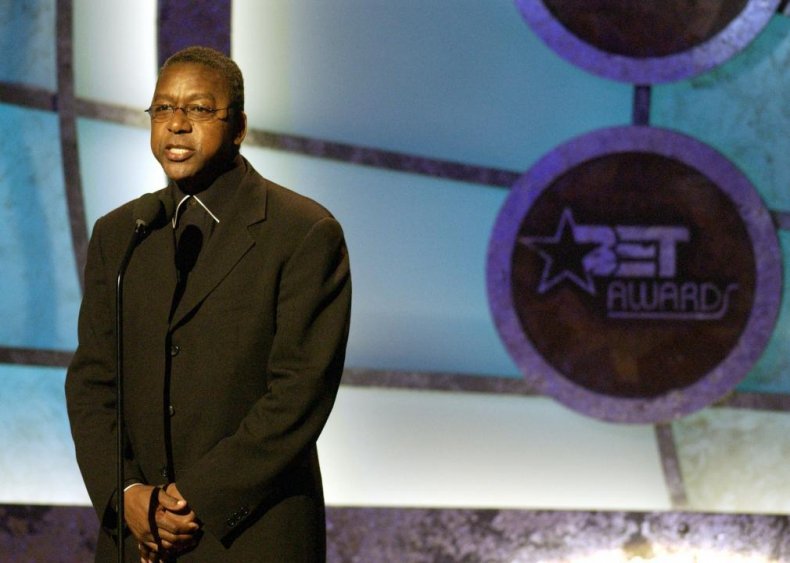 Black Entertainment Television
In 1980, BET had a weekly programming block through various operators, but it was not until 1983 that it became an independent, 24-hour station. Broadcasting hip-hop and R&B videos many other stations didn't feature, BET became a major platform for American Black music. BET founder Robert Johnson later became the first African American majority owner of an NBA team, the Charlotte Hornets.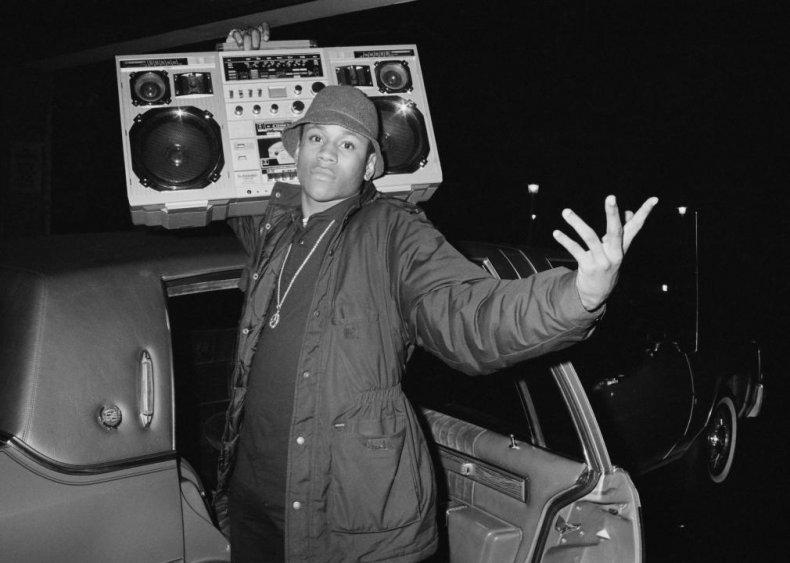 Def Jam and LL Cool J
Starting out in a dorm room at New York University, Russell Simmons and Rick Rubin founded Def Jam Records in 1984. One of the label's first acts was LL Cool J, a handsome, self-assured teenager who showcased accessible rhymes on his debut album, Radio. LL Cool J soon featured in films like Krush Groove and helped popularize the boombox stereo.
You may also like: 100 best albums of the 21st century, according to critics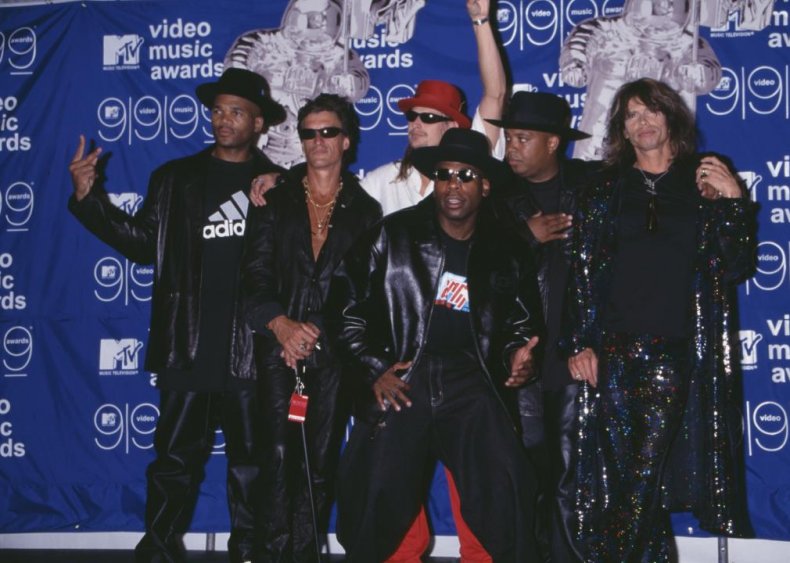 'Walk This Way'
Run-DMC featured Aerosmith in the hip-hop group's cover of "Walk This Way," then got the Boston rockers to co-star in the now-historic music video. During the clip, the two groups are seen literally breaking down walls—a metaphor for the transcendence of musical genres. "Walk This Way" launched Run-DMC into the mainstream; MTV ran the song twice every hour at its peak.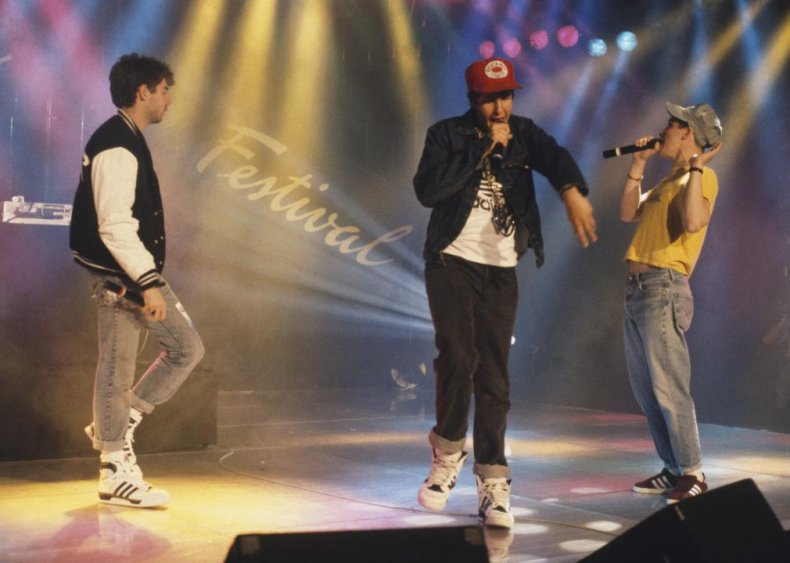 'Licensed to Ill'
The Beastie Boys, another Def Jam act, carried hip-hop to another level with the debut album Licensed to Ill. Like Run-DMC, the Beasties infused rock guitars with tight raps. The group was one of the first white hip-hop acts to gain notoriety.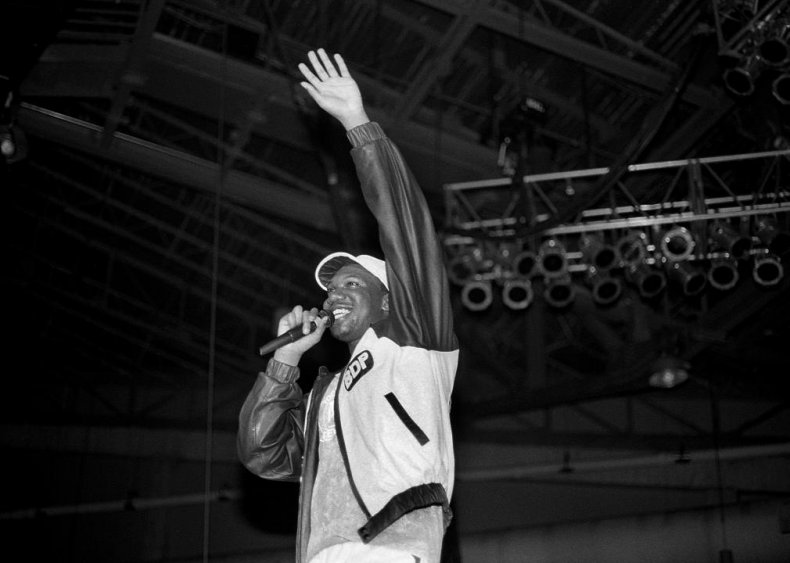 'The Bridge is Over'
Competition is in hip-hop's DNA, and one of the first major diss wars occurred in 1986. That year, KRS-One used his track "South Bronx" to dispute lyrics in MC Shan's "The Bridge" (produced by Marley Marl) that—to some—seemed to suggest the Queensbridge neighborhood was the birthplace of hip-hop. The Juice Crew responded with a fresh set of lyrics on the 1987 track "Kill That Noise" and, finally, KRS responded that same year with "The Bridge Is Over."
Many perceive "The Bridge Is Over" as the ultimate diss track for the fact that it brought MC Shan's career to a quick close.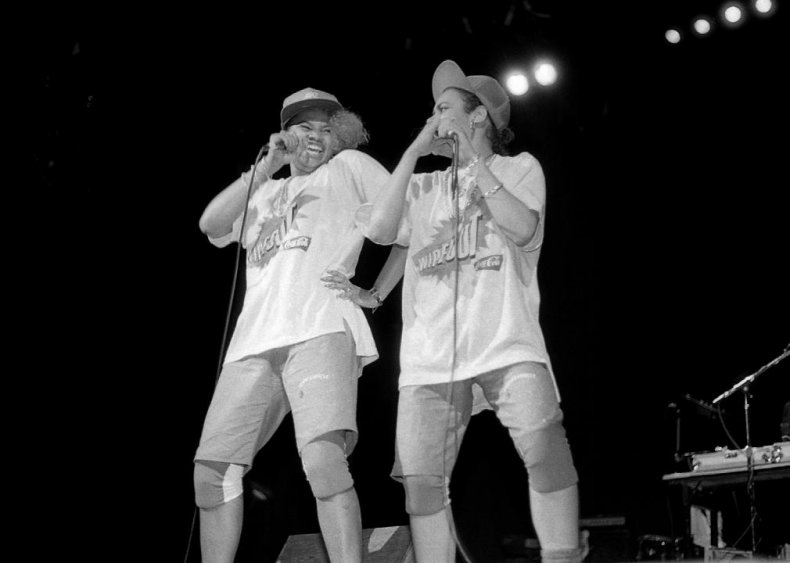 Salt-N-Pepa
Salt-N-Pepa handily earned the moniker "First Ladies of Rap" with the hit track "Push It." The duo became one of hip-hop's top acts in the 1990s with songs like "Let's Talk About Sex" and "Whatta Man."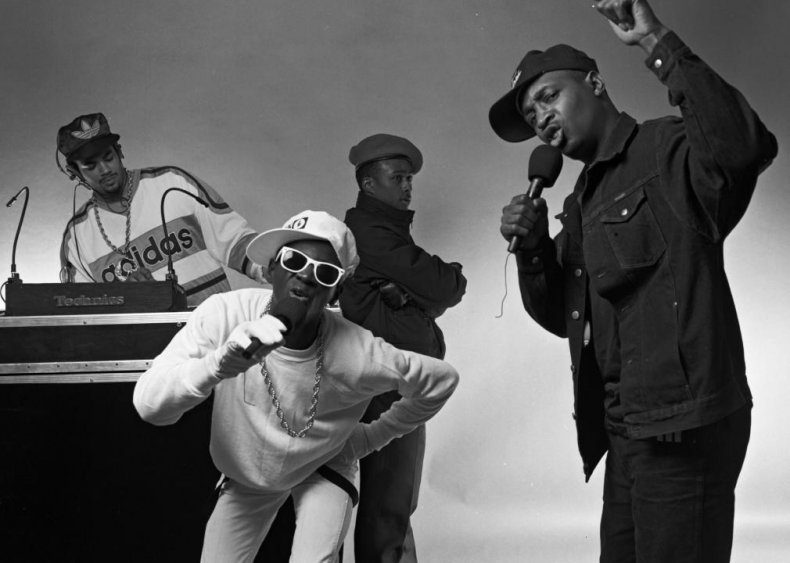 'It Takes a Nation of Millions to Hold Us Back'
Public Enemy was, unlike many groups signed to Def Jam, famous for its political rhymes. The group's 1988 album It Takes a Nation of Millions to Hold Us Back included songs like "Party for Your Right to Fight"—a play on the title of the Beastie Boys' party anthem—and displayed revolutionary noise-infused beats. The album is considered a classic.
You may also like: Top 100 country songs of all time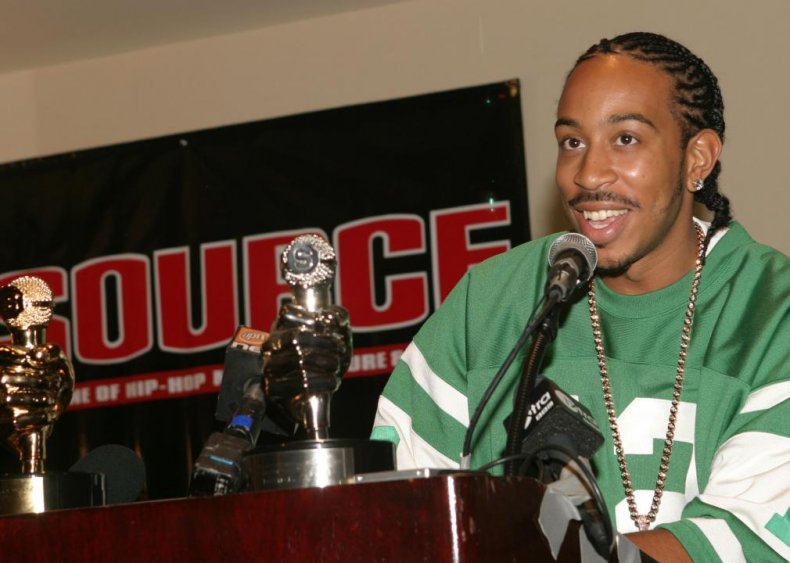 The 'Bible of hip-hop'
The Source magazine launched in 1988 and soon became known as the Bible of hip-hop for its essential album reviews and interviews with artists. A "five-mic" rating from The Source was viewed as the pinnacle of critical success, with Ice Cube, Outkast, and Nas among the artists to receive the hallowed rating.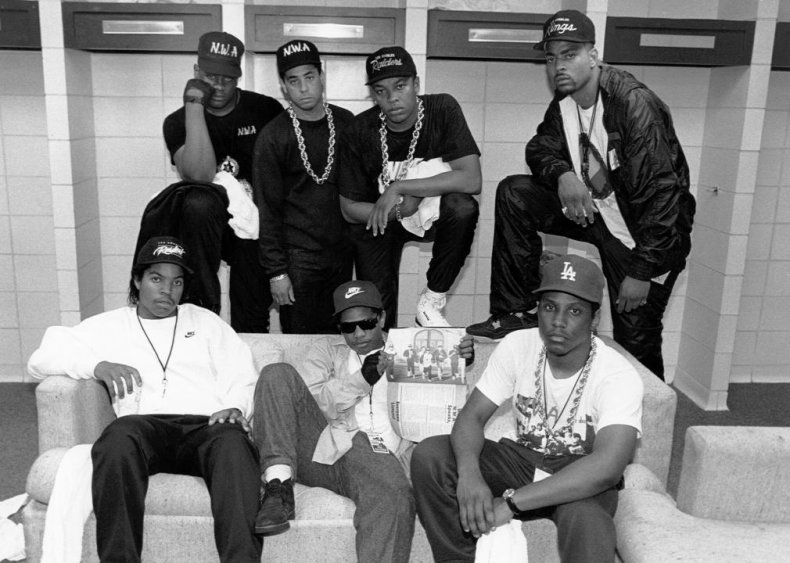 'Straight Outta Compton'
N.W.A.'s debut album made a major impact in several ways. "Straight Outta Compton" introduced Eazy-E, Ice Cube, and Dr. Dre to the wider world and shifted attention in hip-hop toward the West Coast. The song "F--k tha Police" remains a powerful discourse on interactions between law enforcement and America's Black communities.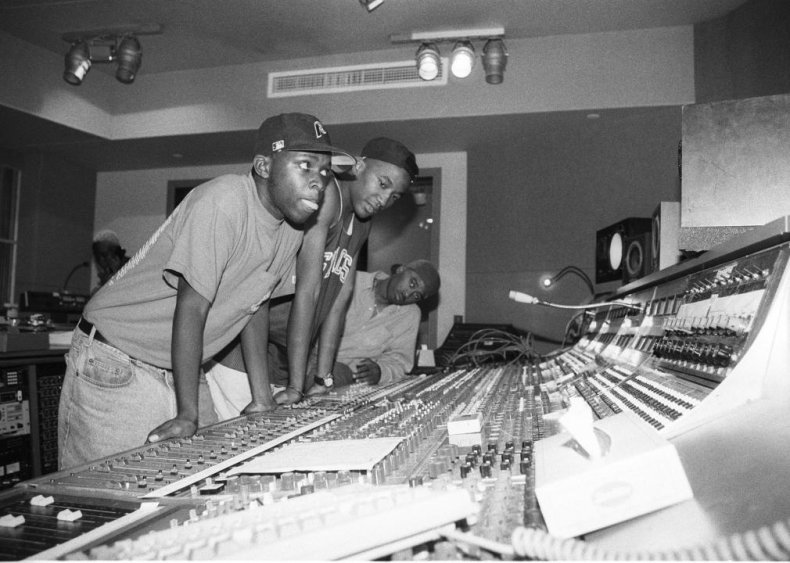 The Native Tongues movement
In the late 1980s, the Native Tongues movement emerged as a counter to the street-influenced and party-heavy strains of hip-hop. Groups like A Tribe Called Quest, De La Soul, and the Jungle Brothers proved equally adept on the mic with more conscious rhymes and jazz-infused beats.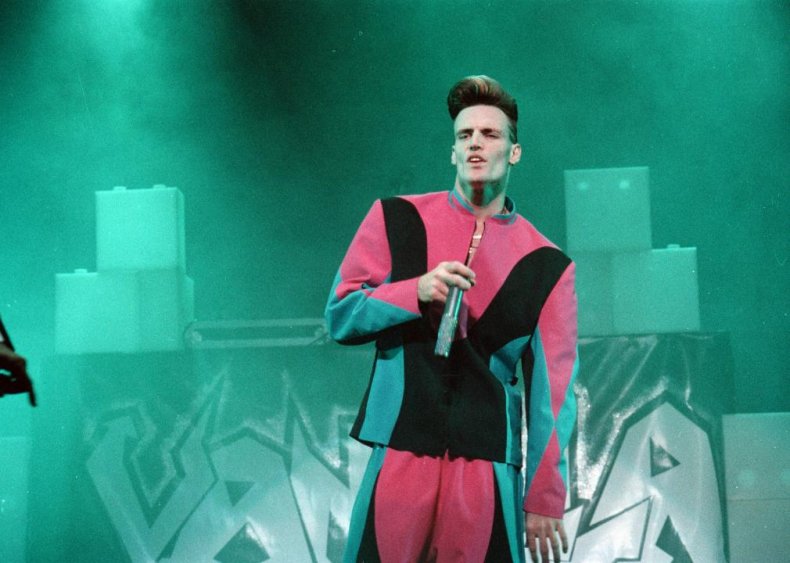 Hip-hop goes pop
MC Hammer and Vanilla Ice scored mega hits with their respective singles "U Can't Touch This" and "Ice Ice Baby." MC Hammer spent lavishly and became one of the first well-known hip-hop stars to incur financial troubles due to money mismanagement. Vanilla Ice's rise to fame raised questions about authenticity in hip-hop and also the potentially expensive perils of using uncleared samples.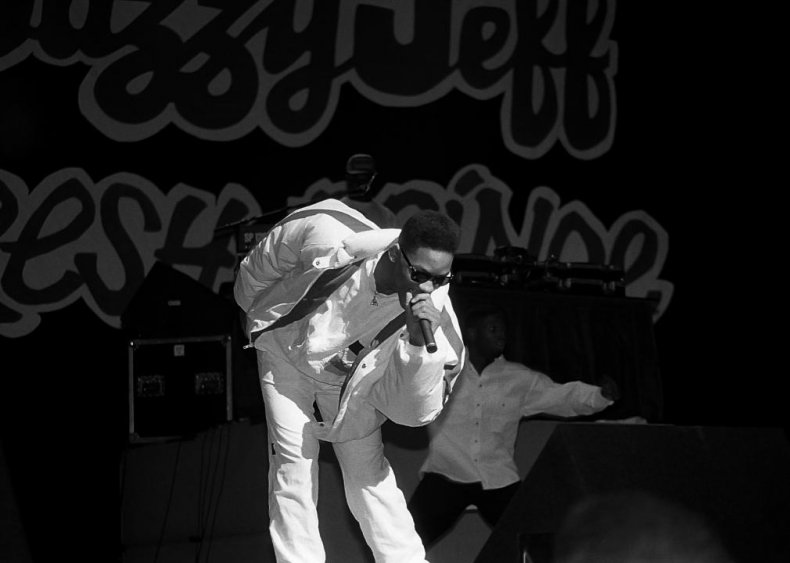 'The Fresh Prince of Bel-Air'
Will Smith's sitcom The Fresh Prince of Bel-Air premiered on NBC in 1990 and became a landmark for hip-hop culture. Soon after, more hip-hop performers were offered roles in movies and TV. Smith, who released his first album in 1987, became one of Hollywood's highest-paid actors.
You may also like: Song of the summer the year you graduated high school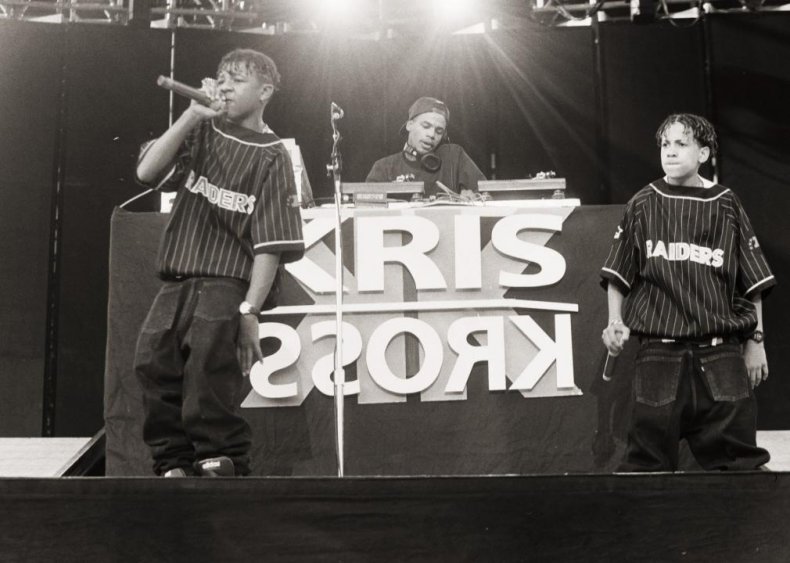 Kiddie rap
Kris Kross scored a big hit with the song "Jump," a track that squeezed in some rap beef with fellow teen rap group Another Bad Creation. Kris Kross provided a blueprint for other young rap acts throughout the years, including Lil Bow Wow, who was also managed by Kris Kross producer Jermaine Dupri before their own highly publicized beef.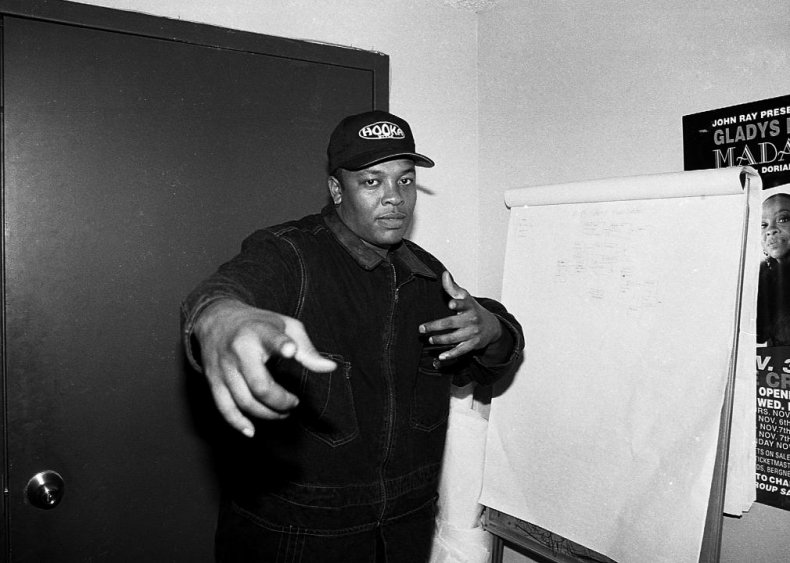 Dr. Dre releases 'The Chronic'
After leaving N.W.A., Dr. Dre signed with Death Row Records and prepared his solo debut. Along with protege Snoop Dogg, Dr. Dre crafted a hip-hop masterpiece with 1992's The Chronic. The album revolutionized the West Coast sound and set the tone for a different hip-hop culture that became very pop-oriented by the early 1990s.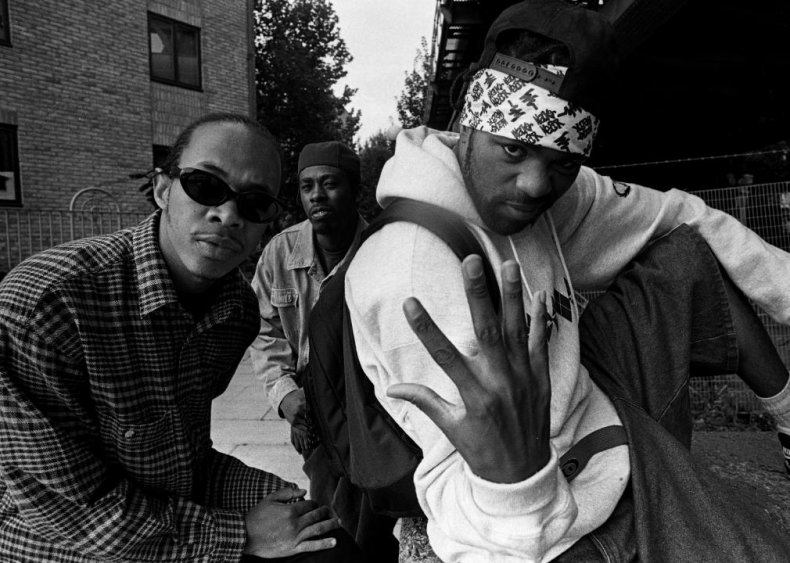 Enter the Wu-Tang
One year after Dr. Dre unleashed The Chronic, a collective of nine East Coast MCs changed the game again. The Wu-Tang Clan dropped Enter the Wu-Tang (36 Chambers), a gritty album personified by kung fu movie snippets and raw lyricism. The Wu-Tang members soon splintered off and recorded solo albums for various labels, a groundbreaking business move in hip-hop.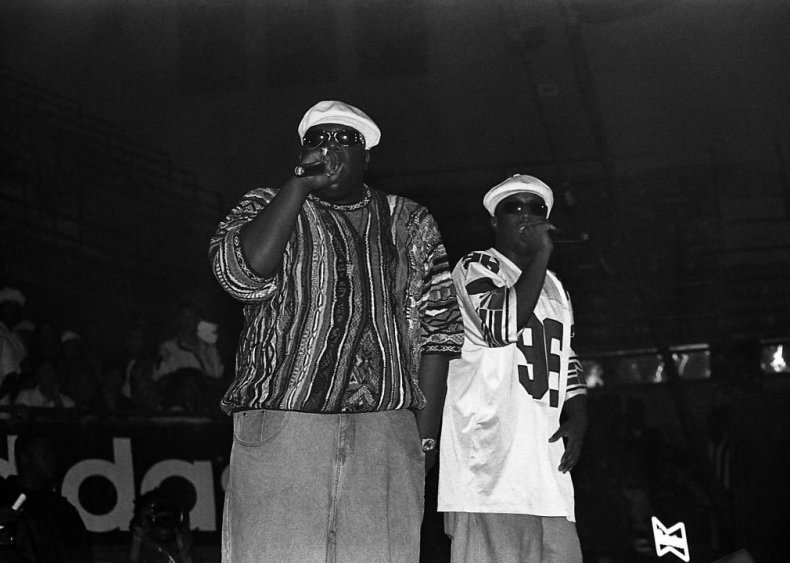 Bad Boy comes out to play
With Sean "Puff Daddy" Combs behind the boards, Bad Boy Records unleashed a wave of hits in the 1990s, thanks to songs that were very sample-heavy. Puffy's production style caused some dissension, as critics believed relying on samples took away from originality in hip-hop. In the end, it was hard to argue with hits, as the Notorious B.I.G., Mase, and Lil' Kim all scored on the charts.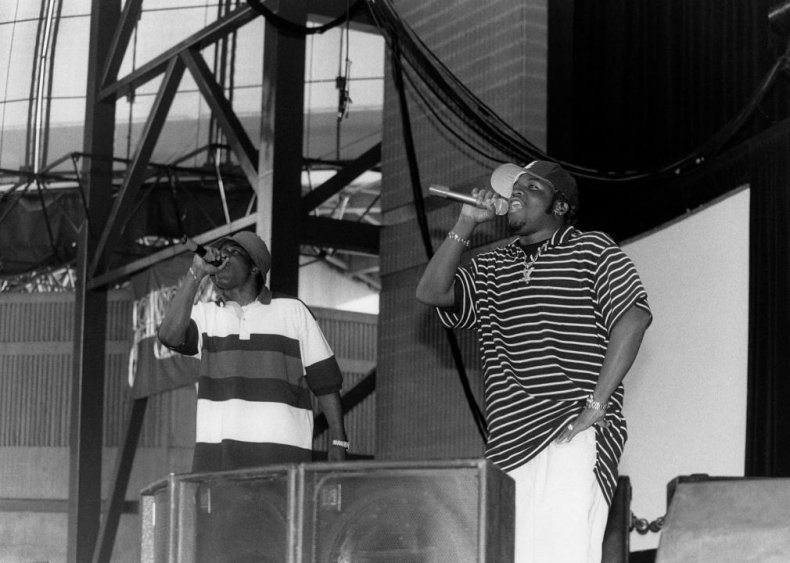 'The South got something to say'
At the 1995 Source Awards (held by The Source magazine), Atlanta hip-hop group OutKast won the Best New Artist award. In a room full of East Coast heavyweights, OutKast was booed on stage. However, Andre 3000 uttered the infamous words "The South got something to say," and soon OutKast was on top of the music world.
You may also like: Best New Artist winner the year you graduated high school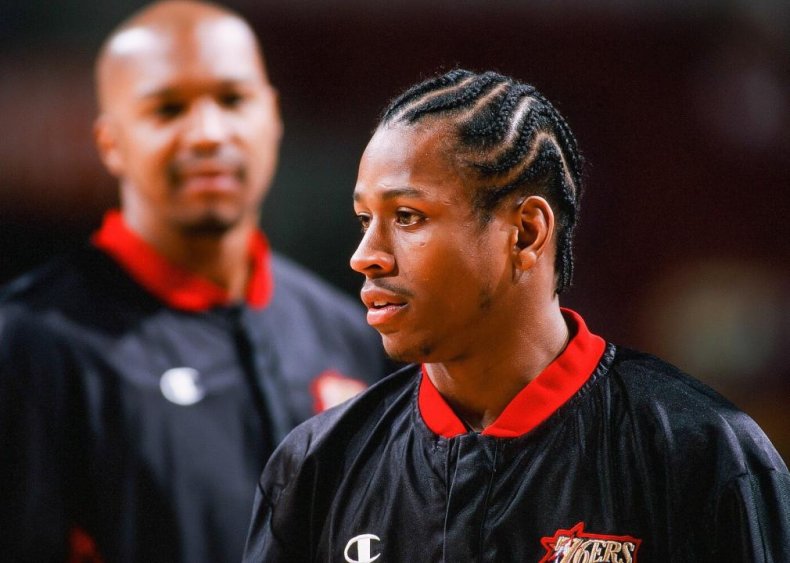 The Answer
Allen Iverson entered the NBA in 1996 and became an icon of hip-hop culture. Unafraid to speak his mind and stay true to his Virginia roots, Iverson stood in stark contrast to the more corporate image of Michael Jordan. Iverson was close with noted hip-hop artists like Jadakiss and even dabbled in a rap career of his own.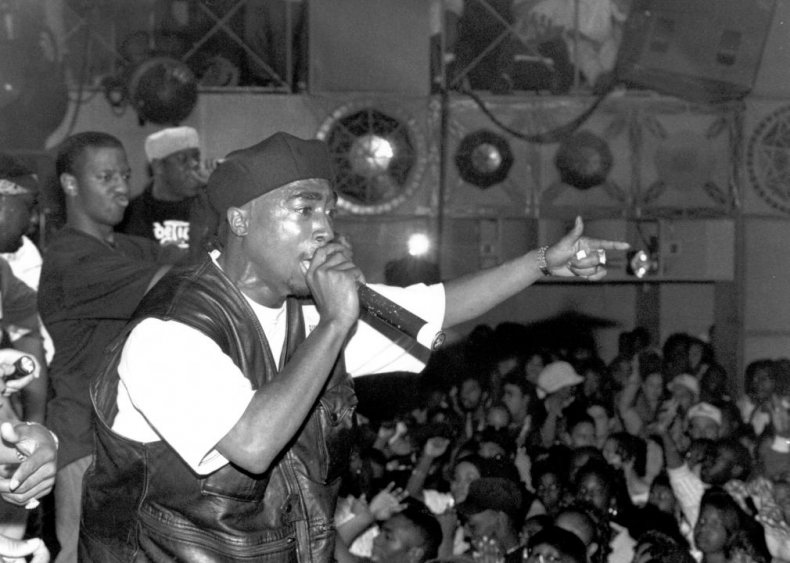 Two tragic deaths
Once friends, the Notorious B.I.G. and Tupac Shakur were rap rivals by the time the calendar turned to 1996. 2Pac alleged that Biggie knew about an ambush on him in 1994, and within a six-month span from late 1996 to early '97, both rappers were killed in shootings. Their deaths led to an easing of tensions between East Coast and West Coast rivalries.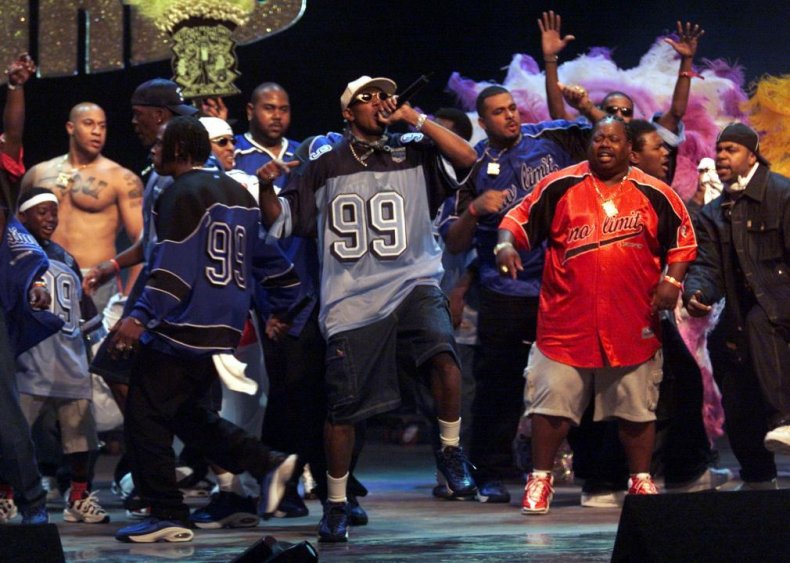 Master P starts No Limit
Master P, a former basketball player, launched No Limit Records in the early 1990s. By the end of the decade, he turned his small label into a rap juggernaut, releasing albums by hungry Southern artists in rapid succession. Master P became one of music's most successful entrepreneurs.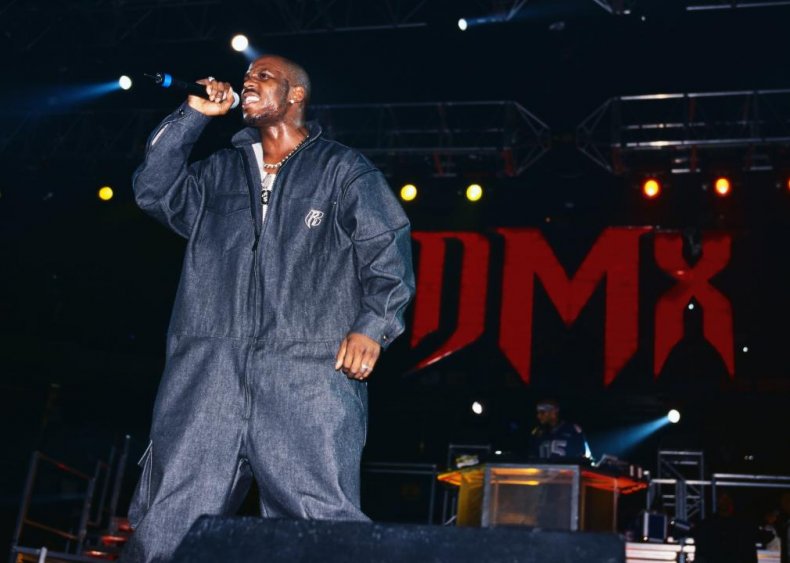 The rise of Dark Man X
DMX, a gravelly voiced rapper from Yonkers, took the hip-hop world by storm in the late 1990s. With aggressive lyrics and production from Swizz Beatz, DMX's debut album It's Dark and Hell Is Hot shot to the top of the Billboard charts. Along with Jay-Z, DMX ushered in a new era of East Coast rap supremacy.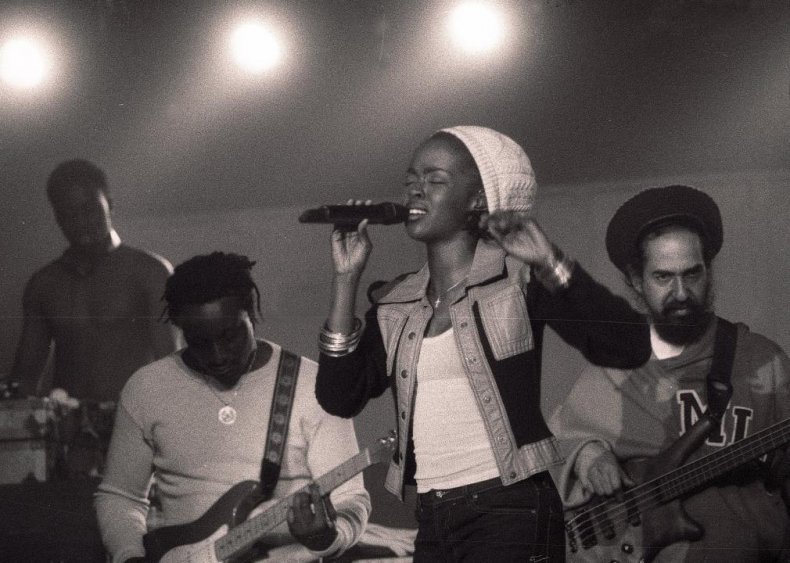 Lauryn Hill's Grammy dominance
Lauryn Hill's debut solo album The Miseducation of Lauryn Hill debuted at #1 and earned 10 Grammy nominations. At the 41st Grammy Awards, Hill took home five trophies and became the first hip-hop artist to win the Grammy for Album of the Year.
You may also like: 30 of the top-grossing music tours of all time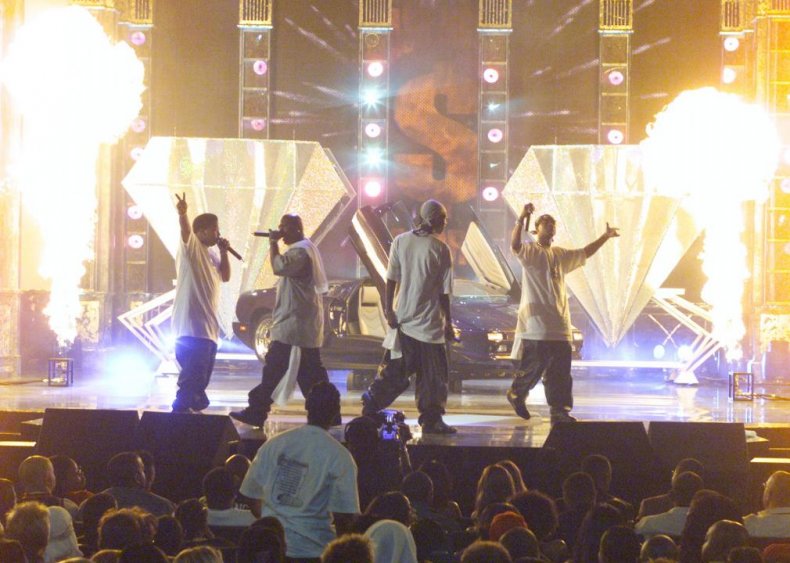 Cash Money Millionaires
In late 1998, a music video appeared on MTV featuring a gold-toothed rapper from New Orleans with a unique lyrical style set against bouncy, Southern beats. Juvenile's "Ha" single would be the opening salvo by the Cash Money Millionaires (which included Lil Wayne, Birdman, and Mannie Fresh), a group of New Orleans rappers who ruled the airwaves with rhymes about opulence and excess.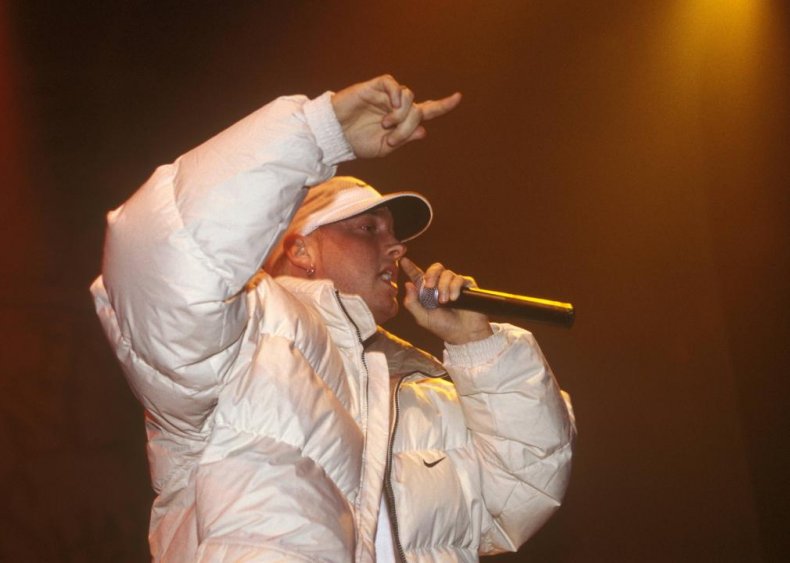 'Hi! My name is…'
Eminem burst onto the music scene with his 1999 single "My Name Is." The white rapper from Detroit, with a co-sign from Dr. Dre, quickly became a best-selling artist and became a bit of an antithesis to the pop-heavy music that dominated airwaves at the time.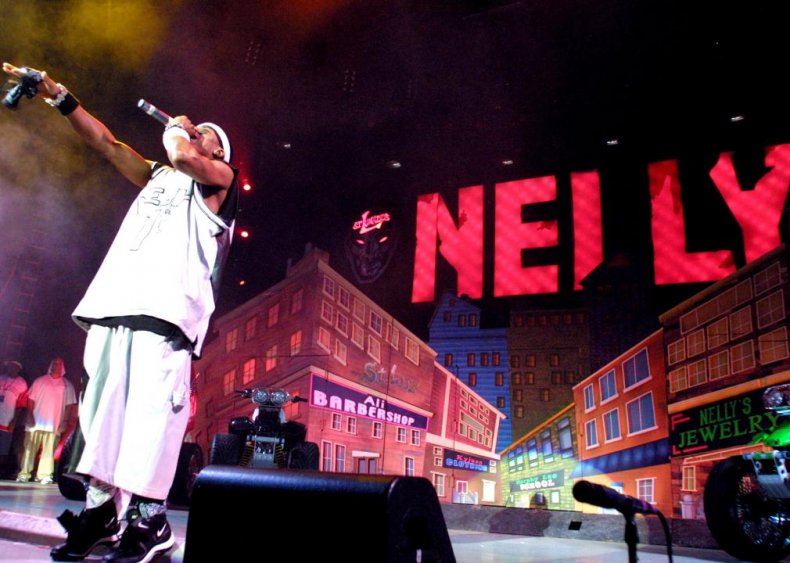 Nelly's country grammar
In 2000, Nelly, a former baseball prospect, released Country Grammar. The St. Louis rapper's single of the same name became a hit and expanded hip-hop geography beyond the East Coast, West Coast, and South. Soon, rappers from Milwaukee, North Carolina, and other overlooked areas were getting massive airplay.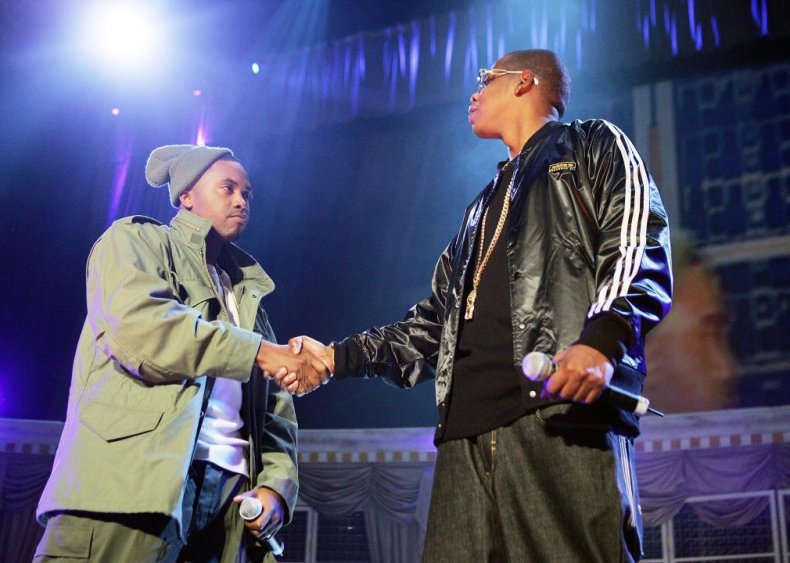 Nas brings the 'Ether'
Nas and Jay-Z had long battled to be the best rapper out of New York City; but in 2001, Jay-Z had seemingly surpassed his cohort from Queens. Jay-Z's The Blueprint album included a scathing diss track called "The Takeover" that many thought would end Nas' career. But Nas fired back with "Ether," a song that proved he still had the lyrical might to take on all comers—the song is so revered that "ethered" is now slang for verbally destroying someone.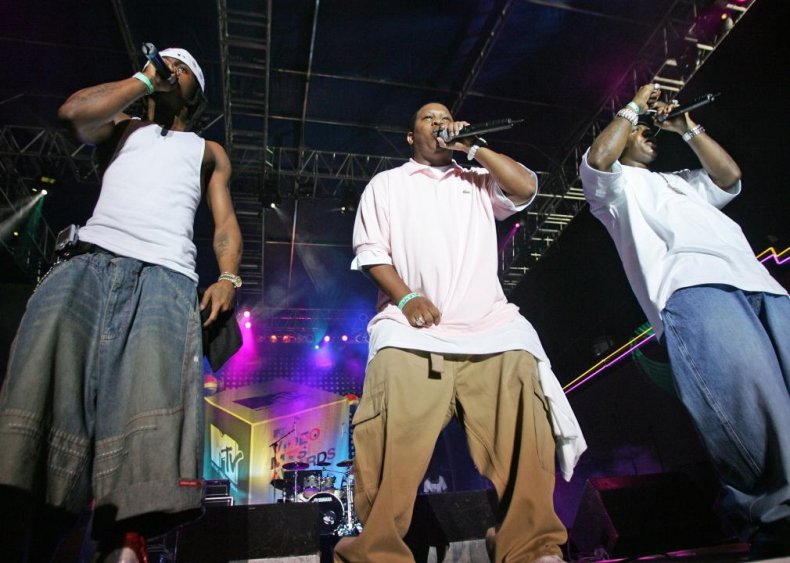 Bling Bling
In the early 2000s, "bling" became a buzzword in hip-hop, as it seemed all rappers were talking about was cars, jewelry, and money. Led by the Cash Money Millionaires, the bling era saw rappers garnering record sales and money-making opportunities like never before.
You may also like: Lyrics to 50 famously misunderstood songs, explained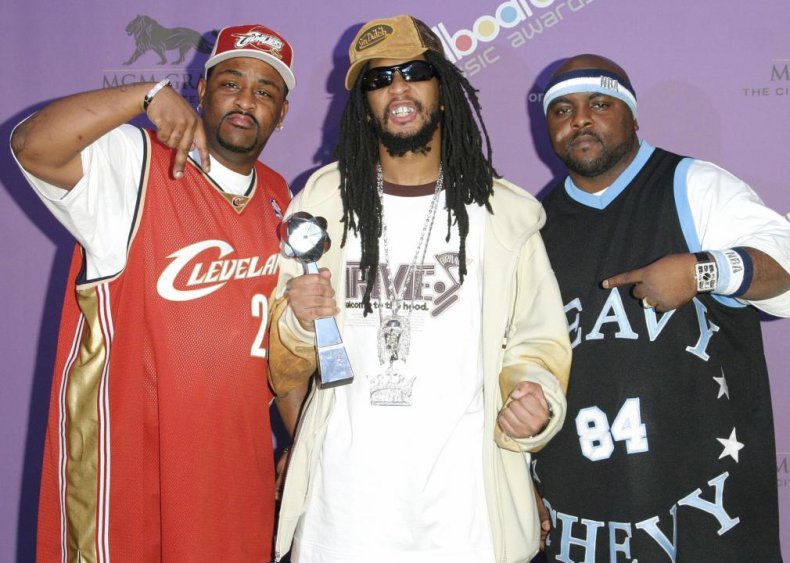 'OK!!!'
Lil'Jon, the self-proclaimed "King of Crunk," became a major force in hip-hop in the early 2000s with his club hits. With bass-heavy beats and catchphrases like "What!" and "OK!," Lil Jon worked with the likes of Pitbull, LMFAO, and Usher as he became one of the biggest producers in the industry.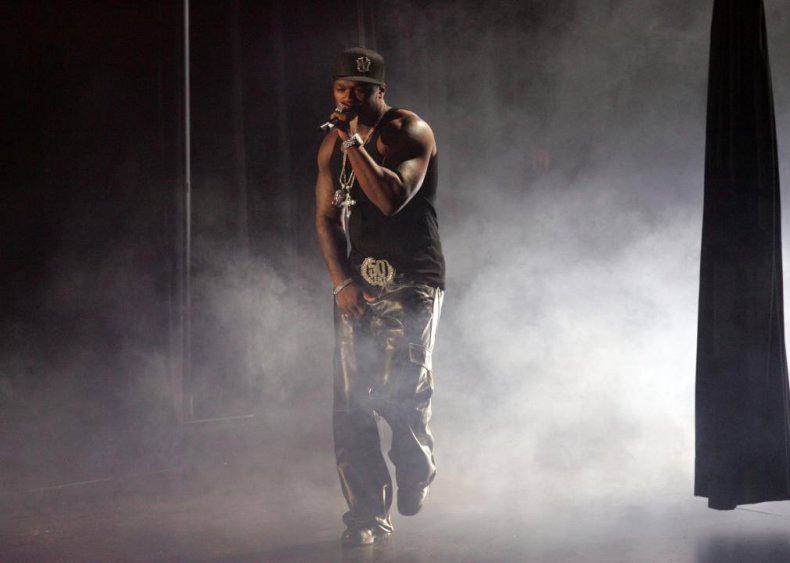 50 Cent gets rich (without dying)
After some underground success in the late 1990s, Queens rapper 50 Cent began planting the seeds for a mainstream breakthrough by releasing several mixtapes in succession, gaining the attention of popular DJs. He soon became a megastar with his album Get Rich or Die Tryin' and, backed by Eminem and Dr. Dre, flooded the airwaves with club songs and street-approved anthems. 50 Cent then capitalized on his newfound wealth with investments in brands like Vitamin Water.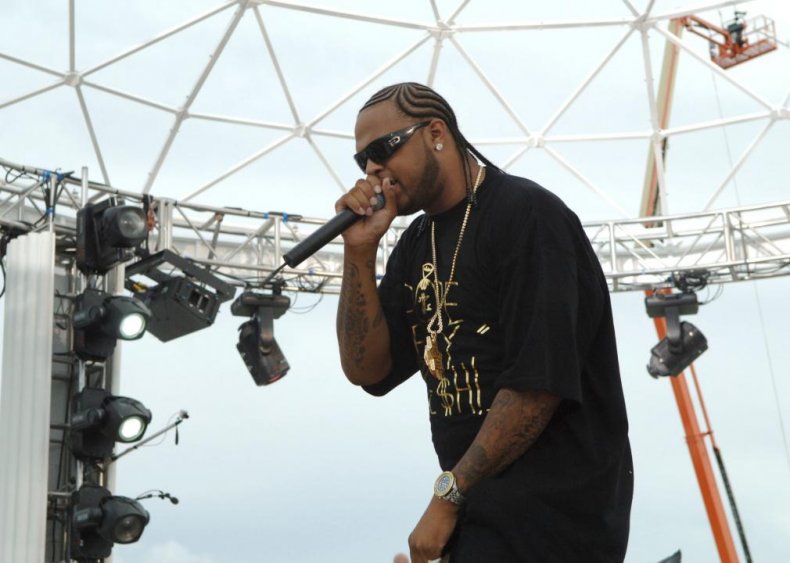 The rise of the independents
While 50 Cent was securing record deals for megabucks, many hip-hop artists began exploring avenues away from major labels. In the early 2000s, several stars like B.G. and Slim Thug signed with Koch Records, a label that reportedly paid them much higher royalties than bigger labels.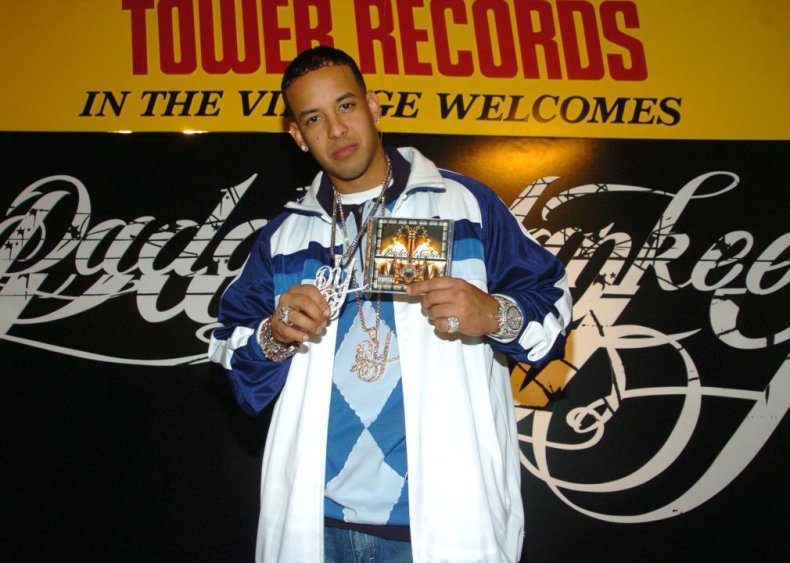 The rise of reggaeton
Tego Calderón, Don Omar, and Daddy Yankee are a few of the Latin artists who broke through onto mainstream radio with reggaeton records. Combining elements of Latin American, hip-hop, and Caribbean music, reggaeton songs were big in clubs and led to popular rappers like Lil Jon and Noreaga crossing over into the genre. Reggaeton roots can be found in the music of popular current artists like Bad Bunny and J Balvin.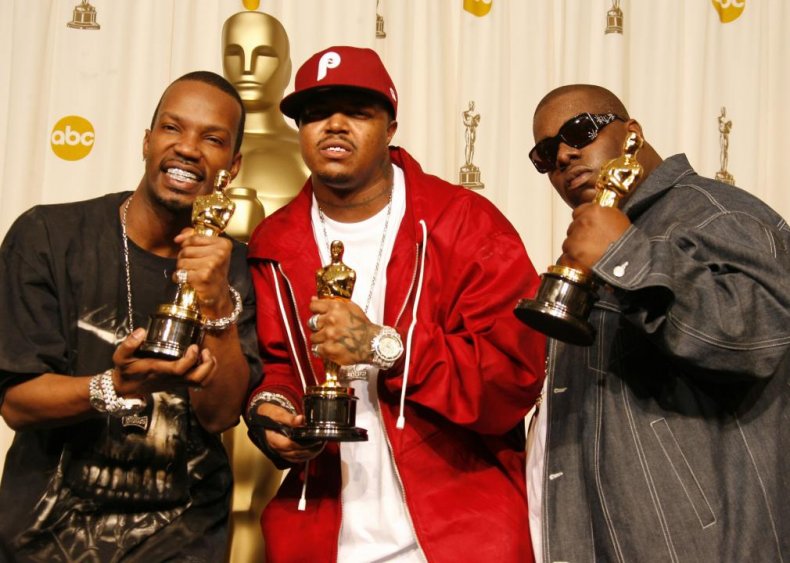 Rap gets a nod from the Academy
Southern rap group Three 6 Mafia won an Academy Award at the 78th Annual Academy Awards for the song "It's Hard Out Here for a Pimp." The track was featured in the movie Hustle & Flow, which tells the story of a pimp who wants to become a rapper—an underdog tale that mirrored Three 6 Mafia's as winners of Hollywood's most prestigious award.
You may also like: Most-Nominated artists who have never won a Grammy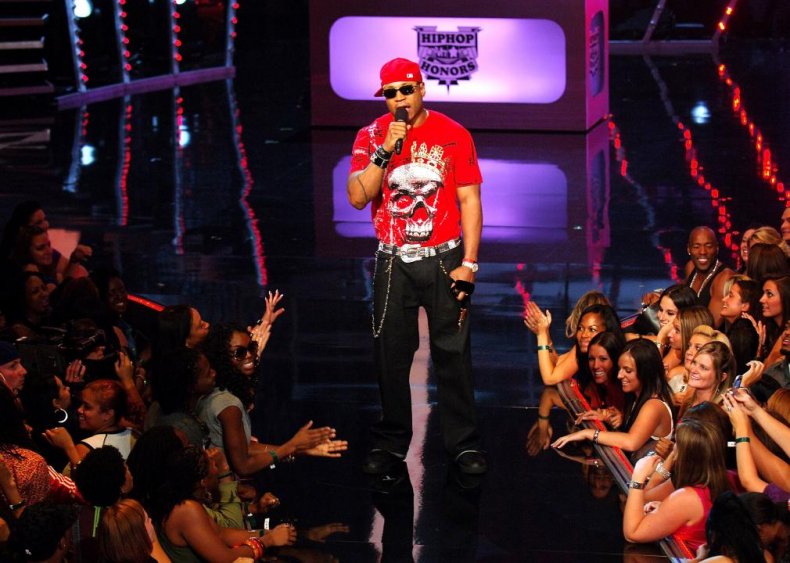 Ringtone rap
Simplistic beats and largely empty rhymes did not stop "ringtone rap" from becoming a trend during the 2000s. Named as such because they were songs that were often customized for cellphone ringtones, rap songs from this genre were often the work of one-hit wonders.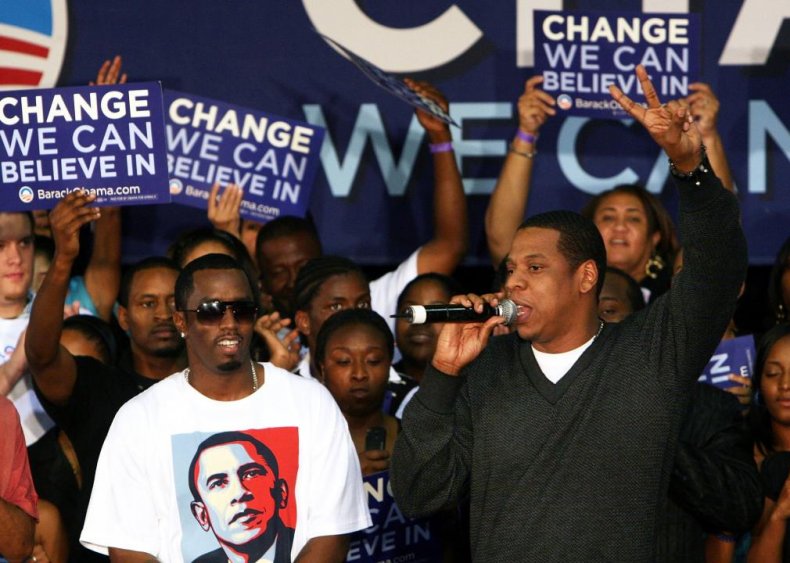 Barack Obama and hip-hop hope
Barack Obama was embraced by prominent hip-hop artists like Common and Jay-Z and returned the love by promoting the genre when asked about his favorite music. Some artists held fundraisers for the Obama presidential campaign, showing the influence of hip-hop in politics.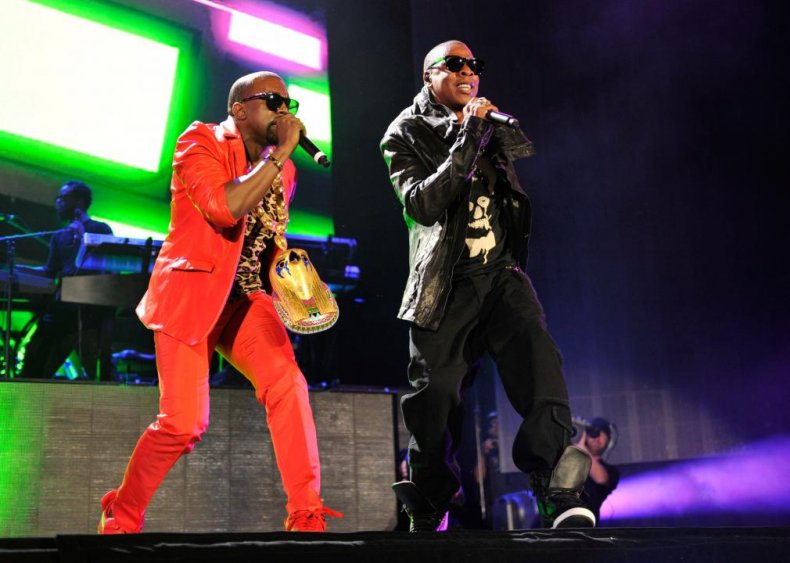 'My Beautiful Dark Twisted Fantasy'
In 2010, Kanye West released My Beautiful Dark Twisted Fantasy, an album that brought together heavyweight hip-hop producers in an unprecedented fashion. The result was an album many consider to be West's masterpiece, elevating him to the top tier of recording artists in the world. Presidential campaigns, run-ins with Taylor Swift, and self-cultivated fashion shows were just part of the Kanye experience to come.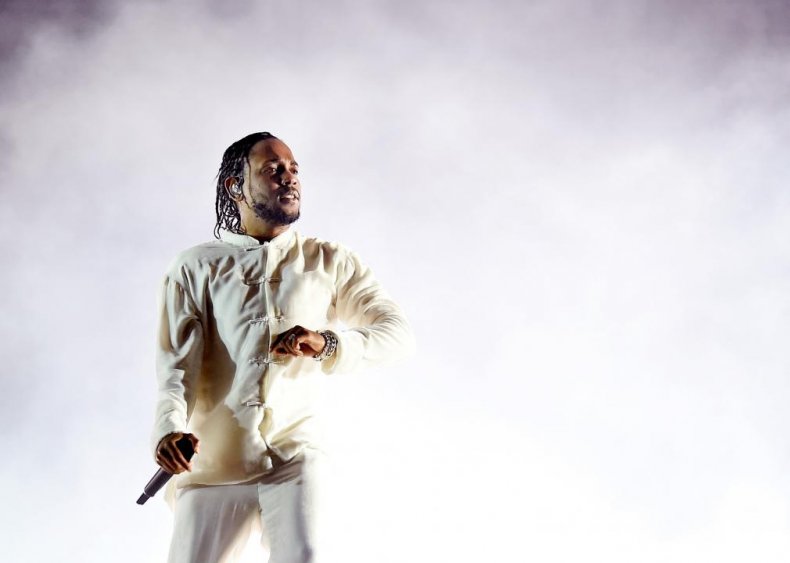 Internet darlings
Few genres benefitted from the rise of the internet and blogging like hip-hop. Internet faves like Wale, Kendrick Lamar, J Cole, and Lupe Fiasco all went on to carve out prominent music careers thanks to blogging buzz and word of mouth, and many continue to maintain strong careers thanks partly to a savvy online presence.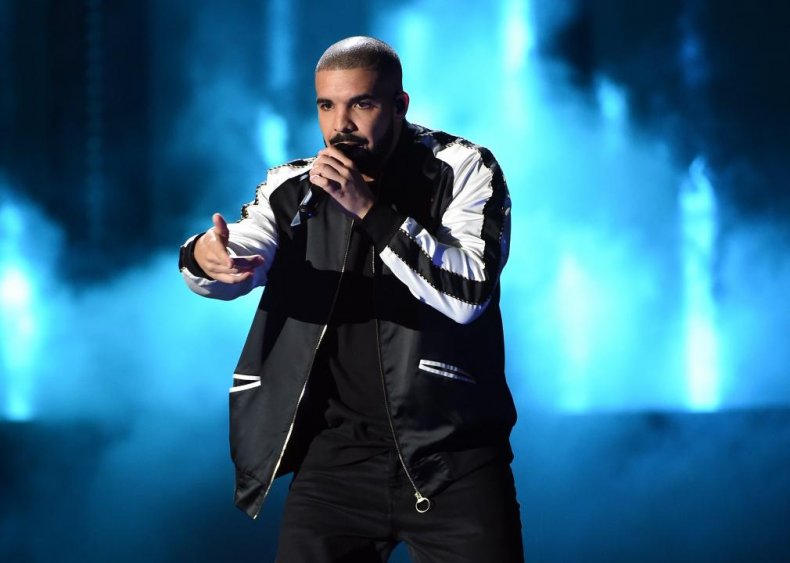 Drake's dominion
Over the past decade, few rappers have dominated like Drake. Borrowing bits of the 50 Cent playbook by dropping successful mixtapes while also cultivating online buzz, Drake seemed to be a star even before he released his debut album in 2010, Thank Me Later. Drake has had so many hits that he's topped Madonna and The Beatles for Billboard chart records and continues to dip into different styles of music that often become the next big trend.
You may also like: Songs that dominated Billboard charts the longest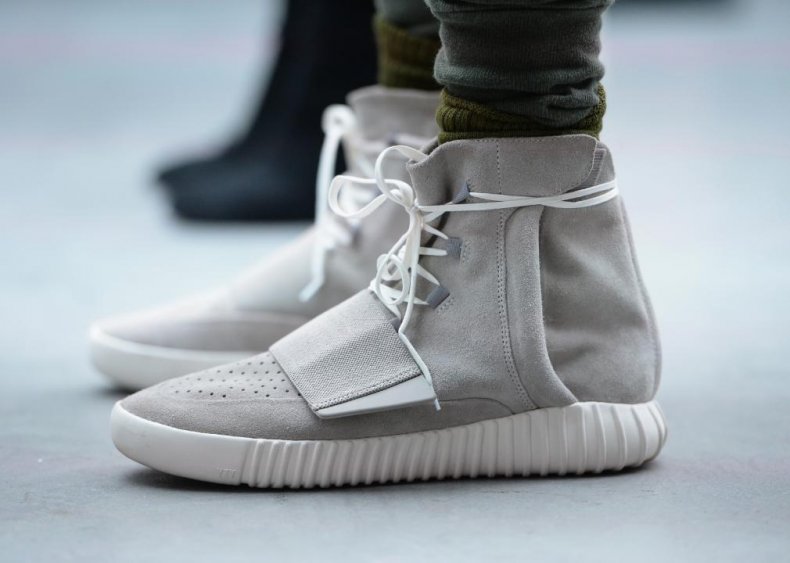 It's gotta be the shoes
In the 2010s, several hip-hop artists signed major shoe deals, proving that basketball players aren't the only celebrities who can move sneakers. Kanye West, Drake, and Rick Ross are a few of the rappers to collaborate with brands like Nike, Reebok, and Adidas.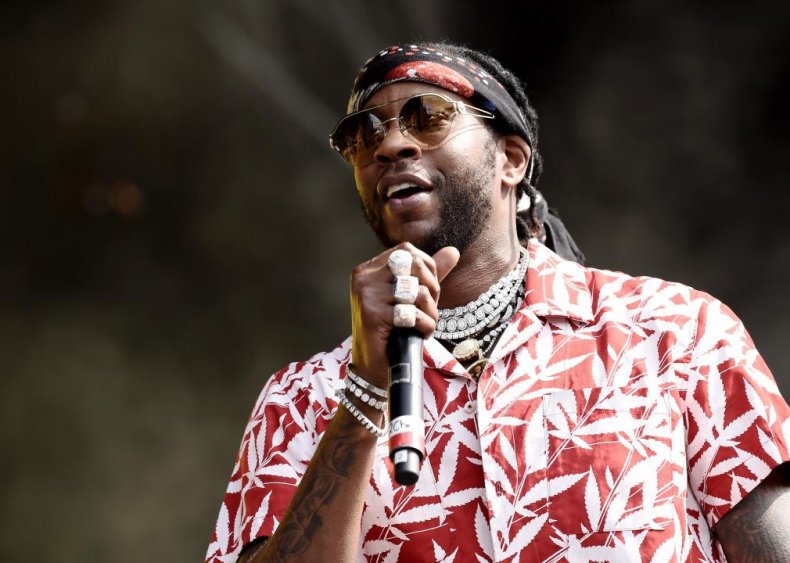 Meet me in the trap
Trap music's roots extend back to the 20th century, but the genre of trap music (which includes many references to drug dealing) took off over the past few years. Artists like T.I. and Young Jeezy ushered in the first wave of trap hits and have been followed by younger rappers like Future, 2 Chainz, and Lil Uzi Vert.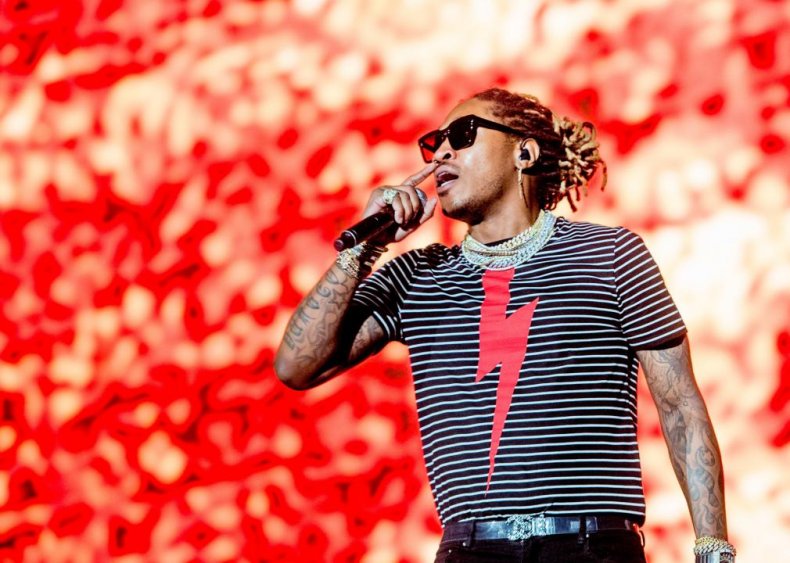 Mumble rap
As music distribution expanded with the advent of Soundcloud, Pro Tools, and other technology, it seemed like anybody could release rap songs. Many less polished recordings earned the tag "mumble rap," characterized by their decreased emphasis on complex lyrics and storytelling, which were often considered to be the standard pillars of true hip-hop.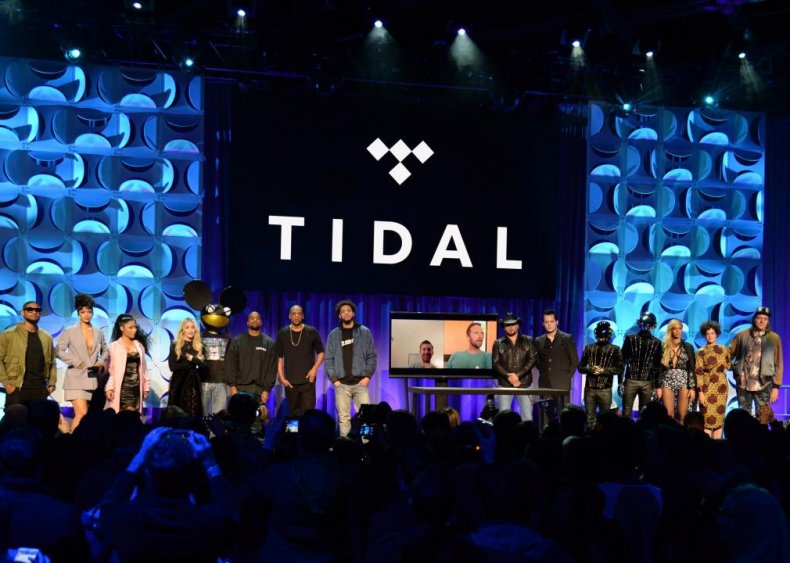 Jay-Z's Tidal wave of success
Jay-Z once rapped, "I'm not a businessman, I'm a business, man!" The Brooklyn rapper proved that lyric to be true, signing monumental concert deals with Live Nation and launching a streaming service, Tidal, which changed how musicians target business deals.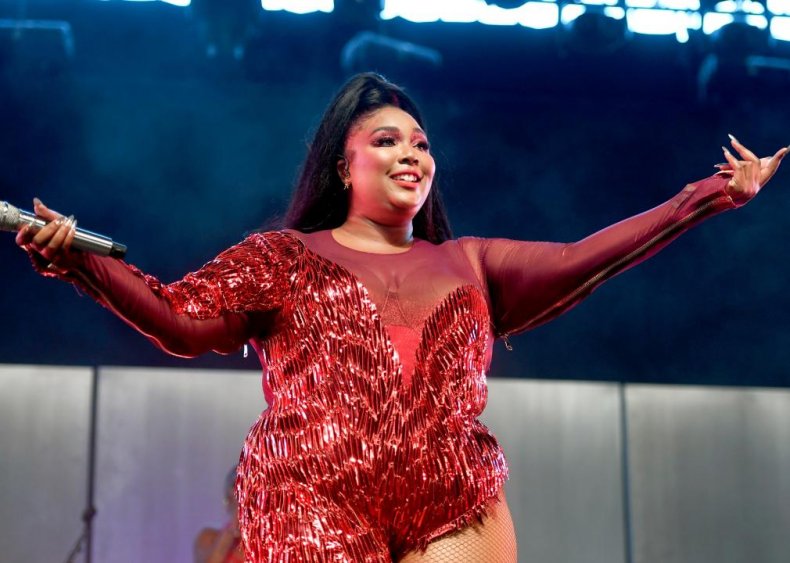 Lizzo has the juice
Lizzo is a prime example of a self-made star, an artist whose witty social media presence, earnestness, and knowledge of how to optimally navigate online audiences made her a worldwide phenomenon. Lizzo's songs "Juice" and "Truth Hurts" became a soundtrack to listeners obsessed with TikTok, Instagram, and other social media platforms. In early 2020, she even used her platform to call out the evils of social media.
You may also like: Pride Month: 50 of the best albums by LGBTQ musicians