The 50 Best Adventure Travel Countries in the World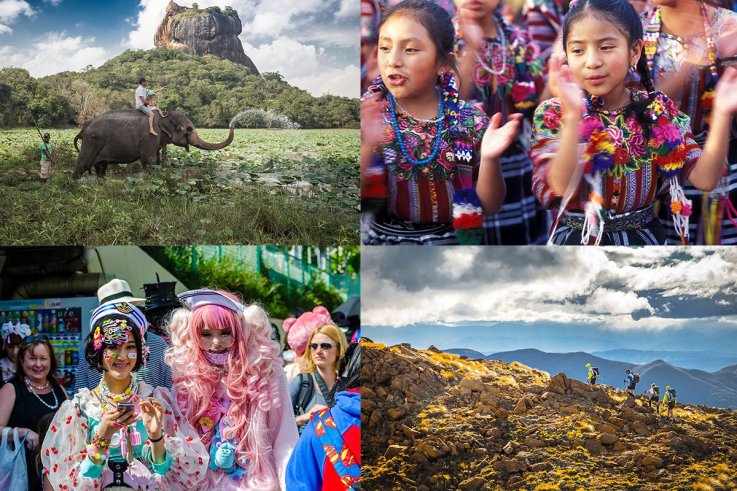 Travel trends are changing, with tourists increasingly looking to bring a bit of action to their holidays: ditching the deck chairs and cocktails for excitement and adventure.
The adventure tourism market was valued at $444,850 million in 2016, and is projected to reach $1,335,738 million in 2023.
"Twenty years from now, you will be more disappointed by the things you didn't do than by the ones you did do," Mark Twain once said, and that philosophy has been picked up with gusto by the millennial generation.
Looking for Instagram-mable moments to fill their social media feeds, and fed up of the traditional chilled-out family holiday, young people are looking for their holidays to be meaningful, memorable and enriching.
But for those looking to fold up their beach towel and pull on a pair of sturdy boots, the idea of trawling the entire world for a perfect adventure can be daunting whatever your age.
That's why U.S. News has put together a list of the top 50 countries in which to fulfill your wanderlust. They asked 21,000 people which five countries they found to be friendly, fun, pleasant climate, scenic and sexy—the five attributes which are most likely to cultivate an adventurous holiday.
They then ranked the countries which scored highest on all categories.
Unsurprisingly, New Zealand—famous by its dramatic scenery and range of outdoors activities—still draws a huge number of thrill-seekers. But others are less well-established: Ireland, often associated with Guinness-fueled nights on the tiles, as emerging as a adventure travel destination too.
Other revelations include the fact that Spaniards are considered the friendliest people, while Portugal has the most desirable climate. But can you guess which place made all-round number one?