50 Most-streamed Songs on Spotify Ever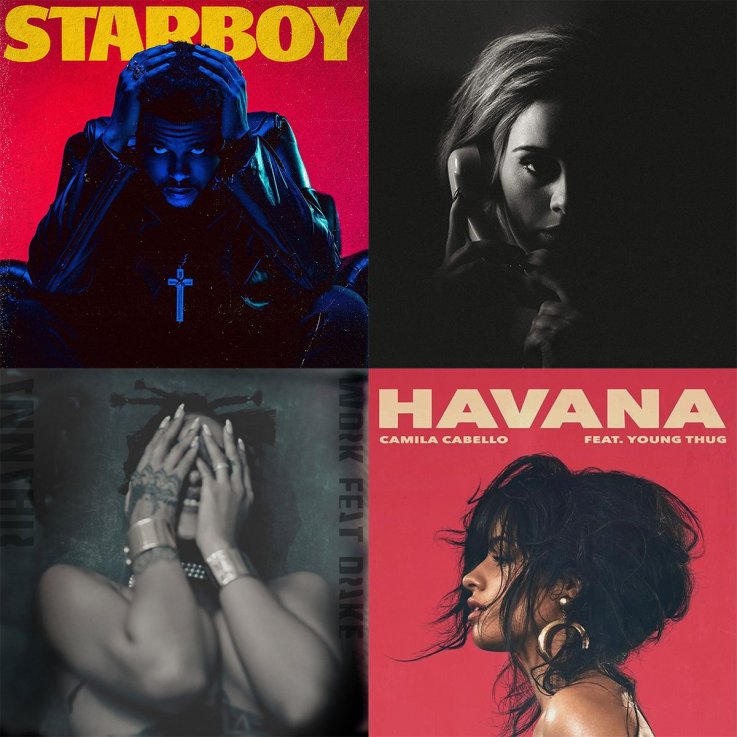 When shares in Spotify began trading in New York earlier this year, it was just another confirmation that the streaming service has made an indelible mark on the music industry.
The Swedish company is now worth an incredible $28 billion and is one of the most-used apps in the world. A spot on one of its curated playlists, such as the influential Rap Caviar selection, can provide an unparalleled boost an artist's career.
The app is new—it was founded in 2006—and listeners tend to skew young, with a quarter of users in the U.S. aged between 18 and 24. Yet looking at its most streamed songs paints an interesting picture of the stars of the streaming era.
Some artists, like perennial favorites Ed Sheeran and Justin Bieber, are taking up more that their fair share of the list, appearing throughout the top 50. The top 10 songs are all from the past five years, which is not surprising considering that's when Spotify really picked up in popularity.
One point that leaps out is the lack of women in the list. While the very top of the list includes some women as featured artists or vocalists, it's not until the 17th most-streamed track that we see a woman as the song's primary artist.
Spotify has recognized the male bias in its popular artists, and in an attempt to counter it created an extension which analyzes user's streaming data to reveal the gender breakdown of their listening habits. "In 2017, 100% of the top streamed tracks were performed by men artists," Spotify wrote. "We're missing out on so many good tunes by women."
Female artists that do well in other chart formats are conspicuously absent from Spotify's most-streamed list. Rihanna first makes an appearance as a guest on a Calvin Harris track, while Taylor Swift, Lady Gaga and Katy Perry haven't cracked the top 50 at all. Beyonce's absence, however, can be explained—her recent music hasn't appeared on Spotify, as she's loyal to her husband Jay-Z's rival streaming service Tidal.
So who are the (mostly male) artists carving up their slice of the streaming pie? We've listed the 50 most-streamed tracks from bottom to top, so dive in and find out.