50 School Violence Threats Are Being Made Every Day Since the Parkland Massacre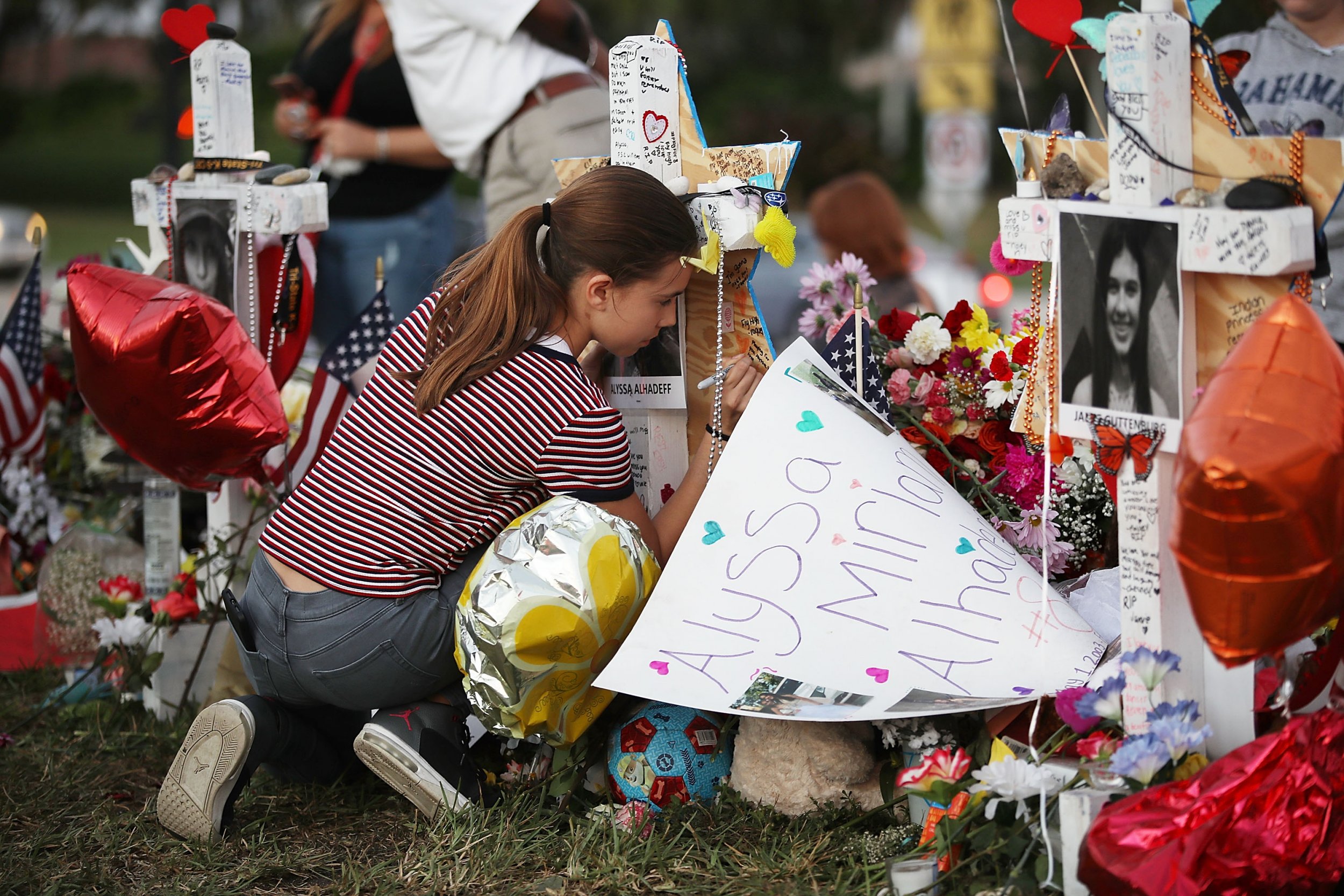 Schools in the U.S. are receiving an average of 50 threats of violence every day compared with 10 per day at the end of 2017, NPR reported.
The Educator's School Safety Network—which tracks threats made against schools—says it has recorded a sharp increase in the number of threats per day since the shooting at Marjory Stoneman Douglas High School, in which 17 people died.
"Our research indicates that the school shooting in Parkland, Florida, is the latest of 81 school-based violent incidents and threats that have occurred in Florida just this school year," reads a statement on the network's website.
"Of the 81 threats and incidents that have occured in Florida this school year, 29 have happened in January and the first half of February alone."
The Educator's School Safety Network mid-year report said there had been an average of one violent incident for every day of the school year so far, 105 in total. Almost half of these involved a gun being found or fired in a school. From August to December 2017, the group recorded 1,061 threats of violence against U.S. schools, at an average of 10.9 per day.
Violent threats or incidents have taken place in 48 of 50 states so far this school year. Just 10 states account for 48 percent of all threats and incidents that have occurred so far.
The organization listed its top five states of concern, which is headed by California where there has been a 62.5 percent increase in threats since 2016. Pennsylvania (14.7 percent increase), New York (33.3 percent increase), Florida (-3.3 percent decrease) and Illinois (44 percent increase) are the other four on the list.
The report notes that the number of actual incidents would have been higher had authorities not been working to stop them. "At least a dozen potential attacks (11.4 percent of all incidents) were identified between August and December of 2017. Many of these planned attacks were alarmingly close to actual implementation."
The authors of the report also acknowledge it is "highly unlikely" that all violent incidents and threats were included in its dataset, expecting that many had not been reported or had been overlooked. "Rather than undermining the findings, this potential 'under-reporting' only seeks to emphasize the significance of the data found in the study," they argued.
Authorities fear that copy-cat attackers might have been inspired to carry out their own attacks by the Parkland shooting. A shooting in Southern California was thwarted On Wednesday after a staff member overheard a student saying his school "will be shot up in three weeks." After police were informed, they searched the student's house and found two AR-15 rifles, two handguns and 90 high-capacity magazines.
While talking to survivors of the Florida shooting on Wednesday, President Donald Trump suggested that up to 20 percent of all teachers should be armed to protect students against potential school shooters. The president also said he would be "very strong on background checks" and may open more mental hospitals.