50% of Spanish Voters Do Not Believe Podemos Could Run the Country, Poll Shows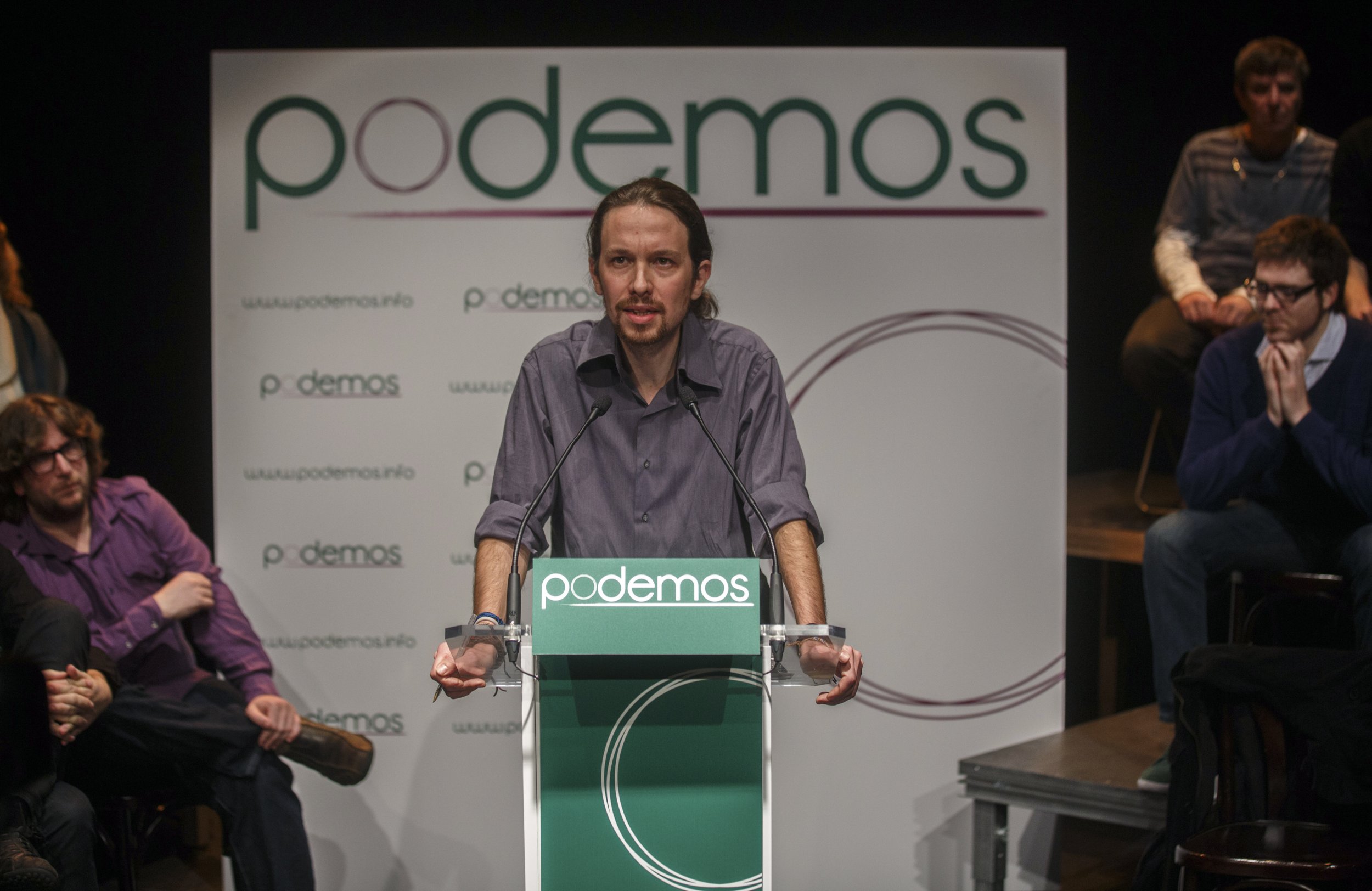 Almost half of Spanish voters agree that the radical left-wing party Podemos, which has overtaken the country's two main parties in recent opinion polls, do not have realistic ideals and are incapable of governing Spain, Catalan market research company DYM showed on Tuesday.
In a poll conducted by DYM and published by Spanish daily newspaper El Confidencial on Tuesday, 1,000 Spanish voters were surveyed on their attitude towards Podemos between October 28 and November 6.
Although 56% of the respondents said they agreed with Podemos and their leader Pablo Iglesias on issues like the need to regenerate Spanish politics, breaking the current two-party system and ridding Spain of its corrupt political class, 49.6% agreed they did not believe Podemos were capable to govern Spain.
Asked if they believed Podemos's political programme could possibly be realized, 48.3% said they did not, while 35.6% believed it could be.
Across the board young voters were most optimistic about Podemos's potential success with 18-25-year-olds making up the largest proportion of voters who agree with the party's ideas (68.2%) and consider its goals are realistic (50.6%).
Voters over 65 years of age were most sceptical about Podemos's chances of running Spain, as only 23.4% of the age group indicated they believed Pablo Igleasias's party were capable of governing the country, however 40.3% of them still said they agreed with the party's ideas.
The poll by DYM also shows there is a cause for concern among Spain's socialist opposition party, PSOE, over the rise of Podemos as 74.2% of respondents who indicated they agreed with Podemos's ideas said they have voted for PSOE in previous elections, while a further 51.7% of former PSOE voters believe Podemos are capable of running the country.
This contrasts with only 6.3% of respondents who have previously voted for the governing conservative PP believed Podemos would be capable of governing Spain if elected.
The rise of Podemos from grassroots movement to a serious contender in the country's upcoming 2015 general election, has highlighted a growing dissatisfaction among the Spanish people with the two-party system that has held sway since the death of Franco in 1975.
Podemos's anti-establishment stance has contributed to bringing the issue of corruption to the forefront as politicians from both main parties are currently under investigation for a range of corruption charges.
On Tuesday a total of 30 civil servants, advisors and politicians from across Spain were detained by Spain's Civil Guard under the suspicion of organising and running a "criminal organisation of falsifying public contracts".
Enquiries into multimillion-euro cases of embezzled public funds and false expenses have been made over the last month against politicians of both the current PP government and former prime minister Zapatero's PSOE government.