500 Families Of COVID Victims Sue Italian Government, Citing Mistakes In Virus Response
Families of coronavirus victims in Italy are suing local and national government leaders for an early pandemic response that they say was riddled with negligence and mistakes.
A group of 500 families filed a civil lawsuit Wednesday with prosecutors in the Lombardy province of Bergamo, Italy, which experienced one of the worst virus outbreaks at the beginning of the pandemic.
The families have alleged that Prime Minister Giuseppe Conte, Health Minister Roberto Speranza and Lombardy regional president Attilio Fontana contributed to over 70,000 virus deaths in Italy.
The lawsuit accuses the government authorities of being underprepared and failing to take action against an early virus outbreak that resulted in thousands of deaths across the Lombardy region. The action was filed by members of Noi Denunceremo, or We Will Denounce, a coronavirus advocacy group that first came together in April.
"These complaints are our Christmas present to those who should have done what they were supposed to do and did not do while in Italy, on December 25, there will be 70,000 empty chairs," said Luca Fusco, president of Noi Denunceremo, according to NBC News.
"With proper planning, as requested over and over again by the E.U. and WHO, we are sure there would have been many fewer," Fusco added.
The lawsuit will focus on the decision that authorities made to re-open a hospital in Lombardy hours after an outbreak occurred on February 23, and the subsequent failure to immediately issue a quarantine in the area, The Guardian reported.
The legal action also alleges that the government officials failed to update national and regional pandemic plans in a timely enough manner to prevent the virus from spreading.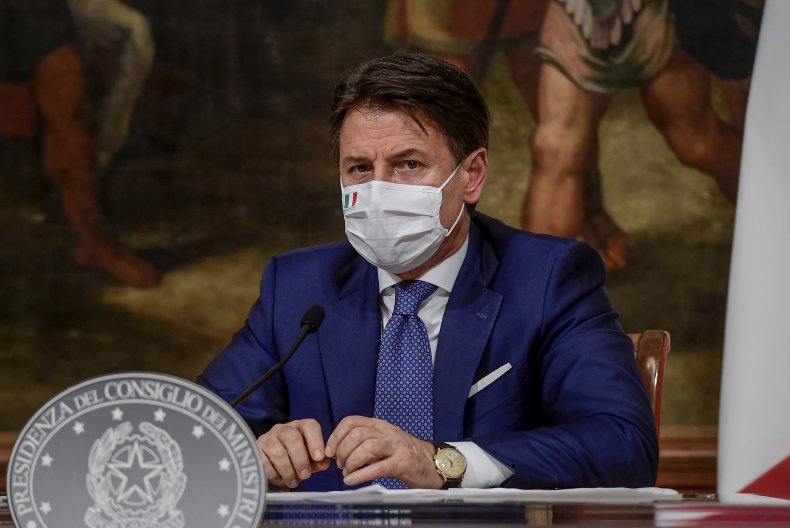 Lawyers representing the committee are asking for monetary compensation of about $315,000 for each family, totaling more than $120 million, NBC reported.
"The government and region are responsible for violating rules and for dereliction of duties," Consuelo Locati, a leading lawyer on the case, said according to The Guardian. "The law obliged Italy to have an adequate national plan and for the regional authority to implement an adequate regional plan."
Locati claims that Italy's pandemic plan was severely outdated, and that it had never been tested to determine if it were effective.
"They had no guidelines," she said. "And even if [the old plan] was implemented it wouldn't have worked as it lacked a series of steps that should have been followed in order to have been prepared for this pandemic."
Italy was one of the first countries to be hit by the coronavirus pandemic in March, and received backlash early on for its slow and mixed response.
"My idea is that if we had shut everything in the beginning, for two weeks, probably now we would be celebrating victory," Fontana told The New York Times in a piece published on March 21.
As of Wednesday, Italy has experienced over 1.9 million coronavirus cases, and 70,373 deaths, according to data compiled by Johns Hopkins University.
Representatives for Conte, Speranza, Fontana have yet to respond to the lawsuit, according to Reuters and NBC News.