Woman Says She Got 500 Letters From Health Insurance Company in Five Days
A Maine woman says her mailbox was deluged with letters from her health insurance company—nearly 500 notices in a five day period.
Windham resident Stephanie Lay says when she checked the mail of September 19, there was a huge stack of envelopes greeting her. The vast majority of them were from a single sender: United Healthcare.
Every one of the 46 letters from the insurance carrier was addressed to her son, Bryce, who has autism and lives in a managed care facility. But when Lay opened one, she noticed that the document inside was addressed to the State of Maine Department of Health and Human Services, not to her family. Even stranger, the office for that DHHS branch was located in Cleveland, more than 700 miles away.
The letters were apparently notifications that benefit claims, for either for $54 or $0, were being rejected by United Healthcare. The claims date back to 2016, but they are not related to any expenditure Lay had made.
On Friday, September 20, Lay's mailbox was once again overflowing with United Healthcare notices, as it was on Saturday. The flood of UHC envelopes continued until Monday, when the final count measured around 500 individual notices.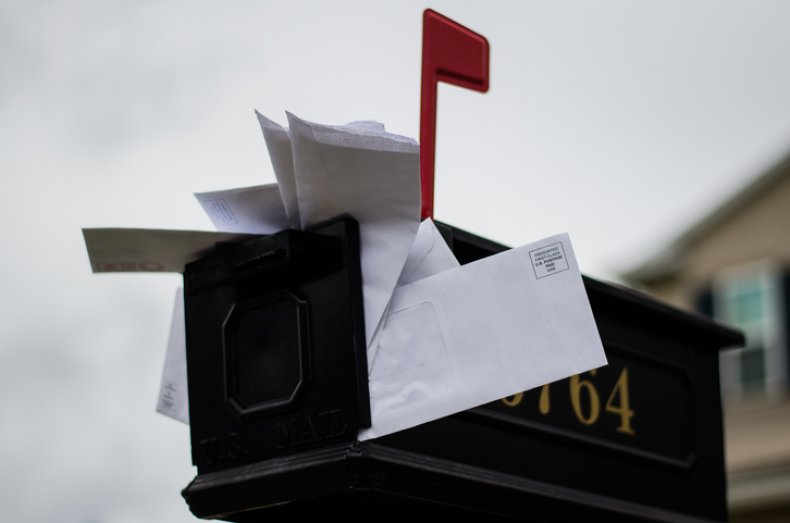 "I thought I was being punked," Lay told WGME, "that someone was messing with me."
She reached out to Spurwink, the group home that her son lives in, and administrators there also had no knowledge about the claims. Lay then called United Healthcare about the situation. Blaming the situation on a "coding error," the company offered to remove her from its mailing list.
Lay, who runs a salsa company, is upset that a health insurance company wasted so much money on the errant mailings. She pointed out that each letter had a message printed on the bottom encouraging the customer to "go paperless."
"This is just so much waste," she told the station. "It's overly ridiculous."
After CNN reached out to UHC, it released a statement saying "We have determined the cause of the problem. We are very sorry this occurred, and we have contacted the family to discuss the situation with them."
This is not the first time that insurance companies have been in hot water for errant mailings. In 2017, insurer Aetna sent letters to approximately 12,000 customers in which their HIV status could be read through a clear window on the envelope. The company later settled a lawsuit over the privacy breach for $17 million.
Ironically, those Aetna letters were originally sent in relation to a settlement over a previous patient privacy breach.