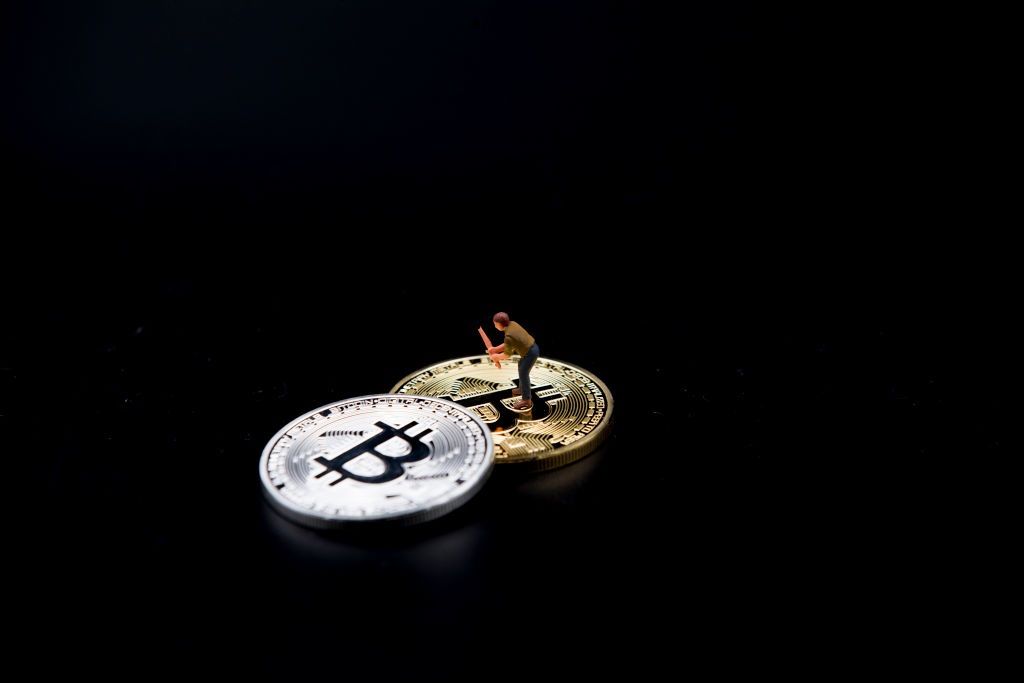 Over 500 million people are inadvertently mining cryptocurrencies through their computers after visiting websites that are running background mining software, researchers have discovered.
Research by ad blocking firm AdGuard found 220 popular websites with an aggregated audience of half a billion people use so-called crypto-mining scripts when a user opens their main page.
Visitors to the websites come from all over the world but the worst affected country is the U.S., with 18.7 percent of websites engaged in using in-browser cryptocurrency mining scripts coming from the United States.
The mining tool works by hijacking a computer's central processing unit (CPU), commonly referred to as "the brains" of a computer. Using part of a computer's CPU to mine bitcoin effects the machine's overall performance and will slow it down by using up processing power.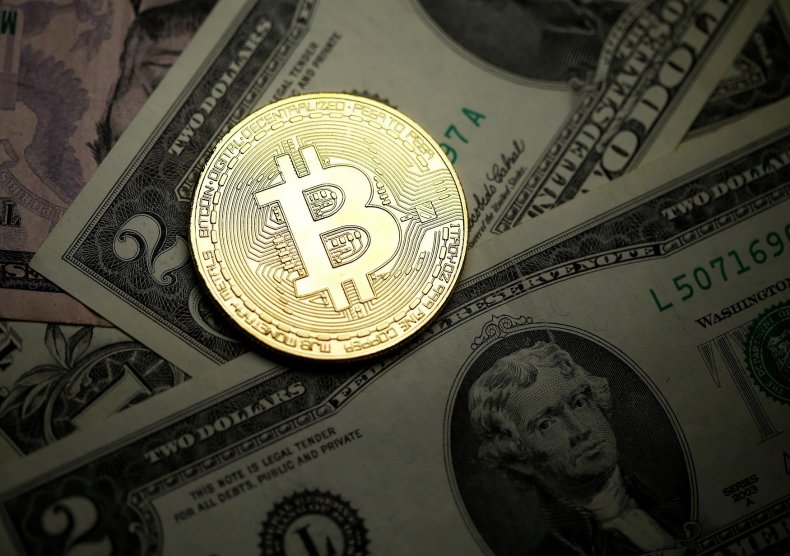 The researchers found that bitcoin browser mining is mostly found on websites "with a shady reputation" due to the trouble such sites have with earning revenue through advertising. However, in the future it could become a legitimate and ethical way of making money if the website requests the permission of the visitor first.
"220 sites may not seem like a lot," the researchers wrote in a blogpost detailing their discovery. "But CoinHive was launched less than one month ago on September 14. The growth has been extremely rapid: from nearly zero to 2.2 percent of Alexa's top 100,000 websites.
"This analysis well illustrates the whole web, so it's safe to say that one of every forty websites currently mines cryptocurrency (namely Monero) in the browsers their users employ."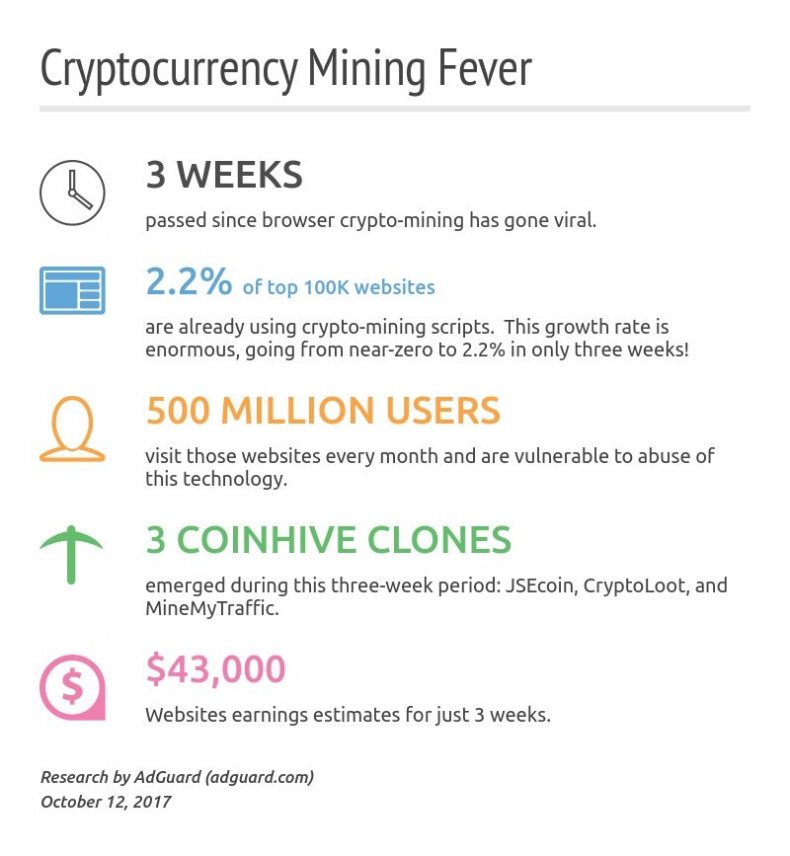 AdGuard estimates that the profit for the websites currently stands at around $43,000. This may not seem like a very high figure considering the number of computers affected, but it is still considerable given the timeframe and the fact it was done at almost zero cost.
The record-high price of bitcoin, which is $5,655 at the time of writing, is an incentive for websites and cyber criminals to profit from cryptocurrency mining software, such as Coinhive and JSEcoin.
The world's most valuable cryptocurrency now has a market capitalization of almost $100 billion and is currently being boosted by rumors China could reverse a recent ban on exchanges.
Mining bitcoin—the process of confirming bitcoin transactions and adding their record to bitcoin's public ledger in order to generate new units of the currency—requires vast amounts of computing power, however newer cryptocurrencies like Monero with lower market value are easier to mine.
Separate research has previously found cryptocurrency mining software in websites including Showtime and the torrenting site The PirateBay.