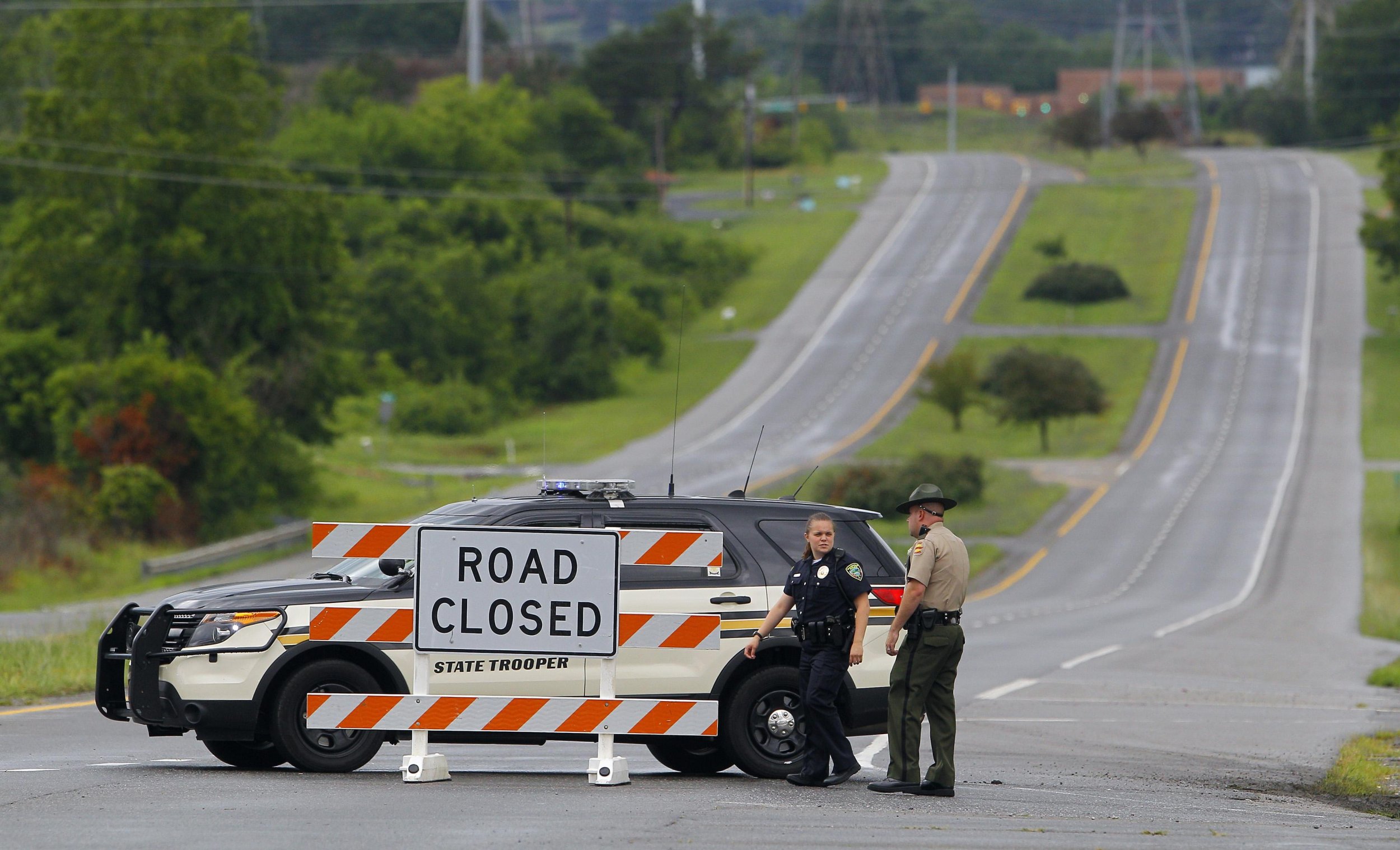 Over 5,000 people were evacuated outside Knoxville, Tennessee, on Thursday morning after a freight train derailed carrying Acrylonitrile. At least one car on the train was carrying the "highly flammable and toxic gas," the Blount County Sheriff's Office said in a statement. Three train cars were on fire as a result of the derailment, sending the gas spewing into the air.
The train was traveling from Cincinnati to Waycross, Georgia. It was carrying 45 cars with a variety of materials on board.
The evacuation order went into effect for a one mile radius surrounding the derailment. Those affected were offered shelter in a nearby high school by the Red Cross. The evacuation is expected to last between 24 and 48 hours.
Seven police officers were hospitalized for inhaling the fumes.